Coronado finishes off Arbor View from free-throw line — PHOTOS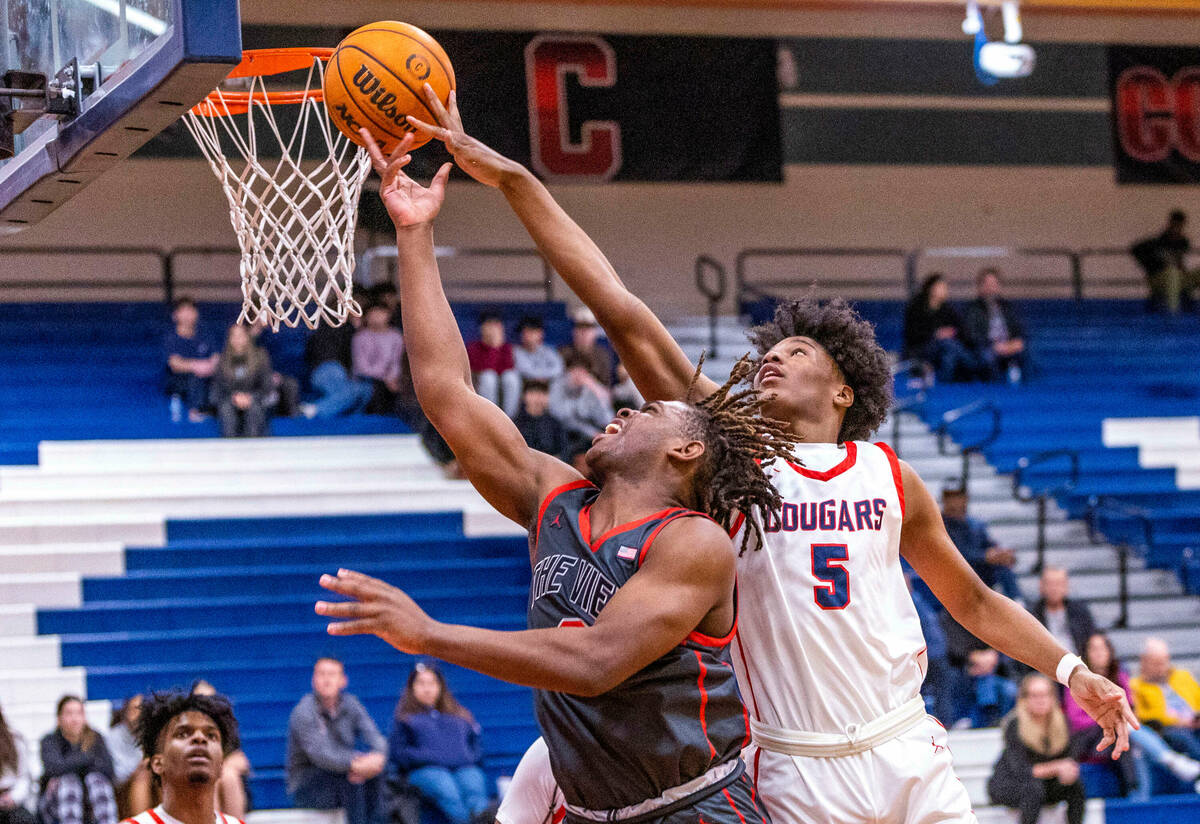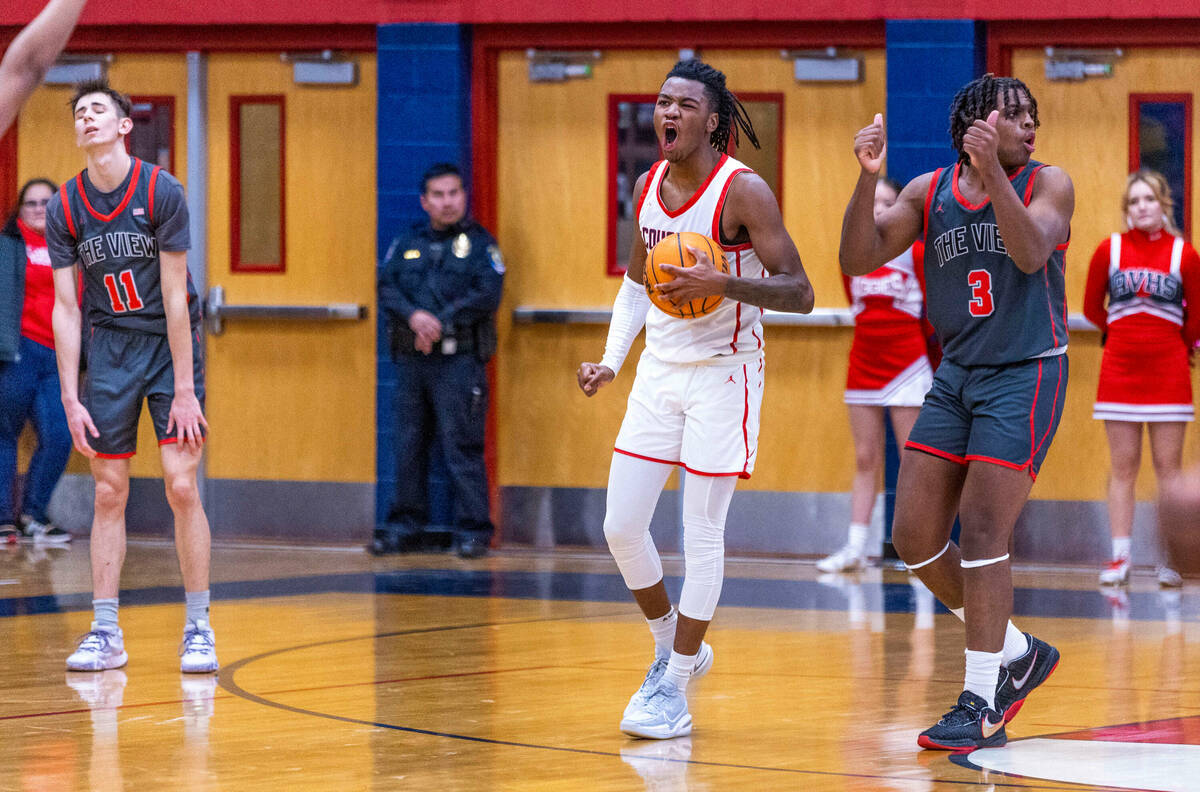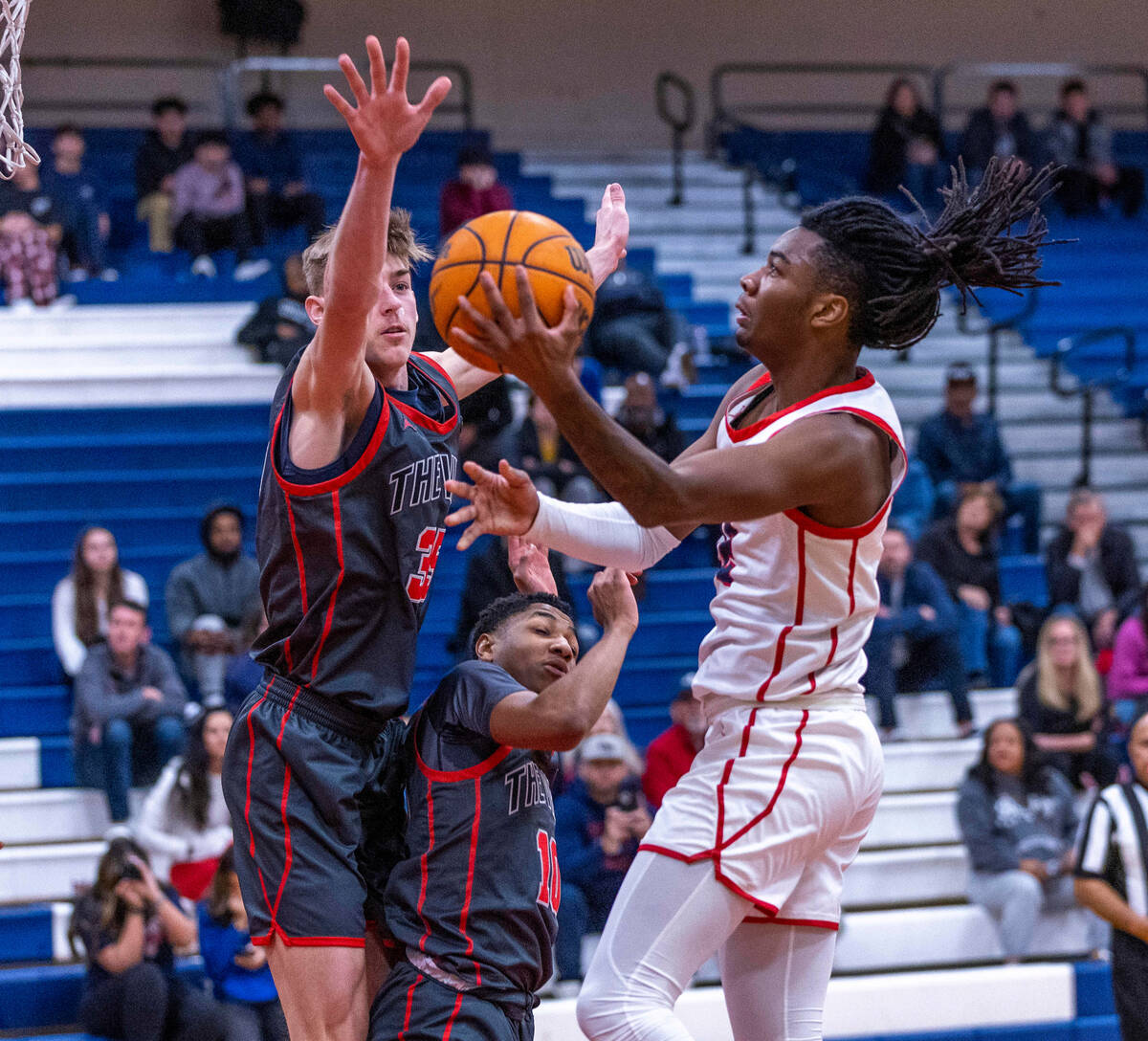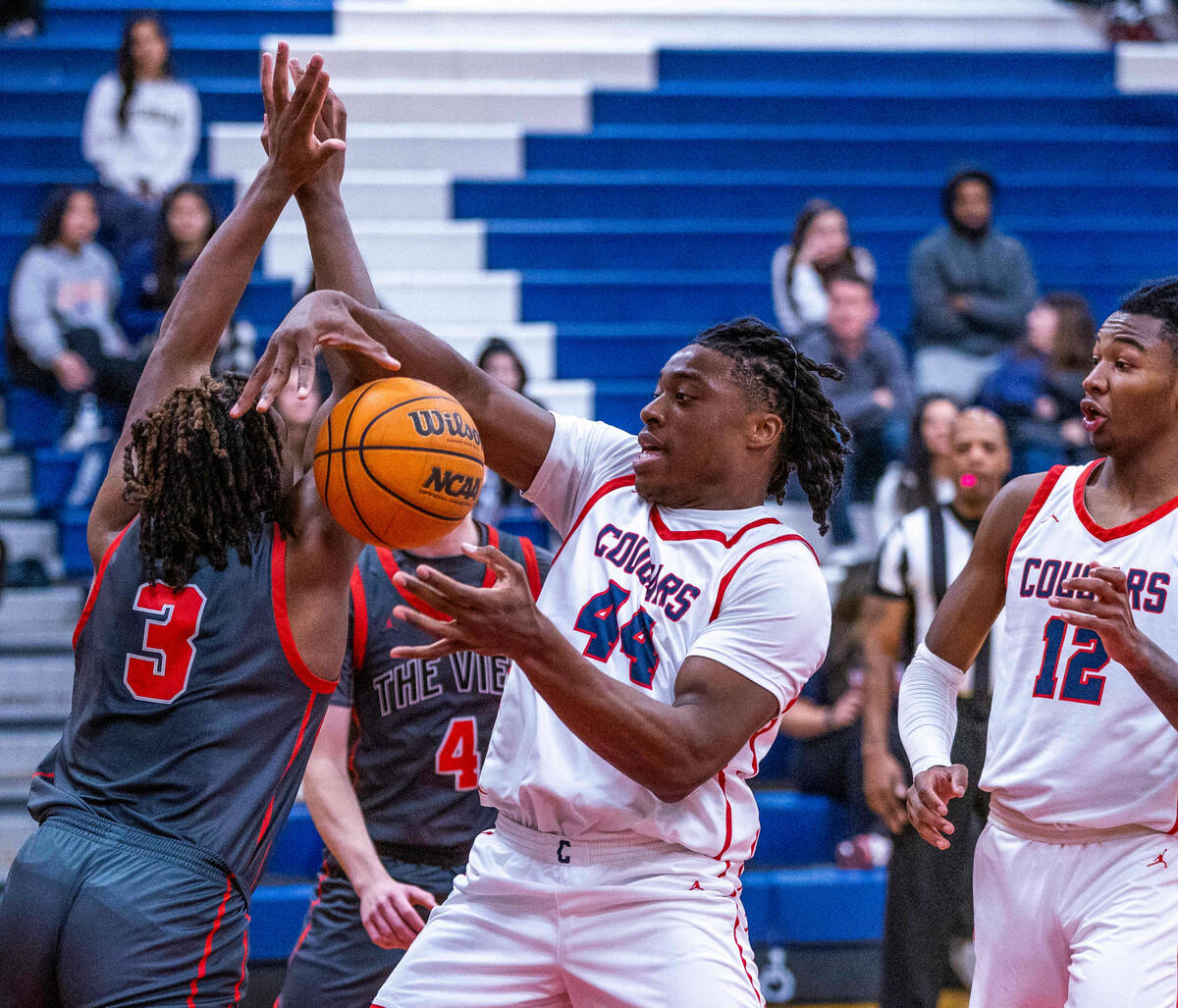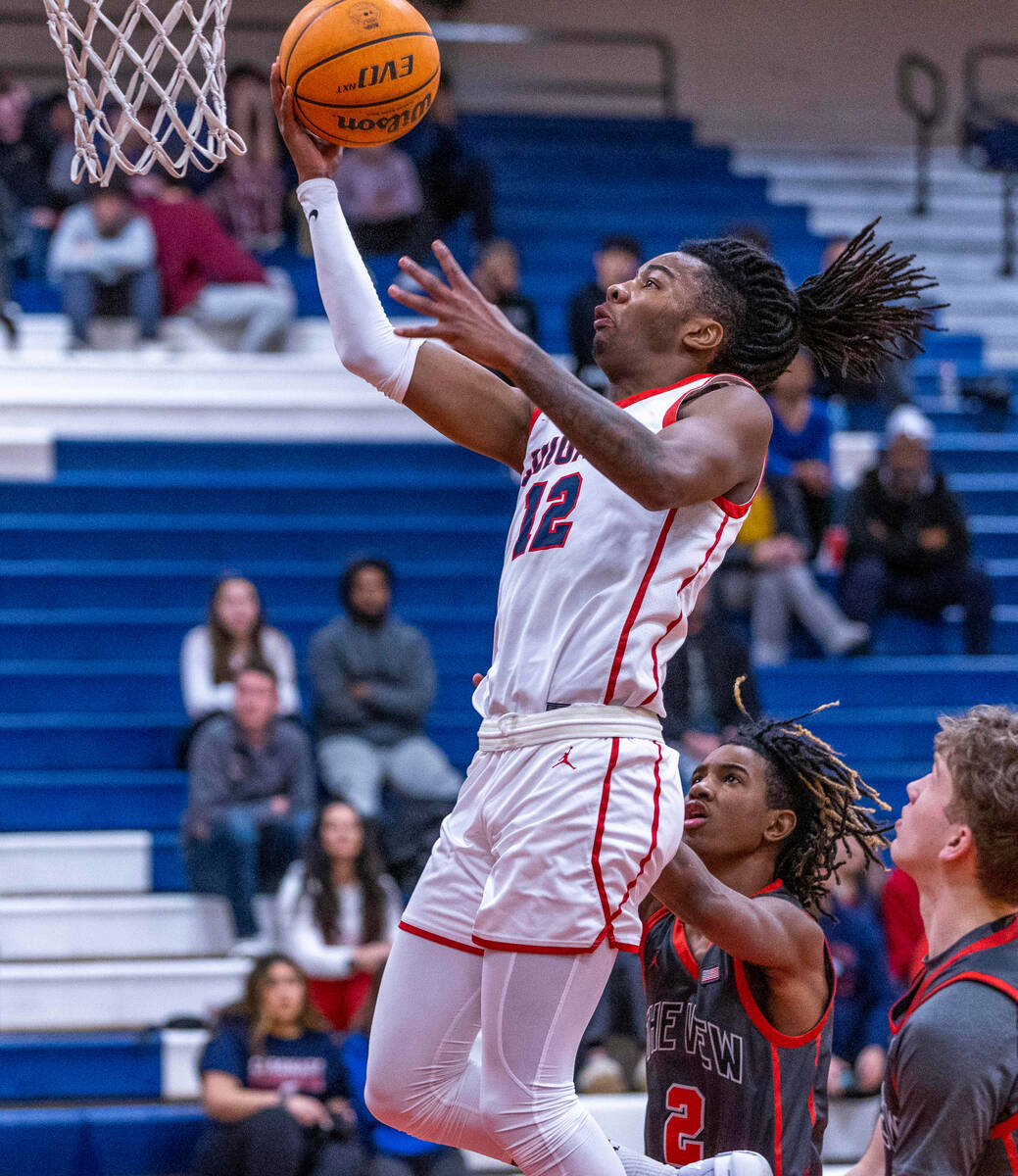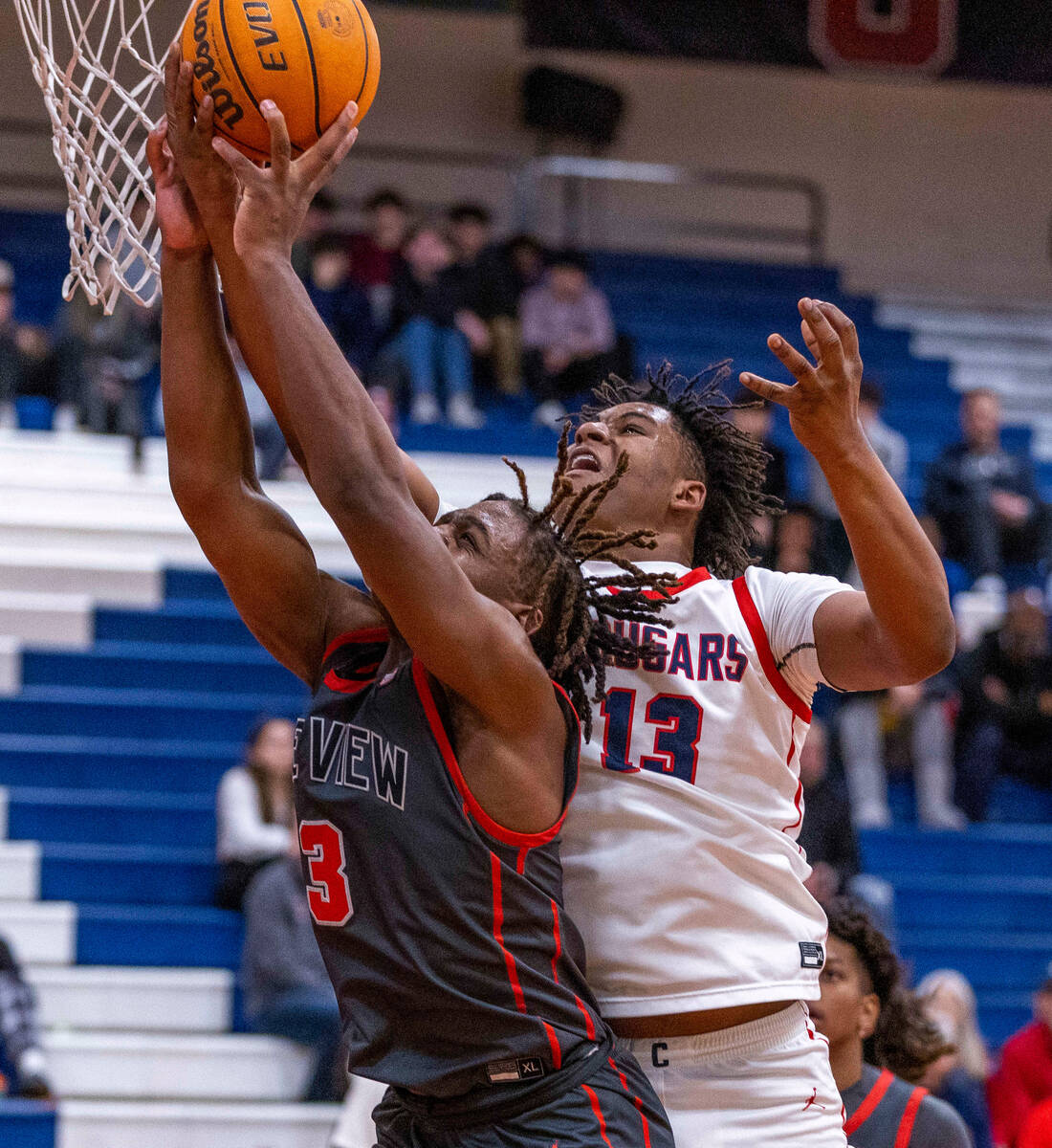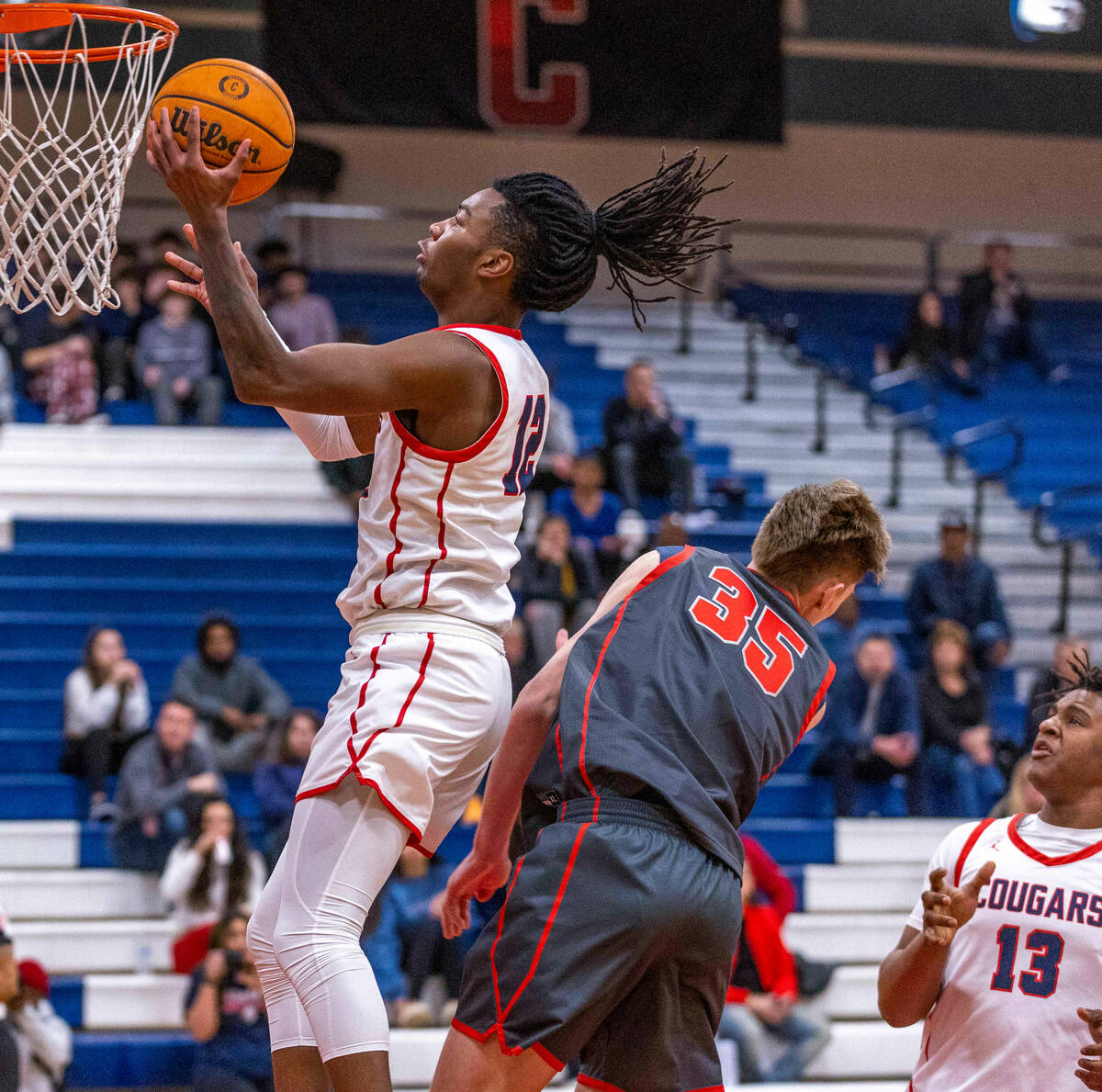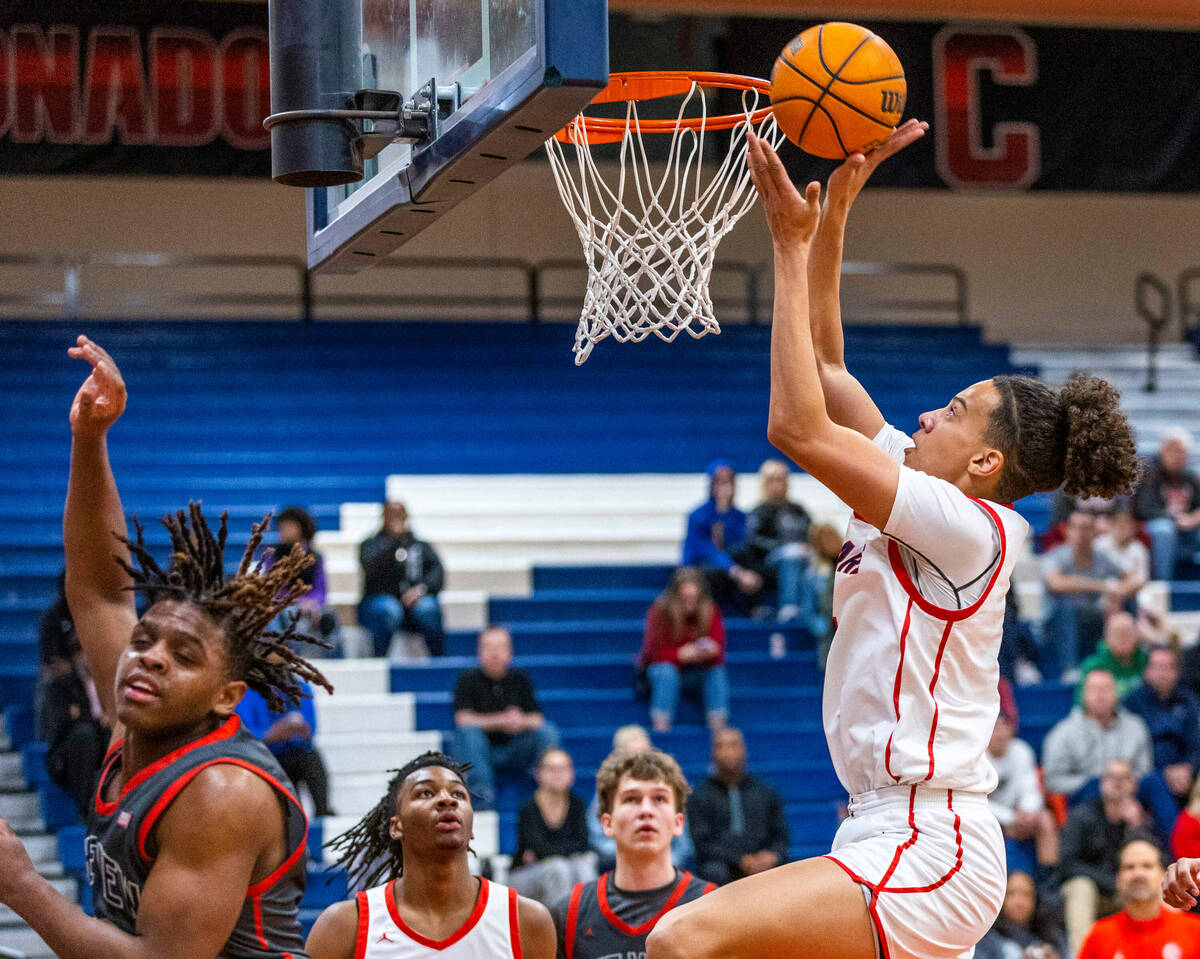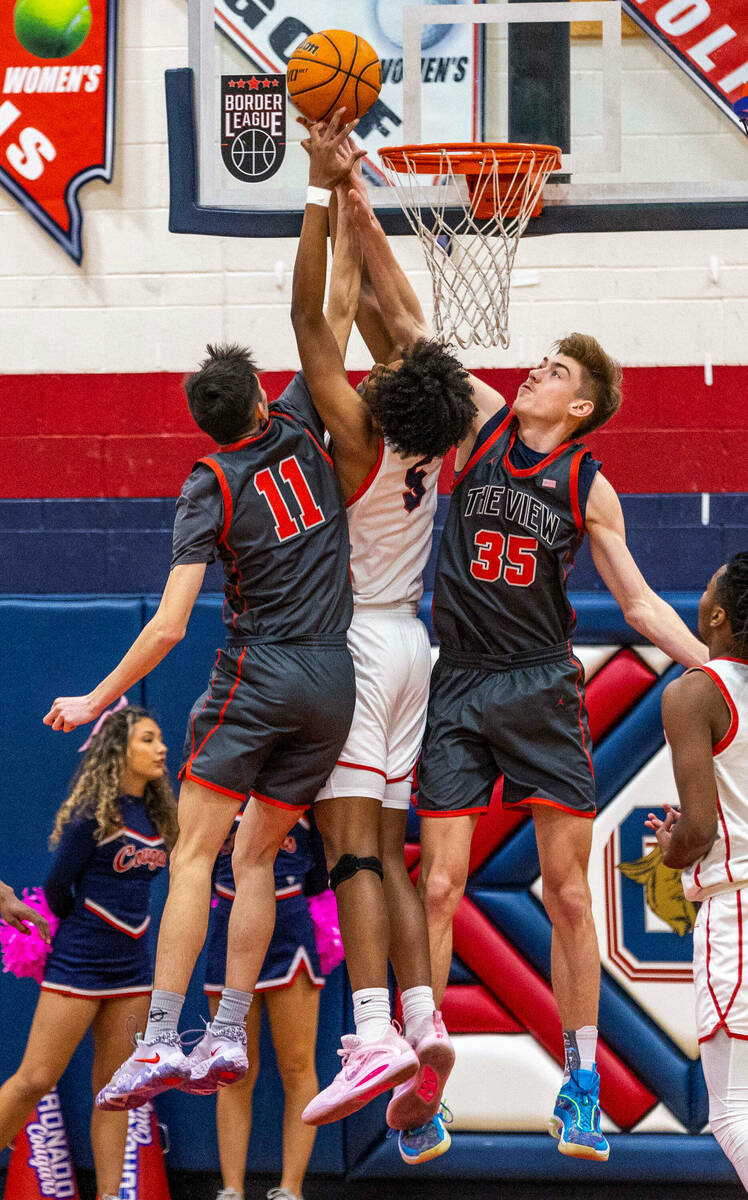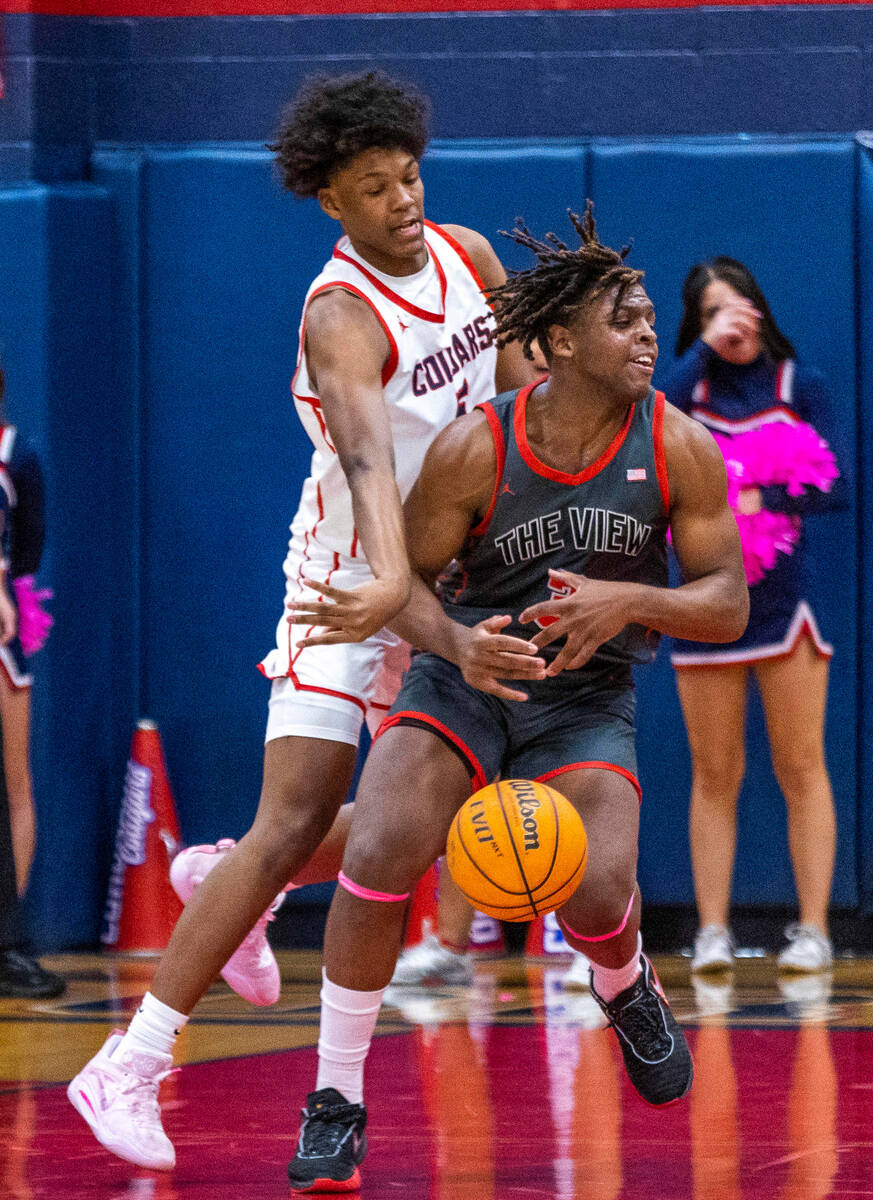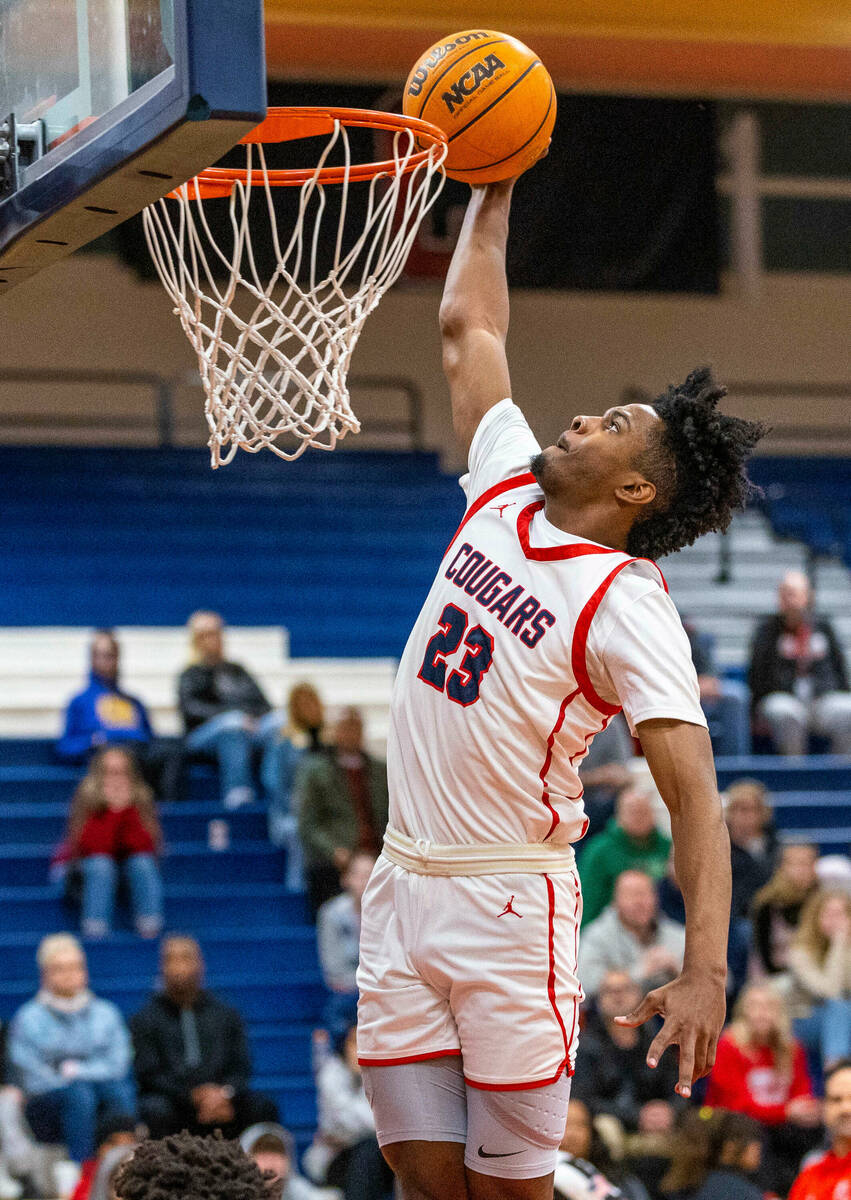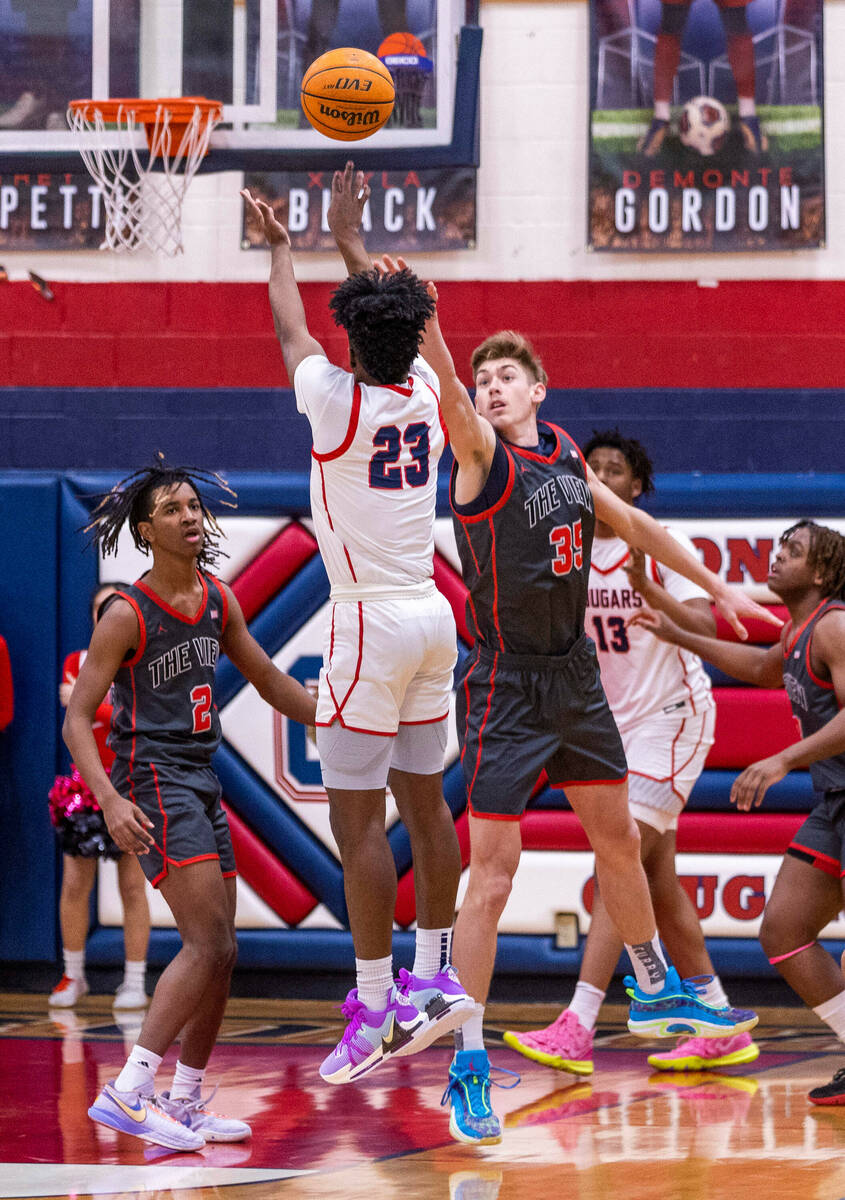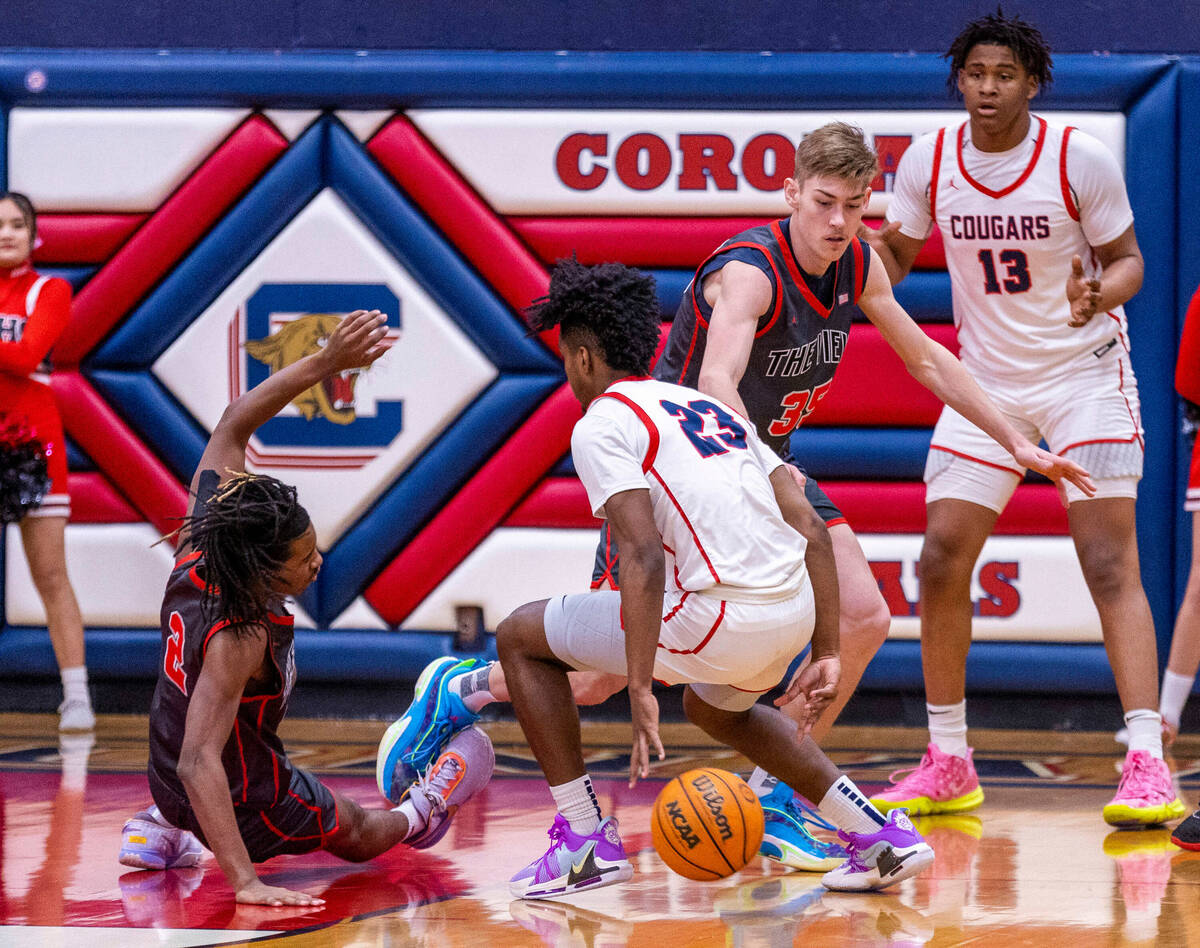 Coronado's Sebastian Mack didn't have his best shooting night, making 7 of 20 field goals Tuesday. But the UCLA-bound guard more than made up for it at the free-throw line.
Mack was 17-for-22 from the line to help the fourth-seeded Cougars to a 70-61 home win over fifth-seed Arbor View in the Class 5A Southern League quarterfinals.
"He's a big-time player," Coronado coach Jeff Kaufman said of Mack, who had a game-high 32 points. "He's mature, he's a senior, he's a leader and he just wills himself to make shots. And you know when he gets to the free-throw line he's going to make free throws. I can count on that."
Mack lived at the line down the stretch, going 13-for-17 in the fourth quarter.
"I feel like as a leader, I've been in these positions multiple times," Mack said. "I feel like it's nothing to me. I'm just going to go out there, do my best and go as hard as I can."
Mack and junior Josiah Cunningham combined for 15 points in the first quarter as the Cougars (16-10) took control early. They opened the game on a 10-2 run and led 18-8 after the first quarter.
"All we talked about was we are never going to play from behind," Kaufman said. "So our guys were fired up to come out, take the lead, get on the lead and hold the lead the whole game."
Arbor View (20-8) twice got as close as three points, the last time coming on a free throw by Tremmell Darden with 7:51 to play. But Mack was able to draw foul after foul in the fourth quarter, and the Aggies never got closer.
"Arbor View is a well-coached team," Mack said. "I'll give them credit for that. … But at the end of the day it comes down to us as Coronado basketball. We just had to figure out a way with all the grittiness to pull out the win."
Coronado pushed its lead to 62-52 on a three-point play by Cunningham with 3:02 to play. But Arbor View's Brian Townsend answered quickly, hitting a 3-pointer from the top of the key and converting a three-point play with 2:34 to go to cut the lead back to four.
The Aggies cut the lead to four again on a bucket by Darden with 2:02 to go, but could get no closer. Arbor View was saddled with foul trouble most of the game as three Aggies fouled out and two others finished with four fouls.
"Arbor View plays really hard, they play really physical," Kaufman said. "They spread you out, they bang into you, they foul you, they get fouled. We knew that was coming. I think our guys are tough. I think they did a good job handling it, and I think they gave it back pretty good, too."
Cunningham finished with 17 points, and J.C. Brooks scored 10 for Coronado. Townsend had 23 points and six rebounds to pace Arbor View.
Coronado plays at top-seeded Liberty in the semifinals Thursday. The winner of that game advances to Saturday's championship and clinches a berth in the Class 5A state tournament.
"It feels good, but we've got one more," Mack said. "We've got to keep going until we get to where we want to be. We're not going to celebrate just yet."