Desperation powers Palo Verde
February 10, 2017 - 12:00 am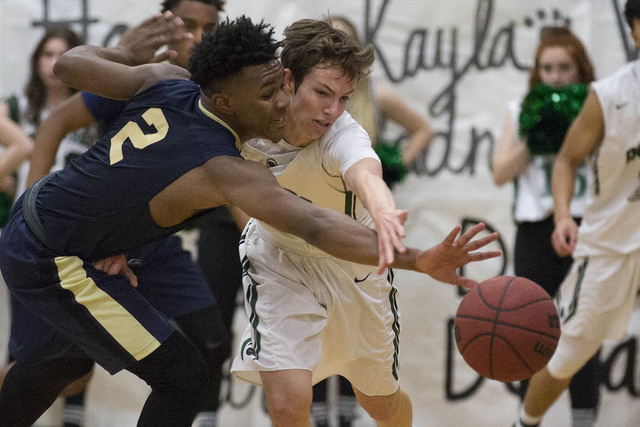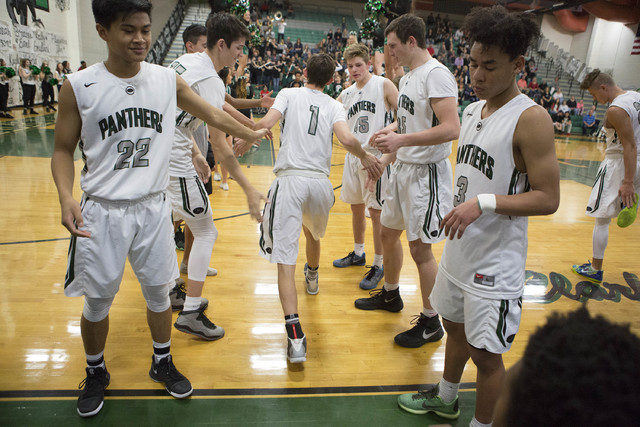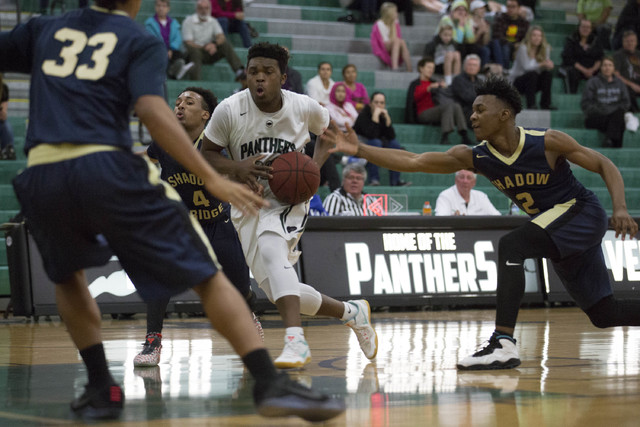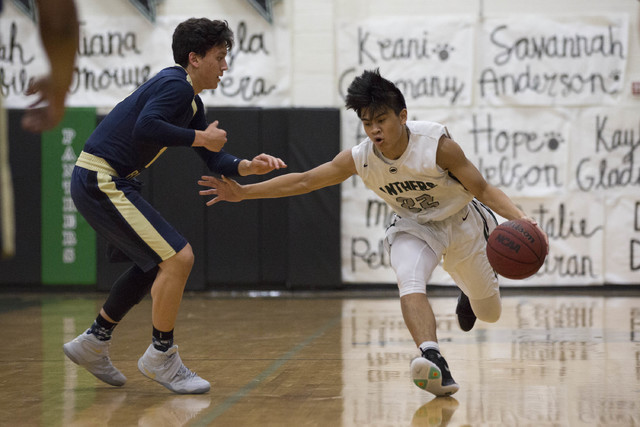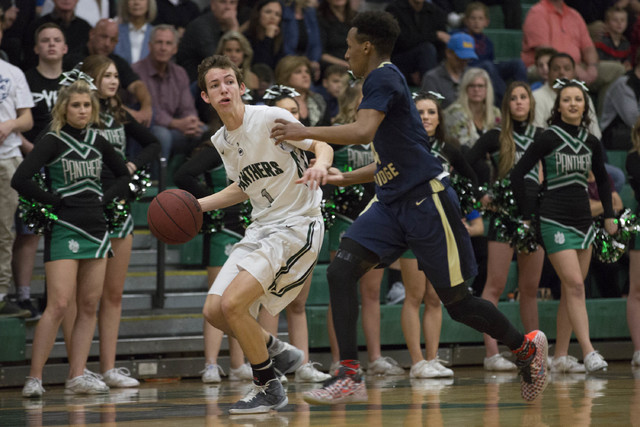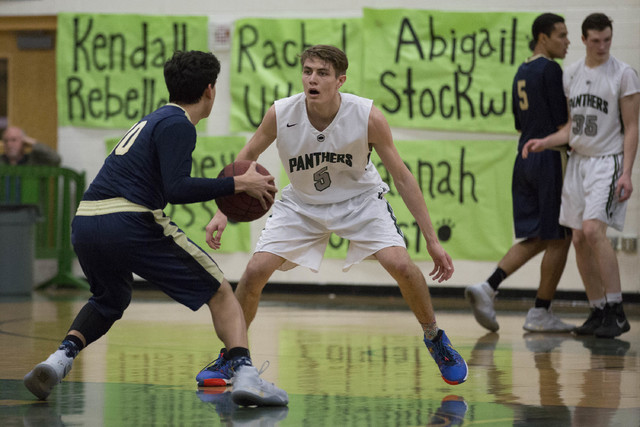 Palo Verde boys basketball coach Paul Sanchez didn't give a pregame speech Thursday.
The Panthers played like they knew their season was on the line anyway.
Cole Hendershot and Dylan Yoro each had 16 points, and host Palo Verde outlasted Shadow Ridge 75-68 to clinch the final postseason berth from the Northwest League.
Joshua Darling added 14 points with three 3-pointers, and James Camp scored 10 of his 12 points in the first half for the Panthers (10-15, 5-7 Northwest), who will meet Bishop Gorman or Clark in the quarterfinals of the Class 4A Sunset Region tournament that begins Tuesday.
"It's great to be back in the playoffs," Sanchez said. "I'm excited for these guys. We only had four seniors this year return to the team. These guys have grown up together this season, and it's fun to watch them play for each other and with each other."
Shadow Ridge (14-10, 4-8) trailed by 11 early in the fourth quarter before storming back. Obi Okafor's fast-break dunk cut Palo Verde's lead to 51-49 with 3:42 remaining, but the Mustangs couldn't get any closer.
Hendershot tracked down a long rebound and scored on a breakaway dunk for a 65-54 lead with 1:25 remaining to cap a 14-3 run for the Panthers.
Palo Verde went 16-for-18 from the free-throw line in the final 2:46. Yoro was 12-for-14, including 11 straight, and the Panthers finished 29 of 35 overall at the line.
"Free throws have been a little weakness for us through the season," Sanchez said. "But the last few games it's picked up for us and tonight it was a big reason why we got the W."
James Fuller had 16 of his 21 points in the fourth quarter, and Bricin Ford added 13 points and 11 rebounds for Shadow Ridge, which was outrebounded 48-35.
The first half featured eight ties and 12 lead changes before Palo Verde closed the second quarter on a 16-3 run to go up 33-23 at halftime.
"We knew it was still in our hands to win games," Sanchez said. "We got competitive with everybody, and it was good to see tonight."
Contact reporter David Schoen at dschoen@reviewjournal.com or 702-387-5203. Follow @DavidSchoenLVRJ on Twitter.
Box score:
Palo Verde 75, Shadow Ridge 68