Dylan Hushaw's clutch shot lifts Foothill over Liberty
February 2, 2018 - 10:42 pm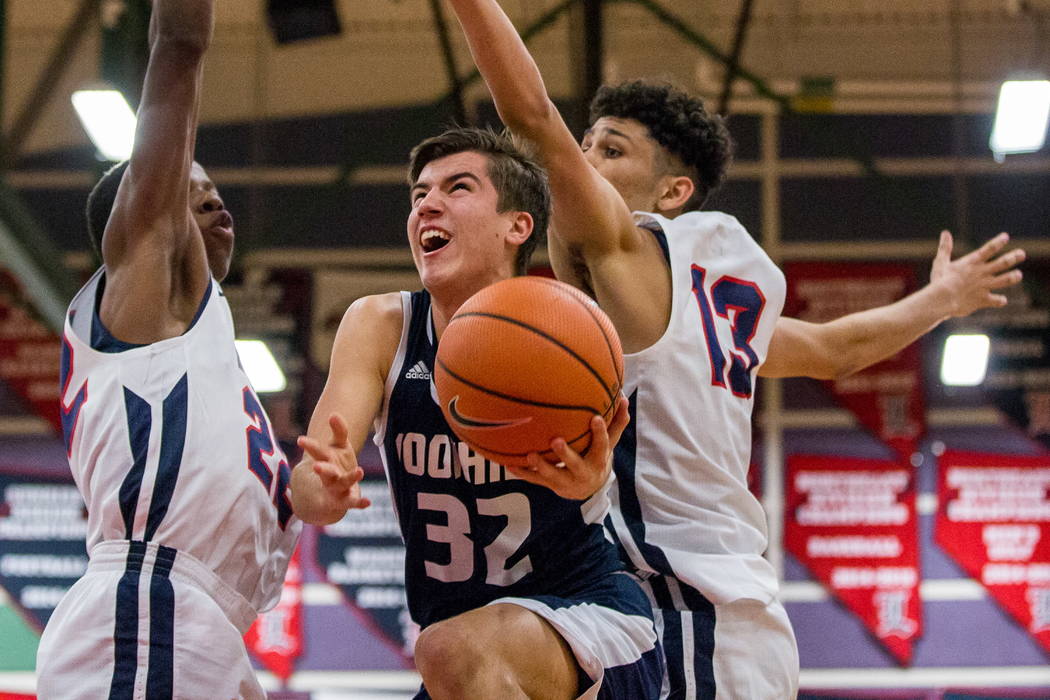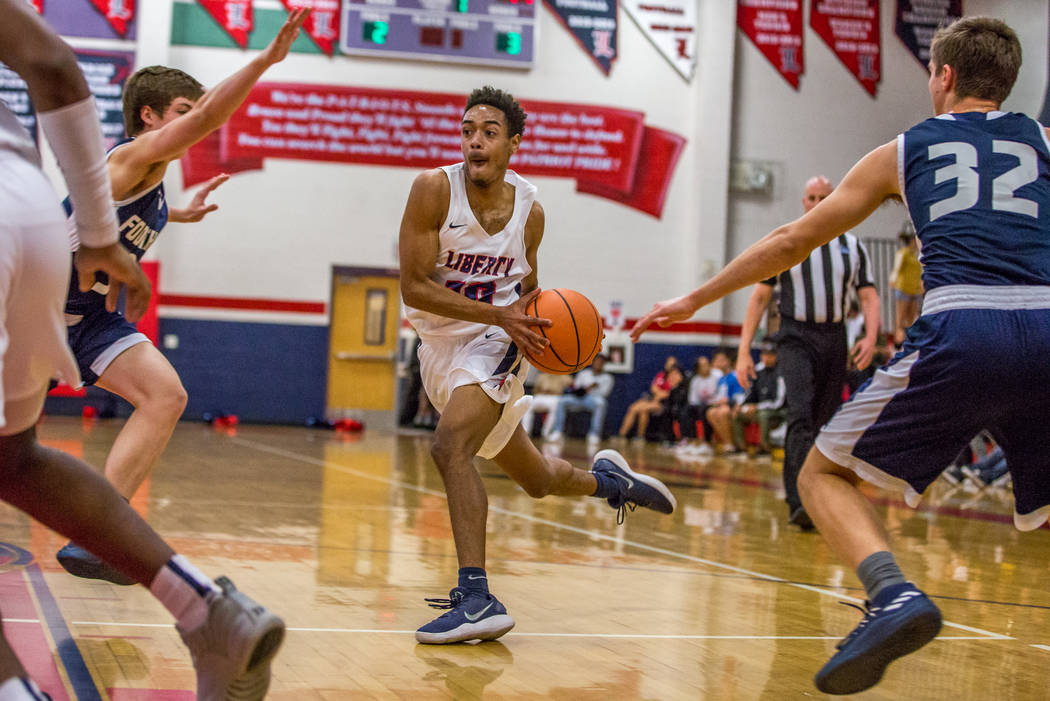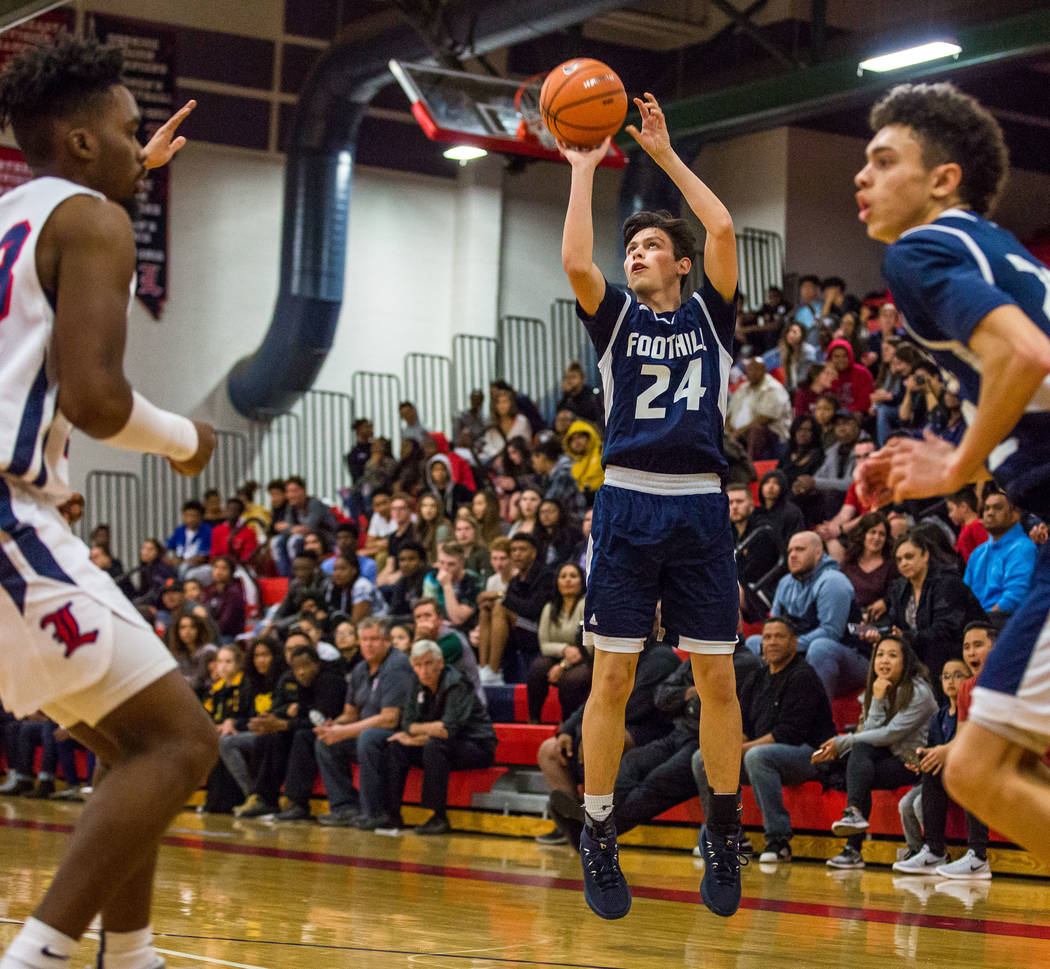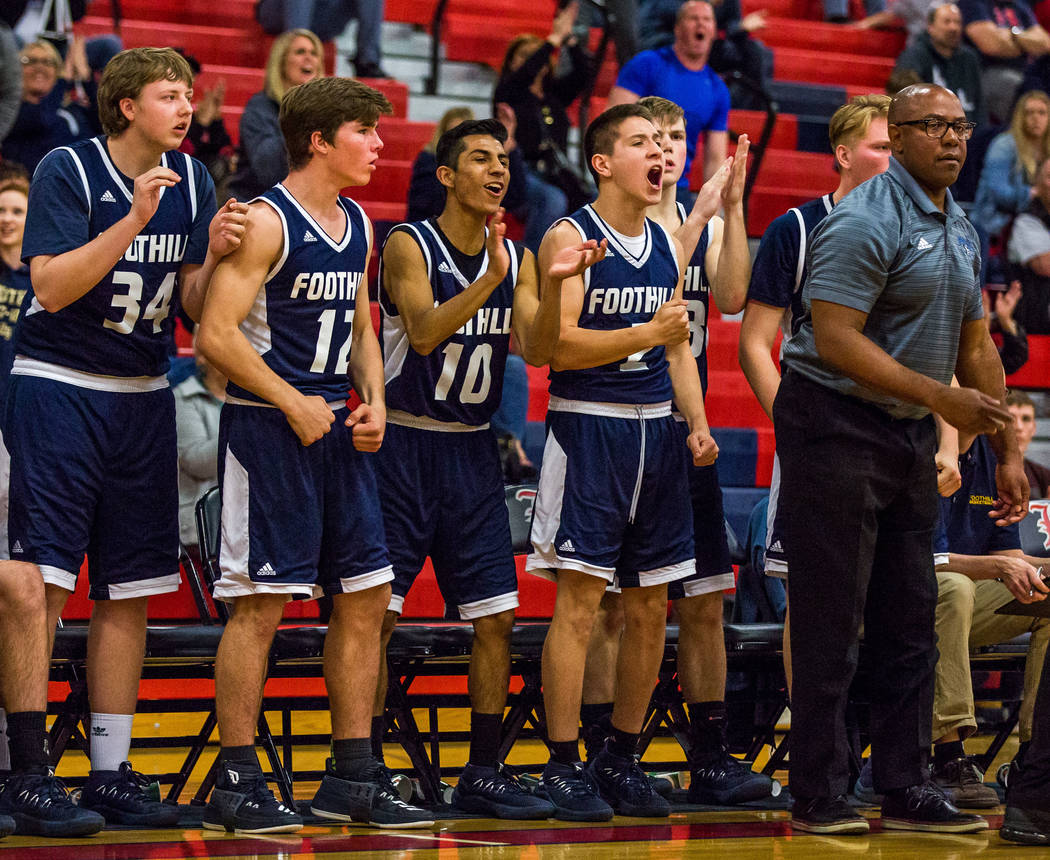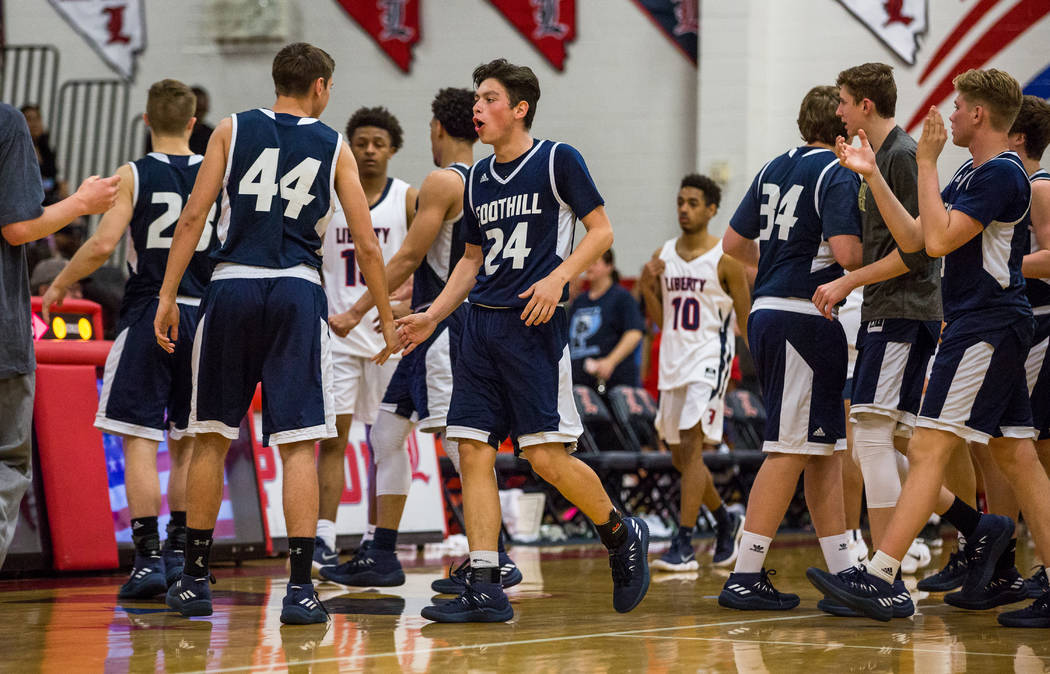 With his team trailing by a point with 30 seconds remaining on Friday, Foothill's Dylan Hushaw found himself with the ball three feet beyond the top of the key.
So without hesitation, he launched a long 3-pointer, nailing it and putting the Falcons on top for good.
Foothill went on to beat host Liberty 69-65 in a battle between the top two teams in the Southeast League.
Marvin Coleman had 20 points and seven rebounds to lead Foothill, which maintained control of first place in the league with two games remaining.
"It was important for us to stay on top of the division," Falcons coach Kevin Soares said. "But it's also important for a team that's finished between second and fourth in the last three years. We finally have a chance."
Chances looked somewhat slim for Foothill after a missed shot in the final minute. A scrum ensued, and Collin Russell came out with the ball. He passed to teammate Hushaw, setting up the back-breaker.
"Russell deserves credit for knowing to kick it out to Dylan," Soares said. "And when you leave Dylan open like that, he's going to knock it down every time."
Hushaw said he knew the shot was going in.
"Right when I got the pass, I knew I had to let it fly the second I touched it," Hushaw said. "It felt good off my fingertips and I knew it was going to go."
The shot gave Foothill a 67-65 lead, but the Patriots still had time. Julian Strawther was fouled hard while going for a layup at the other end, but he missed both free throws. His 3-point attempt with five seconds remaining clanged off the front of the rim, allowing the Falcons to seal it with a pair of free throws in the final seconds.
The dramatic finish capped a back-and-forth battle in which neither team led by more than six points. Cameron Burist scored 13 points in the third quarter to swing momentum in favor of Liberty, which led 55-49 early in the fourth quarter.
"We looked lethargic," said Soares, whose team had stopped hitting the 3-pointers that fell so easily in the first half. "I told them to pick up their energy and start playing together, and they did."
Jace Roquemore capped a rally with a layup at the 4:07 mark to give Foothill a 60-59 lead.
The Patriots battled back and went ahead 65-64 on a layup and a free throw by Burist with 1:05 to go. But Foothill's defense took over from there and did not allow another point.
The tight ending did not surprise Soares.
"This game was for first in league," he said. "I knew both teams would come out and play their best tonight, and I knew (the Patriots) would be ready to play."
Hushaw finished with 17 points, four rebounds and two steals. Roquemore added 18 points.
Burist led Liberty with 29 points and six rebounds, and teammate Terrance Marigney added 13 points and 11 rebounds.
Box score: