Eight players ejected as Desert Oasis rolls Durango
January 18, 2018 - 10:02 pm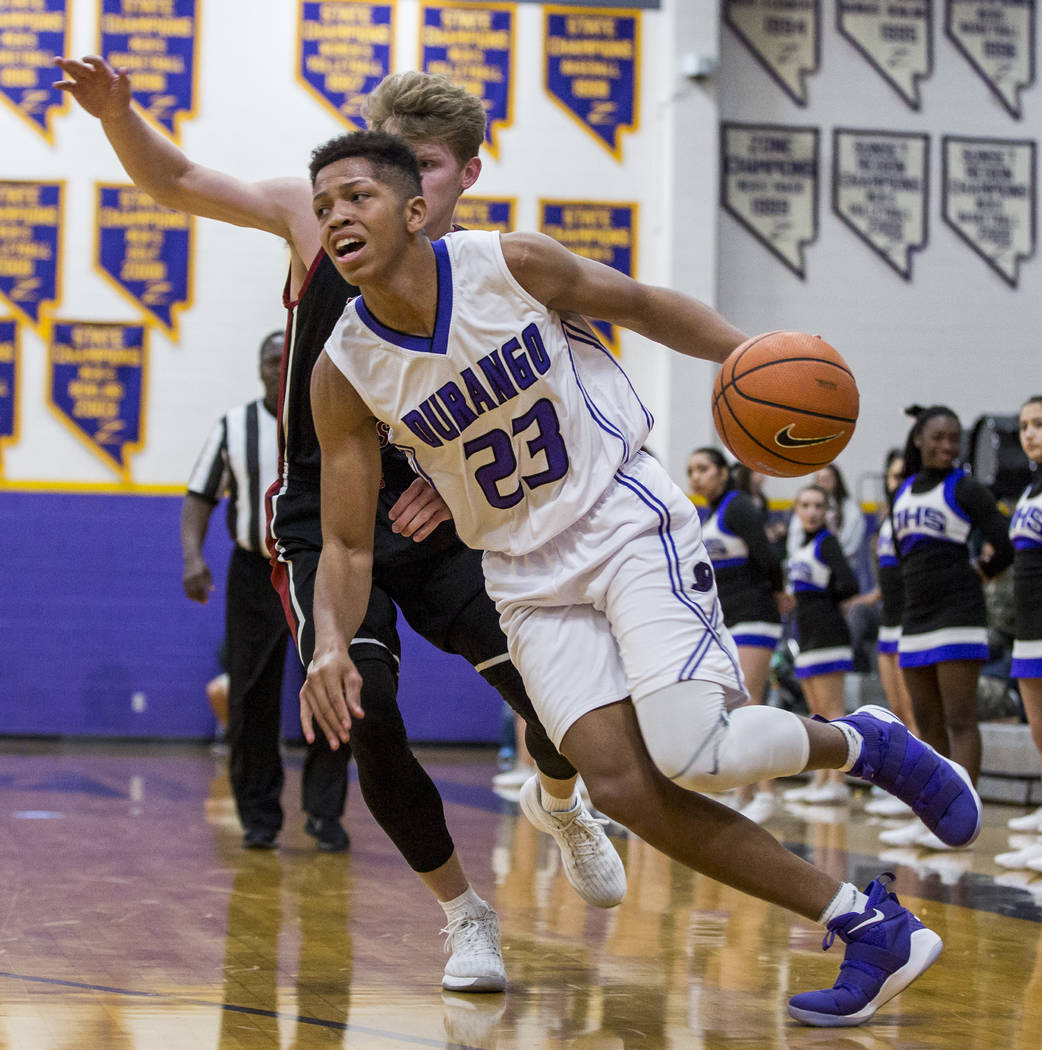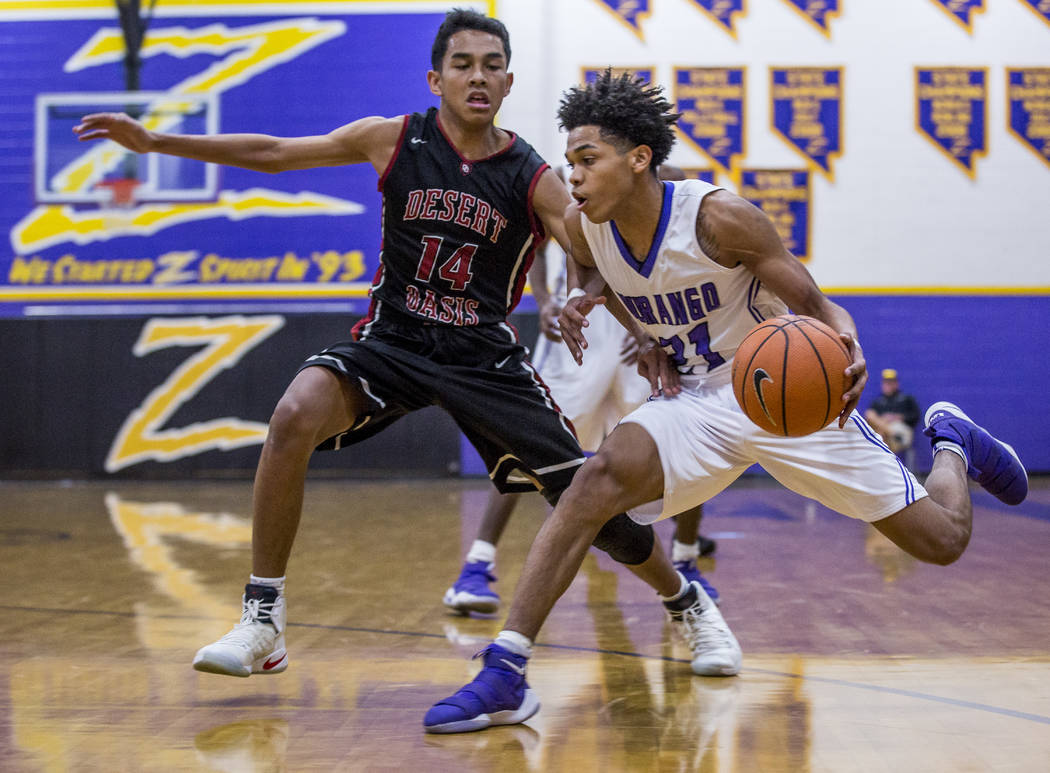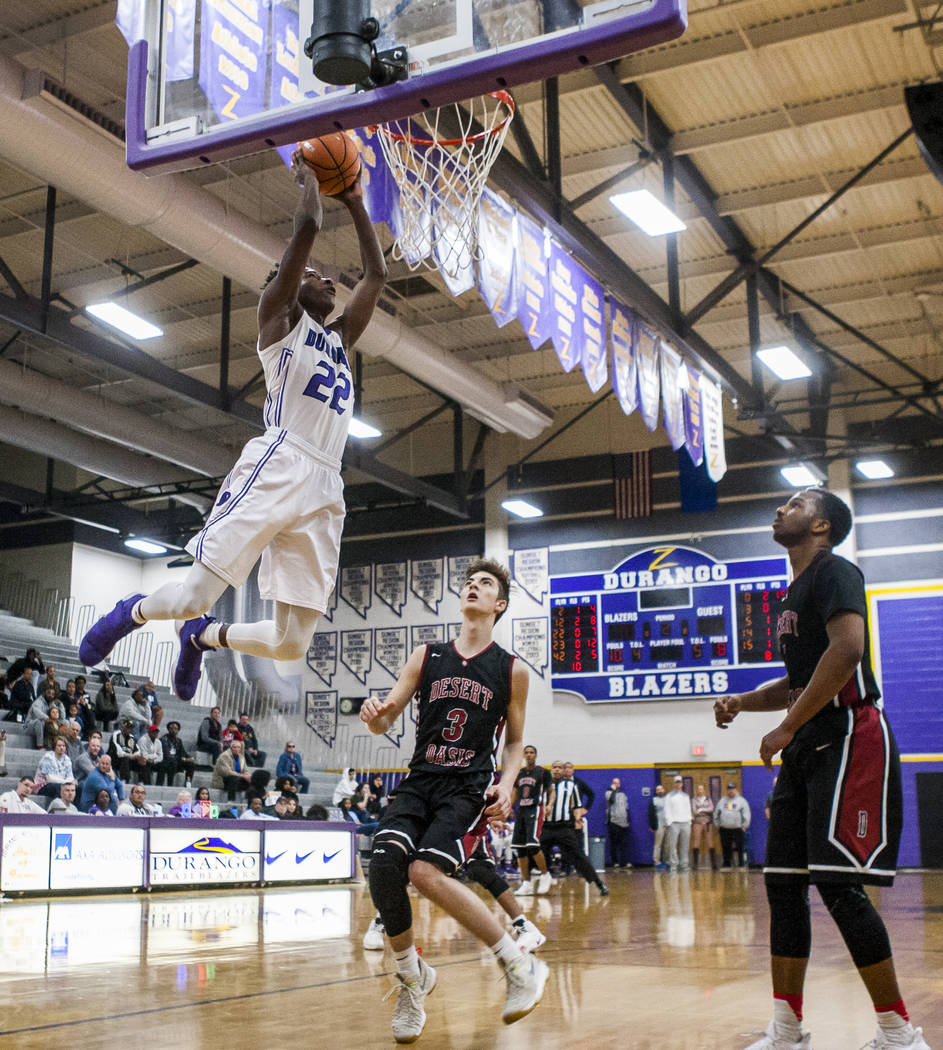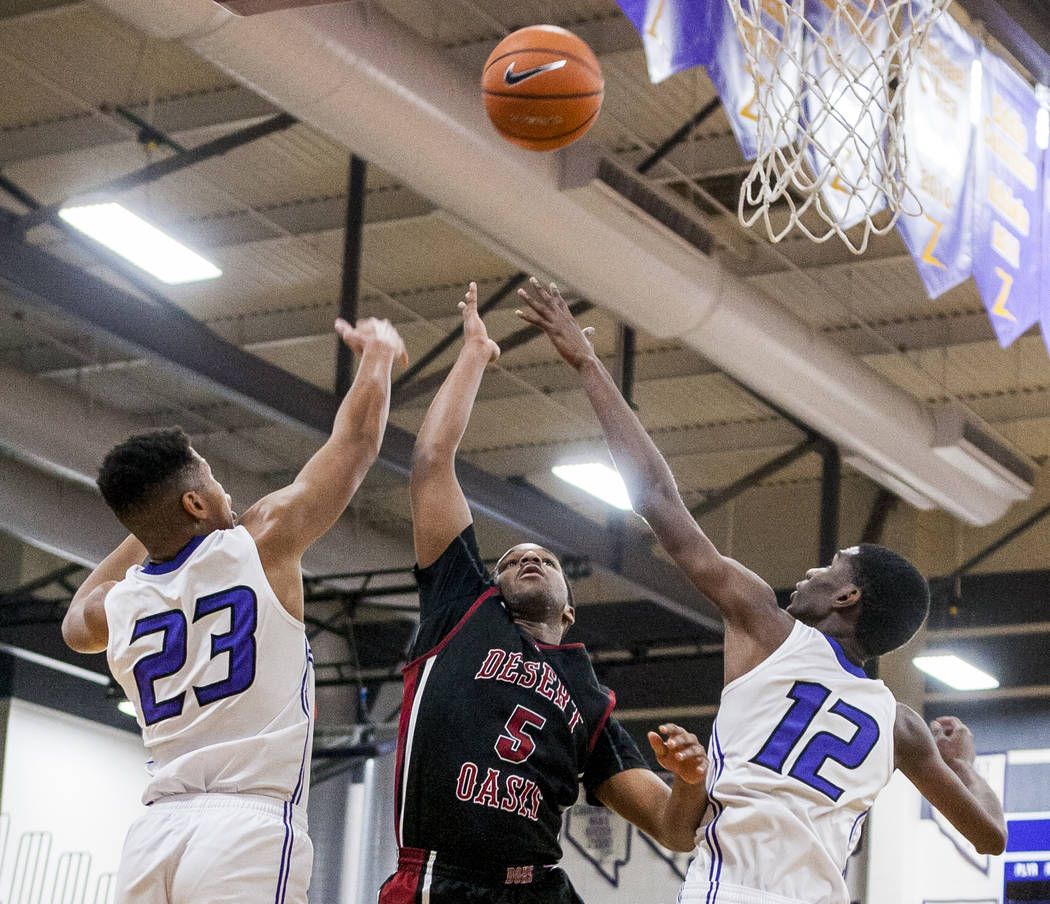 Punches were thrown in the fourth quarter of Desert Oasis' 98-80 basketball victory at Durango on Thursday night, and eight players — including Diamondbacks starters Kamari Burnside, Nate Van and Felix Reeves — were ejected.
Trailblazers guards Vernell Watts and Drake Booker also were ejected, along with a pair of reserves who left the bench.
Reeves took a charge early in the fourth quarter and exchanged some words with Booker before Burnside intervened, triggering the fight. Play was halted for about five minutes as officials sorted out the situation.
An ejection is one-game suspension, per NIAA rules, and Desert Oasis coach Joseph Bedowitz said he'll review the game tape before determining if additional punishment is warranted.
Bedowitz declined comment on the altercation or any penalties that might loom for his players. Durango coach DeShawn Henry could not be reached for comment
Desert Oasis standout Jacob Heese overcame a slow start to finish with 24 points, 15 rebounds and seven assists. Manny Mitchell also scored 24 points, and Burnside added 23 points before his departure.
The Trailblazers threw a few different defenders at Heese, and he struggled to find his offense in the first half. But Burnside and Mitchell picked up the slack, Heese rebounded and facilitated, and Desert Oasis (17-7, 5-3 Southwest League) took a 45-42 halftime lead.
The Diamondbacks revved up their defensive intensity at the beginning of the third quarter, and Heese said he sensed some quit from Durango (6-8, 3-4) as their lead mushroomed to double digits.
Contact reporter Sam Gordon at sgordon@reviewjournal.com. Follow @BySamGordon on Twitter.