FIELDER'S CHOICES: Check out my state basketball picks while I await my riches
February 26, 2014 - 10:13 pm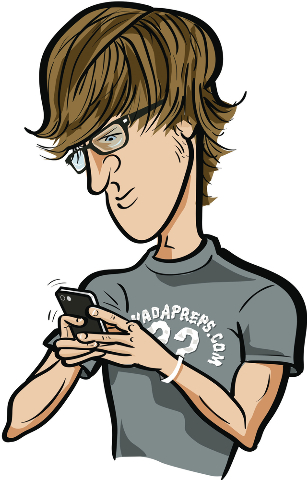 I'm writing this from The Polo Lounge at the Beverly Hills Hotel. The real 90210.
That's right, dear readers. I'm rich!
Well, not yet. But I'm going to be rich very soon.
Maybe I should explain.
Every winter, Eric and I have to participate in a two-month work study program to boost our GPAs so we finally can graduate. Last year, you might recall, we had an internship on an Alaskan gold dredge.
Eric couldn't hack it on the Bering Sea, so this winter we went to work at Taco Bell. We had to wear fancy shirts and ties, and our project was to develop an item for the fast-food giant when its new breakfast menu launches nationwide next month.
One morning before work, we started arguing about what to have for breakfast. He wanted waffles. I wanted scrambled eggs with cheese and a sausage patty.
And the Waffle Taco was born.
Taco Bell said since Eric and I came up with the idea, we get royalties on every Waffle Taco sold. So unless our creation disappears from the menu like the Bell Beefer, I should be able to afford that Tesla I've been eyeing. Maybe even a new pair of Nike KD shoes.
My first royalty check doesn't arrive for a while, which means I have plenty of time to follow this week's Nevada Interscholastic Activities Association boys and girls state basketball tournaments at Reno. Here's my predictions:
BOYS
DIVISION I
Championship: Bishop Gorman over Canyon Springs
Gorman or Canyon Springs has claimed the past five large-school state titles. Granted, the Gaels have four of those, but hey, Hank and Tommy Aaron still combined for 768 home runs any way you break it down.
The "Let's Run" marketing slogan was intended for a different basketball team in Las Vegas, but it certainly suits the go-go Pioneers. Canyon Springs averages 80.6 points per game under former UNLV standout Freddie Banks and will try to push the pace no matter what. The problem for the Pioneers is their lack of size. And that's one area Gorman is stocked with 7-footer Stephen Zimmerman, 6-foot-10-inch Chase Jeter and 6-9 reserve Zach Collins.
DIVISION I-A
Championship: Clark over Desert Pines
Desert Pines faces a tough semifinal matchup against Elko, the Northern Region champ. But ultimately, Southern Nevada's reps should meet in the final for the second straight season.
Clark avenged a loss in last year's state title game by defeating the Jaguars last week in the final of the Southern Region tournament. If the Chargers win two games this weekend, we can start debating who would be favored in a Bishop Gorman-Clark matchup. #RealignmentProblems
DIVISION III
Championship: Agassi Prep over The Meadows
The Stars already own three victories over the Mustangs this season. Agassi Prep will need to go 4-0 to take home its second state title.
DIVISION IV
Championship: Virginia City over Spring Mountain
The Muckers defeated the Golden Eagles by 13 points when they met at the Serpent Classic in early December.
GIRLS
DIVISION I
Championship: Reno over Liberty
The defending champion Huskies haven't lost since a 50-47 setback to Reed on Dec. 19 and feature three of the state's top players: Morgan and Mallory McGwire, the daughters of one-time NFL quarterback Dan McGwire, and Boise State signee Shalen Shaw.
Reno should get by Centennial for the third straight season, but the Patriots, making their fourth trip to state in the past five seasons, could present a roadblock in the final. Liberty has the size to matchup inside with 6-2 Paris Strawther, 6-3 Jazmin O'Bannon and 6-foot Jamellia Clark. Shaw's experience in the backcourt probably will be the difference for the Huskies, though.
DIVISION I-A
Championship: Boulder City over Lowry
This could be Eagles' best shot at their first state title since grunge rock was popular (1991).
Boulder City has been on a roll since the postseason started and has an opportunity in the semifinals to avenge a 51-38 loss to Spring Creek at last year's state tournament. Lowry carries an 11-game winning streak into its matchup with surprising Desert Pines in the state semis and would pose a formidable threat in the title game.
DIVISION III
Championship: Pershing County over Incline
The Mustangs can become the seventh girls program in state history to win at least four straight state titles.
DIVISION IV
Championship: Pahranagat Valley over Eureka
The Panthers avenge a 48-30 loss to Eureka in last year's state title game.
Contact Fielder at Fielder@nevadapreps.com Follow him on Twitter: @FielderNVP.