Notes: Brevin Walter draws Division I interest at Faith Lutheran
November 20, 2018 - 3:10 pm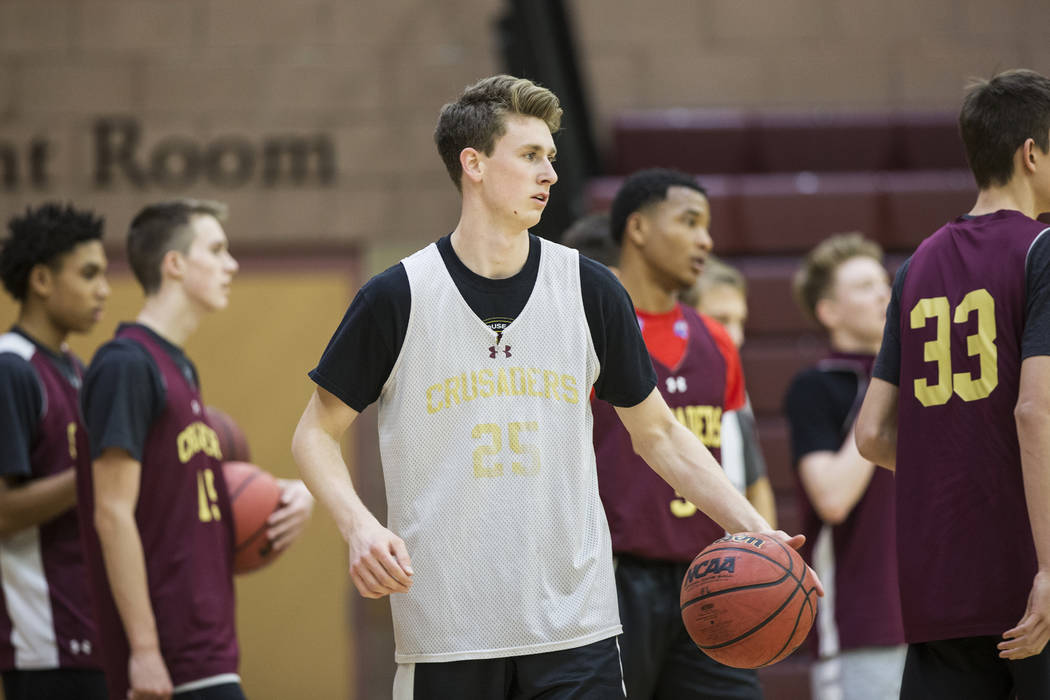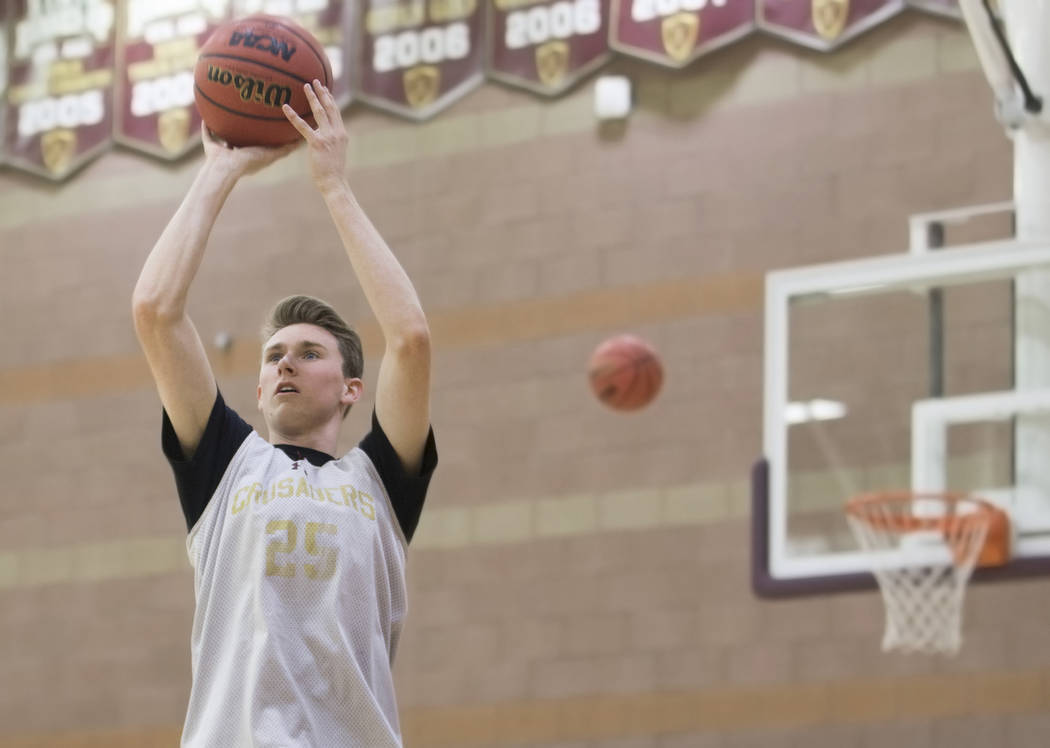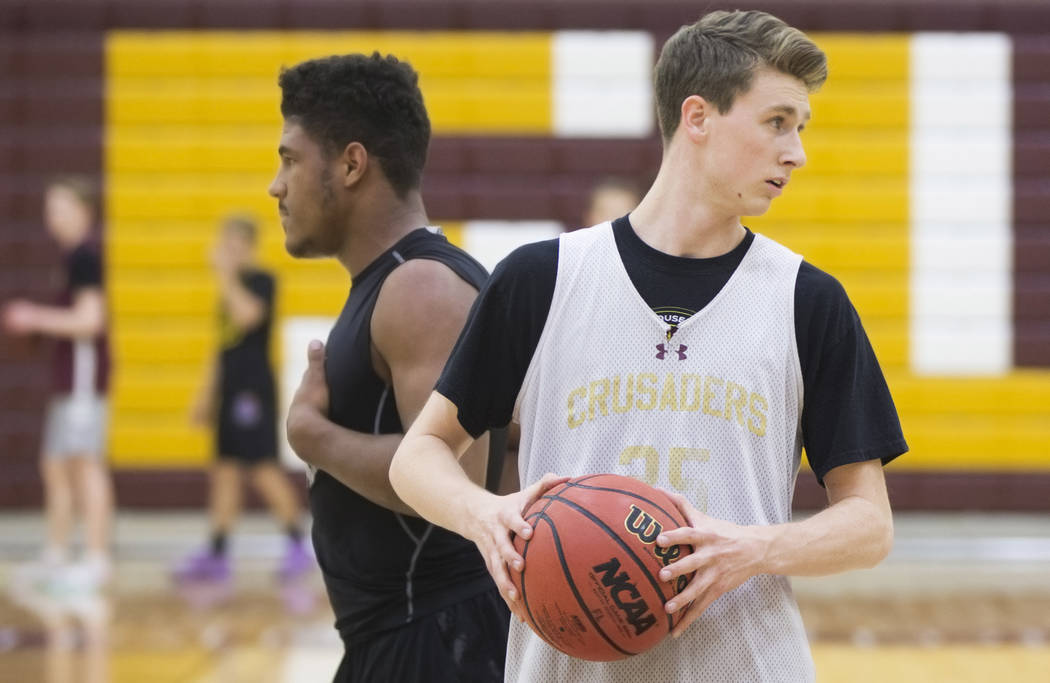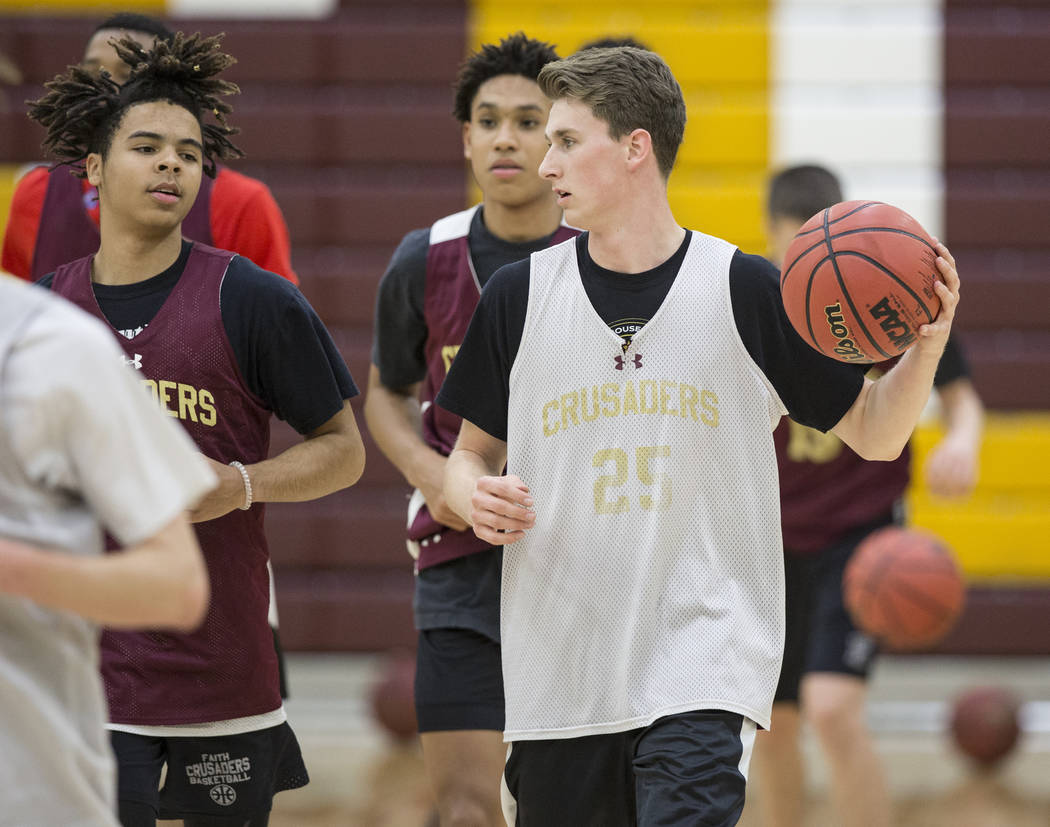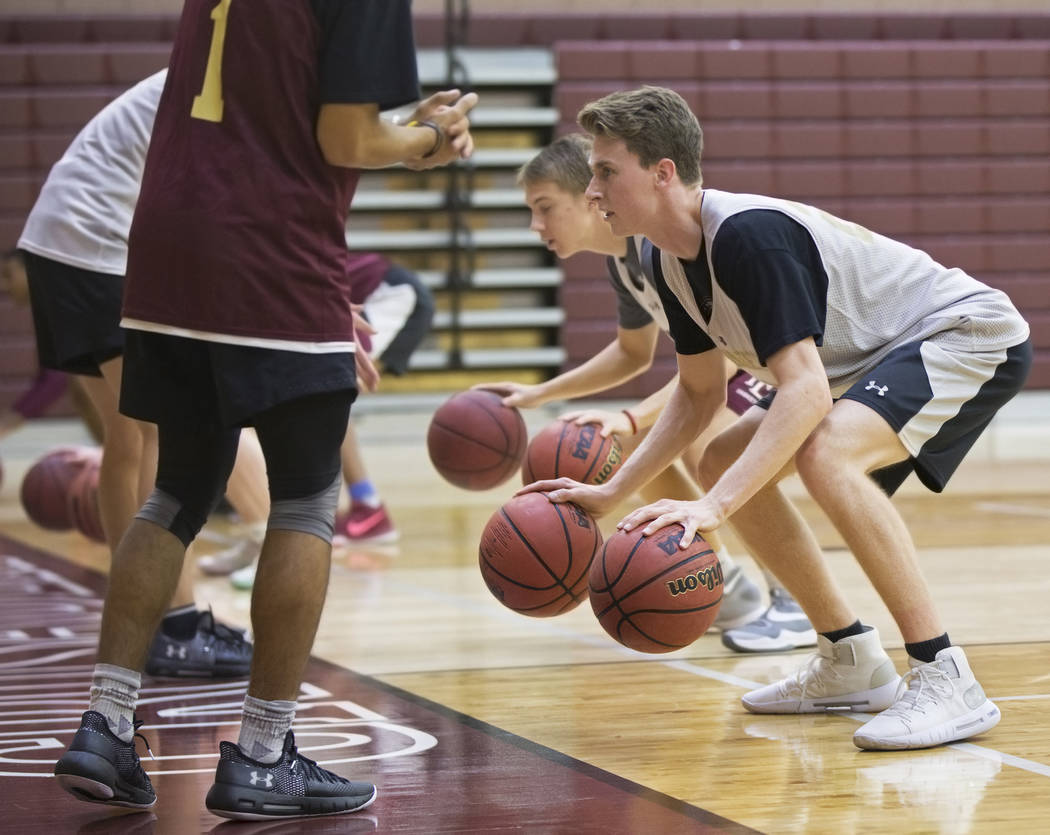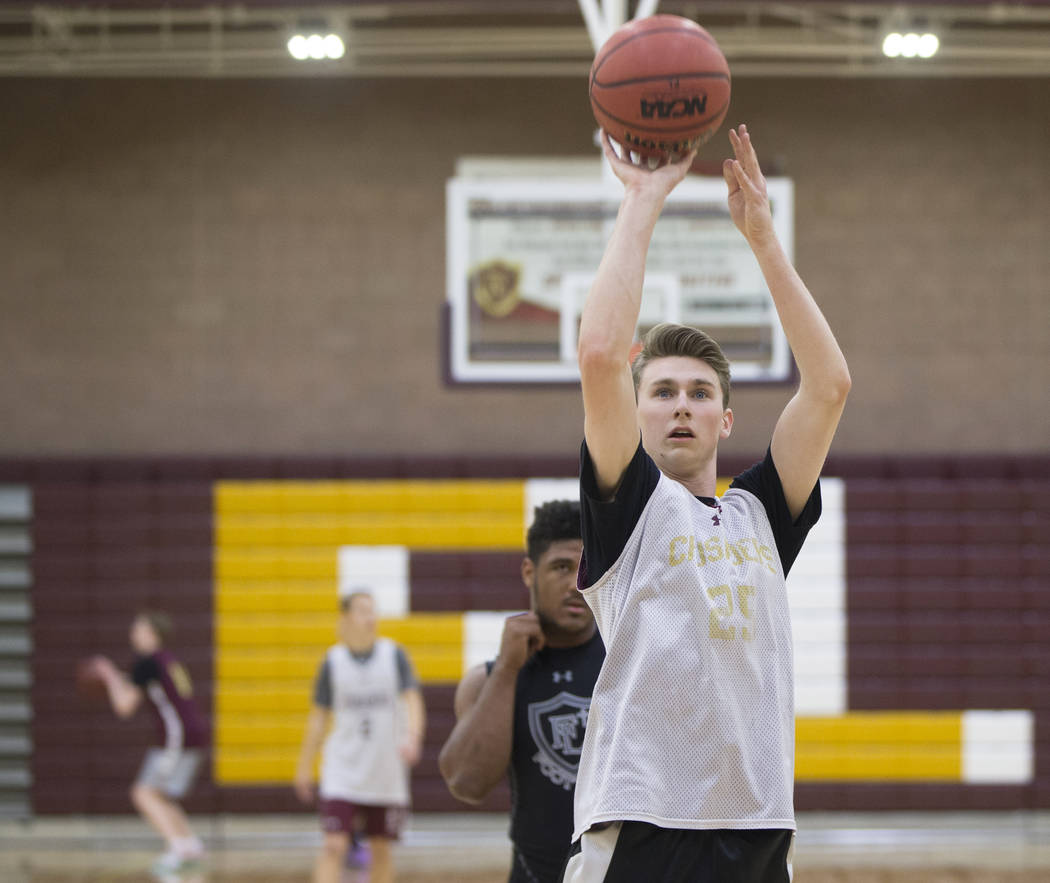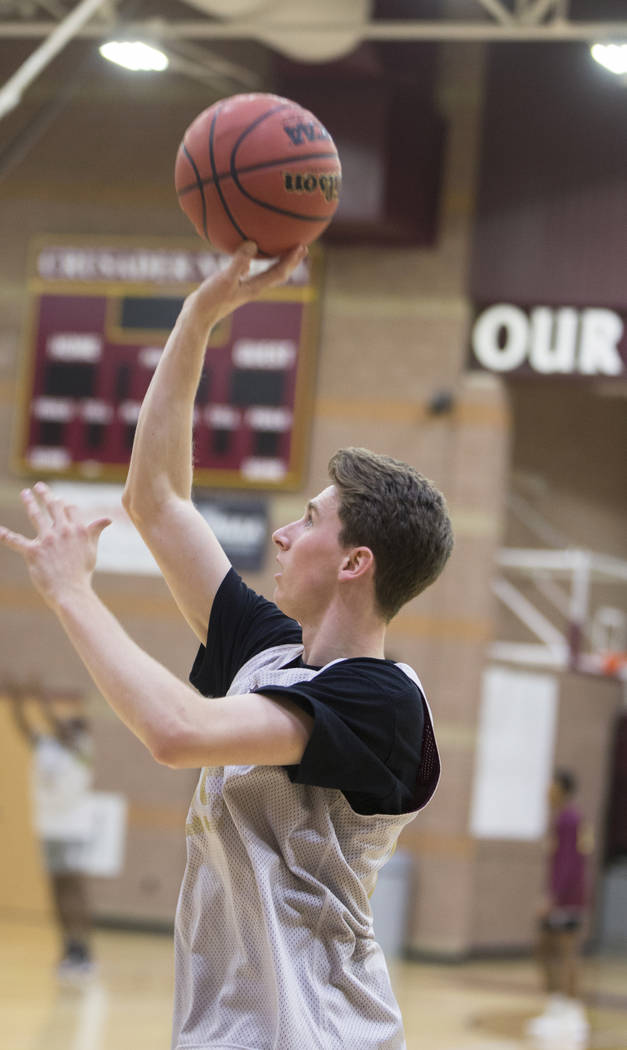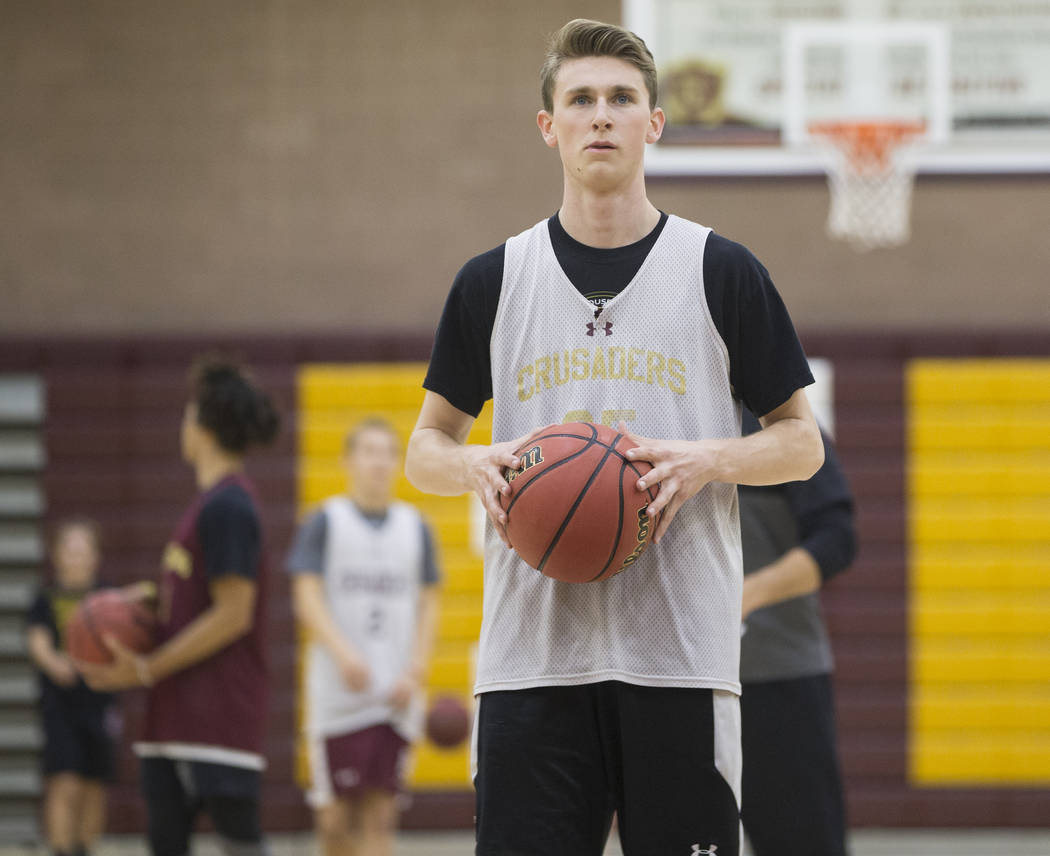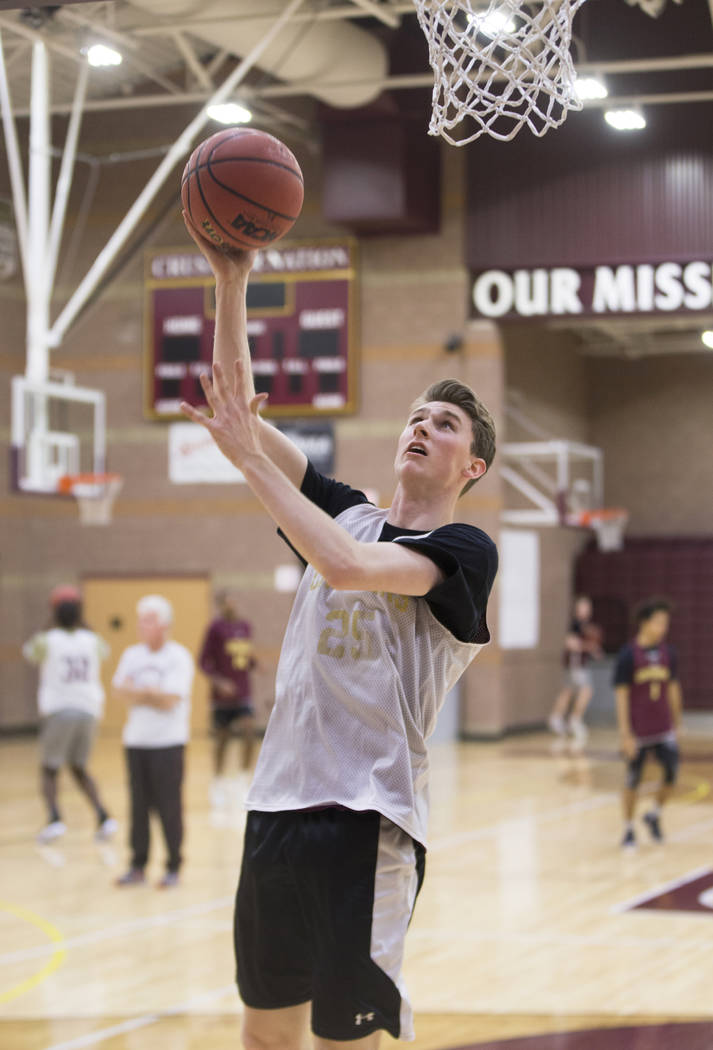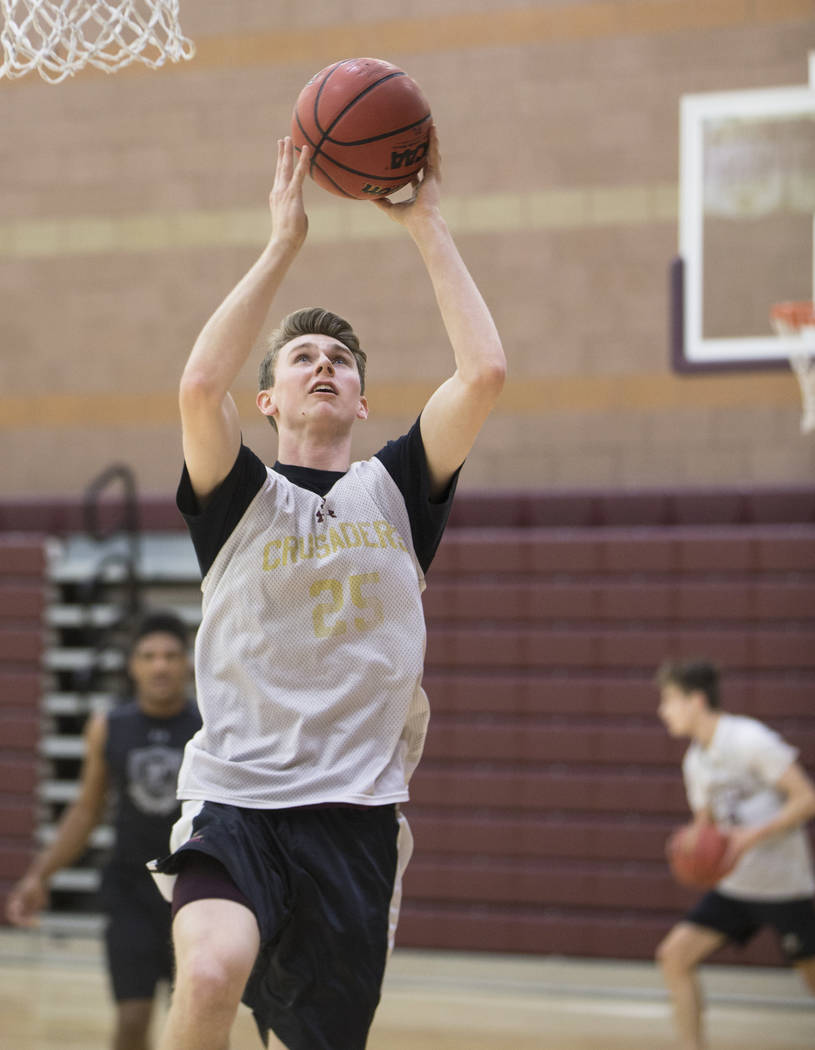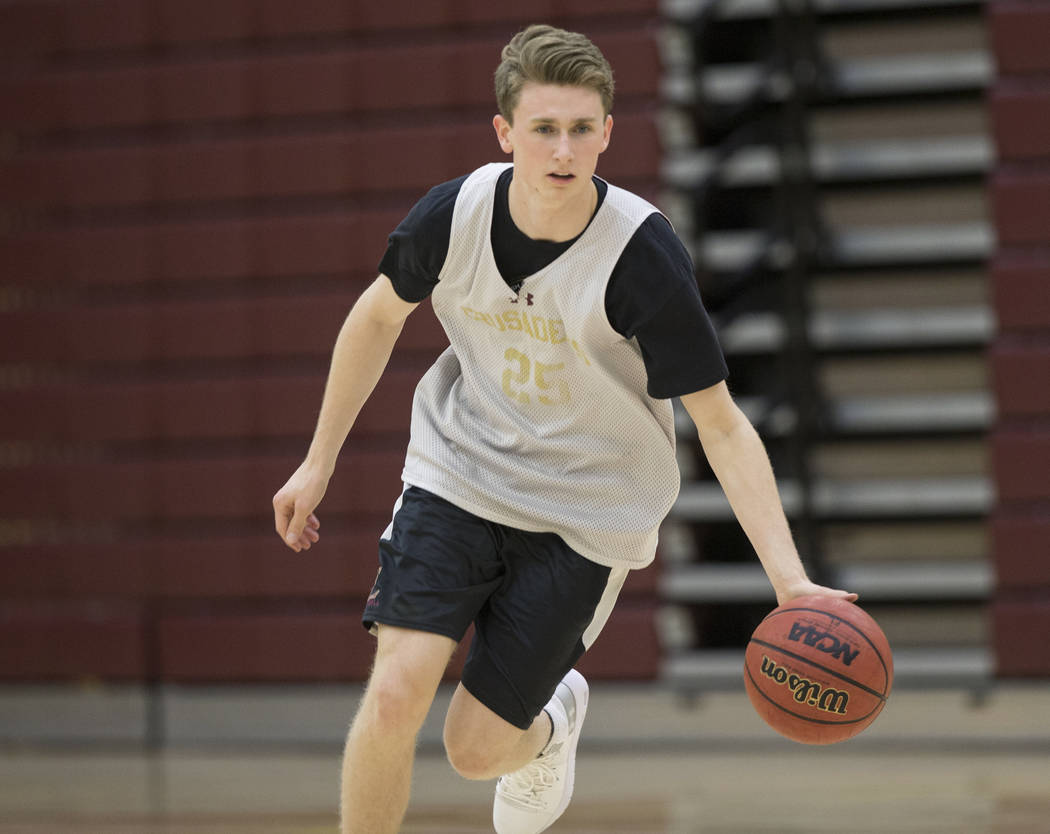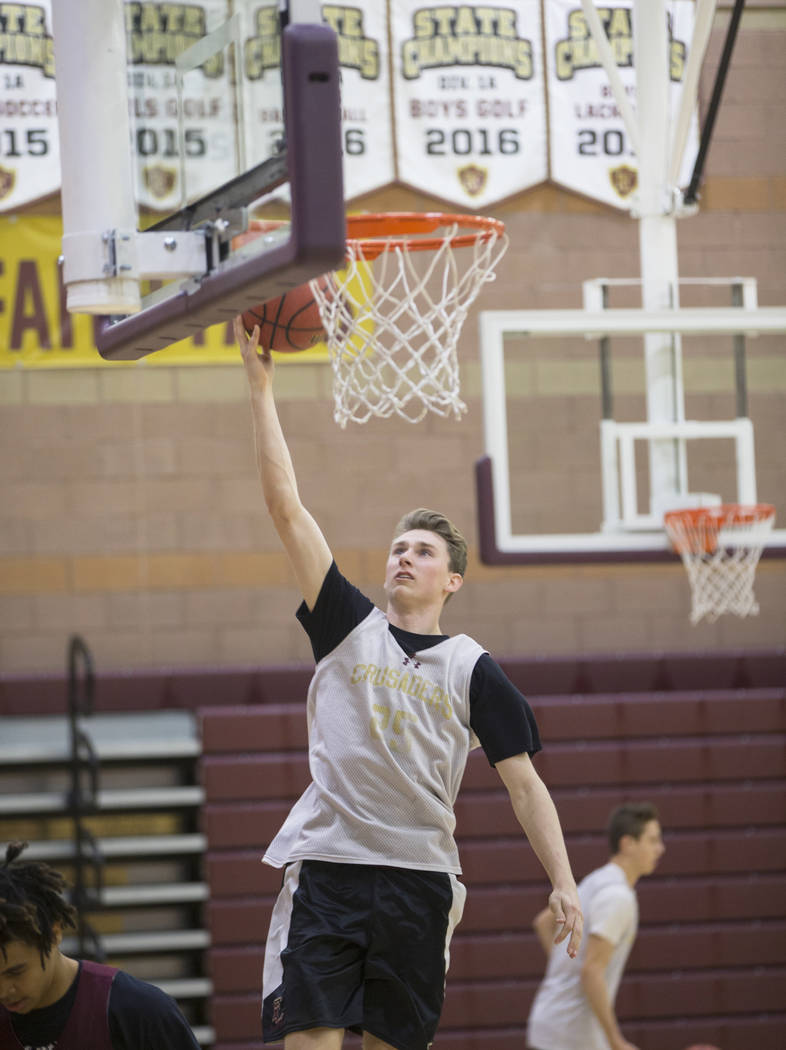 Faith Lutheran boys basketball coach Bret Walter wants his senior two-guard to ingratiate his new teammates into the program. He also wants his senior two-guard to have one of the best years of his career — and life.
The everlasting duality between coach and dad.
Walter's son, Brevin, — as Faith Lutheran's only returning starter — is prime for a strong senior season, and is drawing attention from multiple Division I programs after an impressive club campaign with the Las Vegas Knicks.
UC-Riverside, Denver and Cal-State Fullerton are among the programs that have contacted the 6-foot-4 sharpshooter, who is still awaiting his first scholarship offer. But he's optimistic that he'll find a future home, and is set on on showcasing his abilities to prospective universities this winter.
"There's a lot of work to do to mold everything together and to get kids to play the way we want to play here," the elder Walter said. "He's the only one with that experience. He's been invaluable so far in practice."
Walter grew up inside Faith Lutheran's gymnasium, and remembers sitting on the bench during games as a toddler. He assisted his father by serving as the team's water boy during his elementary years, and admired the varsity players while hoping to someday become one.
"It was a cool experience," he said. "Just watching practice, getting to hang out with the guys … it's guys I looked up to and got to create relationships with."
In doing so, Walter developed a desire to play college basketball, and intensified training during his middle school years. He played on the Crusaders' junior varsity team as a freshman, earned a call-up at the end of the season and started the last two years, averaging 9.8 and 13.1 points per game, respectively.
Knicks program director Lamar Bigby was impressed with Walter's shooting ability and afforded him an opportunity to play for his team, which competes against some of the nation's best players on the Adidas circuit. Walter responded by leading the Knicks in 3-point shooting at 41.2 percent.
"I think he can shoot it the Division I level," Bigby said. 'The way the game is being played now, a guy like him can definitely find a home."
Walter said playing for the Knicks was a transformative experience that helped him steel his focus. He's since worked on his ball handling and finishing, and hopes his skill-set will net a scholarship offer.
And a lot of victories for him and his father.
"As just purely as hid dad, I want him to have a great experience," the coach said. "Hopefully (it'll be) some of the most fun he's ever had in his life. … Everything else takes care of itself."
Soccer All-Americans
Faith Lutheran's Madison Stenslie, Bishop Gorman's Gianna Gourley and Coronado's Kaitlyn Kowalchuk will play in the High School Soccer All-American game on Dec. 1 in Orlando, Florida. Gorman's Doug Borgel is one two coaches for the West team.
Soccer All-Star Game
Local boys and girls soccer all-star games at UNLV's Peter Johann Memorial Field on Dec. 4. Girls play at 5 p.m. and boys at 7 p.m.
Contact reporter Sam Gordon at sgordon@reviewjournal.com. Follow @BySamGordon on Twitter.