Notes: Cimarron-Memorial forward gets attention of college recruiters
January 30, 2018 - 3:52 pm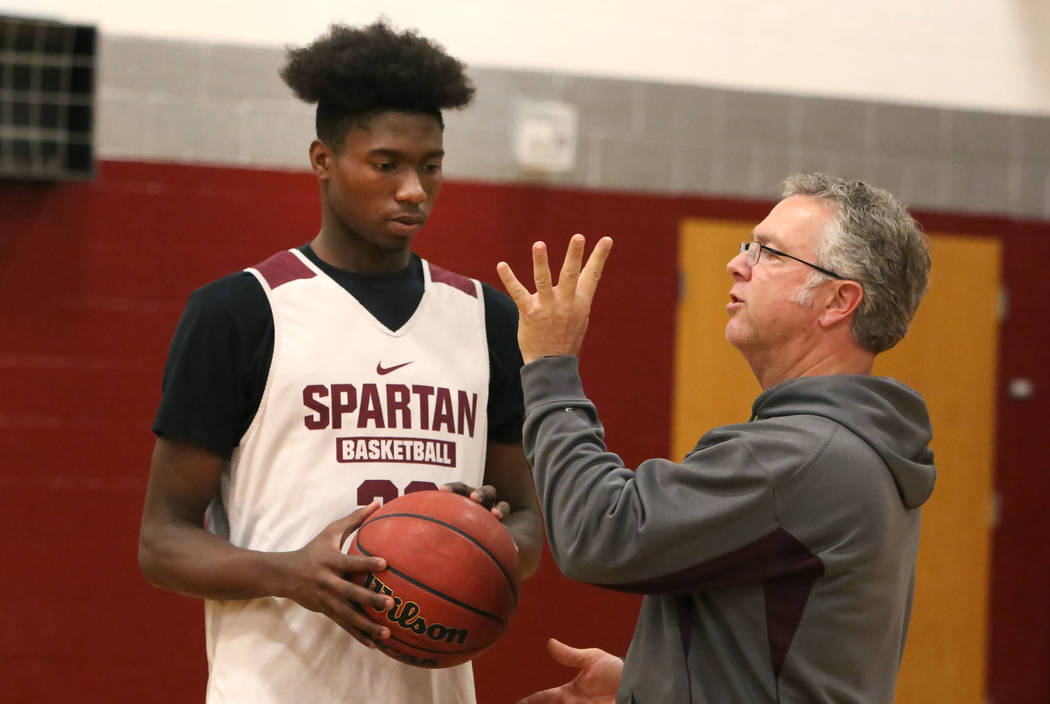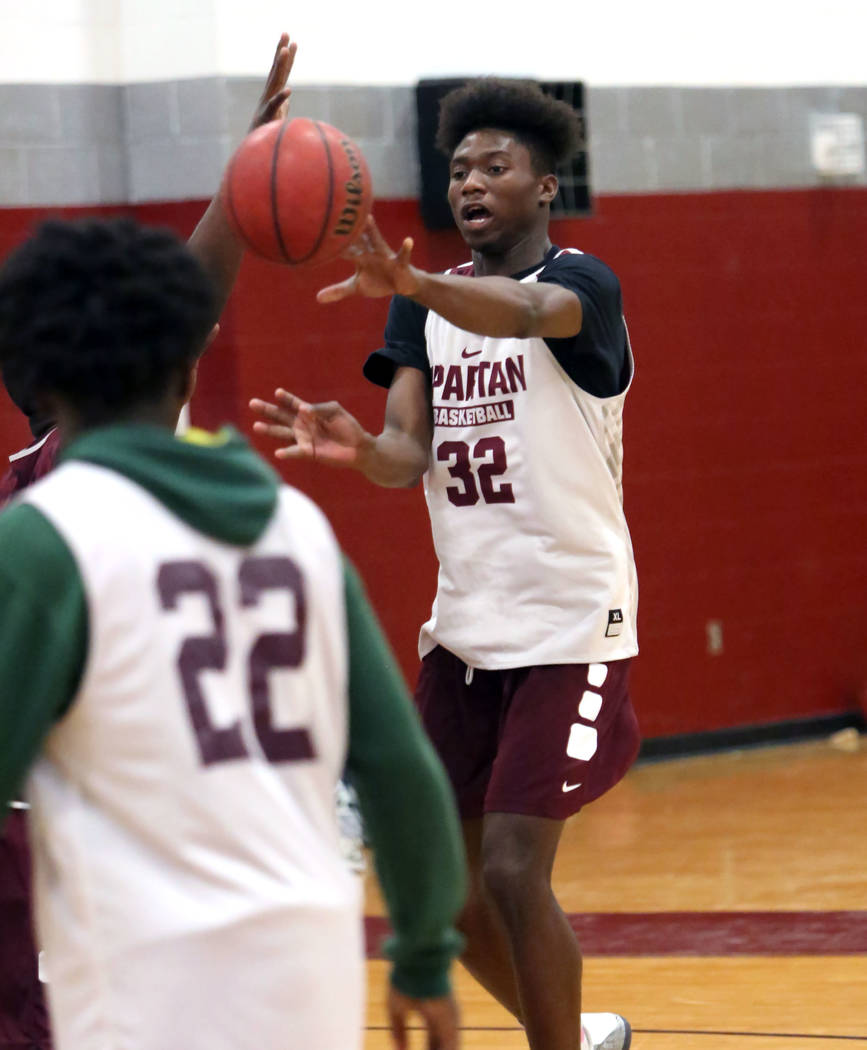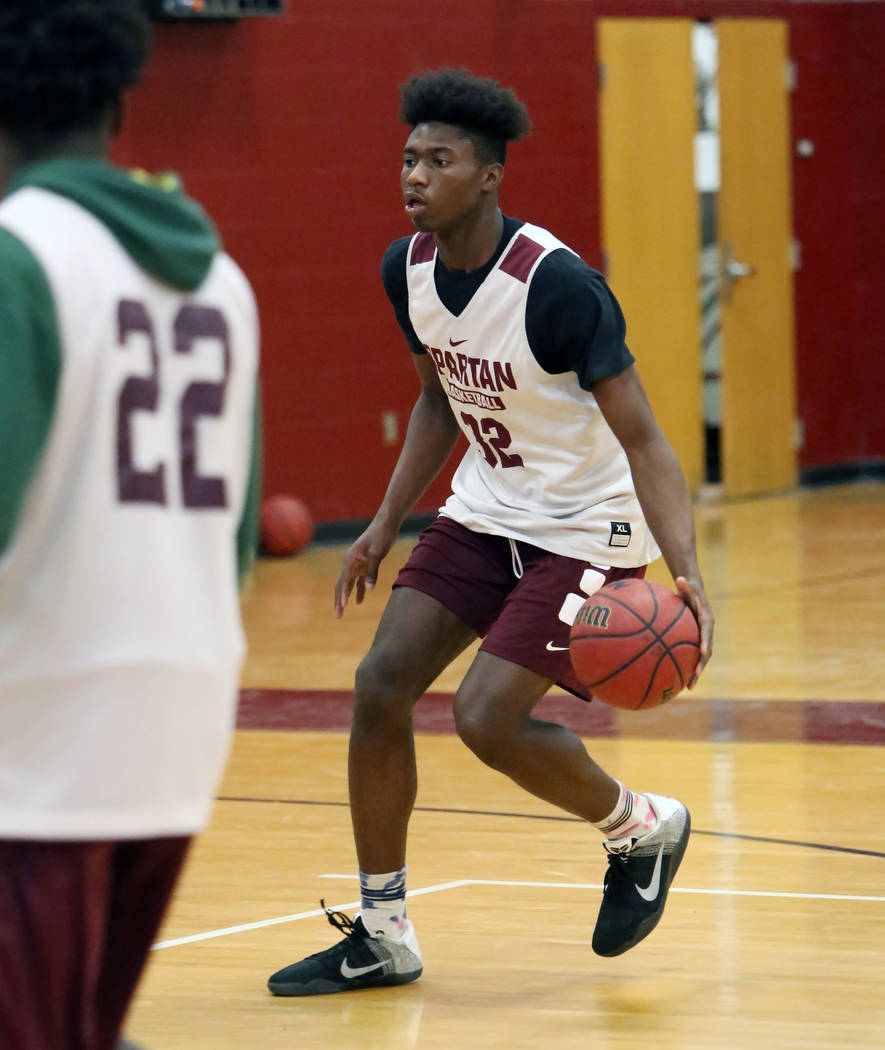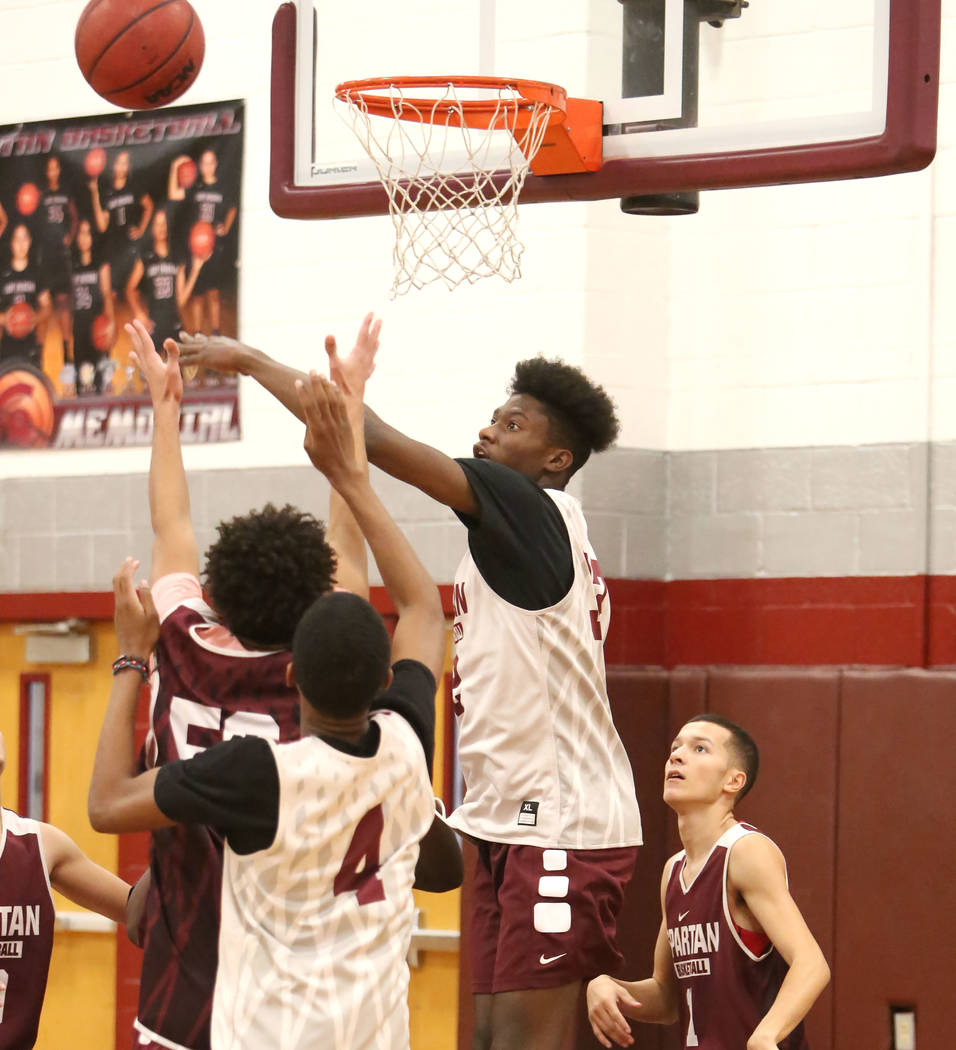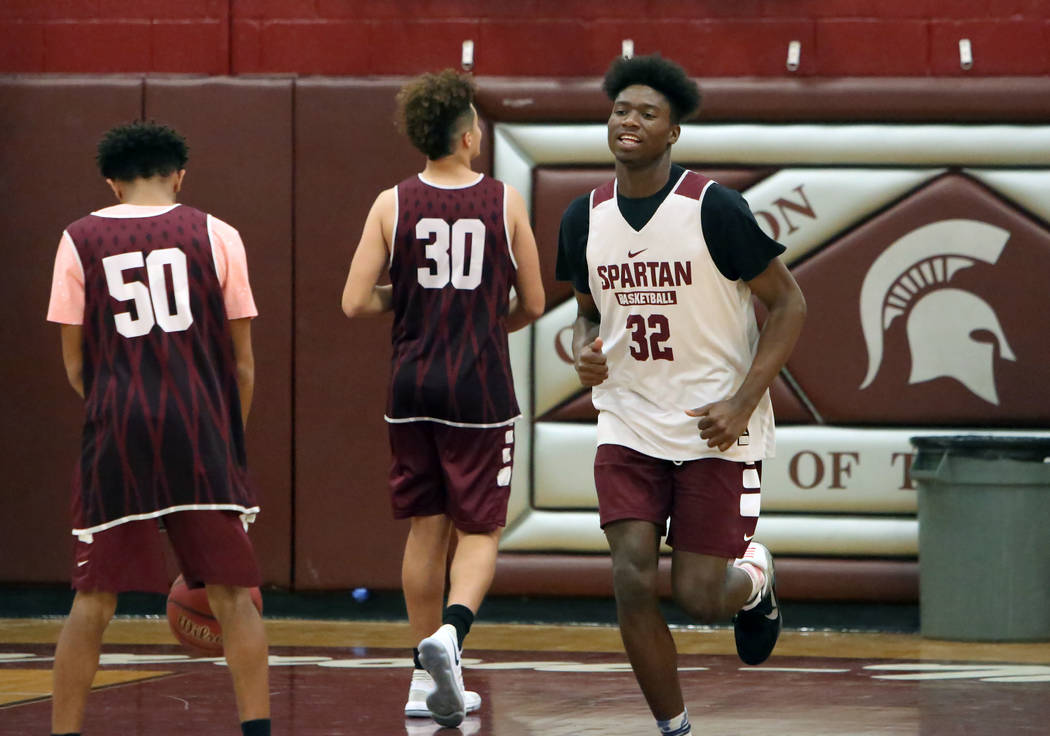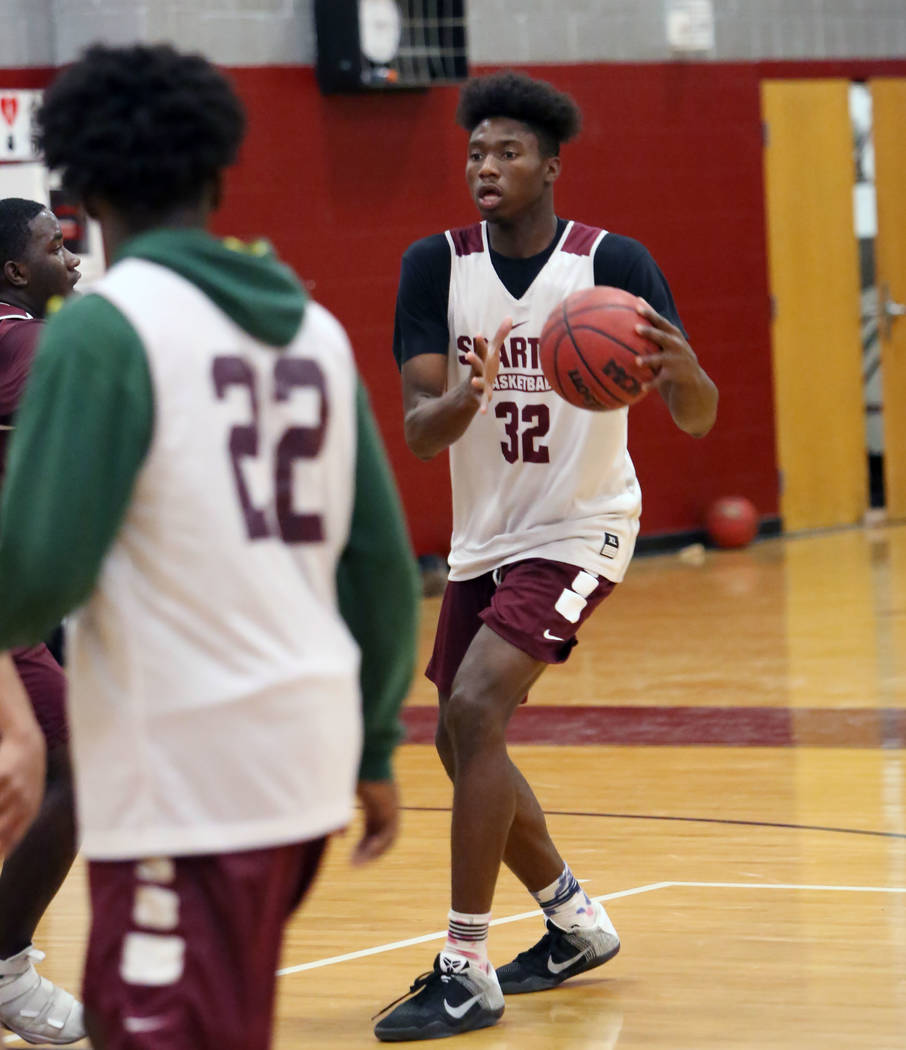 Cimarron-Memorial basketball player Brian Washington knew he would average a double-double in his senior season. He didn't know he would be the most destructive interior force in the Las Vegas Valley.
"I don't believe there's a kid in town that does what he does night-in and night-out," Spartans coach Daryl Branham said.
He might be right.
Washington is rim-running and rim-protecting his way to 16.3 points, 14.0 rebounds and 5.0 blocks per game for Cimarron while drawing interest from colleges near and far.
The 6-foot-5-inch forward has secured scholarship offers from Division II program Fresno Pacific (California) and junior college program Casper College (Wyoming), and multiple Division I schools are intrigued by his length, athleticism and motor.
"I think he is (a Division I player)," Branham said. "He's easily a Division I athlete … It just depends on the team and program."
Washington was born and raised in Oahu, Hawaii, where he played until relocating to Las Vegas before his junior season.
"There's more competition basketball-wise out here," he said. "There aren't many teams who can fly out (to Hawaii) to look at one person. Or three or four people. … The move was big (for me getting recruited now)."
Washington averaged 8.2 points, 8.9 rebounds and 2.7 blocks in a secondary role for the Spartans last season, and spent the summer refining his game while playing AAU basketball for California United.
He returned to Cimarron in the fall as the unprecedented alpha and has recorded a double-double in every game this season while leading the team to a 17-6 record.
"He's the best player in town," teammate Marcus Phillips said. "Nobody competes with him in games. Nobody is outboarding him, outdunking him or outblocking him."
Washington lacks prototypical size for a power forward. But he compensates for his perceived shortcomings with jaw-dropping athleticism, an insatiable competitive fervor and an uncanny feel for team defense — hence the gaudy rebounding and shot-blocking statistics.
North Dakota State is one of the Division I programs interested in Washington, who has sent game film to several schools and isn't in a rush to decide his future.
"(I'm) just being patient," he said. "Waiting."
Centennial wrestler hits milestone
Centennial senior Nico Antuna recorded his 200th career victory last Wednesday in the Bulldogs' 48-27 home win over Palo Verde.
Antuna, a 138-pounder, pinned his opponent with 19 seconds left in the second period. He won the individual Sunset Region title last year and is a three-time state qualifier.
Centennial girls still No. 8
Centennial's girls basketball team remained No. 8 in USA Today's Super 25 National Rankings. The Bulldogs (22-3) are undefeated against local competition and have won all their area games by at least 33 points.
Contact reporter Sam Gordon at sgordon@reviewjournal.com. Follow @BySamGordon on Twitter.