RECRUITING: Centennial's Davis nabs Division I scholarship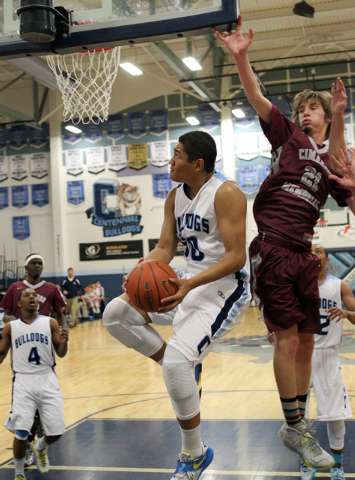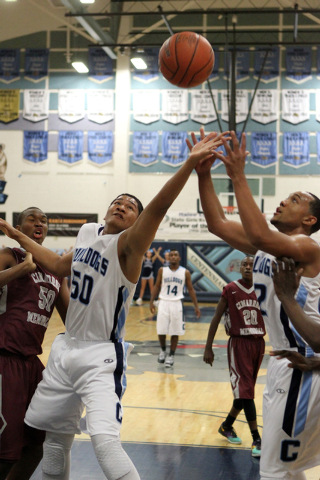 Eddie Davis was set on continuing his basketball career at the junior college level.
The 6-foot-7-inch Centennial graduate had always hoped to play Division I basketball, but the offers just weren't there following the high school season.
"At first I had a feeling that I could possibly get (a Division I scholarship)," Davis said. "But when the summer started I was just looking for the best junior college I could go to."
While playing for the Marcus Banks Hard 2 Guard AAU team this summer, Davis worked hard to polish his game and ended up averaging a double-double. One coach in particular took notice, and that's when Davis' college fate changed in an instant.
After his final AAU game in the Las Vegas Classic Saturday, Davis walked out to the Spring Valley High parking lot and was greeted by Southern Mississippi head coach Doc Sadler, who asked for his name and number. Shortly thereafter, Davis got an unexpected ring.
"He called me back 20 minutes after and offered," Davis said. "It was a big shock, really unexpected. It made me excited. I couldn't believe it at first. I teared up a little bit."
It didn't take much thinking as Davis officially signed with the Golden Eagles Tuesday night.
"I'm ready for it," he said. "I'm looking forward to the atmosphere. I'll have to make adjustments, but I think I'll fit right in. I just hope to be the best I can be, and to get my four-year degree."
As a senior, Davis averaged 11.9 points and 8.3 rebounds, while helping the Bulldogs to the Sunset Region championship game. His high school coach was thrilled with the news.
"I'm happy for him," Centennial coach Todd Allen said. "We told him the sky was the limit. I'm glad something came about. He worked hard and everything panned out. He's a really good kid. We had a good couple runs with him. I'm just proud, and all of the kids on the team are very happy for him too."
Allen praised his former player and said that Southern Mississippi is getting a versatile player.
"He's got that outside and inside kind of presence that they can work with," he said. "I think that's what drew him to Southern Miss is that pick-and-pop style. He stepped up for us in a few games this year. He's just got to continue to work hard and get stronger and quicker. He understands now that he'll have to do all of that."
Davis said he's up for the challenge of Division I basketball, and he looks forward to being in Mississippi in a couple of weeks. He left some encouraging words to players in his hometown.
"Every Vegas hooper just needs to keep working hard," he said. "Anything is possible. I worked hard and it happened."