Roundup: Brooks brothers lead Saints past The Meadows
February 10, 2018 - 8:14 pm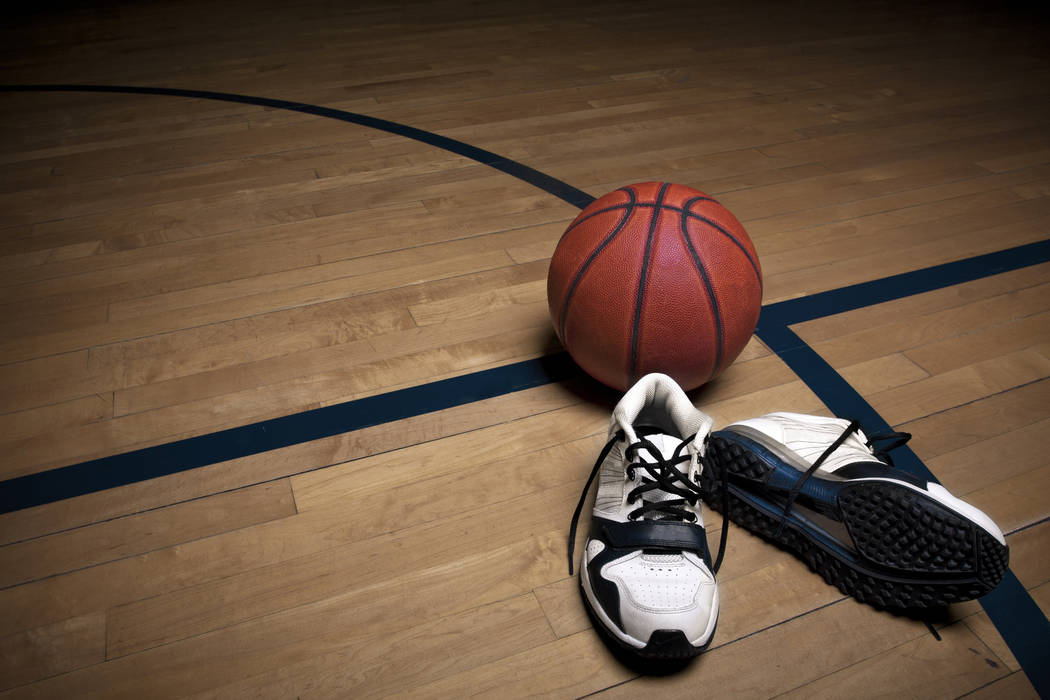 Tyrell Brooks had 23 points, and Terrence Brooks scored 21 to power Mountain View's boys basketball team to a 56-49 road victory over The Meadows on Saturday.
Mountain View outscored The Meadows 31-18 in the second half.
Obinna Ezeanolue led the Mustangs with 18 points, and teammate Joe Epstein scored 10.
Lincoln County 63, Laughlin 39 — At Panaca, Elijah Harr scored 13 points to help
the Lynx top the Cougars.
Landen Smith added 11 points, and Thomas Gloeckner grabbed 10 rebounds for Lincoln County.
Brandon Nelson paced Laughlin with 15 points. Josh Furr added 10 points for the Cougars, who trailed 16-2 after one quarter.
Pahranagat Valley 53, White Pine 39 — At Ely, Culen Highbe had 12 points to power the Panthers over
the Bobcats.
Asher Haworth added 10 pionts for Pahranagat Valley, which led 42-22 after three quarters.
Box scores:
Lincoln County 63, Laughlin 39
Mountain View 56, The Meadows 49
Pahranagat Valley 53, White Pine 39