Roundup: Late 3-pointer gives Montverde win over Findlay
January 27, 2018 - 9:04 pm
Updated January 27, 2018 - 10:59 pm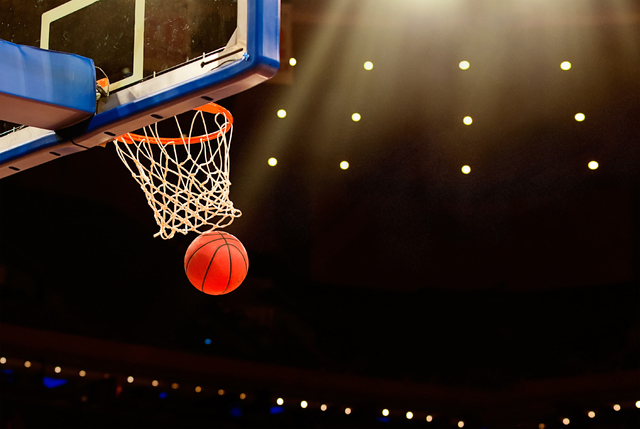 Michael Devoe's 3-pointer from the left corner with 2.5 seconds left in the game lifted Montverde Academy (Florida) to a 69-67 home win over Findlay Prep in championship game of the Montverde Invitational Tournament.
Devoe finished with 26 points for the Eagles (26-0), who are ranked No. 1 nationally by USA Today. R.J. Barrett added 23 points for Montverde.
Bol Bol paced the sixth-ranked Pilots (24-3) with 19 points. Reggie Chaney added 16 points, and Kyler Edwards scored 13 for Findlay Prep.
Durango 72, Maranatha (Calif.) 56 — At Norwalk, California, Niquel Blake had 24 points to lead the Trailblazers over the Minutemen.
Vernell Watts added 18 points, and LeAndre McIntyre scored 11 for Durango, which outscored Maranatha 21-7 in the third quarter to pull away.
Chris Austin had 25 points to lead the Minutemen.
Bishop O'Dowd (Calif.) 65, Clark 59 — At American Canyon, California, Naseem Gaskin had 25 points, six rebounds and two assists to lead the Dragons past the Chargers.
Gaskin's three-point play with 42 seconds left put O'Dowd up 59-57.
Antwon Jackson and James Bridges each had 14 points to lead Clark, and teammate Greg Foster scored 13.
Jackson added seven rebounds and three steals, and Bridges had five rebounds for the Chargers.
Pahranagat Valley 60, Moapa Valley 53 — At Alamo, Preston Higbee led three Panthers in double figures with 14 points as they topped the Pirates.
Brodey Maxwell added 13 points, and Culen Highbe scored 12 for Pahranagat Valley, which led 45-33 after three quarters.
Derek Reese and Trey Jones each had 15 points for Moapa Valley.
Lincoln County 56, The Meadows 47 — At Panaca, Alex Vincent had 14 points as the Lynx topped the Mustangs.
Elijah Harr added 10 points for Lincoln County, which outscored The Meadows 29-17 in the second half.
Allen Fridman led The Meadows with 19 points.
Box scores:
Bishop O'Dowd (Calif.) 65, Clark 59
Durango 72, Maranatha (Calif.) 56
Lincoln County 56, The Meadows 47
Montverde Academy (Fla.) 69, Findlay Prep 67
Pahranagat Valley 60, Moapa Valley 53