Roundup: Moapa Valley tops Virgin Valley in double overtime
February 8, 2019 - 10:09 pm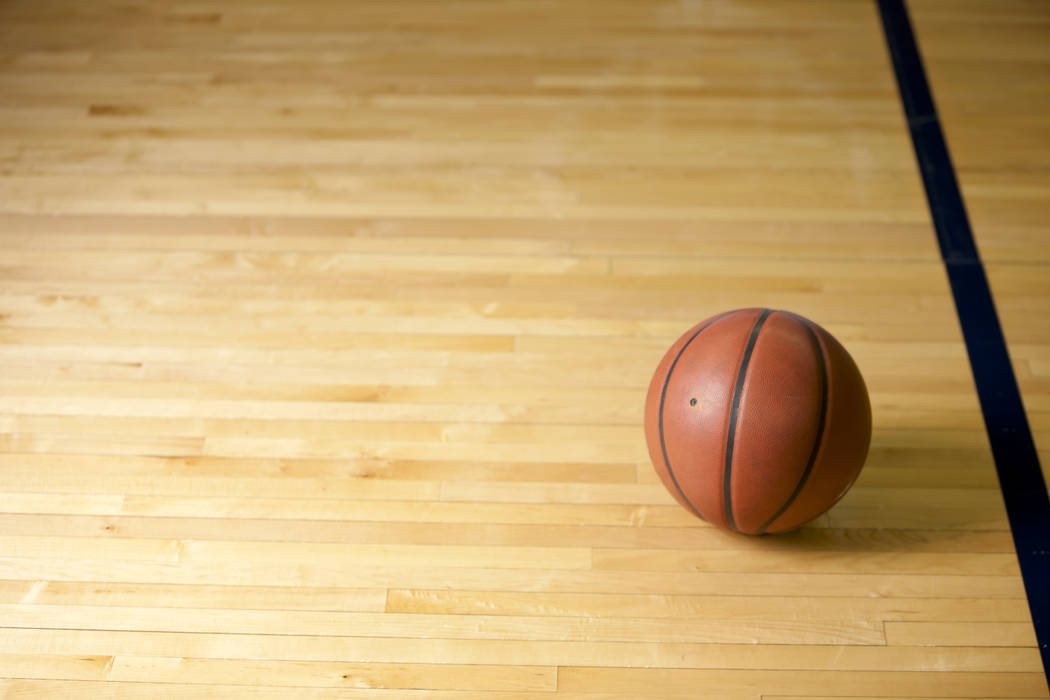 Jessup Lake had 22 points Friday to lead Moapa Valley's boys basketball team to a 69-61 double-overtime win over host Virgin Valley.
Cameron Reese scored 15 points, Lucas Walker scored 12, and Derek Reese added 11 points for the Pirates, who outscored the Bulldogs 13-5 in the second overtime.
Will Barnum scored 16 points to lead the Bulldogs. Daxon Toone scored 12 points, and Koden Tietjen added 11 points for Virgin Valley.
Spring Valley 79, Cimarron-Memorial 74 — At Spring Valley, Jahlani Blair had 25 points, 14 rebounds and seven assists to lead the Grizzlies past the Spartans.
Chazmon Penro added 25 points and seven rebounds, A'mari James had 13 points and five assists, and Frank Bartley scored 10 points for Spring Valley, which won its 15th game. It's the most wins for the Grizzlies since the 2009-10 season.
Brian Lang had 26 points and six assists to lead Cimarron, and teammate Noah Do scored 16 points.
Shadow Ridge 69, Palo Verde 65 — At Palo Verde, Garin MacFarlane scored 18 points to help the Mustangs edge the Panthers.
Erin Chamble added 17 points for Shadow Ridge.
Milez Johnson and Kade Madsen each had 20 points, and Harlan Nichols scored 10 for Palo Verde.
Bishop Gorman 81, Durango 45 — At Durango, Noah Taitz scored 19 points to lead the Gaels in a rout of the Trailblazers.
Isaiah Cottrell scored 16 points, and Max Allen added 13 points for Gorman, which led 25-11 at the end of the first quarter.
Keshon Gilbert scored 14 points to lead the Trailblazers.
Kendrick Gilbert scored 12 points, and Anthony Hunter added 11 points for Durango.
Lincoln County 62, Mountain View 21 — At Panaca, Kobe Kelley scored 10 of his 16 points in the first quarter as the Lynx raced by the Saints.
Noah Smith added 13 points, and Mathew Hafen scored 12 for Lincoln County, which led 29-3 after one quarter. Cody Zile had 11 points for the Lynx.
Rason McLennan led Lincoln County with seven points.
Word of Life 71, Indian Springs 63 — At Indian Springs, Isaac Lopez scored 21 points to lead the Eagles past the Thunderbirds.
Sean Sullivan scored 13 points, Tyler Jiles and Bryce Ethridge each scored 12 points, and Jaiden Stuckey added 11 points for Word of Life, which outscored the Thunderbirds 25-15 in the third quarter.
Taylor Hickman scored 18 points to lead Indian Springs.
Casey Soliwada scored 15 points, Neko Valdez scored 14 points, and Isaiah Jones added 11 points for the Thunderbirds.
Pahranagat Valley 58, GV Christian 34 — At Alamo, Stockton Maxwell scored 26 points to lead the Panthers by the Guardians.
Jamison Miller added 10 points for the Panthers, who led 29-14 at the half.
Collin Killoran had nine points for GV Christian.
Spring Mountain 67, Founders Academy 40 — At Founders Academy, the Golden Eagles used a 27-11 third-quarter burst to pull away from the Centurions.