Roundup: Noah Do's 3-pointer gives Cimarron win over Bonanza
December 5, 2018 - 9:15 pm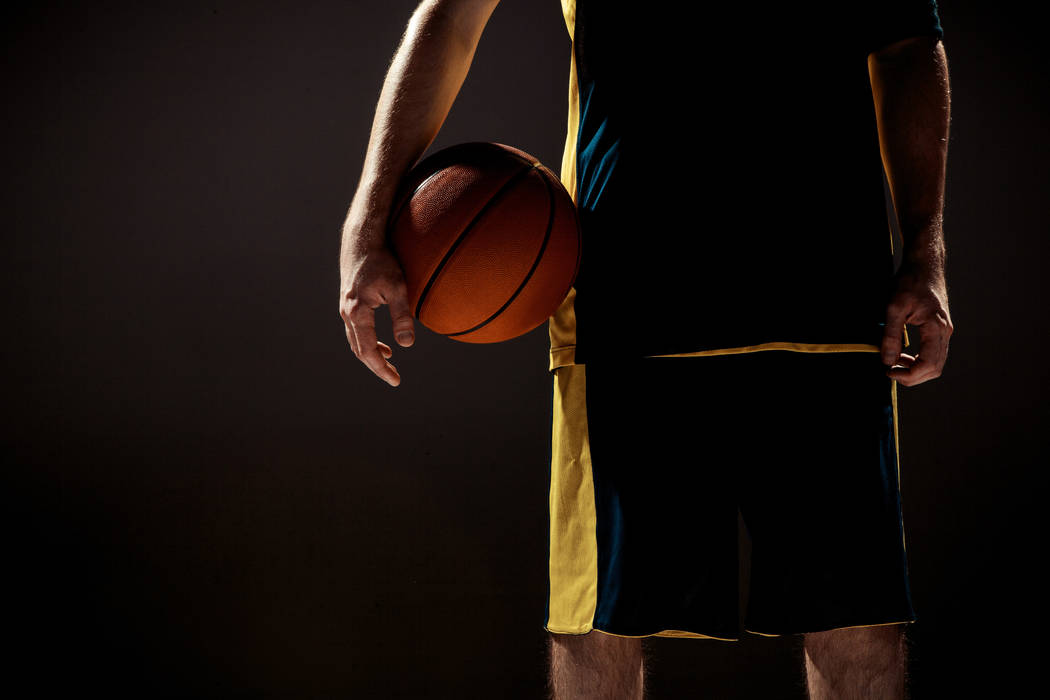 Noah Do hit a 3-pointer from the corner with three seconds remaining to give Cimarron-Memorial a 57-55 home victory over Bonanza in boys basketball on Wednesday.
Do finished with 20 points, and Brian Lang had 27 points and five assists fro the Spartans.
Kendell Burrell led the Bengals with 18 points. Kadin Warner and Ian White each added 11 points for Bonanza, which led 35-27 at the half.
Western 47, Rancho 46 — At Rancho, James Wade scored 10 points, including two clutch free throws in the final minute as the Warriors nipped the Rams.
Trayvon ALbert and Zyann Carranza-Ibarra each added eight points for Western, which led 39-30 after three quarters.
James Brown scored 14 points, and Ta'Quaw Dillon-Hodges had 12 points to pace Rancho.
Arbor View 69, Palo Verde 61 — At Arbor View, Donovan Yap had 18 points and seven assists to lead the Aggies by the Panthers.
Favor Chukwukelu hit four 3-pointers and scored a game-high 21 points for Arbor View, and teammate Larry Holmes had 16 points.
Jason Condron paced Palo Verde with 18 points. Connor Peterson added 11 points for the Panthers.
Tech 49, Sky Pointe 44 — At Tech, Zail Lewis had a steal and layup with 27 seconds left to help the Roadrunners stave off the Eagles.
Lewis finished with seven points. Luis Avila led Tech with 13 points.
Zackary Barfield scored 13 points to lead Sky Pointe, which let an 11-point first quarter lead crumble.
Innovations International 46, Valley 43 — At Valley, Jeremiah Cottrell had 19 points as the Ambassadors held off the Vikings.
Eugene Stewart added 12 points for Innovations International, which outscored Valley 17-8 in the fourth quarter.
Christian Franklin led Valley with 10 points.
Faith Lutheran 61, Shadow Ridge 52 — At Shadow Ridge, D.J. Heckard scored 23 points to lead the Crusaders past the Mustangs.
Donavan Jackson added 15 points, and Brevin Walter scored 12 for Faith Lutheran, which went 21-for-29 fro the free-throw line.
Garin MacFarlane paced Shadow Ridge with 15 points. Jacob Schilder added 11 points, and Quinshon McGee scored 10 for the Mustangs.
Desert Pines 80, Basic 58 — At Desert Pines, Dayshawn Wiley led four players in double figures with 18 points as the Jaguars rolled past the Wolves.
Cimarron Conriquez and Milos Uzan each had 14 points, and Tavion Lucas supplied 11 points for Desert Pines.
Joseph Ramirez tallied a game-high 24 points for Basic, and teammate Kewaun Dawson scored 10.
Laughlin 42, Indian Springs 39 — At Laughlin, the Cougars jumped out to a 15-10 first-quarter lead and held off the Thunderbirds.