Roundup: Strong fourth quarter sends Longhorns by Centennial
January 29, 2018 - 8:10 pm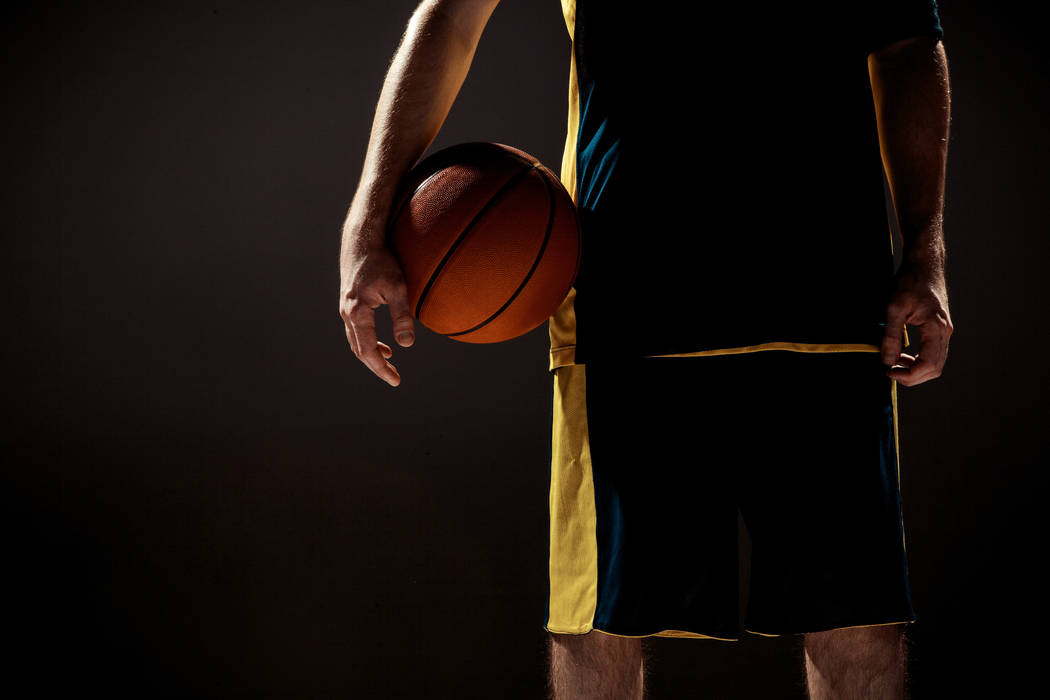 Cristian Pitts scored 11 points in the fourth quarter to lead Legacy's boys basketball team to a 52-48 road win over Centennial on Monday.
D'Eric Marlowe had 17 points for the Longhorns who outscored the Bulldogs 18-9 in the fourth quarter. Pitts finished with 13 points.
Centennial's Teon Taylor led all scorers with 24 points, and Ishon Hardin scored 10 for the Bulldogs.
Cimarron-Memorial 88, Silverado 72 — At Cimarron-Memorial, Brian Washington had 14 points and 22 rebounds to lead the Spartans to victory over the Skyhawks.
Cimarron's George Tribble had 15 points, and Karion Harrell, Brian Lang, and Ricky Singleton each scored 13 points for the Spartans.
Silverado's Martell Williams led all scorers with 20 points. Caden Farley scored 16 points, Trevon Martin scored 13 points, and Leandrew Menefee and Dajon Keeling each scored 10 for the Skyhawks.
Mojave 77, Rancho 69 — At Rancho, Tyrice Pender scored 25 points as the Rattlers beat the Rams.
John Harper added 15 points, and Noah Sherrard scored 14 for Mojave, which outscored Rancho 32-27 in the fourth quarter.
Jahleel Stevens led the Rams with 25 points. James Brown added 20 points, and Frank DeGourville scored 10 for Rancho.
Liberty 82, Spring Valley 56 — At Spring Valley, Cameron Burist led the Patriots with 19 points as they rolled past the Grizzlies.
Julian Strawther scored 16 points, Terrance Marigney had 15 points, and Jordan Holt added 14 points for Liberty.
Keelan Wickersham led Spring Valley with 19 points, and teammate Jahlani Blair had 10 points and 10 rebounds.
Boulder City 61, Pahrump Valley 45 — At Boulder City, Carson Balistere led the Eagles with 15 points as they defeated the Trojans.
Pahrump's Devondre Dodds had 15 points, Antonio Fortin scored 12 points, and Sonny Bardosy added 10 points.
Box scores:
Boulder City 61, Pahrump Valley 45
Cimarron-Memorial 88, Silverado 72