Arbor View demolishes rival Centennial
September 28, 2017 - 11:57 pm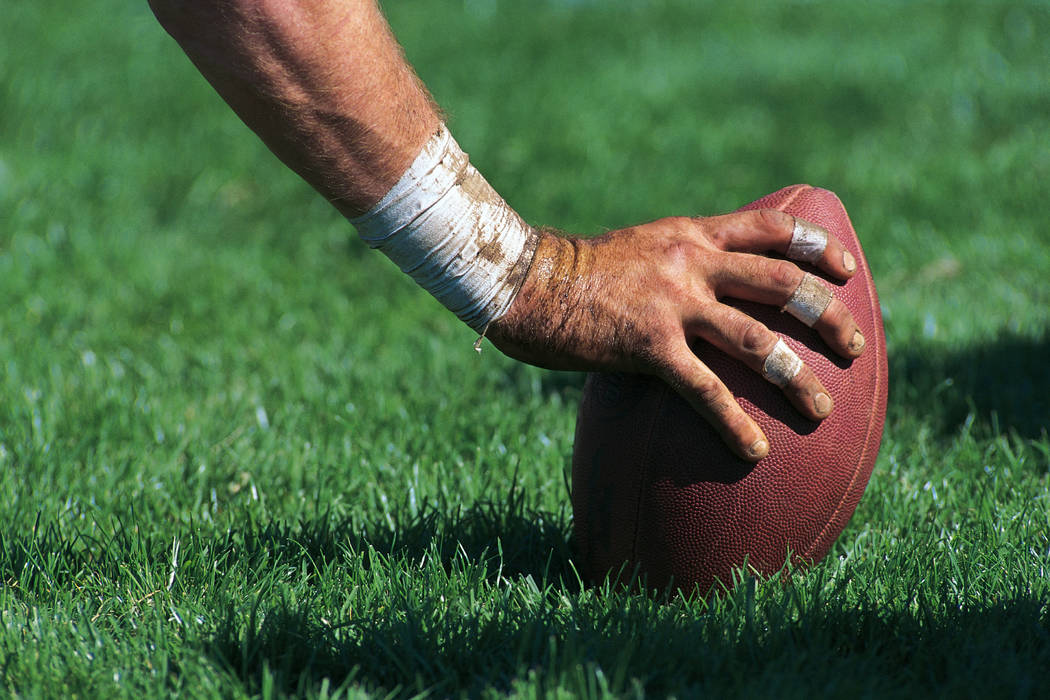 Records never matter when Arbor View and Centennial get together on a football field.
"This is one of those games where this is Arbor View versus Centennial — it's a rival game," Arbor View coach Dan Barnson said. "And in a rival game the kids are always going to show up because this is the one that matters to a lot of the kids."
The Aggies (5-0, 3-0 Northwest) showed up, went to work in the first half and rolled to a 44-7 home rout over the Bulldogs (0-5, 0-3).
"It's preparation," Barnson said. "It was a short week, and sometimes a short week is a good thing because the kids really have to focus in. Once they get it, they don't have time to let their mind wander."
After forcing a quick three-and-out Arbor View quarterback Logan Bollinger hit Deago Stubbs down the middle for a 67-yard touchdown and the Aggies never looked back.
Ahead 10-0, Jaquari Hannie raced 59 yards about midway through the second quarter. Then after stopping the Bulldogs inside the red zone, Bollinger found sparsely used wideout Greg Welchman on the final play of the half for a 42-yard touchdown reception.
Bollinger completed just 5 of 9 pass attempts for 228 yards and three touchdowns. Hannie rushed 16 times for 152 yards and a score, while Stubbs had 117 yards rushing with one touchdown to go along with his touchdown reception.
Kyle Graham led the Aggies' receiving attack with three receptions for 119 yards, including an 80-yard touchdown completion that set a new school record for the longest pass completion for a score. Meanwhile, little known Welchman, who Barnson said has been with the program since playing with the Junior Aggies in fourth grade, had two scoring receptions for 87 yards.
"It took me a couple years, but I finally realized I should take football serious," Welchman said. "Tonight, the quarterbacks gave me the chances and I took them."
Arbor View limited Centennial to 134 yards — 38 on the ground and 96 through the air. The Bulldogs got their lone score when Jonah La'ulu scooped up a fumble and raced 78 yards for a touchdown in the fourth quarter.
"The front line played great, and pressured (Centennial quarterback Vlad Plotnikov)," Barnson said, "and when a kid can't sit back there and keep his composure and he has to take off, that means the receivers had to adjust routes and everything kind of goes from there. So it starts with our D-line."
Plotnikov was 6 of 17 for 96 yards.
"Last week there were a lot of missed tackles in the middle, but we definitely worked on it in practice and we definitely got better at it," defensive lineman JJ Tuinei said. "We barely missed any tackles today … I'm very proud of my team, it was great."
Box score: