Keikiokalani Misipeka runs wild as Silverado tops visiting Coronado
October 28, 2016 - 12:43 am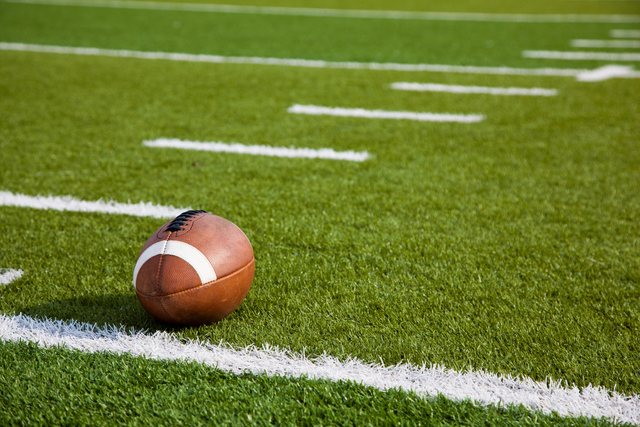 Coming off last week's humbling defeat to nationally-ranked Liberty, Silverado was aiming to re-establish its identity in its regular-season finale against visiting Coronado on Thursday.
And like the rest of the season, the Skyhawks' modus operandi centered on handing the ball off to senior running back Keikiokalani Misipeka.
And Misipeka delivered.
Misipeka rushed 21 times for 310 yards and three touchdowns as Silverado ran over Coronado en route to a 41-13 victory.
Silverado (7-2, 3-2 Southeast), which finished the regular season as the No. 3 seed in the Southeast, will open the Sunrise League playoffs next Friday at Las Vegas High.
While Misipeka said he had never rushed for over 300 yards in a game before, he was not surprised the team had success running the ball against Coronado.
"I expected it," Misipeka said. "Knowing we were trying to recover from a big loss last week. Our game plan was to show we were a different team than that. And to show that we are able to bounce back.
"Coach (Randall Cunningham) came out and told the O-line and the receivers this week 'Just do your assignments and block,' and that's exactly what they did."
Mikipeka said a visit from his father, who was in town from Garden City, Kansas this week, also helped with his success Thursday.
"He went over film with me. He was showing me defense and how to hit the weak spots," Mikipeka said. "And that's what I tried to do. Attack it."
Misipeka attacked Coronado, resulting in three straight TD runs that helped the Skyhawks take control of the game.
With the game tied 7-7 and his team facing a fourth-and-10 at the Cougar 32, Misipeka ran right and weaved his way to the end zone to give Silverado a 14-7 lead with 10:32 left in the second quarter.
Then on the second play of the Skyhawks' next possession, Misipeka blasted through the middle of the line and rumbled 78 yards for a score to increase the lead to 20-7.
And on Silverado's first drive of the third quarter — an 11-play, 95-yard march — Misipeka powered the way, rushing seven times for 75 yards, including the drive-capping 10-yard TD run to extend the lead to 27-7.
C.J. Liana and Michael Guzman also rushed for touchdowns in the game for Silverado.
On defense, Silverado was in a bend-but-don't break mode against Coronado, as the Cougars did find limited success moving the ball. Cole Grismanauskas had touchdown receptions of 35 and 25 yards for Coronado (2-7, 0-5).
But for most of the contest, the Skyhawks' defense stiffened when it needed to, stopping two Coronando drives on downs and coming up with three interceptions.
"Our key was to shut down their passing game," said defensive back Thaddeus Wiley, who led Silverado with seven tackles and an interception. "We felt like we could shut down their running game with our linebackers, but I believe our corners did a good job of staying with their wide receivers.
"Our defense is the key. Defense is what can make (us) a championship team, and we have to set the tone."
Now heading to the playoffs, Misipeka said the Skyhawks have to continue the momentum from Thursday into their battle with Las Vegas.
"I'm not going to lie. They are a good team. They will be a hard team to play," Misipeka said. "Our game plan is just to keep the same mind set, starting off strong and finishing strong."
Box score: