Marcus Turner, Needles roll past Lake Mead
September 14, 2018 - 11:28 pm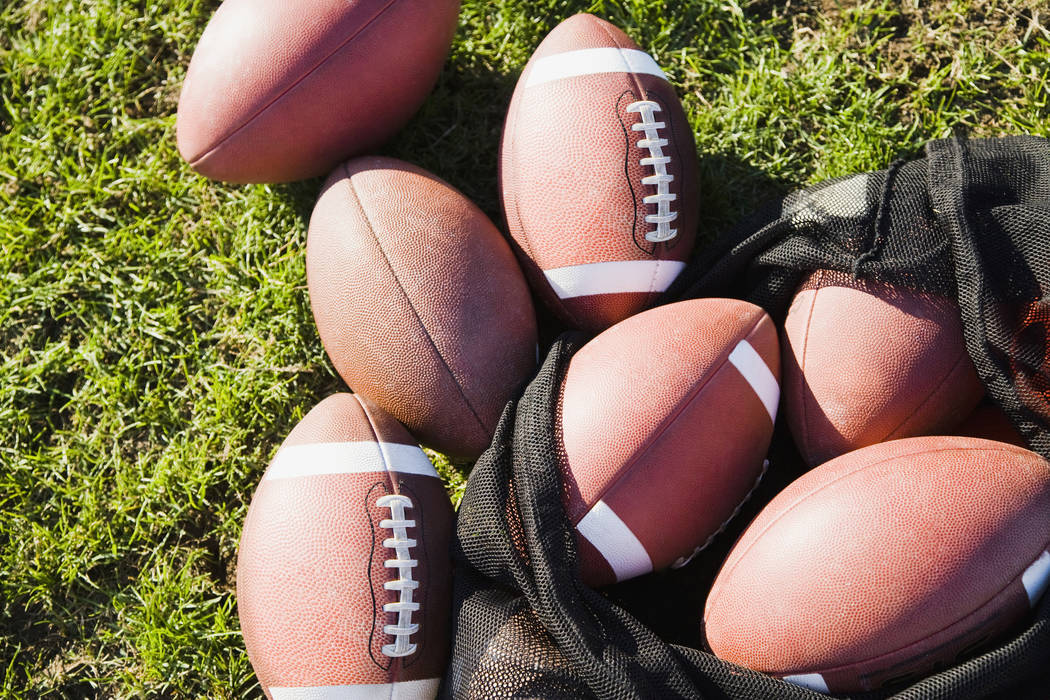 Marcus Turner ran for 107 yards and three touchdowns as Needles rolled to a 58-0 road win over Lake Mead on Friday.
Needles limited Lake Mead to just yards of offense and intercepted three passes, returning two of them for scores.
Turner got the Mustangs (3-1, 1-0 Southern League) going on the team's first play from scrimmage, breaking a 20-yard touchdown run before the game was 30 seconds old. By the end of the quarter he had already accumulated 99 yards on just six carries.
Needles triggered the running clock in the first quarter with a flurry of three touchdowns in a span of 20 seconds. After a Tyler White touchdown run, the Mustangs recovered a muffed kickoff on the Lake Mead 15. Dawson Yeager hit John Perez with a TD pass on the next play, and Dillon Horn brought an interception back 22 yards for another touchdown on the Eagles' next play from scrimmage.
Damon Lewis had two interceptions for the Mustangs.
Lake Mead's big play was a 23-yard pass from Joseph Johnson to Isaiah Lardomita in the fourth quarter that put the Eagles (0-2, 0-1) on the doorstep on the end zone before Lewis' second interception ended the threat.
Box score: