NIAA announces punishment for Desert Oasis-Durango game
Updated October 15, 2019 - 6:09 pm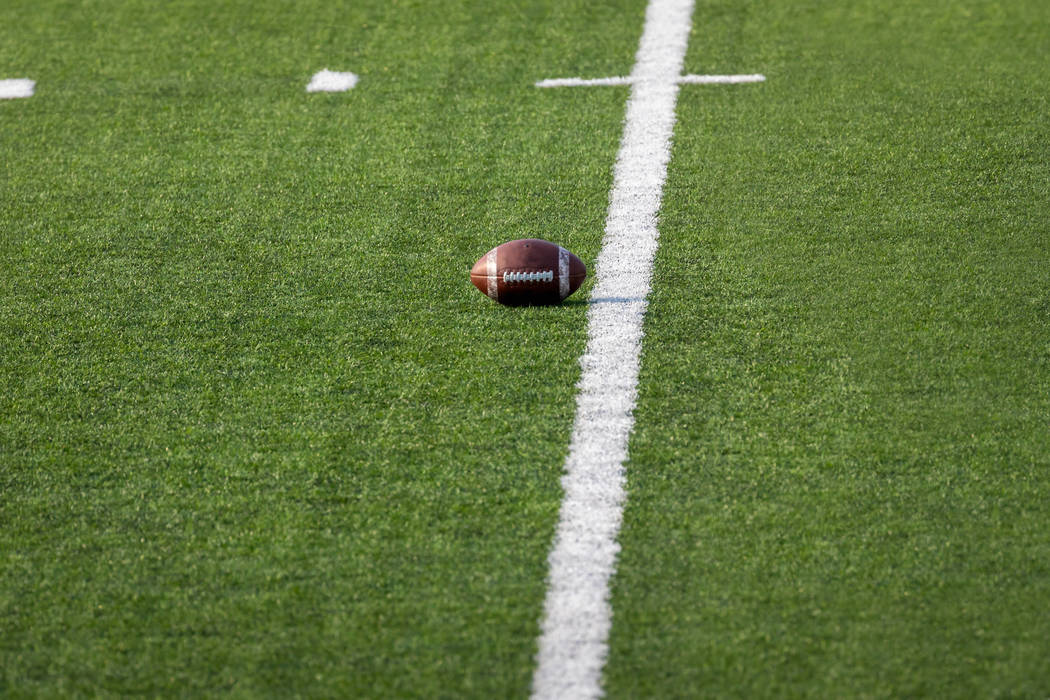 The Desert Oasis-Durango game that ended after an altercation Friday night will be a double forfeit, the NIAA ruled Tuesday.
Both teams will have players suspended for their games this week, but the teams will be allowed to play, NIAA assistant director Jay Beesemyer said Tuesday. Durango will travel to meet Bishop Gorman, while Desert Oasis will host Spring Valley for homecoming in Southwest League contests.
An official announcement from the NIAA is expected Wednesday morning.
The incident began with the scored tied at 7 early in the second quarter, when a Desert Oasis player took exception to how he was tackled on a kickoff return near the Durango sideline. According to a person who has seen film of the incident but is not authorized to comment publicly, the return man and the tackler threw punches and others began pushing and shoving around them. But that same person, who is familiar with officiating and the NIAA's decision-making process, said the coaches handled the situation quickly and kept it from escalating.
Compared to other incidents that resulted in double forfeitures, it was a relatively mild infraction of the rules. But because both teams had players leave the bench, it was deemed a "bench-clearing brawl" and was subject to an automatic forfeiture under NIAA rules.
"I respect the decision of the NIAA and support the referees in their vigilance in ensuring the safety of athletes from both schools," Desert Oasis principal Dr. Jennifer Boeddecker said Tuesday in a text message.
With the forfeits, Durango falls to 3-5, 2-2, while Desert Oasis is 4-3, 1-2.
This is the fourth time in the past three seasons a football game has been ruled a double forfeiture because of a bench-clearing brawl.
In previous incidents, a fight broke out after the 2017 Basic-Canyon Springs game that Clark County School District police broke up with pepper spray. After fights at the 2018 Basic-Clark and Liberty-Desert Pines games, each team was forced to forfeit its next game as well. Basic forfeited its next two games after the Clark game because it was deemed a repeat offender.
More preps: Follow at reviewjournal.com/nevadapreps and @NevadaPreps on Twitter.
Contact Jason Orts at jorts@reviewjournal.com or 702-387-2936. Follow @SportsWithOrts on Twitter.