Sagan Gronauer returns, leads Faith Lutheran over Legacy
September 28, 2017 - 11:48 pm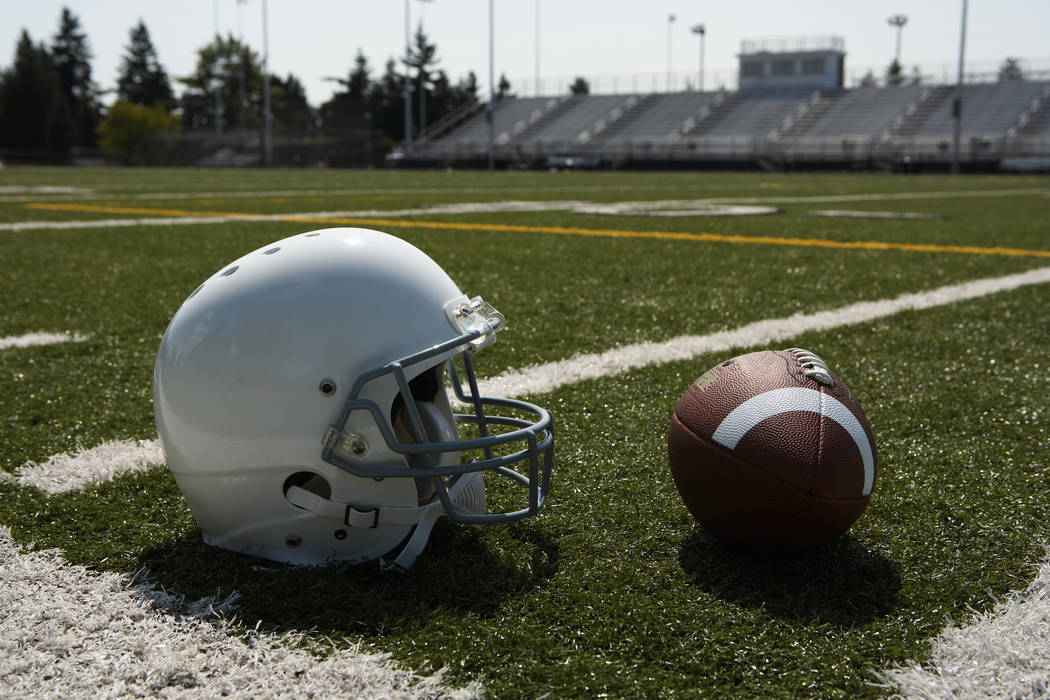 Faith Lutheran quarterback Sagan Gronauer passed for 327 yards and two touchdowns to lead the Crusasders to a 20-13 road win over Legacy on Thursday.
Gronauer, who was sidelined with a foot injury in last week's comeback win over Palo Verde, completed 19 of 33 passes.
One of Gronauer's targets was Josh Hong, who scrambled after for a 73-yard TD pass, and Faith Lutheran (2-3, 2-2 Northwest League) followed it with a 2-point conversation by Nate Meredith to give Faith Lutheran an 8-7 lead.
Hong not only drew first blood for the Crusaders offense, he also stopped the bleeding late the fourth quarter for the defense, picking off a trick-play pass on fourth-and-11 with a minute to play to end a Longhorns threat.
Aubrey Washington led a couple of big drives for Legacy (4-2, 2-1), rushing for 136 yards on and a touchdown on 18 carries. Legacy's other touchdown came on a 16-yard run by Jerry Martin.
Faith Lutheran kicker Garrett Greene hit field goals of 30 and 29 yards, Dalton Kincaid had four receptions for 92 yards and one TD, and Peyton Thornton had a game-high six receptions for 104 yards.
Box score: