The Meadows earns eight-man win over GV Christian
August 31, 2018 - 11:41 pm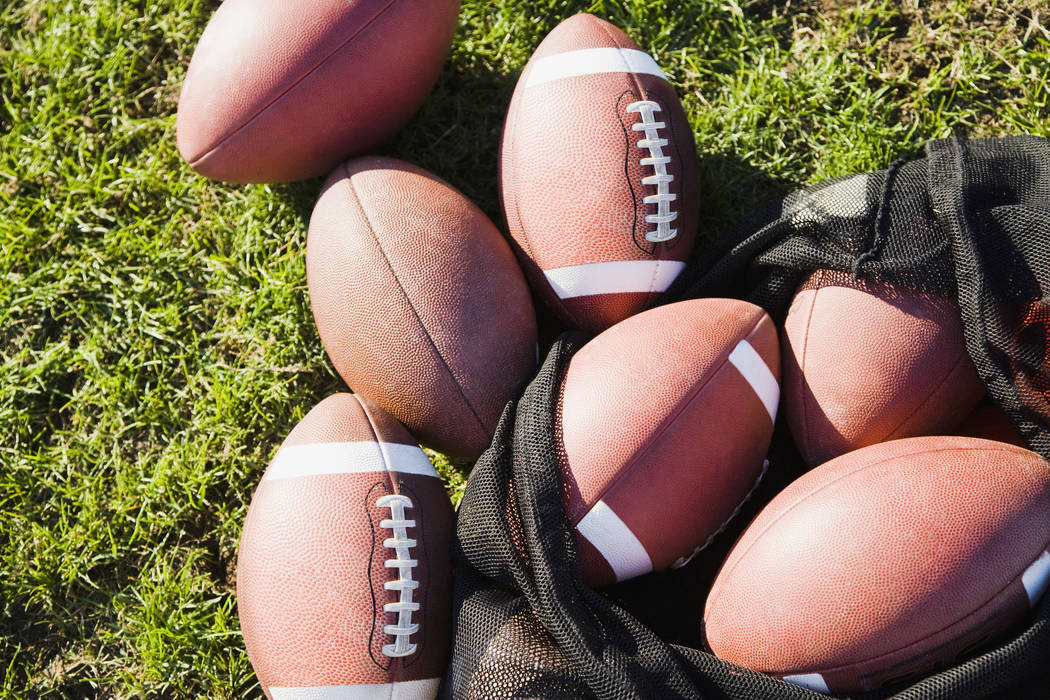 The Meadows coach Jack Concannon said Friday's game, the school's first eight-man football home game since 1995, meant a lot, if nothing else, as proof of concept.
"There's nothing like winning at home, in front of your own fans, in front of a big show," Concannon said. "It shows we're playing real football. One of the things we heard when we made the move down to eight-man because of our numbers is 'Is that real football?' Well, it's still real football. We tackle, we run, we pass, we throw, we catch the ball. So it's incredibly important as we move forward."
The Mustangs (1-1) scored in nearly every fashion, scoring touchdowns on a kick return, a blocked punt, through the air and on the ground en route to a 42-28 home win over GV Christian.
Peter Hoskins led the way with 95 yards on the ground, to go with a 60-yard kick return for a score that helped push a one-score game back into comfortable territory after GV Christian had cut a 20 point lead to just six after halftime.
Trey Covell had a pair of touchdown runs for the Mustangs, including a 24-yard run to open the scoring.
Blake Collier then returned a blocked punt a yard for a score and the Mustangs were up 12-0 with 7:16 to go in the first quarter.
The Guardians (0-2) got on the board with a 30-yard scoring pass from Collin Killoran to Clayton Suiter, but Michael Corrigan helped the Mustangs push the lead to 28-8 with a 1-yard quarterback sneak and an 11-yard scoring pass to Matthew Aaron.
Talon Smith caught a 32-yard TD pass from Killoran and had a 1-yard scoring run, and Suiter added a 45-yard TD catch from Killoran for GV Christian.
Concannon said he hopes the win, and the group of players he has, can be the start of something bright again for the former state champions.
"This is a small group, but it's a great group, and I hope it's the nucleus that springs us into a great football future, which we've had here."
Box score:
The Meadows 42, GV Christian 28