Sophomore Noah MacFawn drives Foothill boys golf team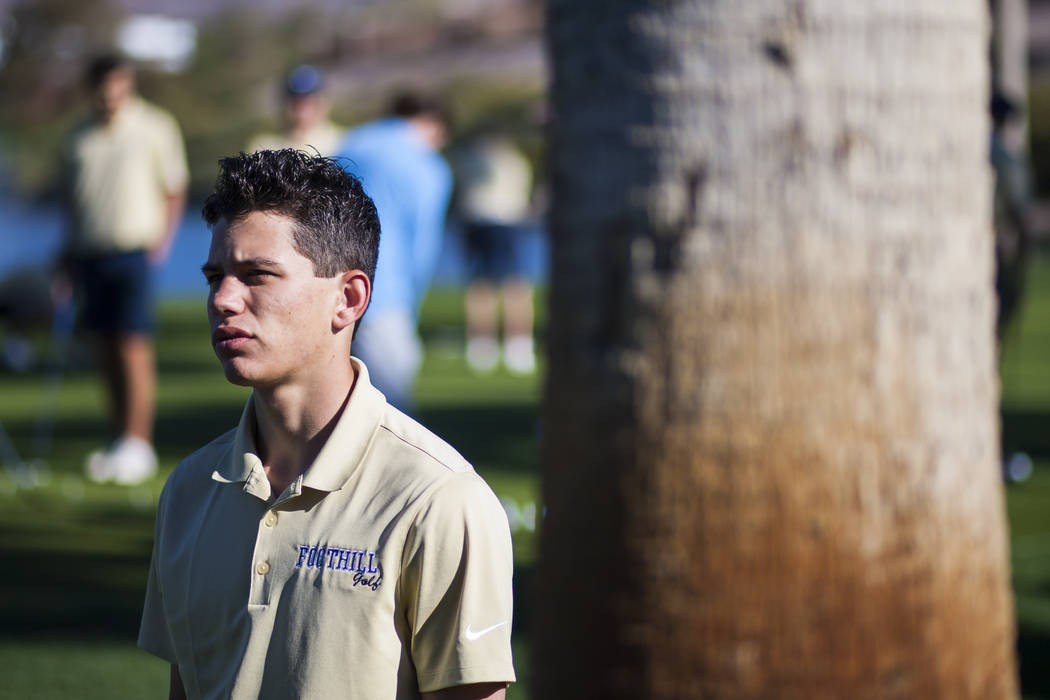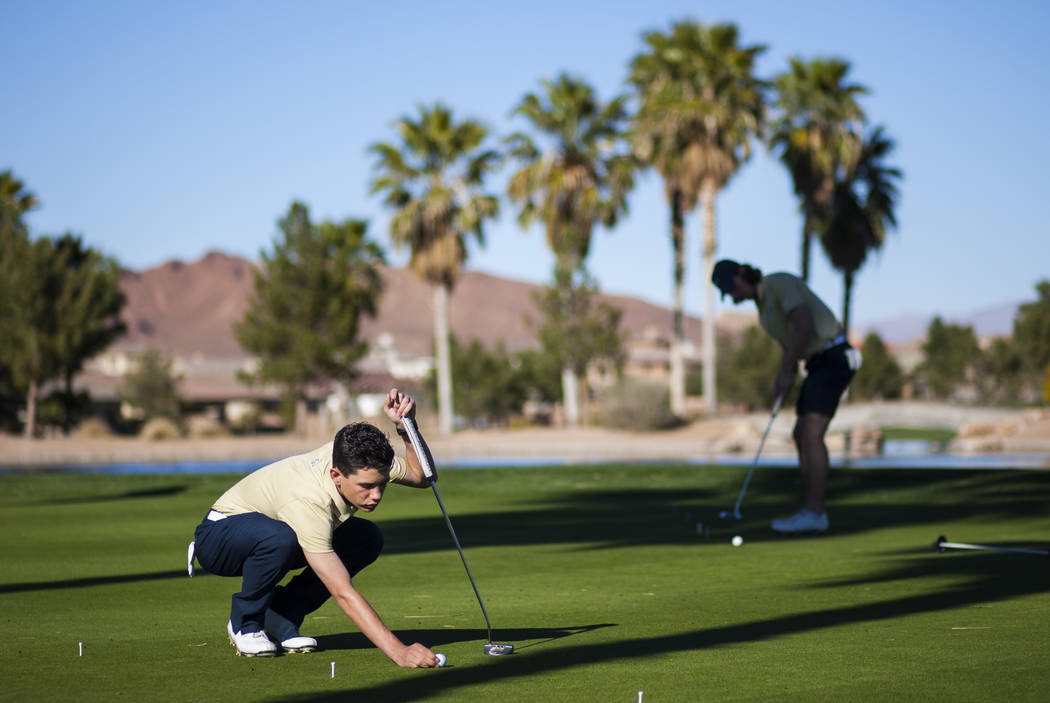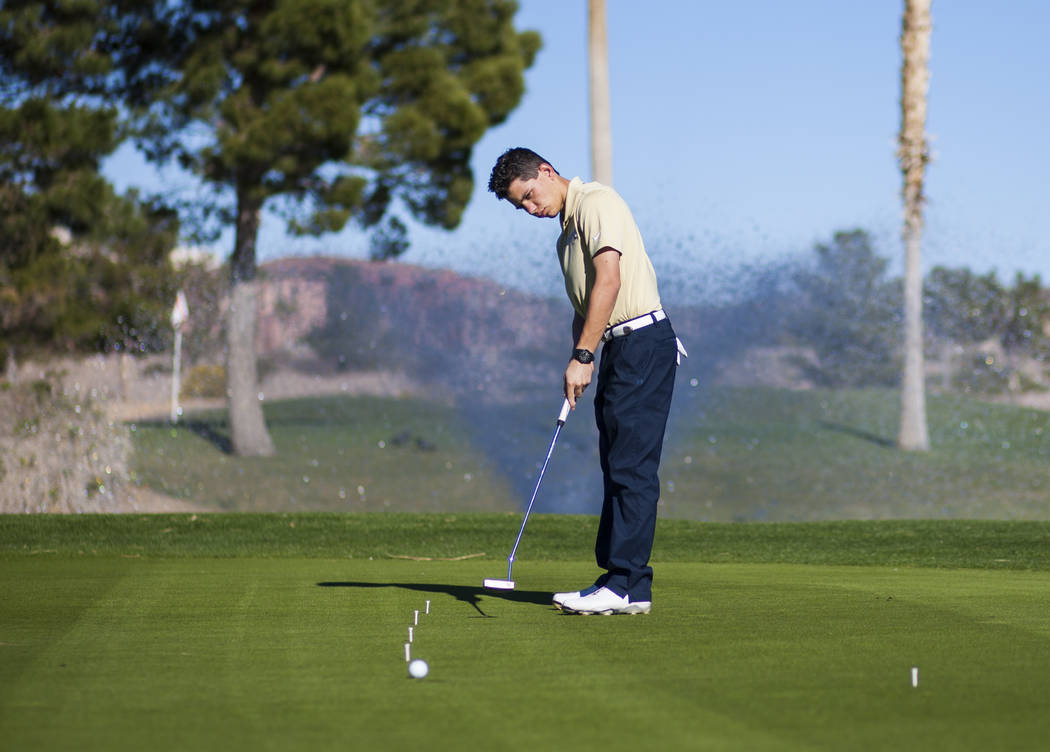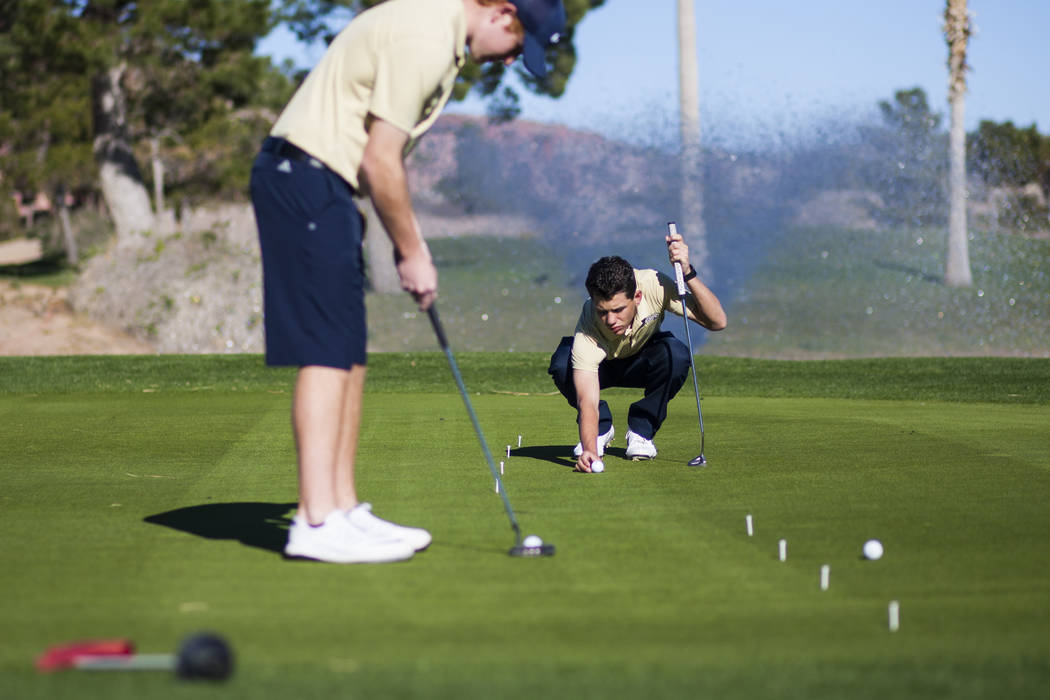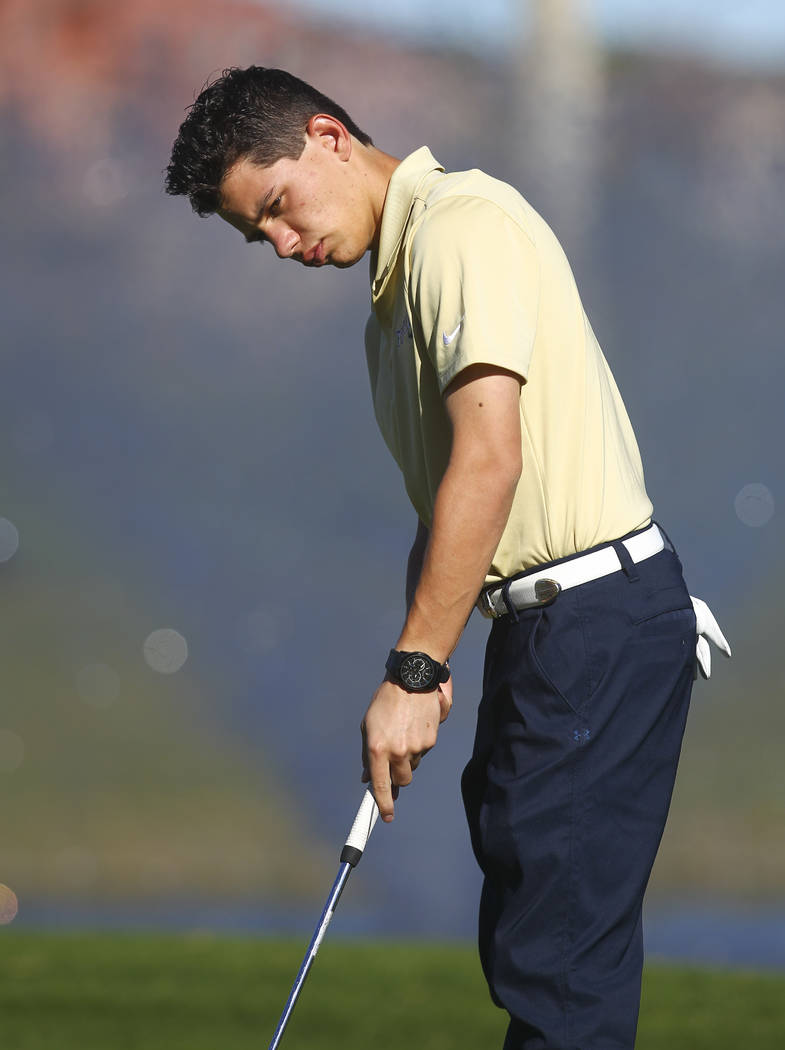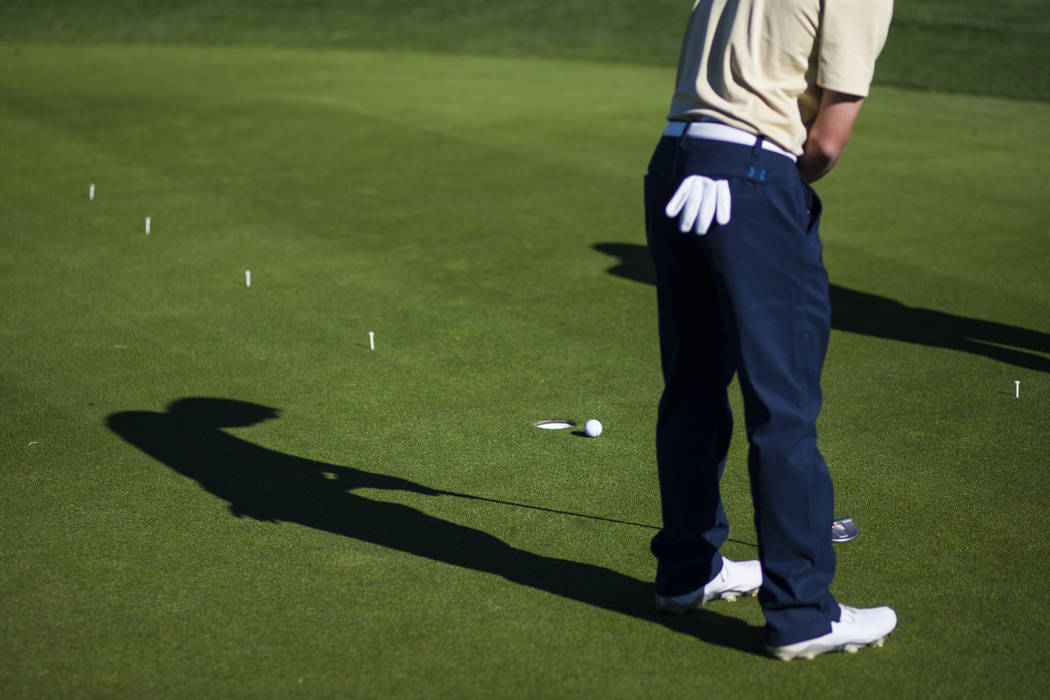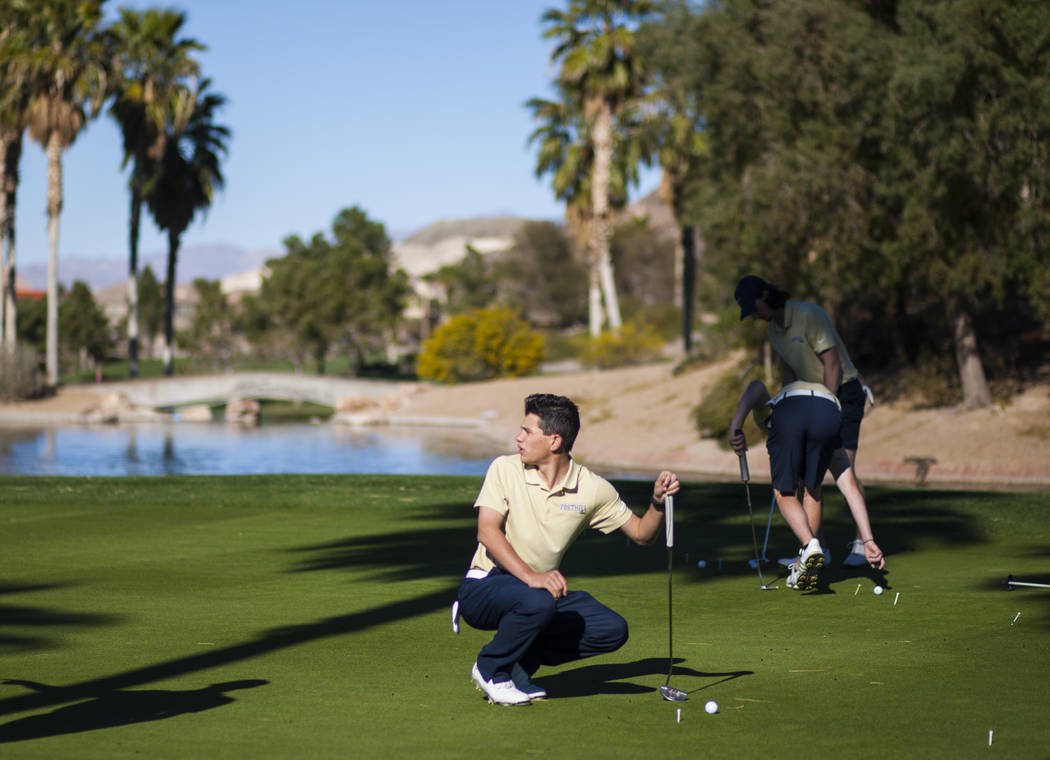 Noah MacFawn loves to go fast.
On the racetrack that need for speed serves the Foothill sophomore well. On the golf course? Not so much.
"I always like to pull off that crazy shot," MacFawn said. "I need to get more toned down to making more pars and less of those big numbers."
MacFawn's adrenaline-charged style helped him earn top-10 finishes at the Sunrise Region and Class 4A state tournaments last season.
But MacFawn is hoping to show a little more control this spring after working hard with Foothill coach Paul DeSantis to rein in his aggressive nature.
"Noah really hasn't been playing that long, to be fair," DeSantis said. "Right now he just sees fairway, pin, and he steps up and wants to hit it as fast as he can. Then he wants to go to his ball and hit it as fast as he can. So we're working with him on routine, course management, all that stuff."
MacFawn was a competitive gymnast until age 11 and chose golf over his other passion, go-kart racing.
MacFawn is easily spotted on the golf course, thanks to his sense of style.
"I've always been drawn to that," MacFawn said. "Bright colors, just that fashion that stands out."
Added DeSantis: "His style is definitely no hat, which I don't know how you do that out here with the sun. He's got the big, white sunglasses looking like Nick Jonas out there. We tease him. But that's definitely part of his personality."
MacFawn has enjoyed a notable junior golf career, which includes qualifying last year for the IMG Junior World Championships at famed Torrey Pines-South Golf Course in La Jolla, California.
He finished seventh at the Sunrise Region tournament as a freshman after struggling in the opening round and shot 76-75 to finish tied for 10th at the state tournament.
"I thought he underperformed a little bit last year," DeSantis said. "He made a couple of bad decisions, and I think he's a little bit disappointed where he finished up at region and state. He's got a little chip on his shoulder."
MacFawn is expected to anchor Foothill's lineup, which includes seniors Alex Friday and Jordan Hughett.
MacFawn bounced back from a disappointing showing at the season-opening Pahrump Valley Invitational to share medalist honors in the first Southeast League match of the season with a 2-under-par 70 at Legacy on Monday.
The Falcons finished 18 shots behind Coronado in that match and are hoping to provide a challenge for the three-time defending Sunrise Region champions.
"I've been gearing up for the high school season, and I'm confident with our team right now that we're going to be able to perform really well," MacFawn said. "I feel like I'm going to be right there in the mix."
Contact reporter David Schoen at dschoen@reviewjournal.com or 702-387-5203. Follow @DavidSchoenLVRJ on Twitter.