1A STATE SOFTBALL: Pahranagat Valley makes history with fifth straight championship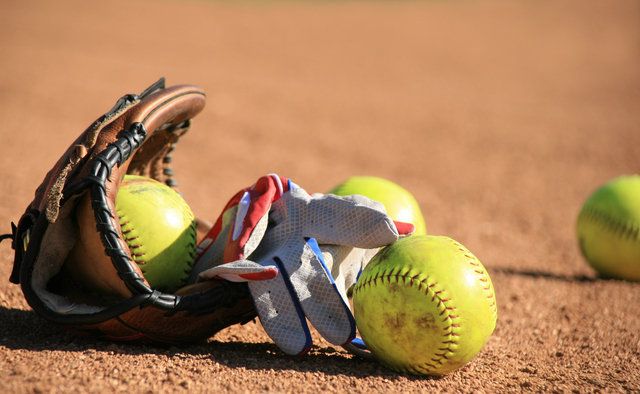 Pahranagat Valley's softball team made the hard road look easy Saturday as it made history.
After losing to Wells earlier in the tournament, Pahranagat Valley was forced to beat the Leopards twice to defend its state title, and it did just that with 14-4 and 12-5 wins at Durango to claim a fifth straight Class 1A state championship.
No school in Nevada history had won five state softball titles in a row. Three other schools had won four in a row.
"Winning never gets old, that's for sure," Pahranagat Valley coach Mike Sparrow said. "But to do five in a row, I just can't even wrap my mind around it right now."
The win gives Pahranagat its seventh softball state title overall, with its first coming in 2007.
Pahranagat began the first game with some aggressive running around the basepaths as it quickly went up 5-0 in the first inning.
Wells responded with a pair in the bottom half, but the Panthers were never really in any danger of losing the game, or the series, from that point on.
"I've got some tremendous baserunning athletes, they can get around the bases and they have good instincts," Sparrow said. "There are times I wish I could take credit for them getting where they get to but I've made it very well known that if they see something, they are welcome to take advantage of it even if I don't see it."
Departing senior Kyla Shumway was the offensive leader in both games for the Panthers, going 5-for-8 combined with four total RBIs.
Karley Whipple and Alyson Egbert both drove in three runs in the state title-clinching game for Pahranagat.
Every batter in the lineup had a better day against Wells on Saturday than in the losing effort the day before, thanks to some key adjustments on both sides of the ball.
"We have nine strong kids to go out there and play," Sparrow said. "Offensively it was about quicker hands, put the ball in play and play the short game. We haven't had a lot of need for the short game this year but it was good to know when we needed it we were able to use it."
Now that the drive for five in a row is complete for Pahranagat, why not one more?
The Panthers will lose seven seniors for next season but will have girls ready to step in.
"It's going to be tough to replace it all," Sparrow said. "So we're going to have some work ahead of us but I have some young kids ready to play. I'm sure we'll be fine, we'll be alright."
Contact reporter Bill Slane at bslane@reviewjournal.com or 702-380-4559. Follow @bill_slane on Twitter.
Box scores: