Nevada Preps Girls Athlete of the Week: Green Valley's Avari Morris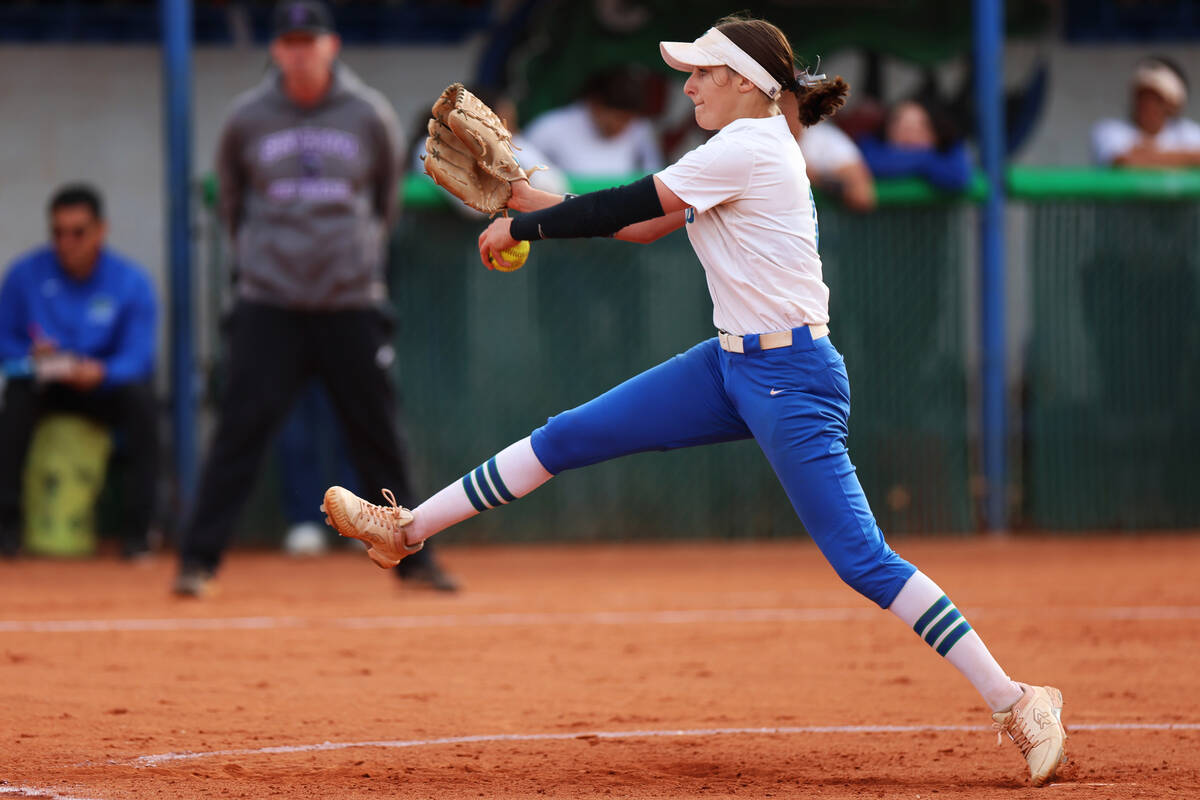 Green Valley senior pitcher Avari Morris describes herself as a serious player.
But in the Gators' tight game last week against Liberty, Morris said she was having fun on the mound, and it helped her earn the win.
Morris recorded 14 strikeouts in seven innings to help Green Valley defeat Liberty 2-1 on Thursday. She also picked up the win with 13 strikeouts in six innings in an 11-1 win over Rancho on March 22.
For her efforts, she was named Nevada Preps Girls Athlete of the Week.
"I got to compete as a pitcher and think about what pitches I wanted to throw at each batter," Morris said. "It was fun to think about what spots I wanted to pitch to."
Against Liberty, Green Valley fell behind but scored twice in the sixth inning to escape with the victory. Morris said getting a comeback win was important.
"Our bond is growing, and we're getting more energy and fired up for the rest of the season," Morris said.
The Gators are the reigning Class 5A state champions but have endured several changes. Morris said that as a senior, she's taken on the responsibility of helping make sure the younger players don't put too much pressure on themselves.
"It's really important for me as a senior to ease them into this and let them realize that they don't need to have all this pressure on them," Morris said.
Morris will continue her softball career at Seattle University. She said at times the recruiting process was stressful, but she felt a sense of relief when colleges started contacting her.
"Seattle was a dream school for a long time because I love the Seattle area," Morris said. "I love the vibes there. … It was a combination of everything that I ever wanted in a school."
Contact Alex Wright at awright@reviewjournal.com. Follow @AlexWright1028 on Twitter.