Nevada Preps Girls Athlete of the Week: Liberty's Jesse Farrell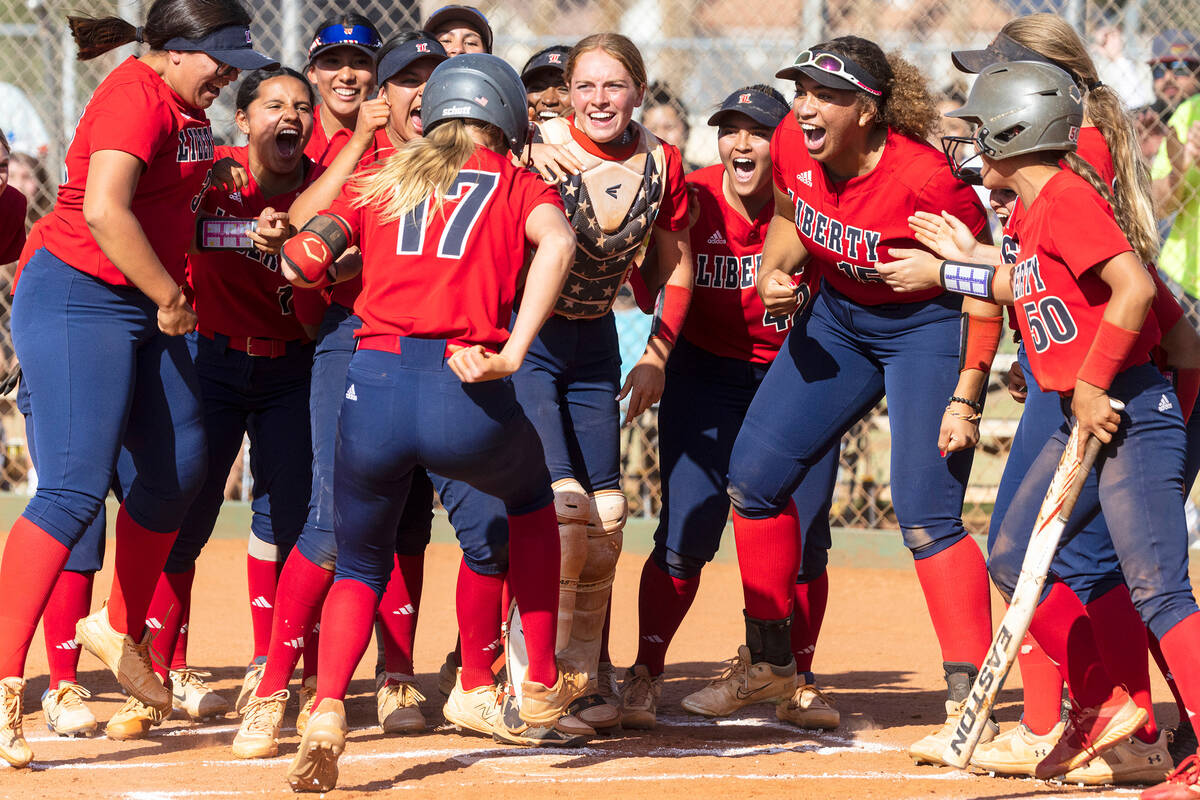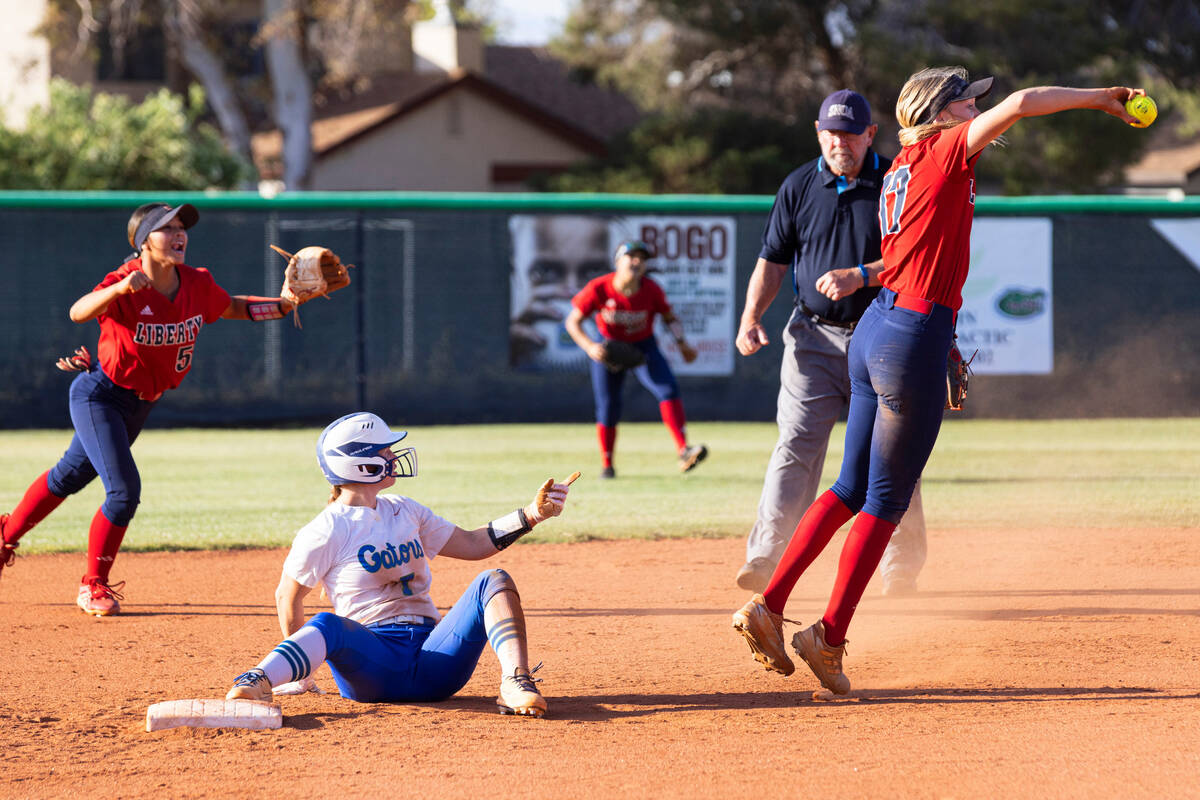 Liberty's Jesse Farrell said she always plays with big energy on the softball field.
While she said it might intimidate some players, she believes it helps get the best out of her and her teammates. And it has.
Farrell went 3-for-4 with six RBIs and a home run in the Patriots' 15-0 road win over Foothill on Thursday. For her efforts, she was named Nevada Preps Girls Athlete of the Week.
"It's good momentum for us," Farrell said. "They've all been tough teams, I think we're ready. We just have to play our game, and we'll be OK."
The momentum showed up for Farrell and the Patriots on Monday in a 4-3 upset of top-seeded Green Valley in their opening-round playoff game Monday. Farrell had a home run and scored three runs.
Against Foothill, Farrell said she was confident and reminded herself to have fun at the plate. It paid off when she hit a home run in her first at-bat.
"It was like pure joy for me," Farrell said. "It felt just right off the bat, and I knew it was gone when I hit it."
Farrell, a senior catcher and utility infielder, continued her strong at the plate in Liberty's 15-7 win over Sierra Vista on Saturday. She had two hits and three RBIs to help Liberty win its third straight game.
"We played our game," Farrell said. "It's stress-free for sure. We just had fun. We were super loud in the dugout too, so it got us going."
Farrell is committed to play college softball at UNLV. She said the recruiting process was tough with a lack of tournaments due to COVID. But once UNLV offered Farrell, she said she felt at home. She cited coach Kristie Fox's energy and personality and believes it will be a good fit.
"I had to stick it out and grind it out," Farrell said. "My coaches helped reach out to schools for me. When UNLV came in contact, I just thought it would be best to stay at home so I can stay with my family and have everyone watch with me."
Contact Alex Wright at awright@reviewjournal.com. Follow @AlexWright1028 on Twitter.