Roundup: Durango rallies to beat Desert Oasis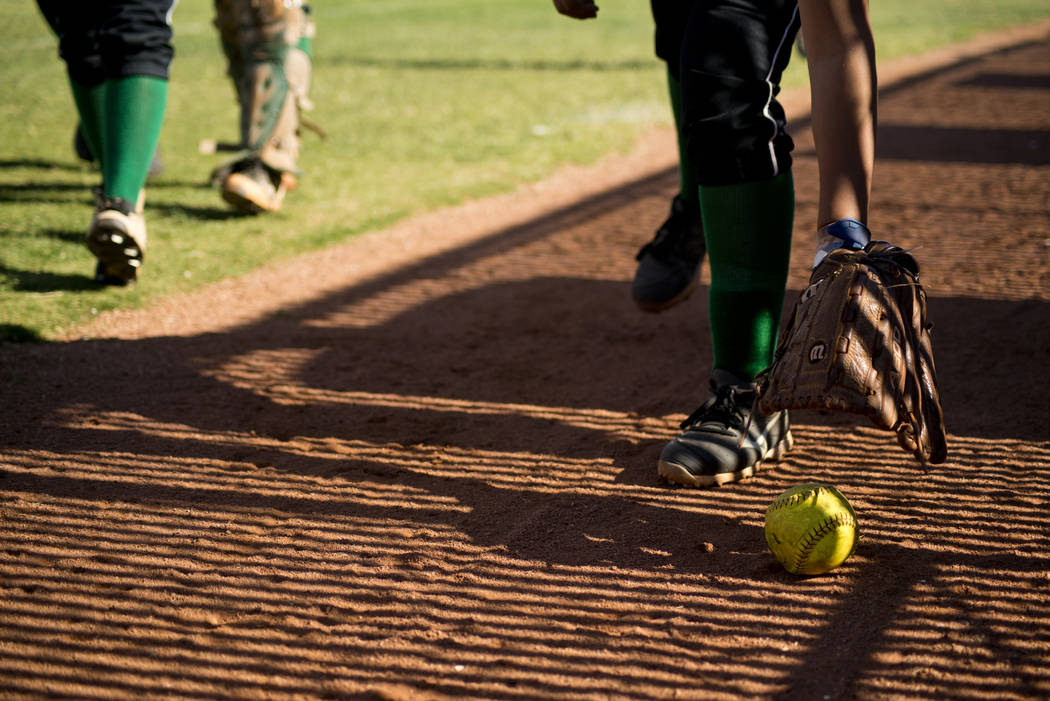 Kaitlin Fazendin had a home run and a double Thursday as Durango's softball team scored three in the seventh inning to stun host Desert Oasis, 11-9.
Trinity Valentine hit a pair of doubles for the Trailblazers, and Destiny Cisneros tripled. Avahly Geraldo added a double for Durango.
Fia Tofi had a homer and a double for the Diamondbacks, Jaid Riana Raval tripled, and Holly Severance doubled.
Sierra Vista 16, Bishop Gorman 6 — At Sierra Vista, Mia Buranamontri was 3-for-3 with two doubles, five RBIs and three runs as the Mountian Lions rolled the Gaels in five innings.
The win clinched the Southwest Leage title for the Mountain Lions.
Taylore Edwards doubled and scored three times for the Mountain Lions, and Ryan Watkins tripled.
Darian Pancirov had a double and four RBIs for the Gaels, and Mia Weckel hit a double.
Palo Verde 13, Legacy 1 — At Palo Verde, Grace Chavez was 2-for-2 with a three-run home run in the first inning as the Panthers rolled past the Longhorns in a game shortened to four innings by rain.
Makenna Martin went 2-for-2 for the Panthers.
Pahranagat Valley 16, Mountain View 1 — At Alamo, Hannah Castleton hit a grand slam as the Panthers downed the Saints in four innings.
Kami Stirling and Rebecca Taylor each went 2-for-3 for the Panthers.
Calvary Chapel 20-22, Democracy Prep 2-7 — At West Flamingo Park, the Lions routed the Blue Knights in a doubleheader sweep.
Postponed — Several games were postponed by rain on Tuesday. Desert Pines at Cheyenne and Faith Lutheran at Shadow Ridge will be made up at 3:30 p.m. Wednesday.
Liberty at Canyon Springs will be played at 3:30 p.m. on Friday, and Pahrump Valley at Western was rescheduled for 9 a.m. Saturday.
No reschedule date was set for Cimarron-Memorial at Arbor View, or Bonanza at Clark.
Box scores:
Pahranagat Valley 16, Mountain View 1
Sierra Vista 16, Bishop Gorman 6