Shadow Ridge outplays Arbor View to earn home win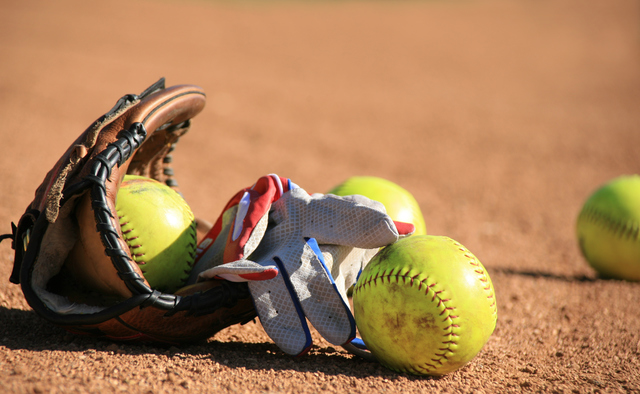 The Shadow Ridge softball team had it all working in the opener of a three-game series with Arbor View on Tuesday.
The Mustangs offense produced nine runs and their starter pitched a complete game, allowing just a pair of hits, as Shadow Ridge topped the visiting Aggies, 9-1.
Junior Shelbi Denman struck out eight in her two-hitter to get thew in.
"Her screwball was working pretty well for her and her riser as well," Shadow Ridge coach Julia Meyn said. "She was giving us some good movement on the ball and we were able to pop them up to the catcher."
Arbor View (6-9-1, 0-6 Northwest League) has no wins in league so far this season, but the Mustangs were not underestimating the opponent.
"I mean, if you look at that team, they have some solid athletes," Meyn said. "I was proud of our girls. They stayed up and positive all game and they didn't underestimate them at all."
Shadow Ridge (8-5, 5-2) scored two runs in the first inning, but broke the back of the Aggies with a five-run fifth to put the game away.
"In that inning I think we were just being a little more aggressive and not getting into a mental battle with the pitcher," Meyn said. "We were more aggressive with the curve and not messing around with the rise ball, just trying to stay away from it. That was out goal today was not getting into those mental battles. First thing you see that's good, drive it."
Arbor View senior pitcher Kayla Rutledge settled down after allowing the two runs in the first, but the Mustangs had the book on her by the time the batters came up for the third time against her in the fifth inning.
Junior Raelyn Kendall had a two-run double for the Mustangs in the fifth to open the floodgates.
"They had seen her a few innings prior and they were just ready," Meyn said. "We left the same girls and they had seen her enough and it was time for them to get good hits off of her and they got them."
The last two games of this Northwest League series will be played at Arbor View. Meyn expects tougher games from the Aggies on their home field but hopes her team can keep the momentum rolling through the series.
"What I learned from this game is do not underestimate anybody. You just can't, it's scary," she said. "This game was more important, though, because it gives us some momentum, absolutely."
Contact reporter Bill Slane at bslane@reviewjournal.com or 702-380-4559. Follow @bill_slane on Twitter.
Box score: