Small schools: Sunrise Mountain thrower sets state standard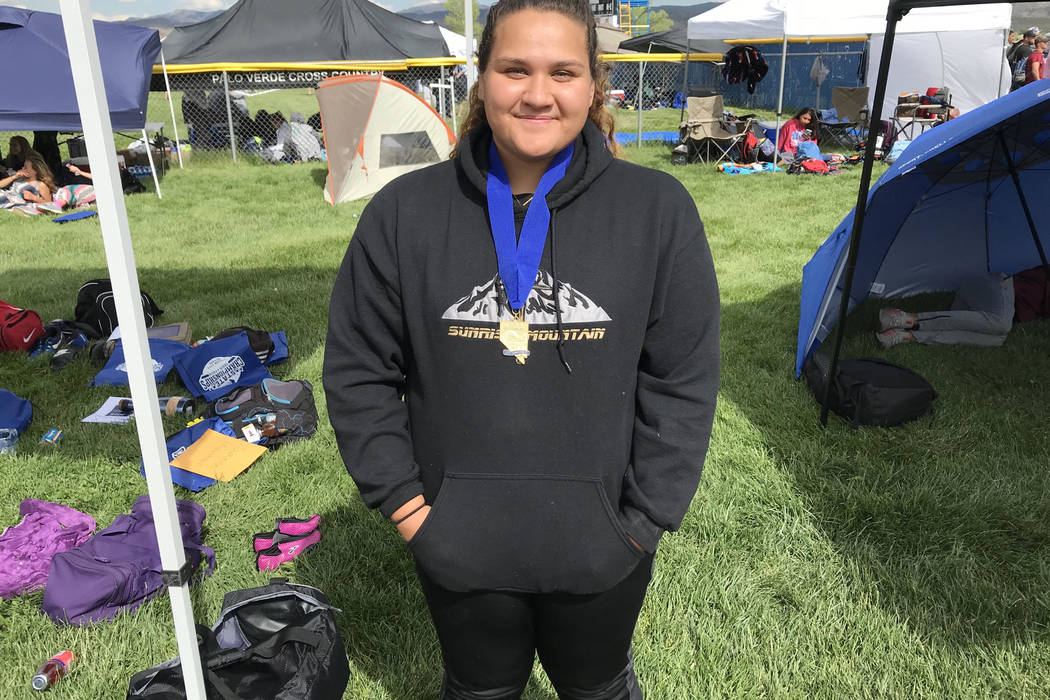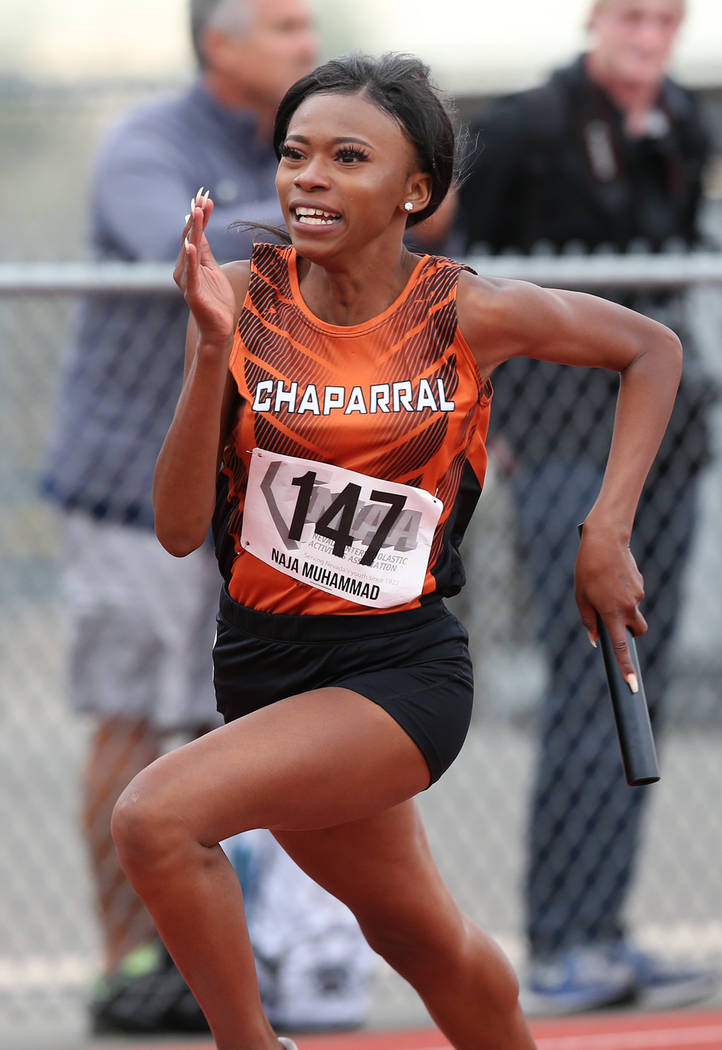 CARSON CITY — Sunrise Mountain junior Kapua Pulotu isn't just the best discus thrower in Class 3A.
She's the best discus thrower in all of Nevada.
Pulotu obliterated her previous personal record of 127 feet with a throw of 138 feet — a new Class 3A record — to win the state championship at Carson High School on Friday afternoon in front of coaches from UNR.
Her throw was nearly 14 feet better than the second-place finisher in Class 3A, and almost 10 feet better than Class 4A champion and Liberty senior Athiya Iese's throw.
"I can get it out there, even if I'm not always planning to get it there, I can do it," Pulotu said. "I didn't believe it. It took me a few minutes to let it settle."
Pulotu began throwing for the Miners as a freshman in 2016, setting a personal record of 83-4. She cracked 100 last season, and established a personal record of 129-1 earlier this year.
"She really wanted to work hard in it this year, and she puts a lot of time in the weight room during the year and throughout the offseason," Sunrise Mountain throwers coach Tyler Muse said. "And she's super coachable."
Pulotu said she intended on winning the state championship, but was surprised she bested throwers from bigger schools.
Guess she didn't know her own strength.
"We talked about it leading up this meet, we wanted to get something close to 140," Muse said. "She wasn't sure that was something that was possible."
Western sprinter basks in glory after state win
Western senior sprinter Korey Powell-Oliver anxiously awaited the results of the Class 3A 100-meter dash. It came down to a photo finish, and he wasn't sure he had won.
But when the public address announcer confirmed him as the winner, he turned his nerves into joy and celebrated.
Powell-Oliver posted a personal-record time of 11.06 seconds to edge second-place finisher Devin McGee (11.08) of Desert Pines, and clinch the Class 3A crown.
He circled the infield afterward, urging Warriors fans to cheer, and posed on the podium for several seconds after receiving his gold medal.
"We had a lot to prove," he said. "We put in the work in the off-season, and it's so amazing, being able to have to show off in the 100 meters."
Class 2A: Meadows runner adds two more titles
Senior Ellen Hirsberg of the Meadows couldn't remember how many state championships she's won in her illustrious four-year career.
"I think it's like 12," she said, moments after winning the Class 2A 400 dash title. "I don't know, though."
Add two more.
Hirsberg paired a victory in the 400 with a decisive win in the 1,600. She's favored to win the 800, which she'll run Saturday. Then she'll head to run track at Duke in the fall.
"I've been doing this since my freshman year," she said. "It's one of my favorite things to do. This last one as a senior, it's really special. I'm going to try and leave it out on the track with all my events."
Hirsberg has been winning state championships since her freshman year, and without much competition, said she races against her best times.
She signed with the Blue Devils late last month, and is ecstatic to continue her track career.
"I've trained for this all season, all of high school," she said. "I've always wanted to go to Duke, it's my dream school.
"It was like everything I've been working for. It's really the cherry on top to my whole high school career."
Class 1A: Spring Mountain rookie ends season with state title
Spring Mountain freshman Miguel Chuca-Orozco tried his hand at pole vaulting earlier this spring because it "seemed fun."
Now he's a state champion.
Chuca-Orozco captured the Class 1A state championship by clearing 9-6 in his first year competing in track and field.
"I started off not clearing eight feet," he acknowledged humbly. "It just got better … I didn't think I was going to get first place."
Chuca-Orzoco and the Golden Eagles spent time practicing at other schools, and he said he learned from coaches throughout the Las Vegas walley during the season
"What they'd tell me to do, I'd do it, and I just learned," he said. "It feels great."
Contact reporter Sam Gordon at sgordon@reviewjournal.com. Follow @BySamGordon on Twitter.
Results: