TRACK: Virgin Valley boys, girls dominate home meet
March 10, 2017 - 11:33 pm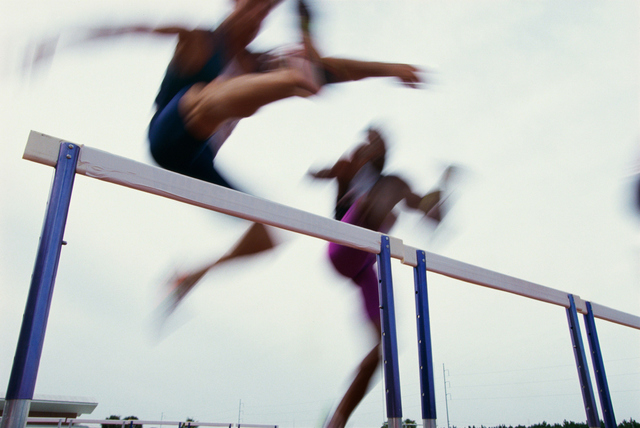 Virgin Valley took home the team victory in both boys and girls track and field Friday, claiming the Bulldog Early Bird Invitational in Mesquite.
Virgin Valley's Reid Jensen won the boys discuss with a throw of 113 feet, 3 inches, and also won the shot put with a distance of 43-6.
The Bulldogs also won the same events on the girls side, as Bernice Fiso won the discuss at 90 feet, 8 inches, and the shot put at 34-0.
Virgin Valley's boys and girls both won the 400-meter relay, the boys won the 800 relay and the girls claimed the 3200 relay. Abby Barnum won the girls 100 hurdles and 300 hurdles for the Bulldogs.
The boys won the meet with a score of 132 points, edging Spring Mountain (111) and Boulder City (109). The girls finished with 173½ points. White Pine's girls were second with 153, and Boulder City had 128 to finish third.
Results
Bulldog Early Bird Invitational boys
Bulldog Early Bird Invitational girls
Northwest League Newcomers Meet boys
Northwest League Newcomers Meet girls