4A STATE TRACK: Centennial rolls to state titles in both genders
Updated May 20, 2017 - 8:28 pm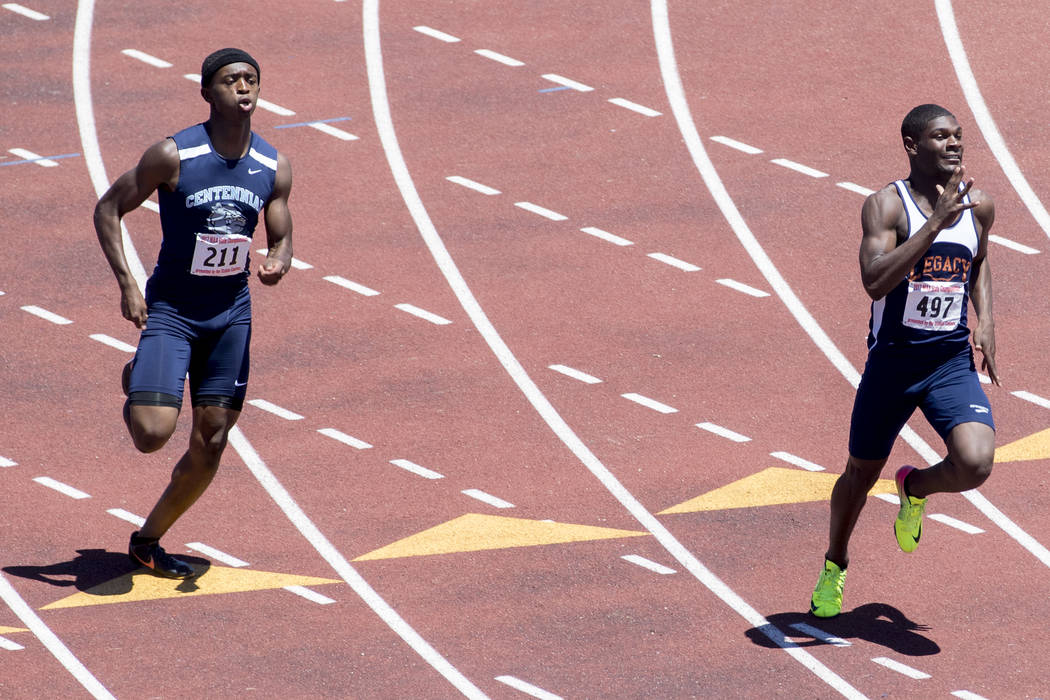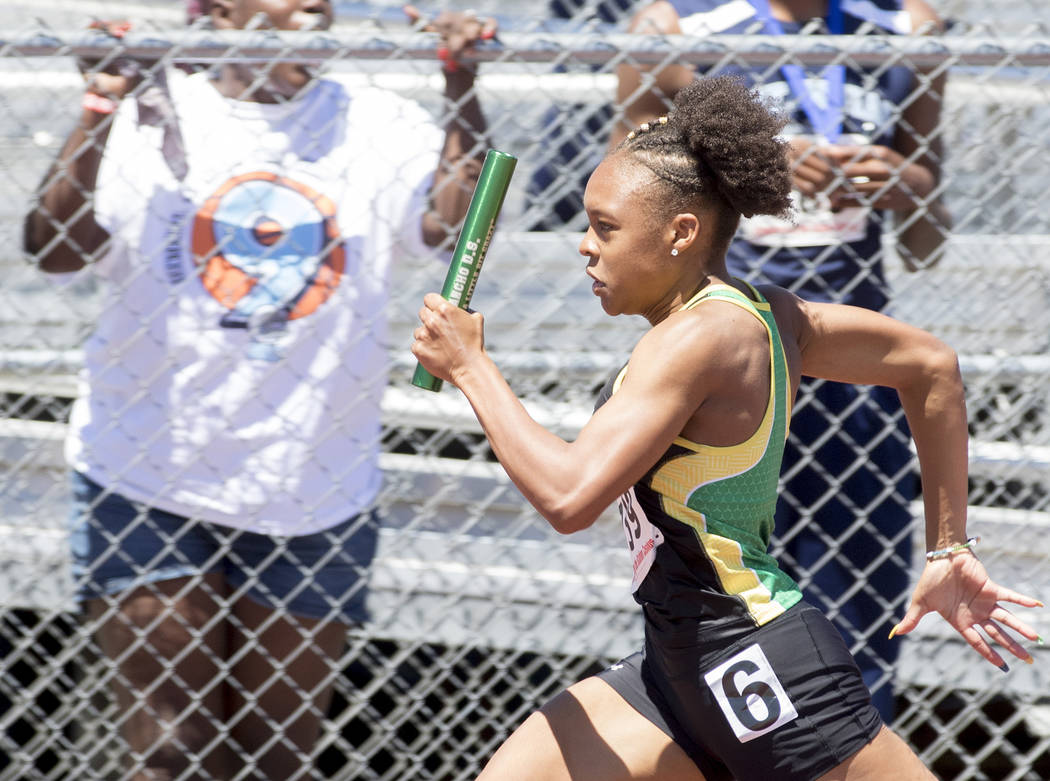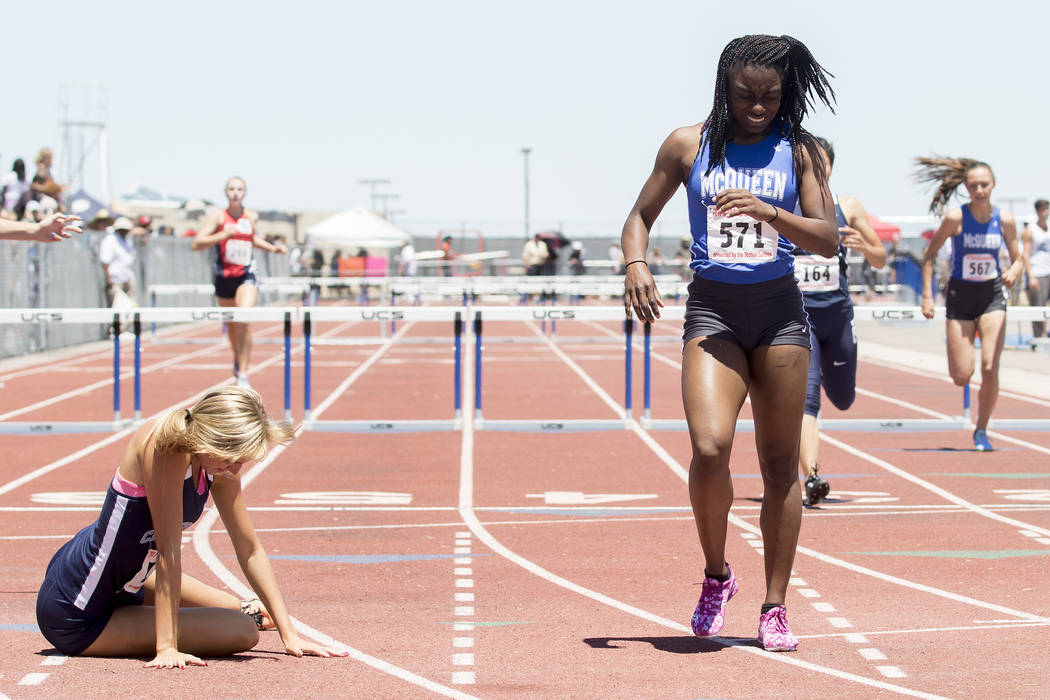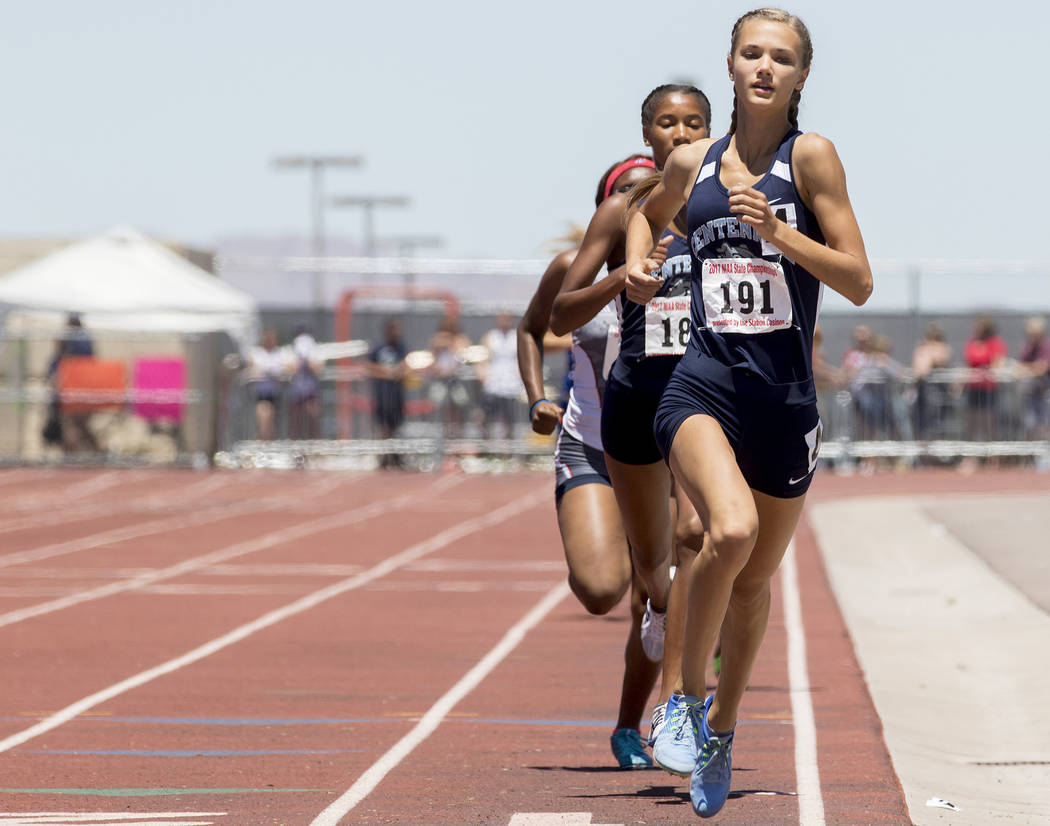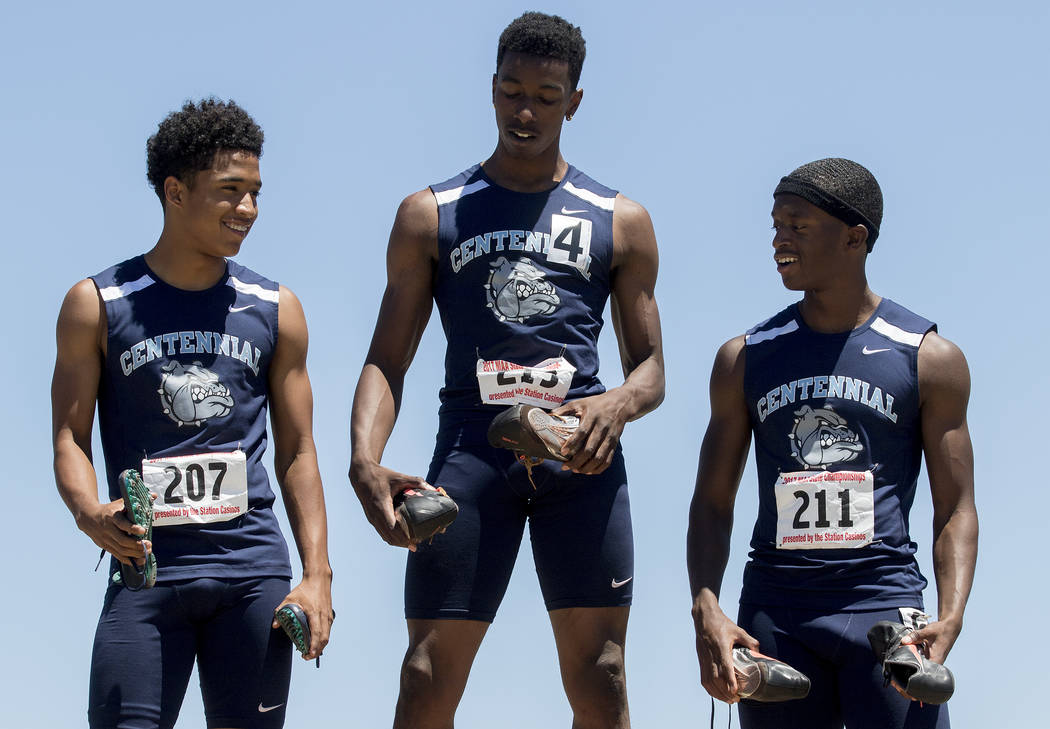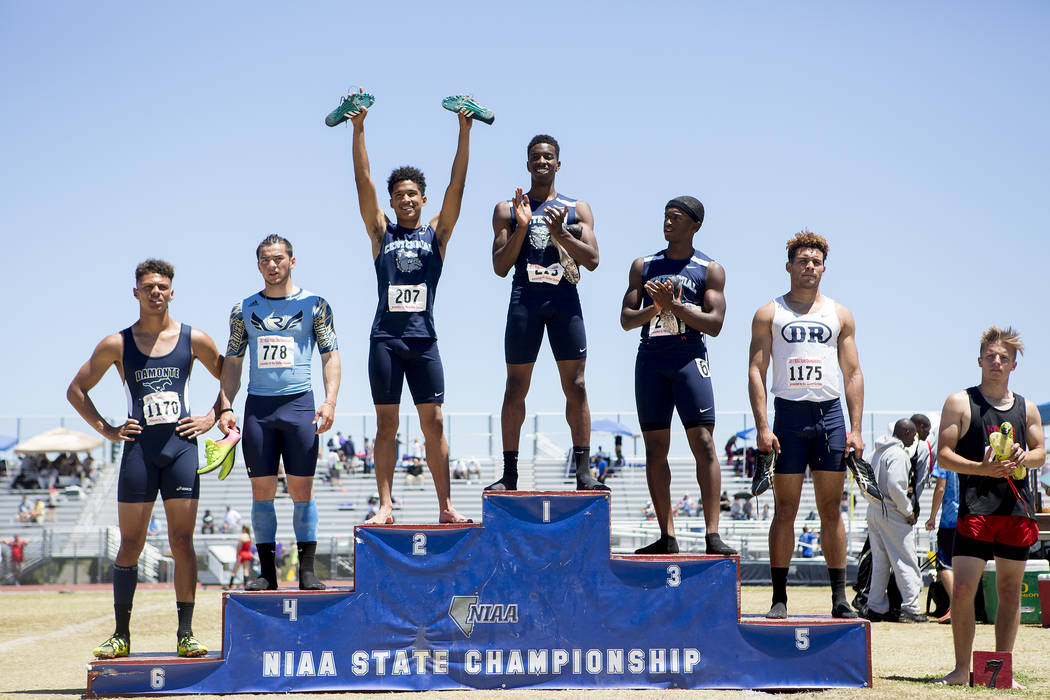 It's tough to say what best represented Centennial's track dominance this weekend.
Maybe it was the PA announcer calling out the 800-meter relay boys state record multiple times before the race, sensing it probably would be broken. Maybe it was the Bulldogs taking the top three spots in the boys 200 dash.
Or maybe it was the obvious: That Centennial's girls had triple the points of the second-place team.
Centennial swept the Class 4A state track meet at Foothill on Saturday, with the girls winning a seventh consecutive state title and the boys claiming a fourth championship in six years.
"It's unheard of, and it's crazy, so I'm just happy to be a part of it," said Centennial's Talie Bonds, who won titles in the girls 100-meter hurdles (13.86 seconds) and 300 hurdles (42.88). "I never really thought about it until somebody brought it up."
The Centennial girls were so dominant, had they not scored a point on the second day of the meet they still would have won the state title. They padded their stats Saturday and cruised to victory with 174 points. Rancho was second with 57 points, and Liberty was third with 50.
Karina Haymore started the meet with a little tough luck, placing second in the 400 and 1,600 for the Bulldogs. She broke through with an individual title Saturday in the 800, finishing in 2:09.13, breaking her own state record. It was the third year in a row she won the title.
"It's my best and favorite event," Haymore said. "I don't think I ever imagined this when I started running."
The boys side was a bit tighter. Through the first two hours of the second day, the Bulldogs led Reed by just one point. Then they started to pile up some points, and the 800 relay and 200 dash had a lot to do with it.
The crowd at Foothill was well aware that the boys 800 relay record was 1 minute, 26.36 seconds. There was an anticipation that the Centennial boys were about to break it, and break it they did.
James Johnson, Randall Jubilee, Marvin Perkins and Tre Harley set a state record with a time of 1:25.51.
"It's a wonderful opportunity to do the things that we've done this weekend in the relays," Perkins said. "I'm just blessed and happy and thankful."
The relay team was ranked No. 1 in the state and No. 22 in the country entering the race, according to athletic.net. Because of that, the Bulldogs felt confident they could win the event and do it in state-record time.
"We don't race against people out here; we race against the clock," Harley said. "We want to set records, and want to try to beat those records every race.
"We want to be the best to ever do it."
If there was any doubt the Centennial boys would win, the 200 dash put that to bed.
Centennial's Savon Scarver won the event in 21.51 seconds, and Harley (21.65) and Jubilee (21.74) finished second and third, respectively.
Centennial finished with 104 team points. Reed was second with 61 1/2, and McQueen placed third with 54.
"Our biggest enemy would be our teammates because everybody is fast on our team," Scarver said. "My senior year, going out as a champion. It just feels amazing."
Frank Harris of Basic capped his illustrious high-school career with his third consecutive title in the boys high jump, clearing 6 feet, 8 inches Saturday. He is the top-ranked high-jumper in Nevada and is tied for No. 8 in the nation, according to athletic.net.
"It was a good day to jump, and I'm just glad," Harris said. "I'm blessed that I won."
Harris, who will attend Southern Utah, added, "I'm just looking forward to college now."
Legacy's Jamaal Britt won his second hurdles championship Saturday. After setting a state record in the 300 hurdles Friday, he came back on Saturday to win the 110 hurdles (14.20).
Contact Justin Emerson at jemerson@reviewjournal.com or (702) 387-2944. Follow @J15Emerson on Twitter.
Results: