Notes: Liberty pole vaulter Gabby Carson continues to climb
Updated April 10, 2018 - 7:06 pm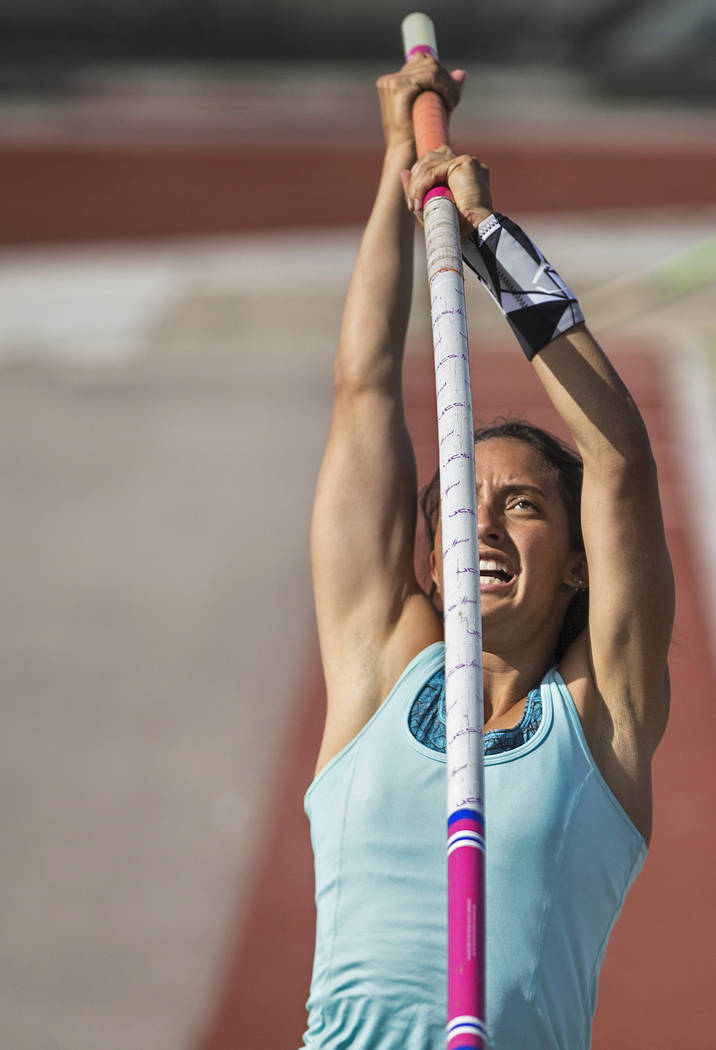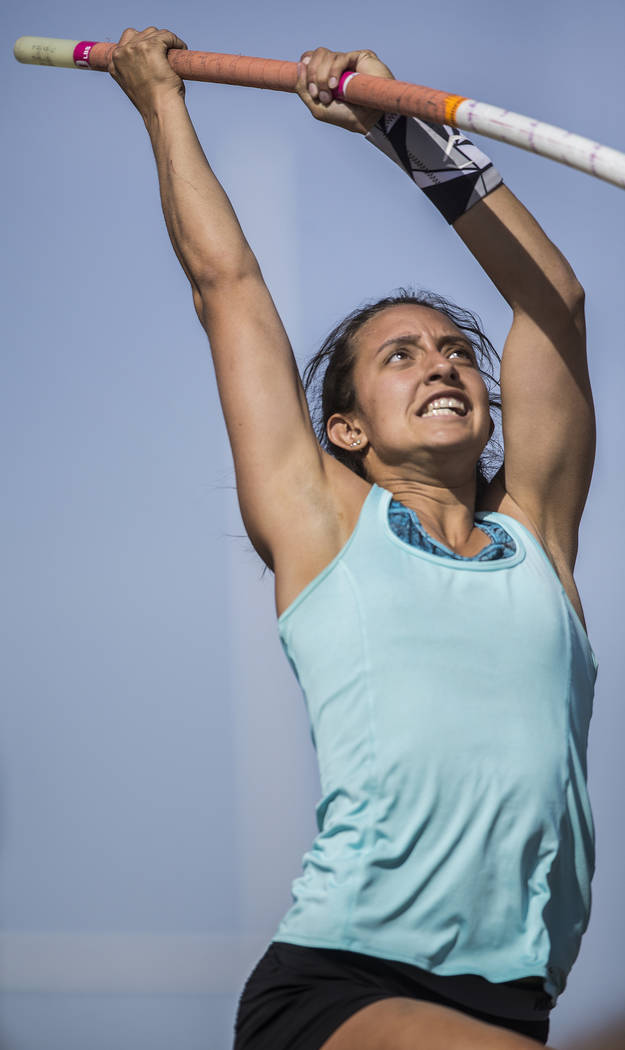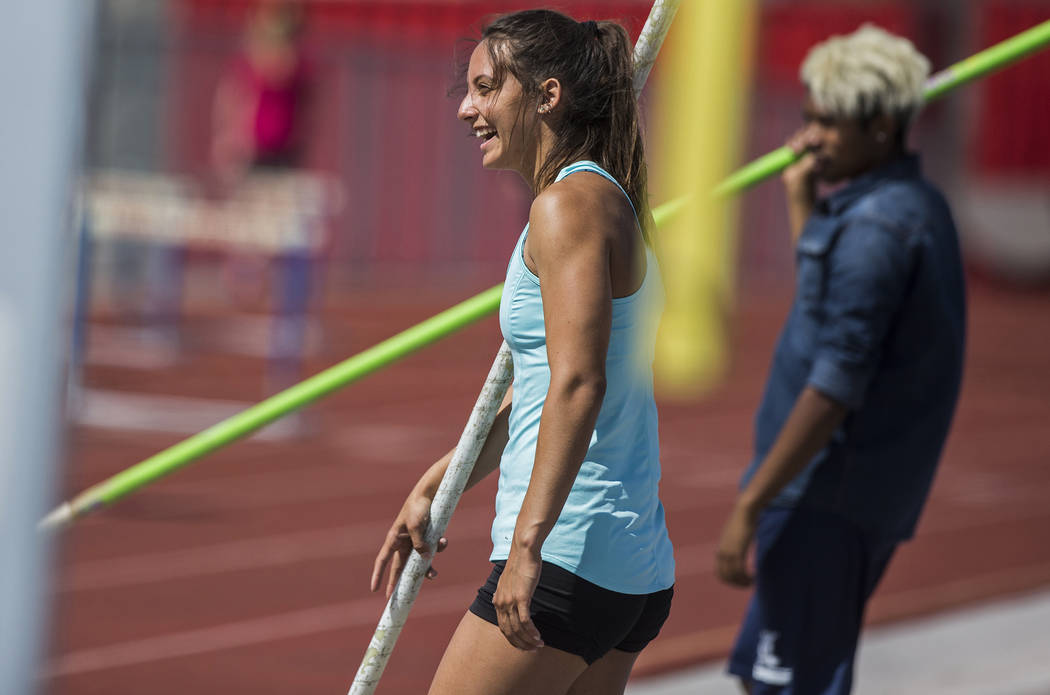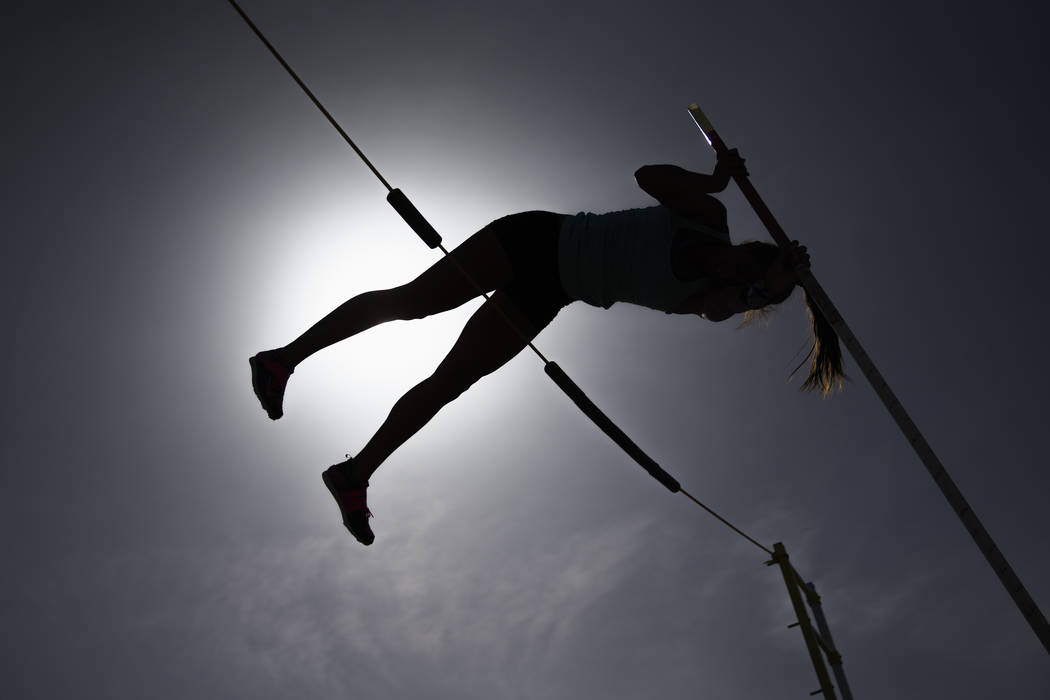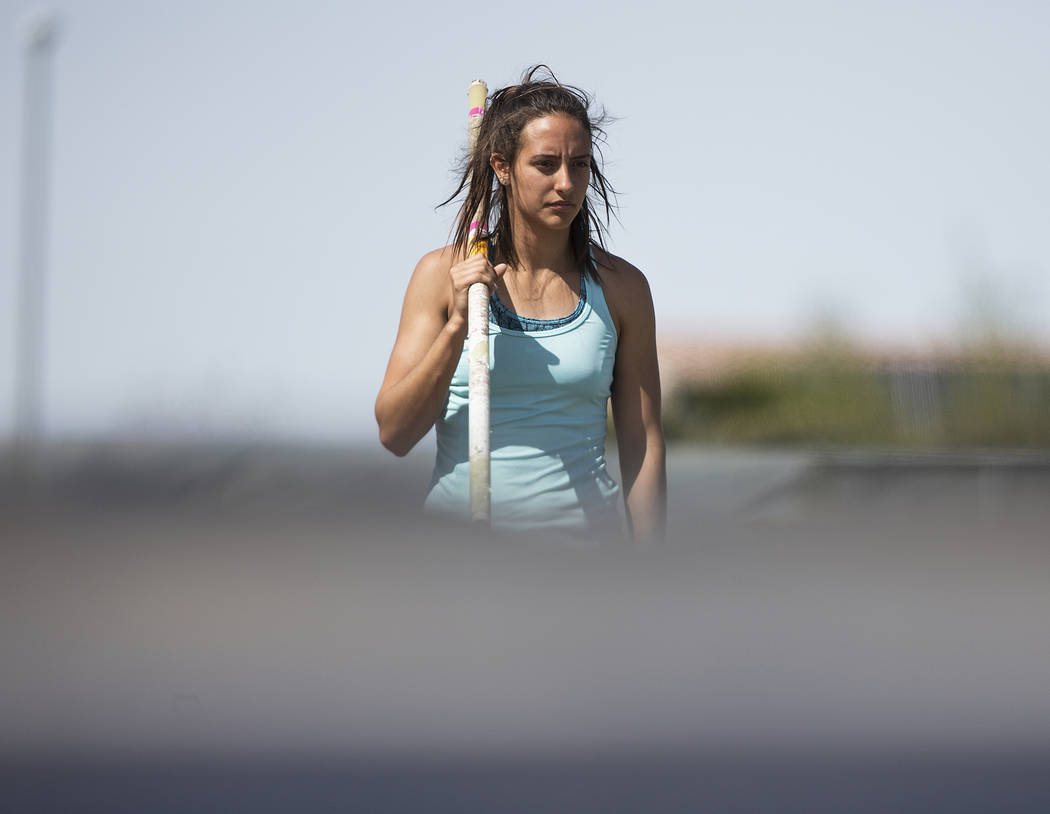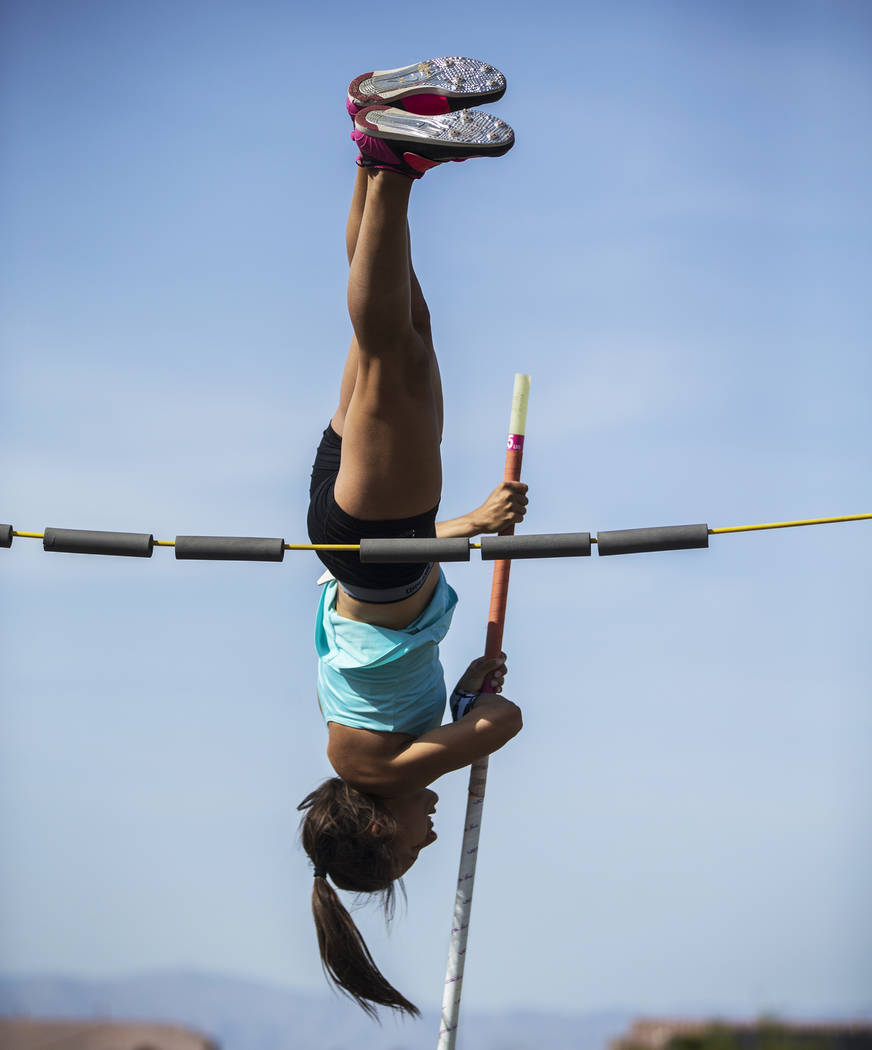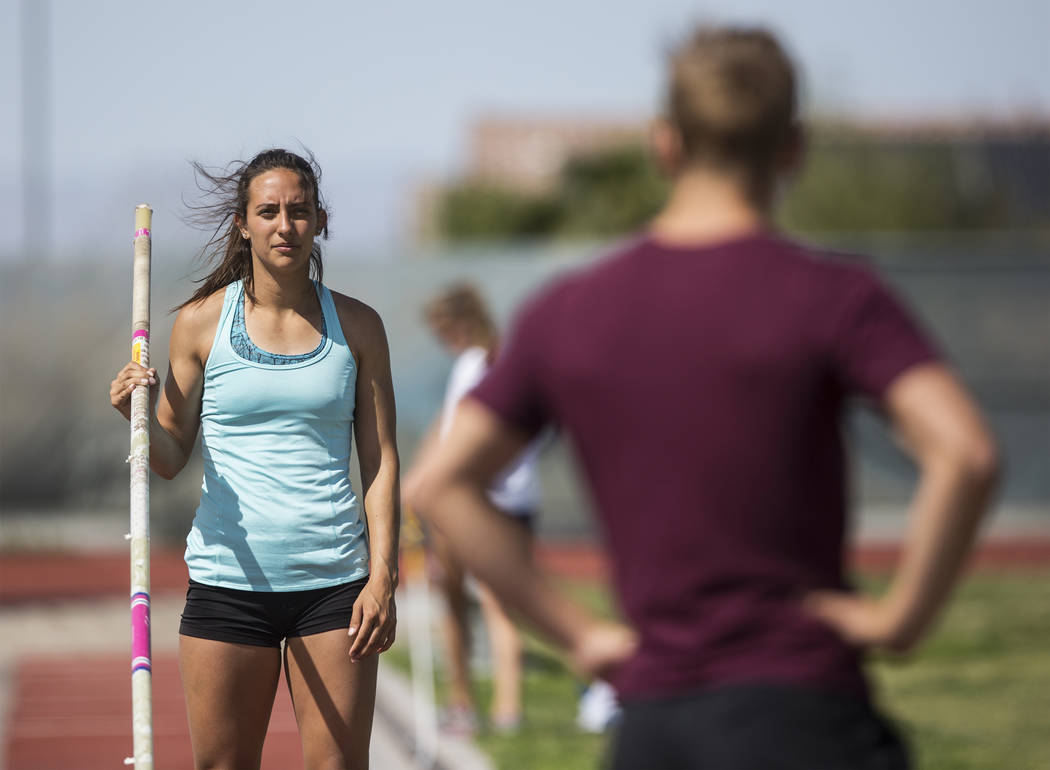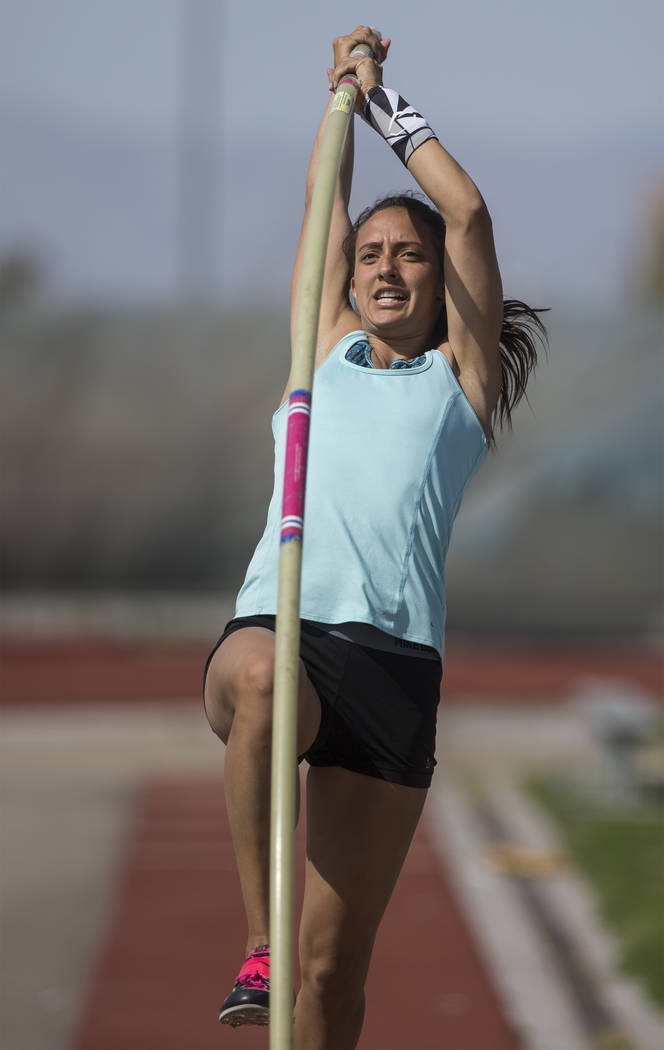 The Summer Olympics were once a goal for Liberty senior Gabby Carson.
Now they're a reality.
Potentially.
Carson is one of the nation's top high school pole vaulters and is considering a commitment to three Division I schools to continue her track and field career as she competes during her senior campaign.
On March 13, she cleared 13 feet, which is the best mark in Nevada and the seventh-best nationally this season. She's already visited New Mexico and Eastern Washington, and she'll visit Oklahoma on Sunday.
"I just take it day by day," Carson said. "I really think that if the chance comes, I could go to the Olympics. That's honestly the ultimate goal for any athlete. As long as I have the right coach and the right training, I can take it as far as I want."
Carson grew up a gymnast and didn't start competing in track and field until a friend convinced her to try it freshman year. She conceded that she didn't take gymnastics seriously and wasn't "too good" at it, but saw an opportunity to channel her focus into pole vaulting.
Former Patriots track state champion Drew Hladek coaches the pole vaulters at Liberty and said Carson's attention to detail helped her improve quickly.
"As much athleticism as it takes, you need to be coachable because it's a very unique sport," he said. "She's gotten a lot faster. As far as her form goes, we work on that every day with the pole vault … Just continuing with the training and sticking with the process."
Carson cleared 10 feet 3 inches as a freshman, improved by more than a foot in both of the subsequent two seasons and was the Class 4A state runner-up as a junior. She's proud of the 13-foot vault, but said she thinks she can go higher as she polishes her technique.
The nation's top vault is 14 feet, giving her something to shoot for.
"It's timing at this point. I have all the elements there, it's just putting it all together," Carson said. "Of course it's challenging, but some days you just feel it. You just have to go for it when it feels right. That's when crazy things happen."
Three schools in national polls
Bishop Gorman's baseball team fell to No. 18 nationally, per Perfect Game, after falling to league foe Desert Oasis on Saturday. The Gaels (14-3) were No. 10 last week
Defending state champion Basic (17-3) moved up one spot, to No. 22, after posting three wins last week. Desert Oasis (20-3) entered the rankings for the first time this season at 49th.
Tech player to sign letter
Pitcher Gabe Kermode of Tech will become the first Roadrunners senior to sign a baseball national letter of intent. He will sign with Gershode College.
More preps: Follow all of our Nevada Preps coverage online at nevadapreps.com and @NevadaPreps on Twitter.
Contact reporter Sam Gordon at sgordon@reviewjournal.com. Follow @BySamGordon on Twitter.