Vashti Cunningham turns pro, signs with Nike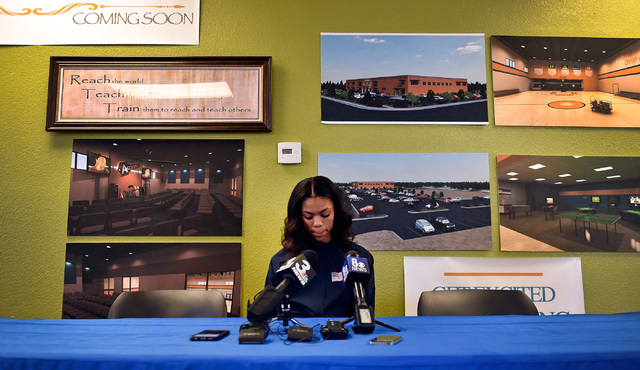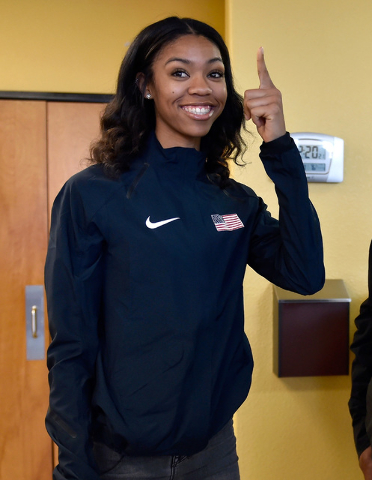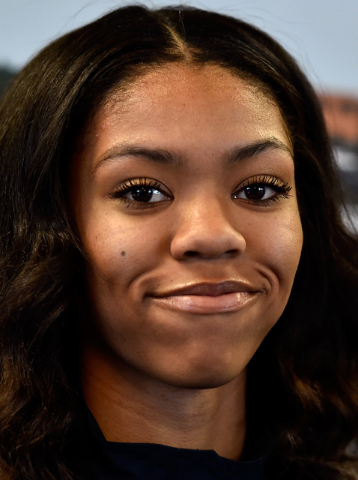 Rising track and field star Vashti Cunningham said Monday she will turn professional and signed an endorsement deal with Nike.
Cunningham's announcement at an afternoon news conference came one day after the 18-year-old senior at Bishop Gorman High School won the gold medal in the women's high jump at the International Association of Athletics Federations World Indoor Championships in Portland, Oregon.
"It wasn't really a specific date, it was just kind of me seeing over time that it would be a smart decision for me to do this, to sign pro (rather) than to go to college," Vashti Cunningham said.
Cunningham, the daughter of former UNLV and NFL quarterback Randall Cunningham, burst onto the world track and field scene in recent weeks.
She cleared 6 feet 5 inches (1.96 meters) Sunday at the Oregon Convention Center to become the youngest woman ever to win an IAAF world indoor title. That winning mark was short of Cunningham's world-leading jump of 6-6¼ (1.99 meters), which she accomplished in winning the USA Track and Field Indoor Championships on March 12.
Randall Cunningham did not disclose any terms of his daughter's contract with Nike but called it "very lucrative."
By signing, Vashti Cunningham now is ineligible to compete for Gorman and at the college level.
Cunningham is a leading contender to qualify for the U.S. team that will compete in the Olympics this summer in Rio de Janeiro. The U.S. track and field trials are July 1 to 10 in Eugene, Ore.
Contact reporter David Schoen at dschoen@reviewjournal.com or 702-387-5203. Follow him on Twitter: @DavidSchoenLVRJ