REGION VOLLEYBALL: Tatalovich spikes cancer, returns to court for Cougars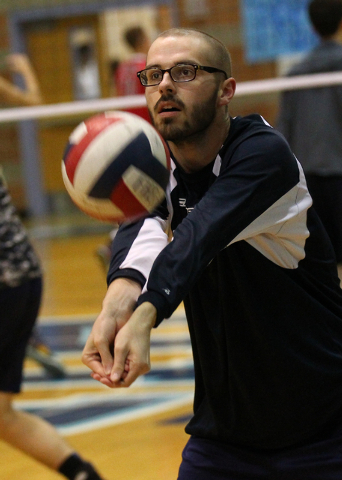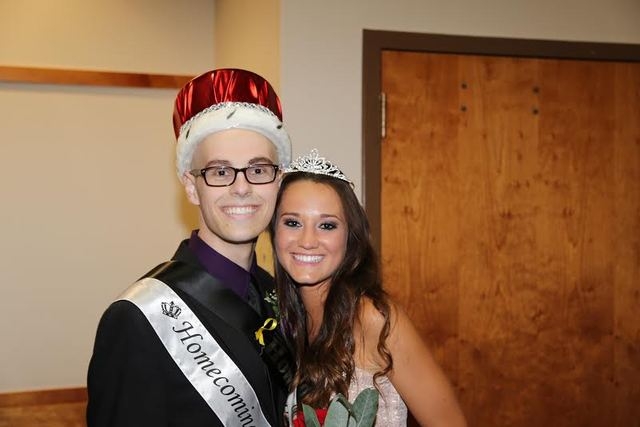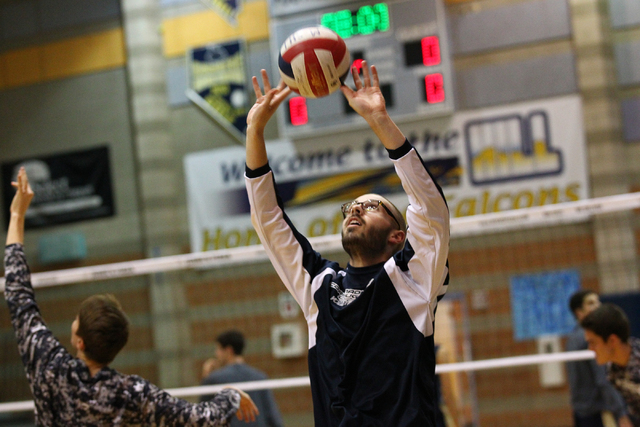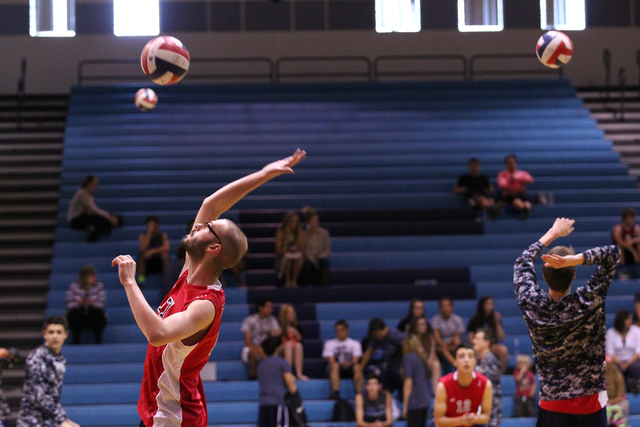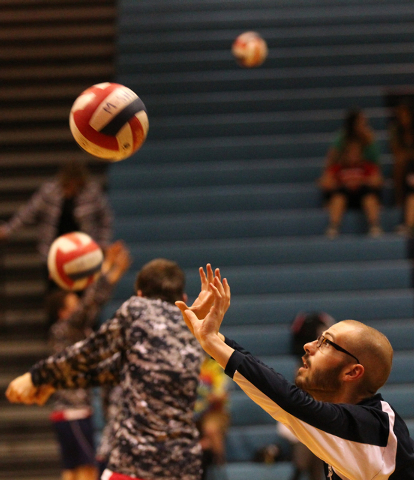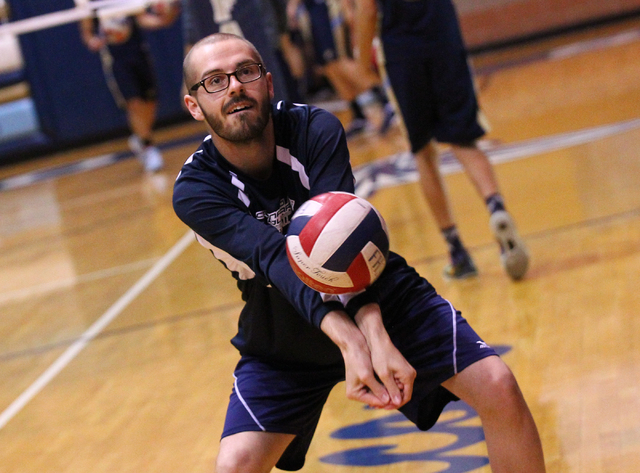 When cancer delivered itself to Michael Tatalovich on May 1, 2013, it probably should have included a return to sender, because there was no way it was going to beat the spunky Coronado volleyball player.
Insufficient postage, you could say.
Tatalovich, a senior, can recall every little detail over the past two years, beginning with the first signs of pain in 2012 to the doctor's announcement in post-op surgery at Centennial Hills Hospital.
"I remember not knowing how to act and tears just coming," he said. "It was kind of disorientating, and it felt like I was getting a rug pulled beneath my feet."
At that moment, Tatalovich was determined to overcome Ewing's sarcoma, a rare disease in which cancer cells form in the bone or soft tissue. He wanted nothing more than to get back on the volleyball court with his friends and teammates. So rather than negatively focus on the 20 to 30 percent chance of not making it, he flipped the script.
"At the time, the doctor said it was either Stage 1 or Stage 2, which means you have between a 70 and 80 percent chance of beating it," Tatalovich said. "Those were pretty good odds, I mean, a lot better than some people have."
According to the National Cancer Institute, the frequency of Ewing's sarcoma in patients ages 10 to 19 is nine to 10 cases per 1 million.
"After I left the hospital, I threw up a couple of times just from nerves and the medication," Tatalovich said. "I went home, and my bed had gotten moved downstairs because I was wheelchair bound at the time. I just laid there and cried a little bit more. I think my family kind of left me alone for a while so I could try to internalize what had happened."
For the next 10 months, Tatalovich underwent strict chemotherapy sessions while juggling his homeschooling and physical therapy.
"Most of the days it was 8 a.m. to 5 p.m," he said. "It was waking up early, going to chemo all day and then coming home as the sun was setting. I just basically slept the whole time, or at least I tried to.
"I've always been a pretty independent person, so having to relinquish a lot of my freedom and rely on family members or medical providers was the hardest part. The freedoms that seem so everyday and normal aren't anymore."
Tatalovich, who was voted homecoming king by his peers in October, returned to class at Coronado in early February, but was still too weak to participate in athletics. His last day of chemo was March 14, one day after the Cougars' first volleyball match of the season.
At his lowest weight, the 6-foot-2-inch Tatalovich checked in at 135 pounds, considerably less than his previous 180 pounds.
"We just knew that once he was healthy again, we wanted to try to get him back on the court," Coronado coach Matt Johnson said. "He started coming back to practice daily about two weeks ago, and it was like he was never gone. A lot of the kids were amazed at what he was able to do on the court, considering he just had his hip replaced. These guys are all inspired. He's a survivor."
After participating in the 10 required practices set by the Nevada Interscholastic Activities Association, Tatalovich made his season debut May 5 in the Cougars' final home game of the season, on senior night.
"You could just feel the love and excitement from him being out there," Johnson said. "It was probably one of the more special senior nights, if not games, I've ever been a part of."
Senior outside hitter Max Osmundson, who's known Tatalovich since freshman year, couldn't agree more.
"For me, senior night was just having Michael on the court," he said. "Being able to play with him for the first time in almost two years was awesome and kind of calming. He's mature and kind of stoic about everything he does. Having that to counter all the energy and hype going into the playoffs, it's just nice.
"Some people were terrified when he was on the court. Every time he hit the ground, there were gasps. We knew, because of practice, that he could handle it. It's honestly not that big of a deal having him here because he blends in so well. He's a part of the family. We don't baby him. He's not just going through the motions. He's not a trophy out there just to bring crowds. He's here and he's playing as hard as he can, hitting the ground and getting floor burns just like everybody else."
The night still feels surreal to Tatalovich.
"It was very gratifying because it was kind of a proving ground," he said. "Yes, I had been off the court for a year. Yes, I had gone through a lot of stuff and was physically and mentally a different person. But I still had what it took to be on a varsity team."
Tatalovich ended his senior night with four digs, an ace and hundreds of smiles.
He wouldn't have it any other way.
Coronado (25-8), the Southeast League's No. 1 seed, faces Silverado (5-12) in the Sunrise Region tournament at 7 p.m. Tuesday at Las Vegas High. Both regions begin at 2 p.m, with the Sunset matches being held at Legacy. The Cougars will be looking for their third consecutive state championship, but first with Tatalovich on the roster.
"A state championship would kind of be the perfect ending," Tatalovich said. "Almost cinematic to the whole thing."
To help Michael's fight with cancer, visit: http://www.gofundme.com/7n4u9k. Once his goal is met, the remaining funds will be donated to Teenage Cancer Research and Ewing's sarcoma support groups.