Roundup: Sierra Vista takes down Bishop Gorman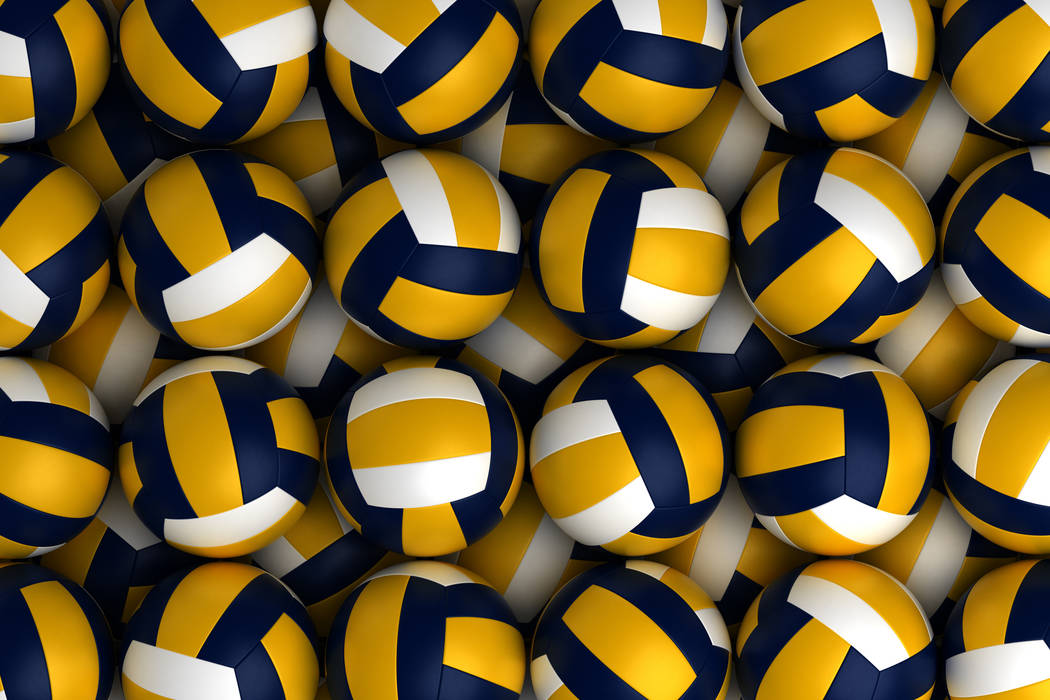 Croix Reganit had 16 kills, 10 digs and one assist Thursday to lead Sierra Vista's boys volleyball team to a road win at Bishop Gorman, 22-25, 25-16, 13-25, 25-21, 15-13.
Bronson Tomas had one kills, dished out 32 assists, had six digs and two blocks, and Trenton Morss had one kill, one assist and 39 digs for the Mountain Lions.
Arbor View 3, Clark 0 — At Clark, Max Senior had 10 assists, five digs and two aces in a 25-7, 25-5, 25-10 victory over the Chargers.
Keegan King added seven aces and three digs for Arbor View.
Shadow Ridge 3, Legacy 0 — At Legacy, Tanner Franklin and Derek Robnett each had nine kills as the Mustangs beat the Longhorns, 25-13, 25-13, 25-11.
Justin Ahlstrom added nine assists for Shadow Ridge.
Nathan Johnson led Legacy with eight assists and seven digs.
Centennial 3, Durango 0 — At Durango, Sam Durkin dished out 30 assists to power the Bulldogs to a 25-18, 25-14, 28-26 sweep over the Trailblazers.
Stephen Hitchcock had 14 digs, and Tyler Godown added 10 kills for Centennial.
Braetin Foster led Druango with 33 digs and Tai Foster tallied 18 digs for the Trailblazers.
Bonanza 3, Spring Valley 0 — At Bonanza, Espen Guzman supplied 25 assists in the Bengals' 25-16, 25-17, 25-16 sweep of the Grizzlies.
Khoa Nguyen put down eight kills, and Mark Thuet tallied seven kills and five aces for Bonanza.
Palo Verde 3, Desert Oasis 1 — At Palo Verde, Jared Brady had 12 kills to lead the Panthers past the Diamondbacks, 21-25, 25-11, 25-18, 25-14.
Andrew Tingey had nine kills, and Jackson Fife had 19 digs for the Panthers.
Liam Morrissey had 13 kills, 12 digs and four blocks to lead the Diamondbacks.
Josh Bastin had six kills, 13 assists, 10 digs and one block, and Tyler Sadama had two assists, one ace and 19 digs for Desert Oasis.
Box scores:
Sierra Vista 3, Bishop Gorman 2