Roundup: Aseret Geraldo helps Cheyenne outlast Valley
September 12, 2017 - 9:56 pm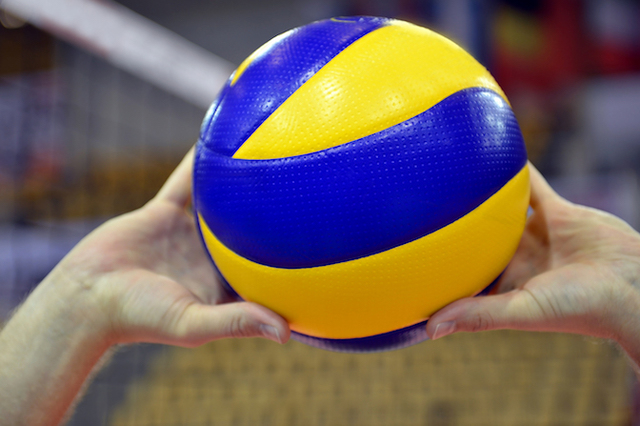 Aseret Geraldo had 36 assists Tuesday to lead the Cheyenne girls volleyball team to a 25-19, 27-29, 16-25, 25-21, 15-7 victory over visiting Valley.
Eryuan McJoy added 11 kills and four aces for the Desert Shields, and teammate Leerah Hunt had eight kills and four aces.
Kiarra Brown led the Vikings with six kills and 31 digs. Krystal Carter added seven kills for Valley.
Basic 3, Boulder City 0 — At Basic, Kiara Richardson had 17 kills to lead the Wolves to a 25-18, 25-21, 25-17 win over the Eagles.
Serenity Lomprey had 11 kills and two blocks, and Selena Boquist six aces and four digs for Basic.
Rancho 3, Clark 0 — At Rancho, Kekai States supplied 18 assists and five aces in the Rams' 25-4, 25-7, 25-10 sweep of the Chargers.
Melissa Macato had 11 aces, and teammate Angelyne Berkedal tallied eight kills for Rancho.
Jennifer Kim had six digs to pace Clark.
Mojave 3, Coral Academy 0 — At Mojave, Sierra Orton had 12 kills and four aces as the Rattlers beat the Falcons.
Savannah Blanchard-Davis added four kills and four aces, and Aqeelah Muhammad had 16 assists for Mojave.
Nivetha Nithyan led Coral Academy with 25 assists.
Lake Mead 3, GV Christian 0 — At Lake Mead, the Eagles beat the Guardians, 25-8, 25-18, 25-12.
Victoria Gil had two aces for GV Christian.
Lincoln County 2-2, Adelson School 0-0 — At Panaca, the Lynx swept a pair of matches from the Lions.
Lincoln County won the first match 25-11, 25-9, and took the second 25-14, 25-16.
SLAM Academy 3, Somerset-Losee — At Somerset-Losee, the Bulls swept the Lions, 25-20, 26-24, 25-21.
Box scores: