Roundup: Las Vegas High rolls past Roadrunners
August 23, 2018 - 10:08 pm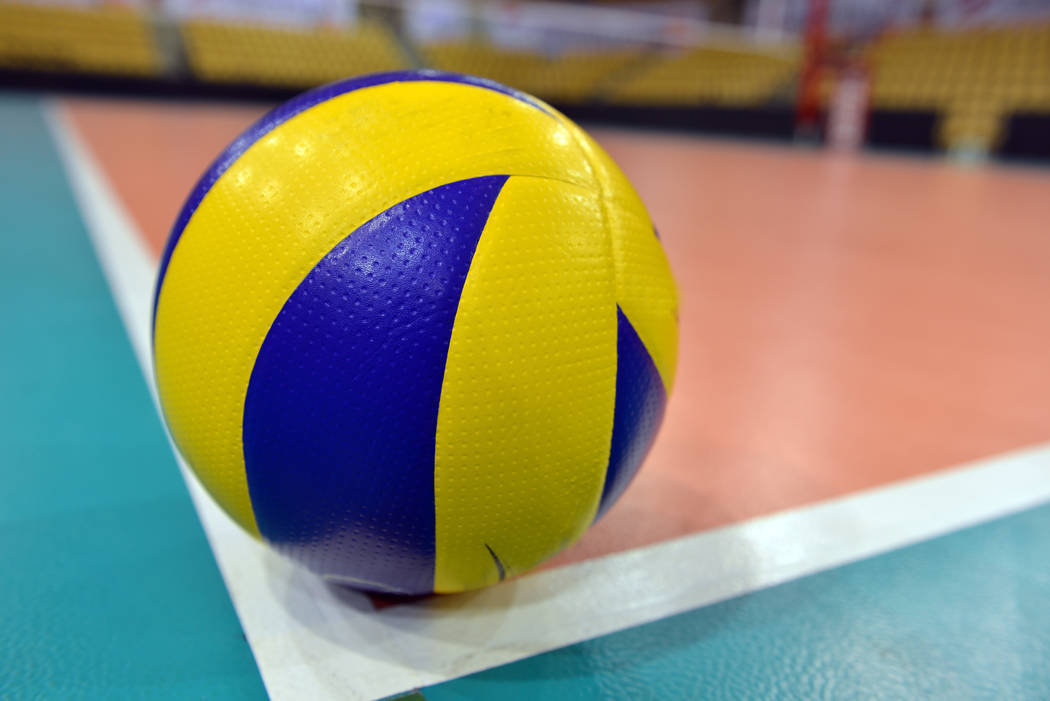 Skyla Faught had 14 kills and three aces to lead the Las Vegas High girls volleyball team to a 25-19, 25-21, 25-15 win over visiting Tech on Thursday.
Victoria Barney had eight kills and two aces, Semiah Arrington had nine kills, and Brooklyn Stone had two kills, three aces and dished out 21 assists for the Wildcats.
Kaitlyn Harvey had three kills, four aces and two digs to lead the Roadrunners.
Sidney Schumm had five kills, and Karis Fernandez had two kills and two blocks for Tech.
Boulder City 3, Green Valley 0 — At Green Valley, Kamry Bailey had 17 kills and four aces for the Eagles, and Ava Wright had 29 assists and four aces in their 25-23, 25-18, 25-21 win over the Gators.
Kelsi Robinson had six blocks for the Eagles, Raegan Herr had four blocks, Ashleigh Wood had three aces and Zoey Robinson had six digs.
Madison Hutchison-Martinez had 11 assists and nine digs for Green Valley. Julia Whiting-Reed had eight kills, and Breanna Onori had seven assists for the Gators.
Spring Valley 3, Western 0 — At Western, the Grizzlies had 12 aces in the second set and swept the Warriors, 25-22, 25-4, 25-9.
Brooke Robinson had five aces in the second set for Spring Valley. Robinson and Vaden Mangler each finished with seven aces for the Grizzlies, and teammate Simone Beane had seven kills.
Camille Riggs had three kills, and teammate Adrianna Jones added two aces to pace Western.
Del Sol 3, Desert Pines 0 — At Del Sol, Genessa Galibut had 15 assists, five aces and two kills in the Dragons' 25-21, 25-22, 25-15 sweep of the Jaguars.
Julie Robles had four aces, three kills and two digs for the Dragons, and Jackie Gurrola had seven aces and three kills.
Coronado 3, Rancho 0 — At Coronado, Cassandra Smits-Van Oyen had 21 assists, eight digs and five aces to lead the Cougars over the Rams, 25-12, 25-9, 25-23.
Sasha Bolla had eight kills and two digs for the Cougars, Riley Froman had seven kills and a block and Brooke Dobson had five kills.
Rancho's Angelina Robles had seven kills and six digs, Jan Duhaylungsod had nine assists and four kills and Mia Suzuki had eight digs.
Faith Lutheran 3, Silverado 0 — At Faith Lutheran, Kyrie Lorfing supplied 29 assists, nine digs, and four assists to power the Crusaders to a 25-14, 25-6, 25-9 sweep of the Skyhawks.
Lauren Tomita had 15 digs, and Hailey Carroll added eight kills and seven digs for Faith Lutheran, which got 10 kills from Anna Massari.
Shadow Ridge 3, Sierra Vista 0 — At Sierra Vista, the Mustangs swept the Mountain Lions, 25-19, 25-23, 25-13.
Caleyse Saunders had eight kills, and teammate Audrey Dayton added five kills to lead Sierra Vista.
Mojave 3, Canyon Springs 0 — At Mojave, Chania Scott had eight kills and four blocks to power the Rattlers over the Pioneers, 26-24, 25-16, 25-13.
Aqeelah Muhammad had 18 assists for the Rattlers, and teammate Vany Carballo had 23 digs and three aces.
Jeanette Fine had seven kills and four blocks, and Ja'Nasia Spand had five kills for Canyon Springs.
SLAM Academy 3, Innovations International 0 — At SLAM Academy, Natalya Barney and Faith Enos each had seven aces to lead the Bulls to a 25-4, 25-8, 25-7 win over the Ambassadors.
Amanda Lara had seven kills for the Bulls, and Austynn Martinson had five kills.
Cimarron-Memorial 3, Basic 0 — At Cimarron-Memorial, Natasha Obradovic had 12 kills and six digs as the Spartans swept the Wolves, 25-22, 25-19, 25-16.
Destiny Garcia added 27 assists, nine digs and two aces, and Andrea Aldaco had 17 digs for Cimarron.
Liberty Baptist 3, Somerset-Losee 0 — At Somerset-Losee, the Knights swept the Lions, 25-20, 25-21, 25-11.
Sky Pointe 3, GV Christian 0 — At Sky Pointe, the Eagles beat the Guardians, 25-16, 25-7, 25-9.
Box scores:
Boulder City 3, Green Valley 0
Liberty Baptist 3, Somerset-Losee 0
Shadow Ridge 3, Sierra Vista 0
SLAM Academy 3, Innovations International 0