Sunset Region: Cimarron wins title in nail-biter over Shadow Ridge
February 3, 2018 - 8:34 pm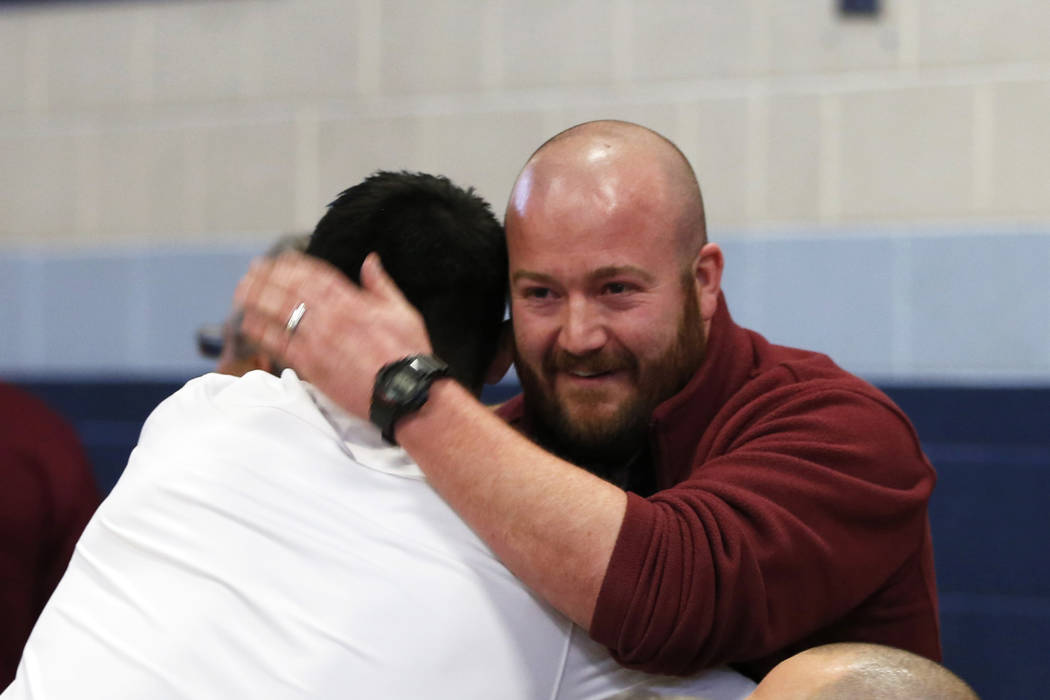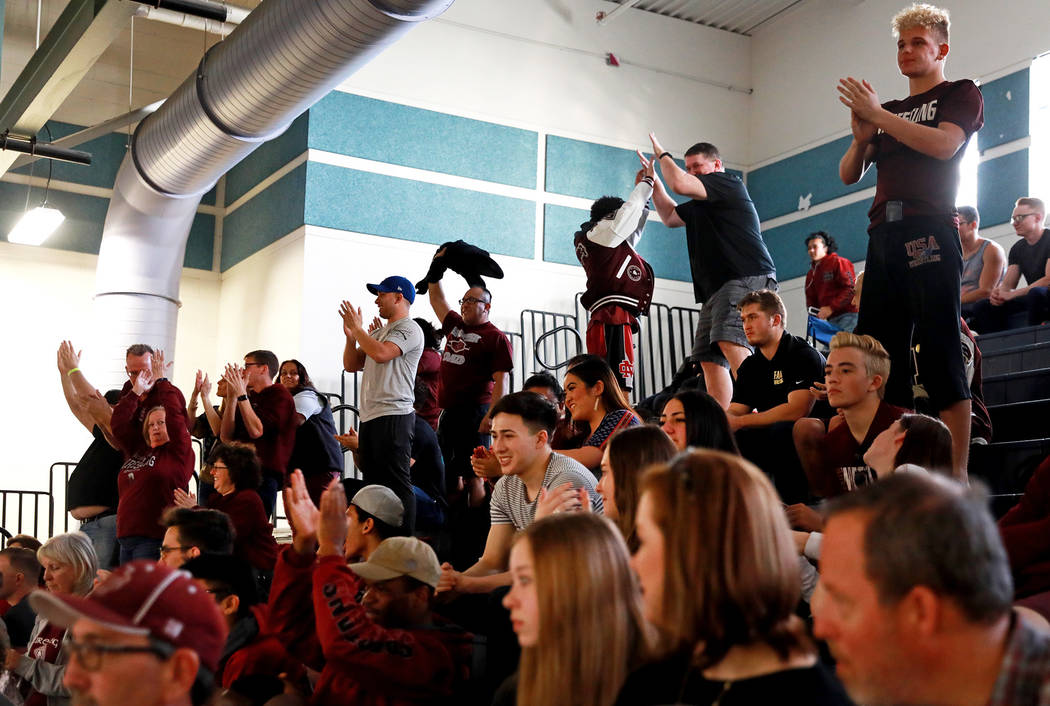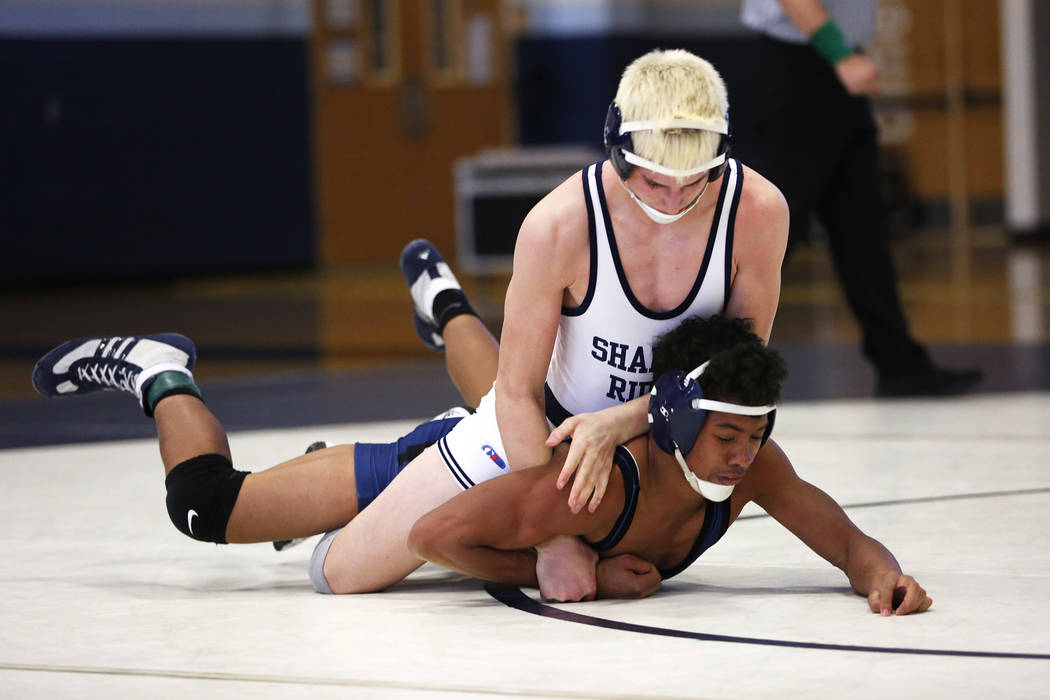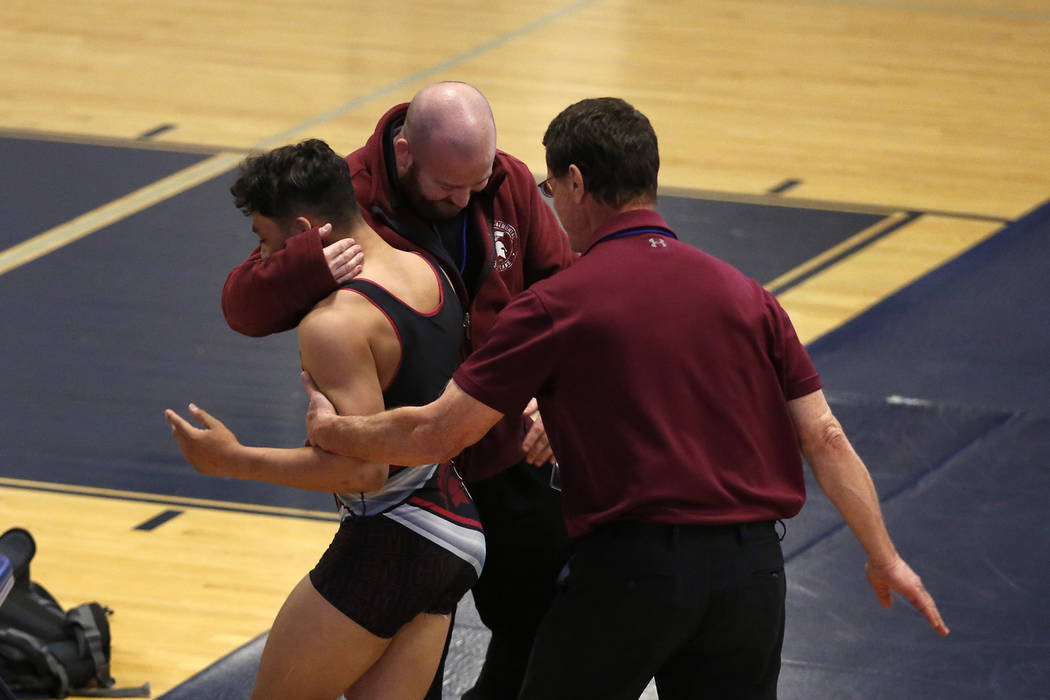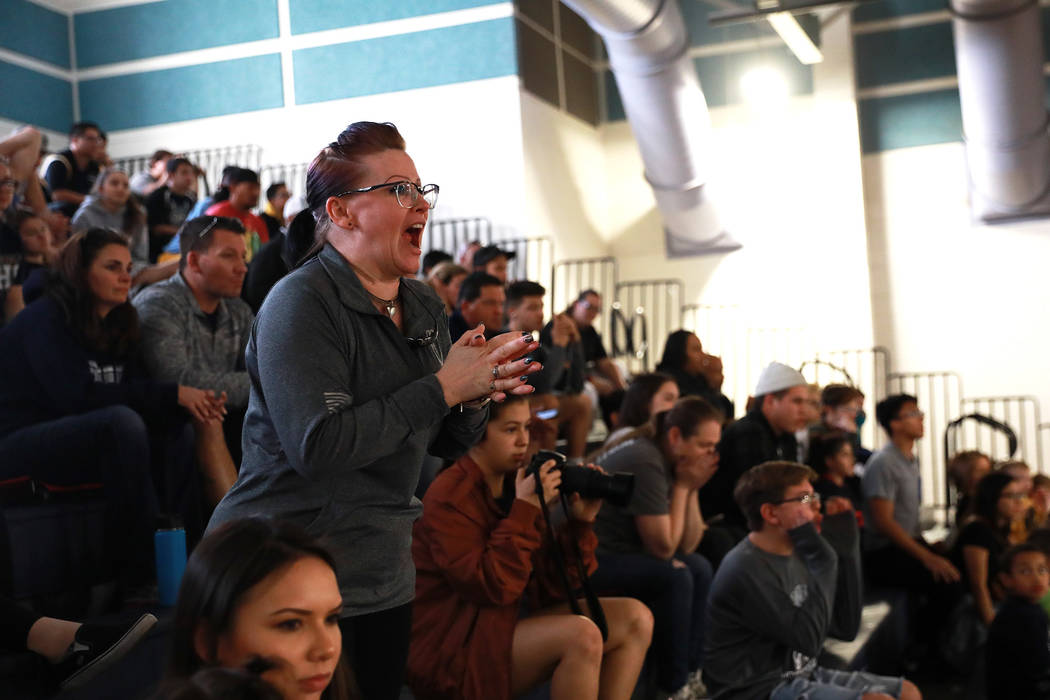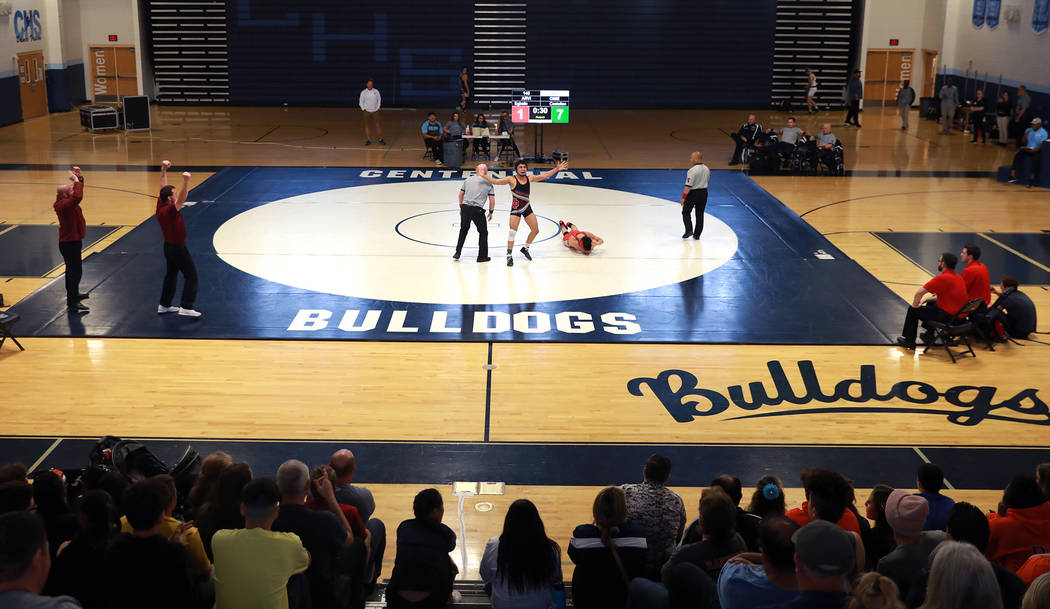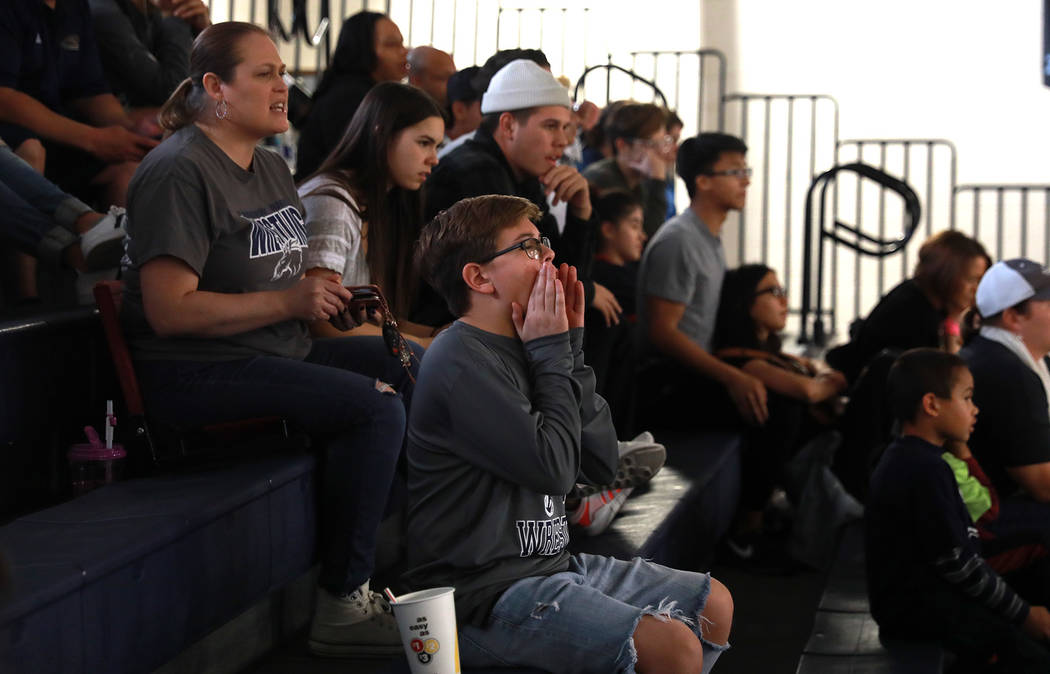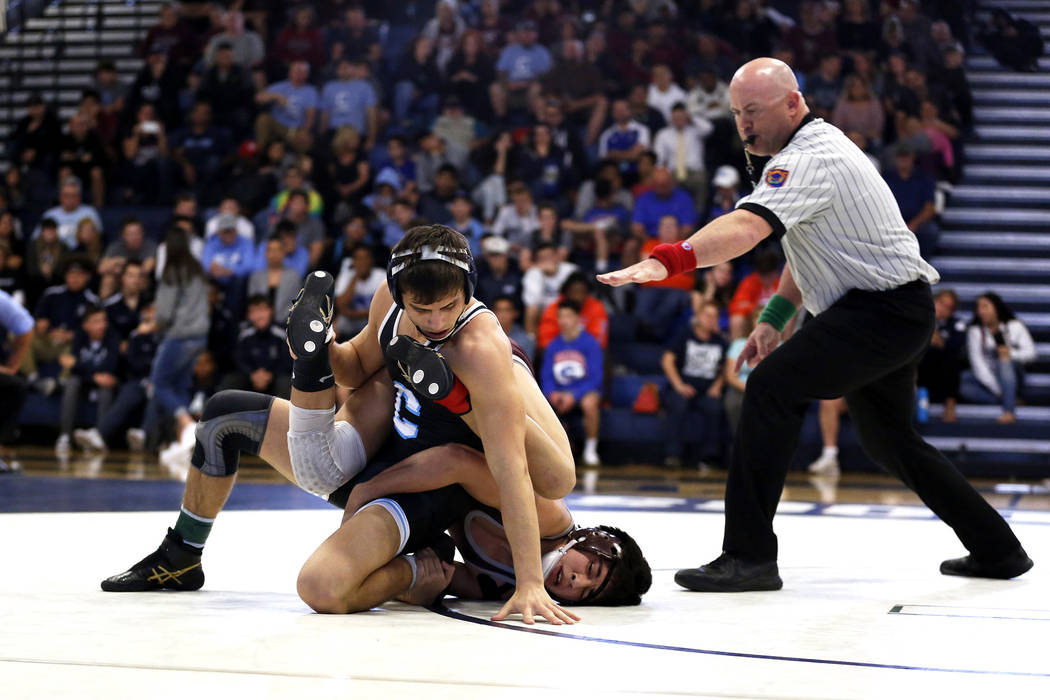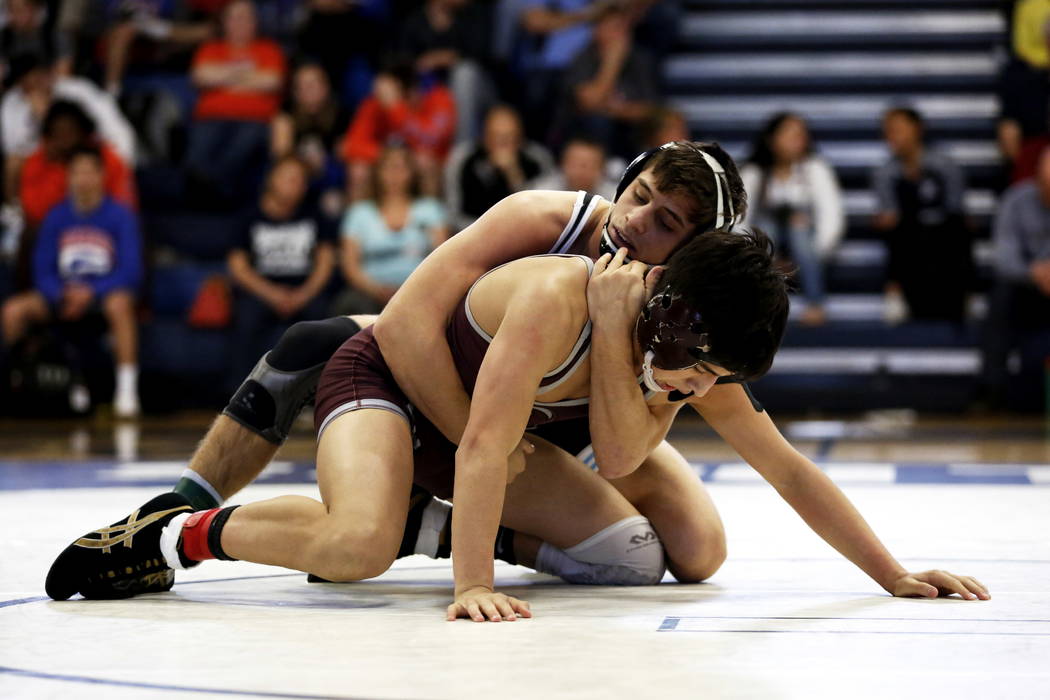 Cimarron-Memorial and Shadow Ridge entered the day neck-and-neck in the battle for the Sunset Region wrestling championship. And the one time they met in the final round, Cimarron took the match, and the main prize.
With Cimarron holding a slight lead, Nathaniel Rodriguez scored a reversal with two seconds remaining in the third period to break a 2-2 tie and win the 132-pound region title. In the process, he secured enough team points to help the Spartans bring home the ninth region title in program history Saturday at Centennial.
"If he would have won that match, Shadow would be winning and probably would have run away with it," Rodriguez said. "Coming in next year we have a motivation to retain that championship, to do even better, to get that state championship. It feels great winning for the team to push us even further."
The Spartans finished with 186 points, and Shadow Ridge had 182½. The difference was less than the score of a victory.
Shadow Ridge led entering the day, and Cimarron had a small lead entering the championship round. Rodriguez's win gave Cimarron 180 points, then freshman Amado Castellon (145 pounds) picked up a pin to give the Spartans their final margin.
Shadow Ridge was set to pick up six points by forfeit at 160 pounds, so the 152-pound match gave the Mustangs a shot. But when Durango's Kaden Renshaw won 10-5, the Spartans celebrated in the side of the gym: They were back on top.
"It's what we've been talking about ever since I was little," Castellon said. "My eighth-grade year they said 'You're going to win a region title.' So much pressure, under pressure, and it feels really good."
The Spartans also received second-place finishes from Daniel Rodriguez (138), Carlos Hernandez (195) and Adrian Alonso (220), and qualified seven wrestlers for the state tournament next week.
It wasn't that long ago the Spartans were the premier wrestling team in the area. They either won or placed at second at 13 region meets from 2001 to 2014, and though the drought was two years, it was rare for Cimarron.
For coach Mike Garcia, in his 24th season at the helm, the feeling could not be better.
"The biggest thing about this is that we had every kid that's on our team score, and with a three-and-a-half-point differential, obviously they all met something," Garcia said. "We needed another (banner). It's for our school."
Contact Justin Emerson at jemerson@reviewjournal.com or (702) 387-2944. Follow @J15Emerson on Twitter.
Results: