Medical calls at EDC's first night double last year's number
Updated June 19, 2017 - 11:38 am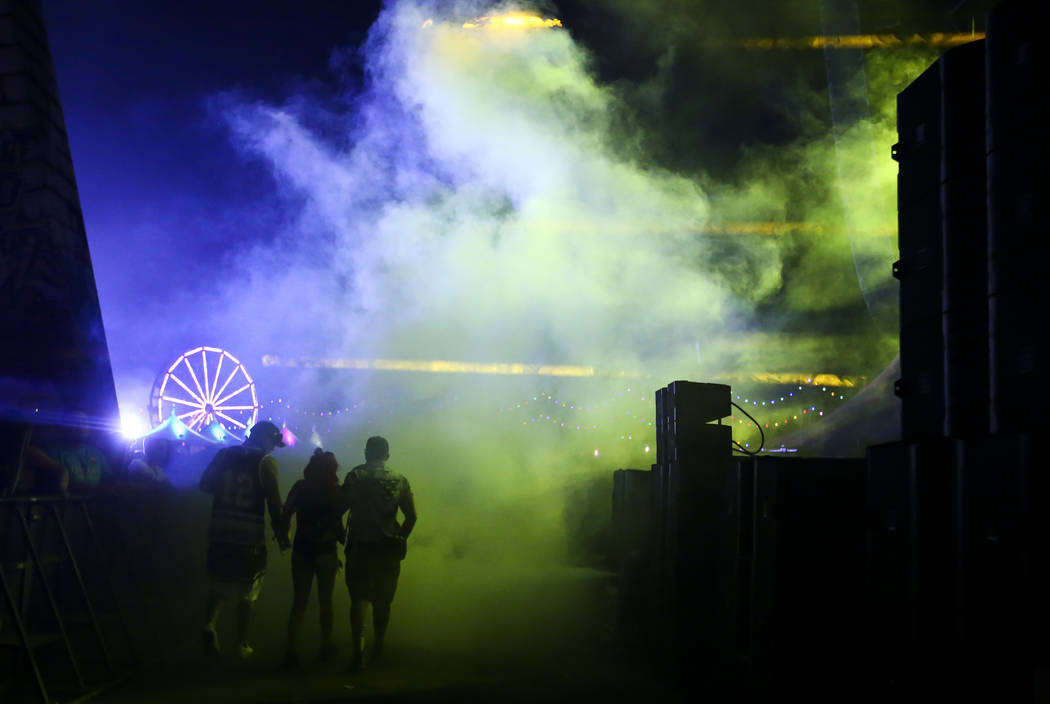 Las Vegas police reported more than twice as many medical calls compared with last year on the first day of Electric Daisy Carnival.
The Metropolitan Police Department said there were 443 medical calls placed at EDC between 6 p.m. Friday and 6 a.m. Saturday — a 129 percent increase from 2016.
Six people were transported to area hospitals, including one employee hospitalized for a pre-existing medical condition.
The three-day electronic music festival runs through Monday morning at Las Vegas Motor Speedway. Throughout the entire festival, medical calls were up 77 percent.
Last year, 20-year-old Kanani Kaimuloa died days after collapsing at the festival on June 20, 2016. The coroner ruled Ecstacy and cocaine intoxication combined with heat exposure led to her death.
The National Weather Service forecast triple-digit highs this weekend and issued an excessive heat warning on Saturday that will last through the week.
A 34-year-old man died early Saturday morning at EDC.
Insomniac Productions estimated about 136,000 people attended on Friday night, an increase of about 1,000 people from the previous year. Insomniac also reported many more ejections from the first day of this year's festival — 118 compared with 36 in 2016.
On Friday, Metro issued five traffic citations, five misdemeanor citations and made four misdemeanor arrests, two of which were for battery on a police officer. Metro made 29 narcotics-related felony arrests Friday, and reported three traffic accidents related to the festival.
In 2016, Metro arrested 114 attendees total on felony narcotics charges, DUI charges and misdemeanor charges during the festival.
Contact Max Michor at mmichor@reviewjournal.com or 702-383-0381. Follow @MaxMichor on Twitter.