7 Clark County residents bitten by dogs each day
Updated June 7, 2017 - 5:37 pm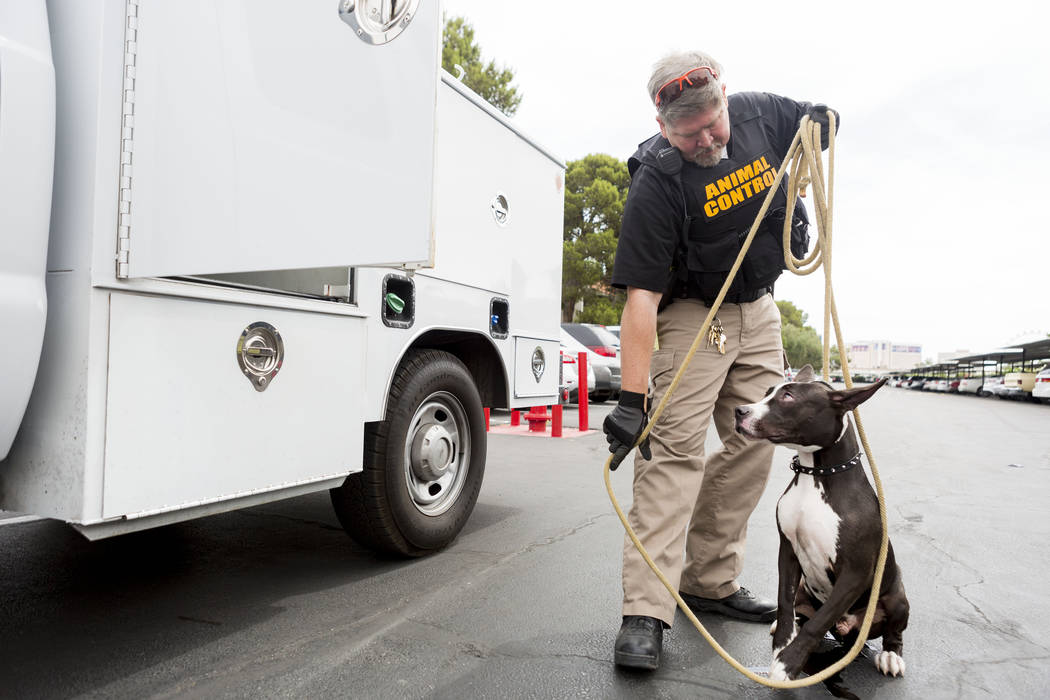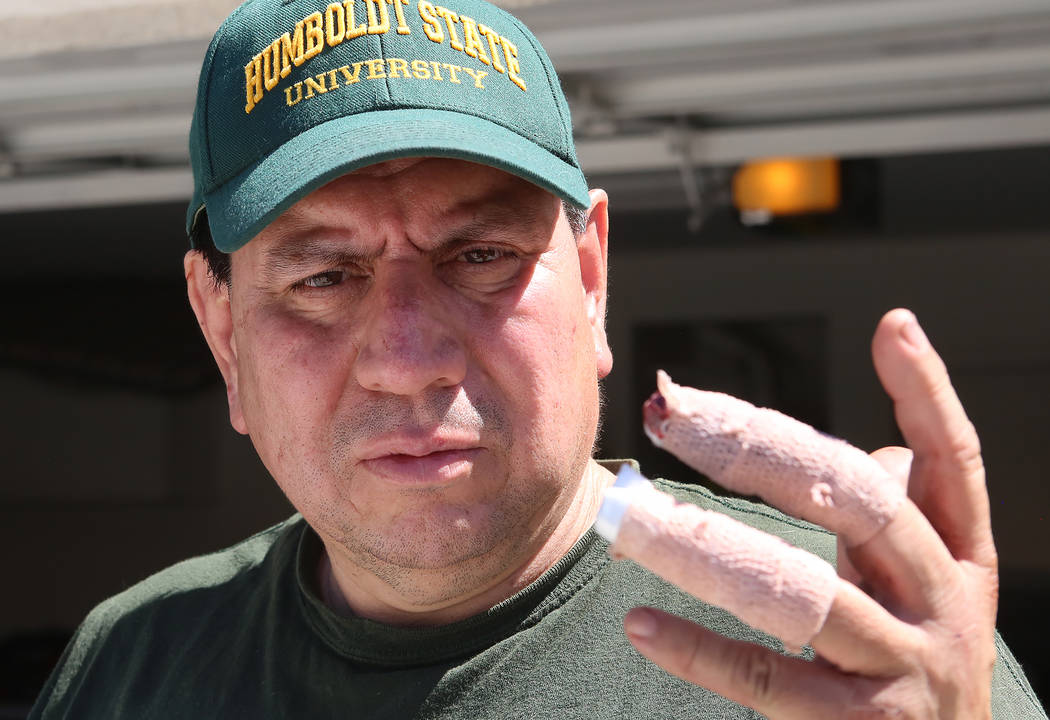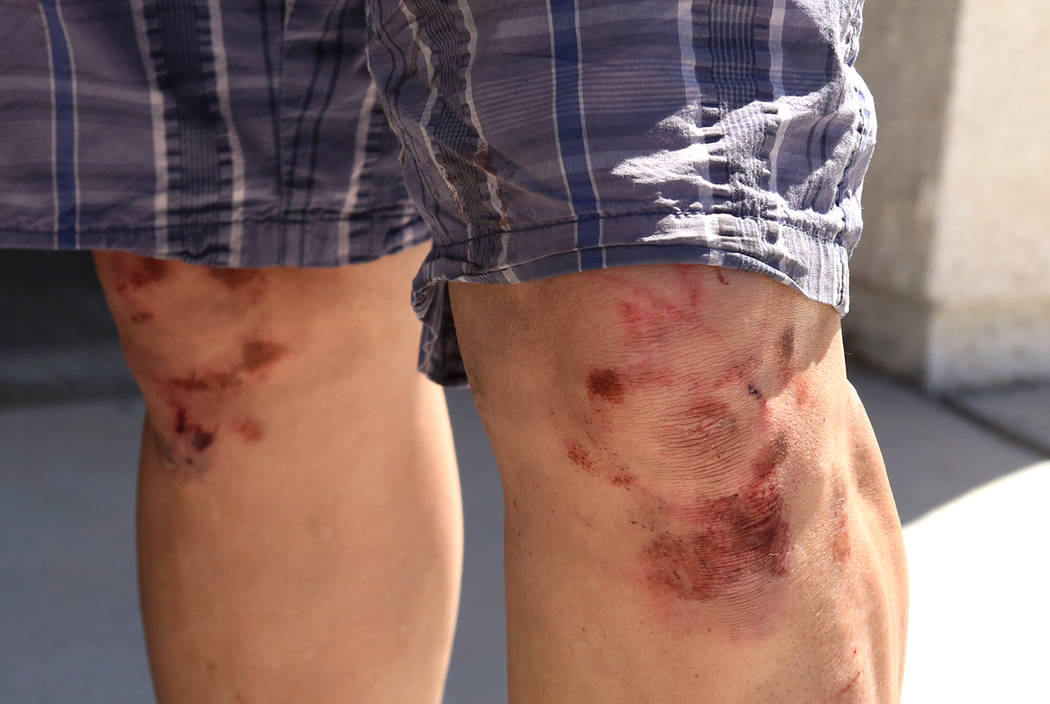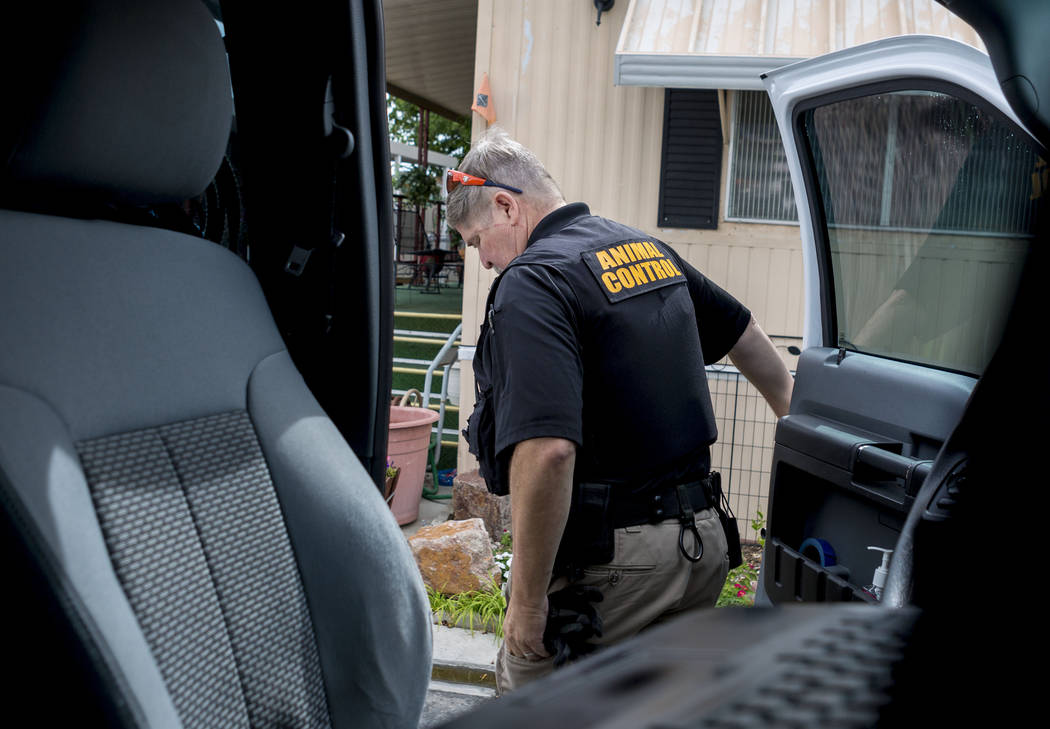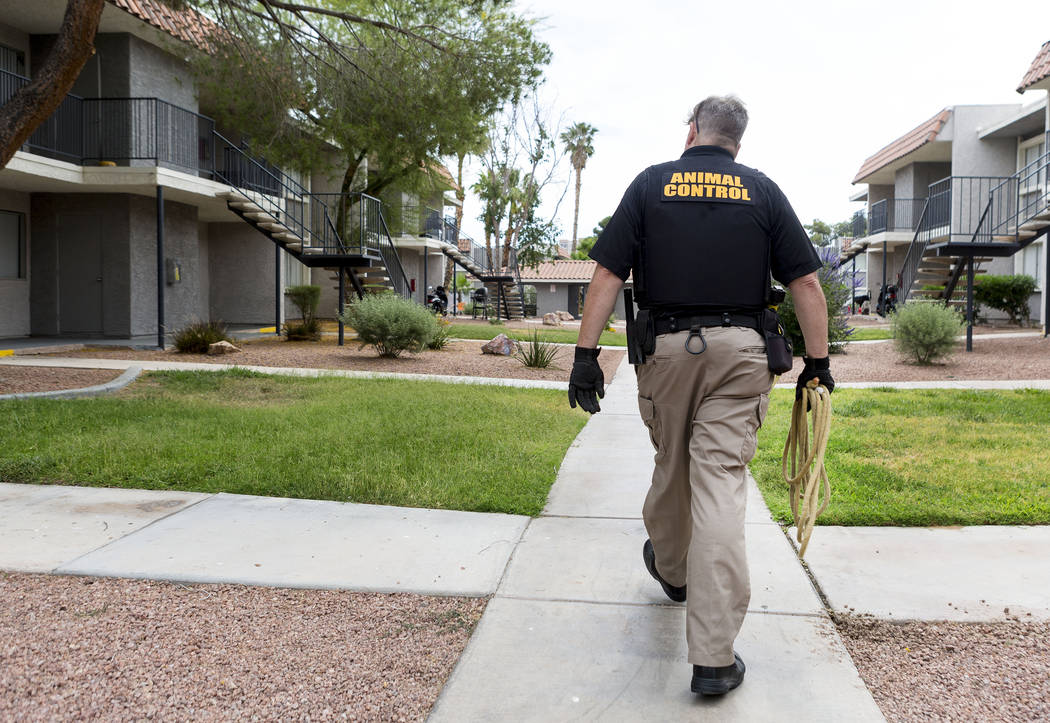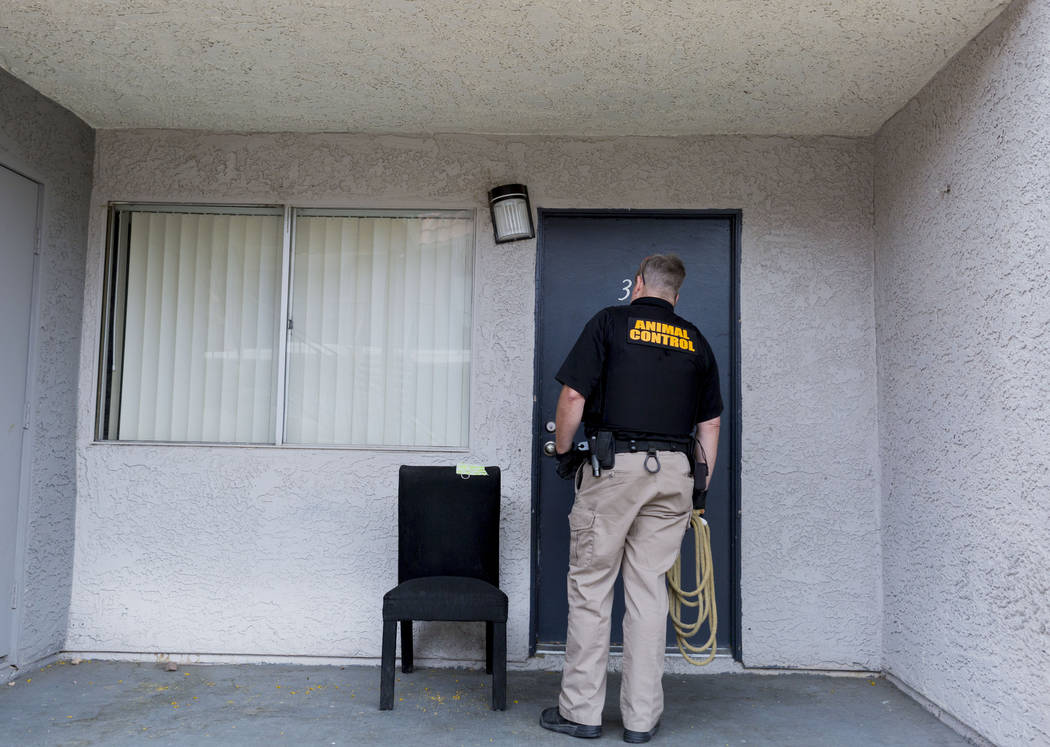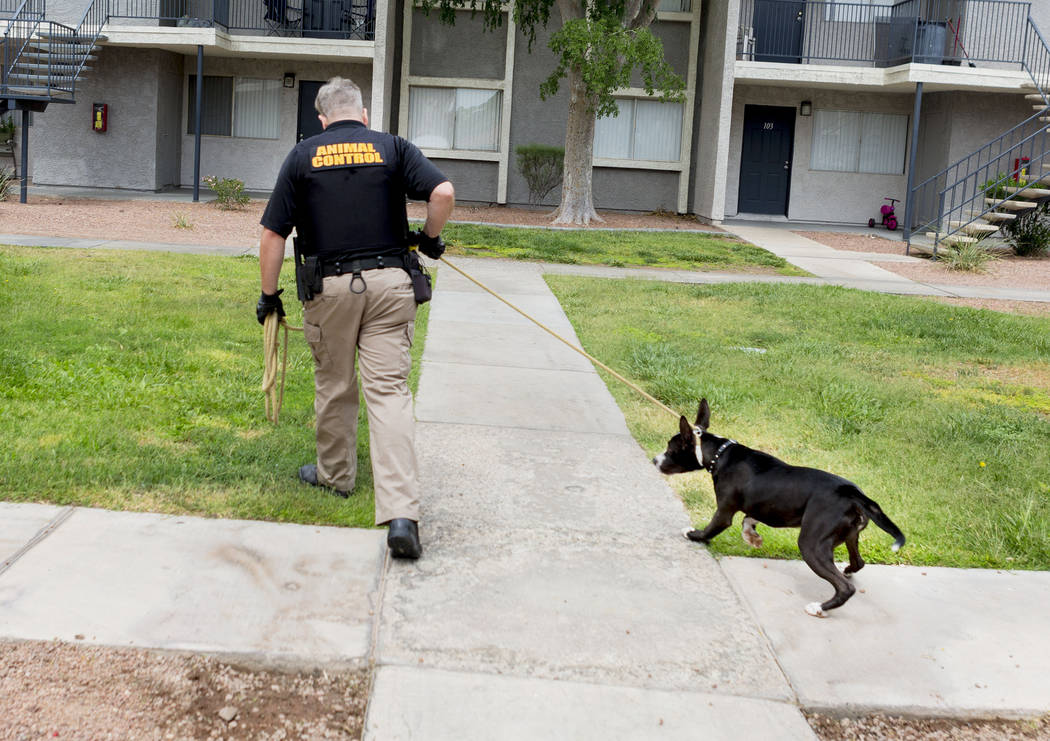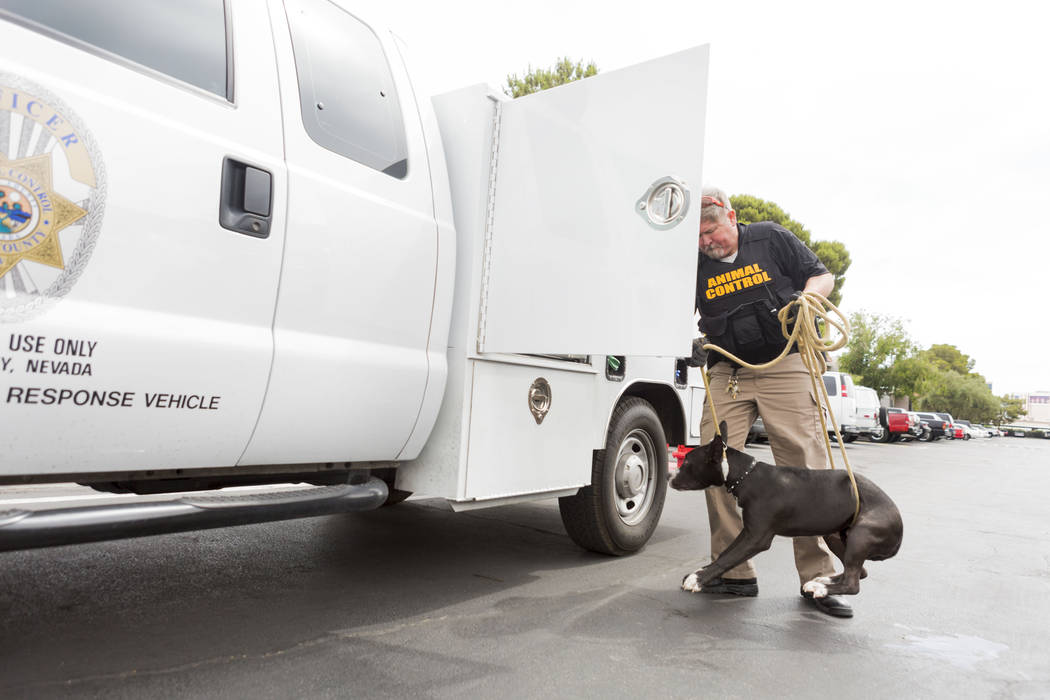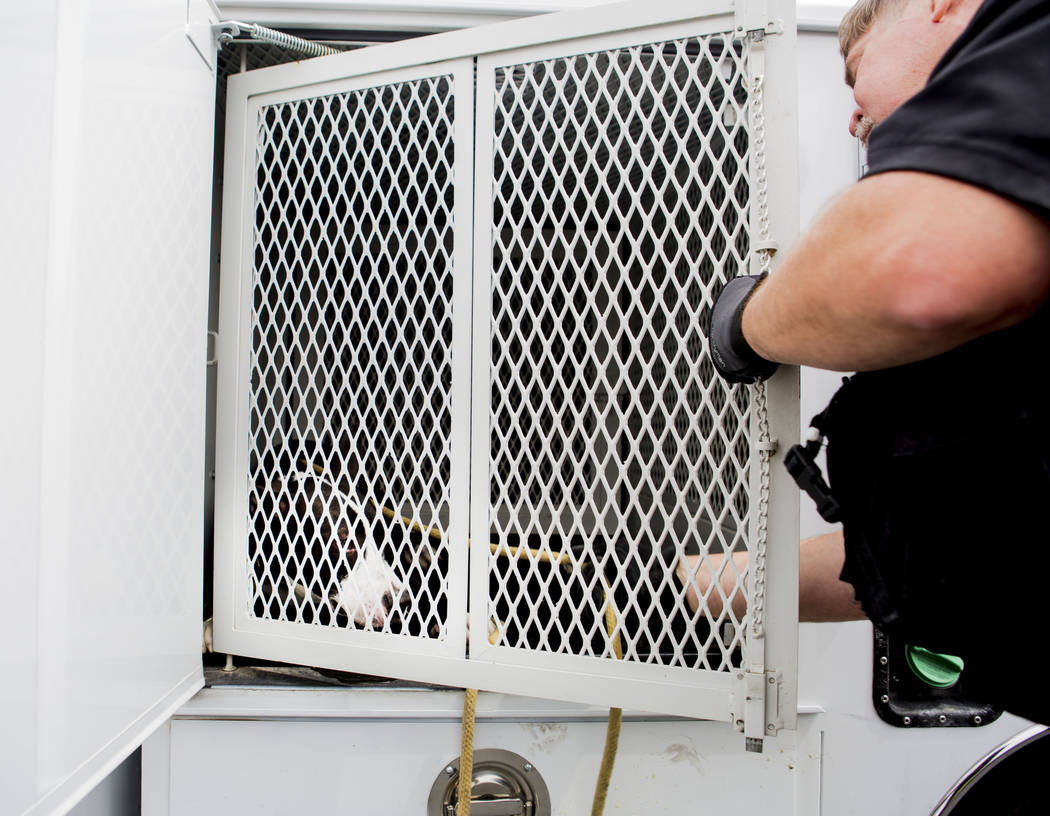 Though only the most savage attacks make headlines, dogs bite an average of at least seven people every day in Clark County.
Animal control data from Clark County, Las Vegas, North Las Vegas and Henderson show an average of slightly more than 2,500 bites were reported to animal control each year during the past five years.
The vast majority of the attacks, which ranged from relatively minor bites to fatal maulings, occurred in Las Vegas and unincorporated Clark County.
Statistically speaking, that means a resident's chances of getting bitten are slim. About 2.1 million people live in the Clark County, so slightly over one-tenth of 1 percent are bitten every year.
But those encounters are often unpredictable and hard to avoid.
"It just takes one slip — the leash can slip out of the hand, or a kid can run up suddenly — for an accident to happen," professional dog trainer Myca Durocher said. "Even I can go to a park and run across a dog that's aggressive. If owners don't address that and the dog ever gets out that will create an issue."
Fatal attacks
Dog bites rarely result in death in Clark County. Since the start of 2012, six fatalities — about one a year — have been reported.
The most recent death was that of a 6-month-old infant killed May 8 after her family's pet "pit bull-terrier-type mix" began biting her, the Metropolitan Police Department reported. Last August, a pet pit bull mauled a 9-year-old boy to death at a friend's home in a neighborhood east of Las Vegas.
The dogs in both cases were euthanized.
But attacks can be deadly even if they initially don't appear too serious. Two of the most-recent Clark County deaths were from infections stemming from dog bites.
That's why people bitten by a dog, even their own pet, should keep a close eye on the wound, said Dr. Joe Iser, chief health officer of the Southern Nevada Health District.
The chance of contracting rabies is slim, Iser said, but tetanus and other bacterial infections are more common.
"The deeper the wound and the more jagged and torn the tissue, the more likely an infection," he said. "Watch the skin area for signs of infection. In general that would be swelling, redness and heat."
Preventative measures
Durocher and fellow trainer Jaymi Crook both say there are no inherently dangerous breeds of domesticated dogs. However, they note that "working dog breeds" — including German shepherds, Rottweilers and Great Danes — can bite with much more force than a Chihuahua or Pomeranian. That's also true of pit bulls, which are not a formal breed.
"If you buy a large, powerful breed make sure you address the training needed and socialize the dog while it's young," Durocher said. "They have a lot of energy. They have a lot of prey drive, so if you don't train the dog you'll have a lot of behavioral issues."
Even with training, preventing dog attacks can be difficult, Crook said, because "literally every situation is different."
Dogs will sometimes bite because they're afraid, because they're defending what they perceive to be their territory, or simply because they haven't gotten enough exercise, he said.
"Part of this is all of us bring thrown together in a social dynamic where we live next door to each other, and we don't know how each other's dogs are raised and trained," Crook said. "We have to give (our pets) their rules of the engagement, and we have to explain to them how we want them to behave. And a lot of people inadvertently teach their dogs behaviors that when they're left alone and have a lot of energy it manifests itself in a way that we don't want."
Durocher said parents should never leave small children alone with dogs.
"Children should be supervised around dogs and taught not to climb on the dogs, or pull on the dogs ears or tail," she said. "Some dogs tolerate it, but you don't want a child to do that because they may come across another dog that does not like that."
Self defense
The first step to protecting yourself from a dog attack is being aware of your surroundings, said Crook, director of training at High Powered K9 in Las Vegas.
"Know what lives in your neighborhood, especially if you're walking a small animal yourself," he said.
If a dog is acting aggressive, "you want to put something between yourself and the dog," Crook said.
Carrying an item like an umbrella or tennis racket can make for a good barrier, Crook said. Pepper spray can sometimes send an attacking dog on the run, but others will ignore it, Durocher said.
Both trainers agree that the one thing you should never do, unless absolutely necessary, is run.
"When human beings act like prey they often get treated like prey," Crook said.
Contact Michael Scott Davidson at sdavidson@reviewjournal.com or 702-477-3861. Follow @davidsonlvrj on Twitter.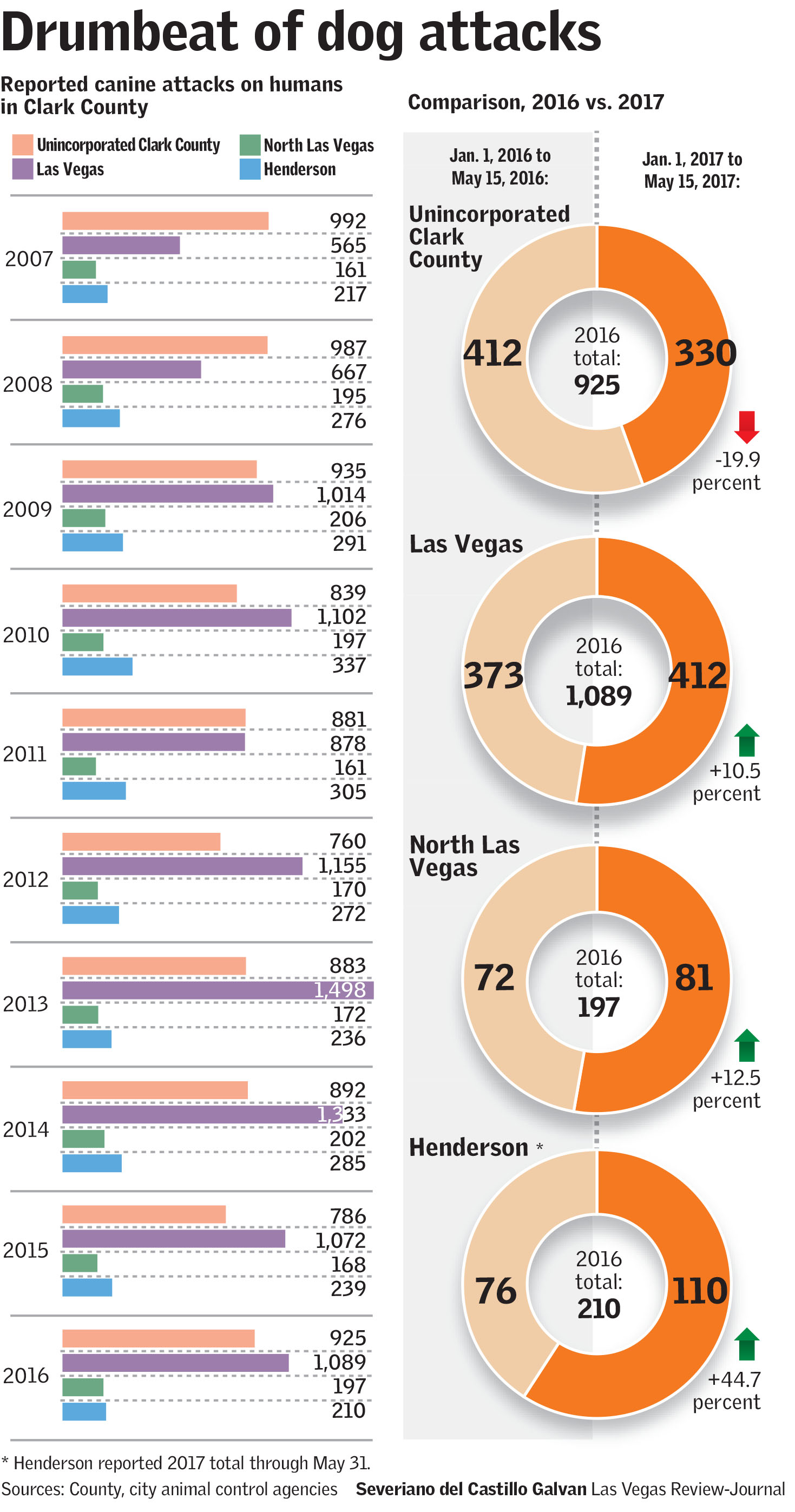 Fatal dog attacks in Clark County since 2012
May 8, 2017: Girl, 6 months old, killed from dog attack injuries.
Aug. 17, 2016: Boy, 9, killed from dog attack injuries to head and neck.
April 5, 2016: Woman, 94, killed by infection after dog attack injury.
April 14, 2015: Man, 79, killed due to complications of injuries from dog attack.
July 23, 2014: Man, 48, killed by infection after dog attack injury.
April 28, 2012: Boy, 1, killed from dog attack injuries to head and neck.