Nevada senator resigns after sex harassment investigation
Updated July 19, 2017 - 12:21 pm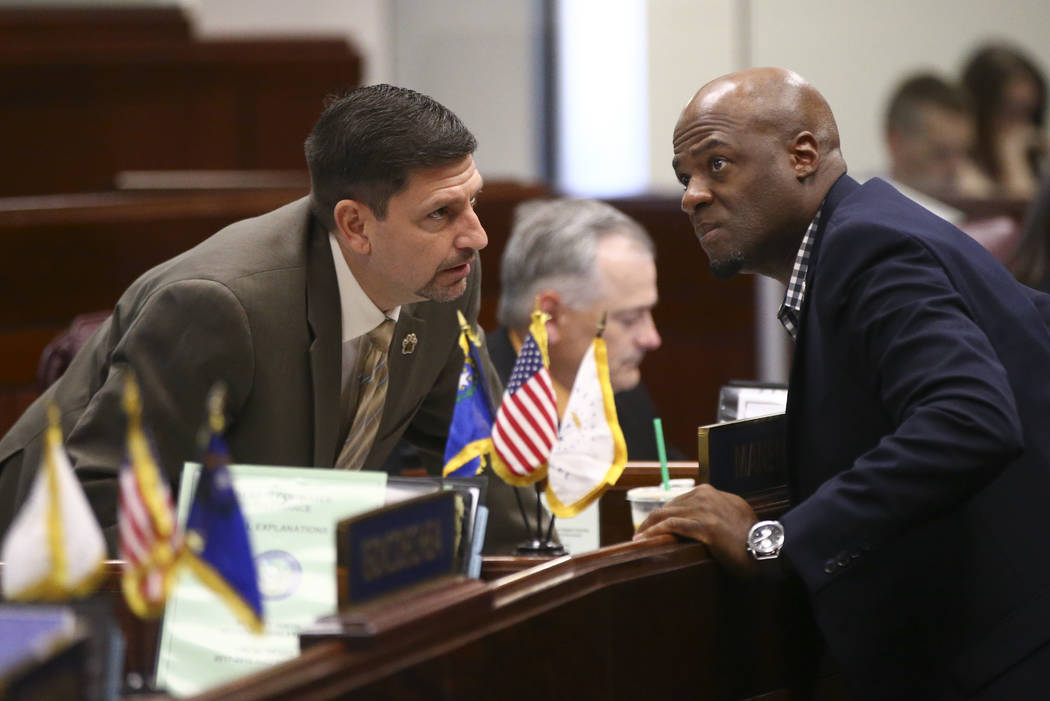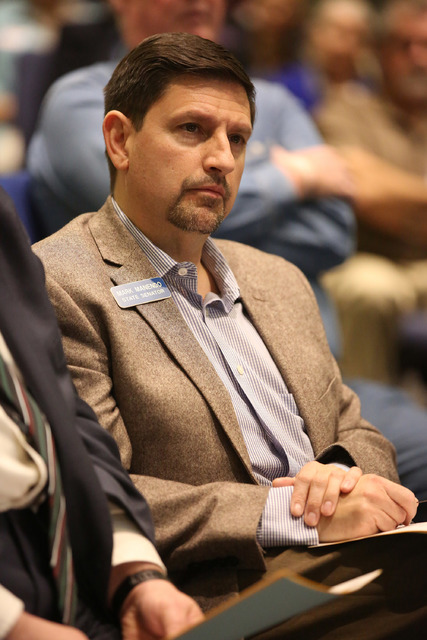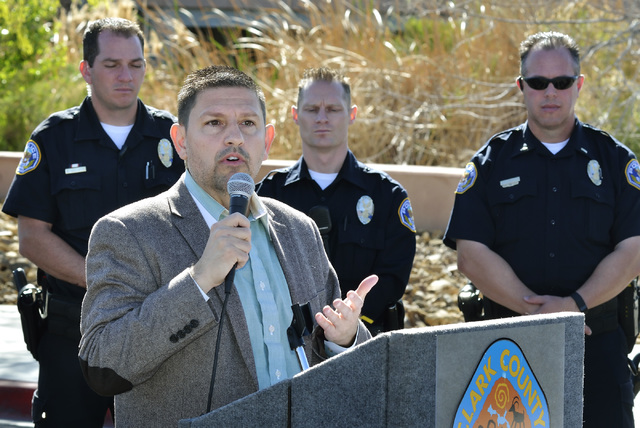 State Sen. Mark Manendo, D-Las Vegas, resigned Tuesday after the conclusion of an investigation into claims of sexual harassment.
Senate Majority Leader Aaron Ford, D-Las Vegas, ordered the investigation after complaints against Manendo were brought April 27, according to a statement from the state Senate Democratic Caucus. The law firm Van Dermyden Maddux was brought in to handle the investigation, which concluded July 13.
"The investigator concluded that Senator Manendo violated the Legislature's anti-harassment policy; had engaged in multiple and repeated instances of inappropriate, offensive, and unacceptable behavior towards female staffers and lobbyists; and had attempted to interfere with the subsequent investigation into his conduct," a statement said.
Senator Manendo Resignation by Las Vegas Review-Journal on Scribd
Manendo submitted his resignation letter to Gov. Brian Sandoval on Tuesday. In it, he noted that he intended to seek "new opportunities to serve others."
"It has been an honor and a privilege to serve my neighbors and our State for the past 23 years and I am grateful for the dozens of laws I have worked to pass in order to protect the most vulnerable members of our society," his letter read. "As my senate term comes to an end, I feel now is the time to step aside and look for new opportunities to serve others."
Fifty-eight people were interviewed, including Manendo. Investigators cited "at least 14 incidents of inappropriate conduct during the 2017 legislative session, as well as instances of misconduct from prior sessions," the statement said.
"The investigator concluded that these allegations were credible and established a pattern of Senator Manendo creating an environment that interfered with the work performance of female lobbyists, visitors, and employees of the Legislature."
The investigator also concluded that Manendo tried to interfere with the investigation, despite warnings against doing so.
Manendo contacted a witness and tried to pressure her into changing her statement and tried to find out the names of others who made complaints against him, the statement said.
"Such behavior is not tolerable in any context, let alone by an elected member of the Nevada Senate. It is in the best interests of the institutions of the State Senate and the Nevada Legislature that Senator Manendo resign from office," the statement said.
In a rare move, Ford admonished his fellow Democrat for the allegations on the Legislature's last day, saying Manendo "has developed a reputation of harassing and intimidating young women at the Legislature and engaging in conduct that makes them uncomfortable, and I believe his conduct has had a negative impact on the working environment within the Legislature."
Manendo resigned his chairmanship of the Senate Transportation Committee in May because of the allegation. It was the second time he lost a leadership position over misconduct allegations. Manendo lost a chairmanship in the Assembly following the 2003 legislative session after being accused of sexual harassment.
Manendo was first elected to the Nevada Assembly in 1994 where he served until 2010. He won elections for District 21 of the state Senate in 2010 and 2014. His term was set to expire next year.
Contact Colton Lochhead at clochhead@reviewjournal.com or 702-383-4638. Follow @ColtonLochhead on Twitter.