Appeals pour in over ruling against Las Vegas pipe water plan
September 18, 2018 - 3:22 pm
Updated September 19, 2018 - 8:02 am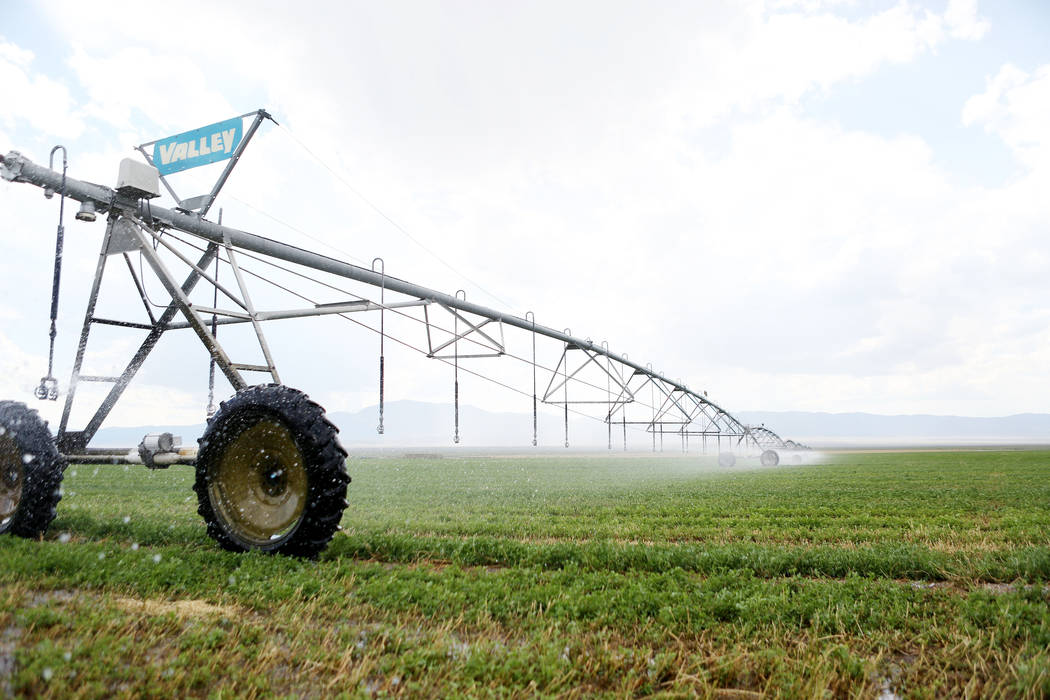 The appeals are piling up over a recent state decision blocking the Southern Nevada Water Authority's plans to pipe groundwater from Eastern Nevada.
Four days after water authority board members approved a court challenge of State Engineer Jason King's Aug. 17 ruling, opponents of the controversial pipeline project launched an appeal of their own targeting a specific part of last month's decision.
Though pipeline opponents celebrated King's ruling as a whole, their appeal takes aim at his decision to uphold the authority's proposed monitoring, management and mitigation plan for the massive groundwater project. Critics argue the so-called "3M plan" offers only token compensation for existing water rights holders while allowing springs, wells and wetlands to be pumped dry in Lincoln and White Pine counties.
A coalition of 59 organizations and individuals led by White Pine County and the Great Basin Water Network filed a petition for judicial review Monday in District Court in Ely.
"Earlier iterations of the 3M plan were struck down by Nevada courts, and the small changes made this time leave it no less deficient," the coalition's attorney, Simeon Herskovits, said in a written statement.
Separate appeals have been filed on similar grounds by three tribal organizations, two Utah counties and the Church of Jesus Christ of Latter-day Saints, which operates a cattle ranch in one of the four valleys targeted by the water authority.
The authority's appeal, filed with the Ely court on Friday, focuses on King's larger decision to deny its applications to pump billions of gallons groundwater a year.
King made it clear in his 111-page ruling that he didn't want to deny the authority's applications, but his hand was forced by a 2013 court ruling that restricted his review of the pipeline project.
"Although the state engineer believes there is water to appropriate in the four subject groundwater basins, he is precluded from doing so" by the court, King wrote last month.
Rather than appeal his own ruling, King is expected to argue against the court directives from 2013 as part of the appeals process launched by the authority and others.
Senior District Judge Robert Estes, the same judge who presided over the case in 2013, is slated to hear the appeals.
Las Vegas water officials have been pushing plans to pipe in groundwater from up to 300 miles away since 1989. The authority is counting on the multibillion-dollar project to supply at least 170,000 homes, though the agency does not expect to need the water for at least 15 to 20 years.
For more than a decade, the project has bounced between the state engineer's office and the courts, as the authority seeks the approvals it needs to begin construction.
Regardless of how Estes rules this time around, the matter is likely headed to the Nevada Supreme Court.
Contact Henry Brean at hbrean@reviewjournal.com or 702-383-0350. Follow @RefriedBrean on Twitter.