Manendo harassment investigation costs Nevada nearly $70K
August 31, 2017 - 1:09 pm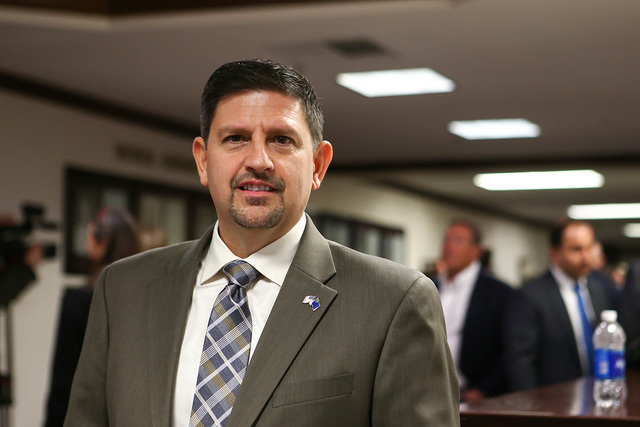 CARSON CITY — The sexual harassment investigation of former state Sen. Mark Manendo cost Nevada taxpayers $67,125.12.
The Legislative Counsel Bureau released the figures on Thursday in response to a request from the Review-Journal. Manendo, a Democrat from Las Vegas, resigned in July when the investigation ended.
The state has declined to release the investigation in its entirety.
Senate Majority Leader Aaron Ford, D-Las Vegas, learned of complaints against Mandendo on April 27 and hired the law firm Van Dermyden Maddux to conduct an investigation. The firm charged $265 an hour for attorney work and $120 an hour for paralegal work, state records show.
The investigation, which concluded July 13, found Manendo violated the Legislature's anti-harassment policy, with multiple cases of inappropriate behavior toward female staff and lobbyists.
Investigators interviewed 58 people and cited at least 14 incidents of inappropriate conduct during the 2017 legislative session, and instances of misconduct from prior sessions, the Nevada Senate Democrats reported in July.
The investigation also concluded that Manendo tried to interfere with the investigation.
Manendo stepped down from his chairmanship of the Senate Transportation Committee after the investigation was announced. Ford admonished Manendo on the Senate floor during the last day of the legislative session.
Contact Ben Botkin at bbotkin@reviewjournal.com or 775-461-0661. Follow @BenBotkin1 on Twitter.