Prosecutors call on Sandoval, Laxalt to enforce background check law
November 29, 2017 - 5:26 pm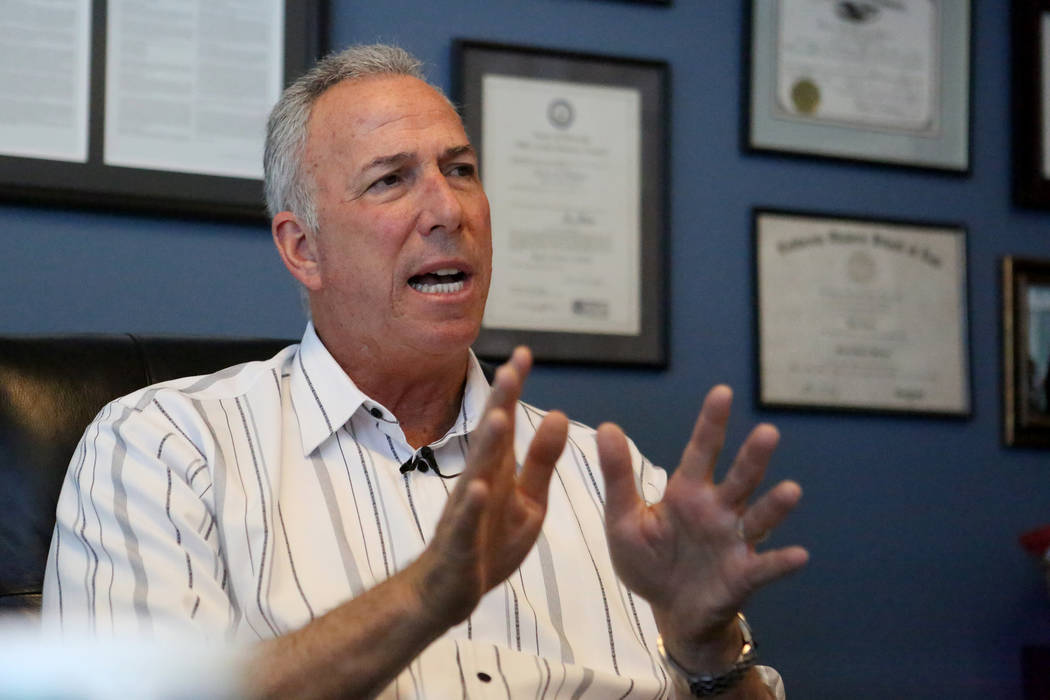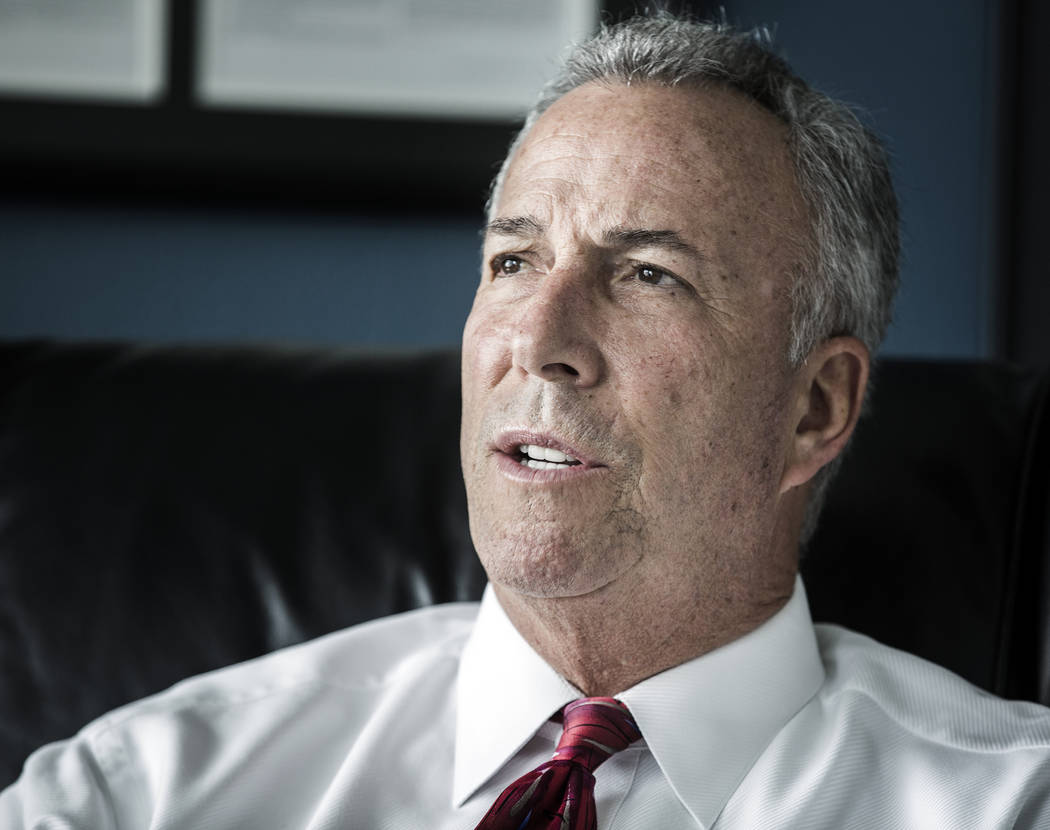 Three prosecutors, including Clark County's district attorney, are urging Nevada's governor and attorney general to enforce a gun background check law that voters approved last year.
"Every day that Nevada's background check law goes unenforced is another day for a domestic abuser, stalker or other dangerous individual to get their hands on a firearm through an unlicensed sale without a background check and hurt or kill someone or themselves," read the Nov. 15 letter.
The letter to Gov. Brian Sandoval and Attorney General Adam Laxalt, both Republicans, was signed by Clark County District Attorney Steve Wolfson, Los Angeles City Attorney Michael Feuer and Manhattan (New York) District Attorney Cyrus Vance. The three, all Democrats, are members of a group called Prosecutors Against Gun Violence.
The group held an emergency summit Wednesday in Washington, D.C., with prosecutors from Florida, California, New York, Colorado and other states. Wolfson joined other prosecutors in attendance in supporting a bill that would ban bump stocks, a device Stephen Paddock used in the Oct. 1 Las Vegas shooting to accelerate the rate of fire of semi-automatic rifles.
In the 2016 ballot initiative Question 1, Nevada voters approved expanding firearm background checks to private-party sales. But the law was never implemented because Laxalt deemed it unenforceable in a December 2016 opinion, saying the FBI refuses to conduct the background checks and the state lacks the authority to do so.
Last month, several Nevadans filed a lawsuit in Clark County District Court against Sandoval and Laxalt in an effort to get the state to enforce the law.
The prosecutors' letter urges the governor and attorney general to work with the FBI to enforce the law as the case works its way through the courts.
"By working with the FBI to implement the state's background check law, you can not only honor your obligation to voters but also do your part to ensure Nevada joins the 18 other states that have passed similar laws," the letter read.
The letter also mentions the Oct. 1 shooting in Las Vegas as a "sobering reminder" of what one violent person can do. The letter says no one law can prevent all crime, but "we are deeply troubled that the sensible public safety law passed by voters remains unenforced nearly a year after the election."
Three weeks after the Las Vegas mass shooting, Laxalt wrote an op-ed in the Las Vegas Review-Journal stating that the expanded background check law would not have stopped Paddock from firing more than 1,100 rounds into a country music festival. Fifty-eight people died in the shooting and more than 500 others were injured.
Sandoval's office on Wednesday referred requests for comment on the letter to the attorney general's office. Laxalt fired back at Wolfson in a statement released by his spokeswoman Wednesday afternoon.
"If the Clark County DA wants to advance the Californication of our state by partnering with Los Angeles and New York politicians for his own purposes, that is his prerogative," Laxalt said. "As DA Wolfson knows, the office of the Nevada attorney general has no implementation or enforcement authority related to Question 1."
The exchange comes as both Wolfson and Laxalt are intensifying their campaigns for the 2018 election. Wolfson is seeking re-election as Clark County district attorney and Laxalt is making a run for the governor's office.
Contact Blake Apgar at bapgar@reviewjournal.com or 702-387-5298. Follow @blakeapgar on Twitter.
Background Check Law Letter by Las Vegas Review-Journal on Scribd
Narrow approval
Question 1 was narrowly approved by voters last year with 50.45 percent of voters approving of the measure and 49.55 percent opposing. The difference ammounted to less than 10,000 votes statewide.