Titus urges House leaders to block any effort to revive Yucca Mountain
Updated November 29, 2018 - 7:57 pm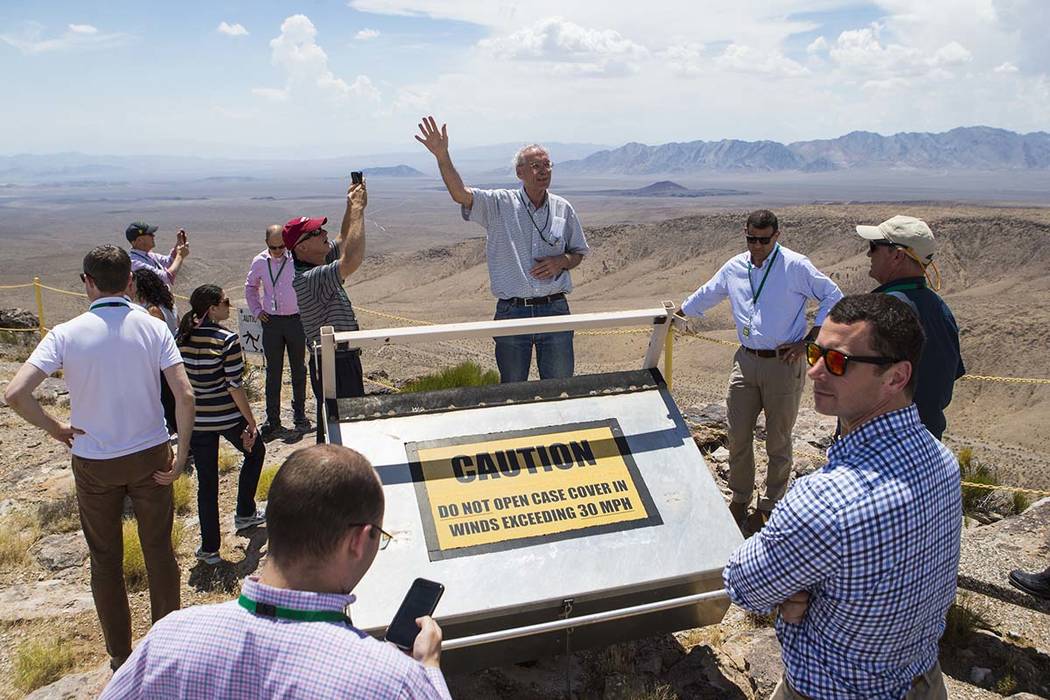 WASHINGTON — A Nevada lawmaker urged House leaders not to allow any last-minute funding requests to be slipped into a final spending bill that would revive the licensing process for a nuclear waste repository at Yucca Mountain.
Rep. Dina Titus, D-Nev., sent a letter dated Nov. 28, to House Speaker Paul Ryan, Minority Leader Nancy Pelosi and the top Republican and Democratic lawmakers on the Appropriations Committee asking them to turn away any 11th-hour funding requests by supporters of the Yucca Mountain project.
The Nevada congresswoman did not cite any specific request being made, and noted that a spending bill for the Department of Energy without money for Yucca Mountain passed the House and Senate and was signed into law earlier this year by President Donald Trump.
The Trump administration and the House sought money to restart the licensing process on DOE's application to build a permanent nuclear waste repository at Yucca Mountain, but the Senate stripped the funds from that spending bill.
"Any funding put towards the Yucca Mountain licensing process is a waste of resources," Titus said in the letter.
Yucca Mountain was designated by Congress in 1987 as the site for permanent nuclear waste storage created by power plants.
The licensing process was defunded under President Barack Obama at the behest of then-Sen. Harry Reid, D-Nev.
Nevada Gov. Brian Sandoval, the entire congressional delegation and Las Vegas business leaders are opposed to federal efforts to develop a permanent nuclear waste site at Yucca Mountain.
Nye County, where Yucca Mountain is located, and other rural counties support the licensing process to determine if the location is safe for nuclear waste storage. Supporters say development of a nuclear waste facility could bring high-paying federal jobs, contractors and tax revenue to the region.
But opponents claim that transporting nuclear waste through the state and storing it in an active seismic area just 90 miles from Las Vegas would put the state's largest population center at risk and cripple the gaming and tourism industry.
Contact Gary Martin at gmartin@reviewjournal.com or 202-662-7390. Follow @garymartindc on Twitter.