Judge denies injunction against Nevada pot distribution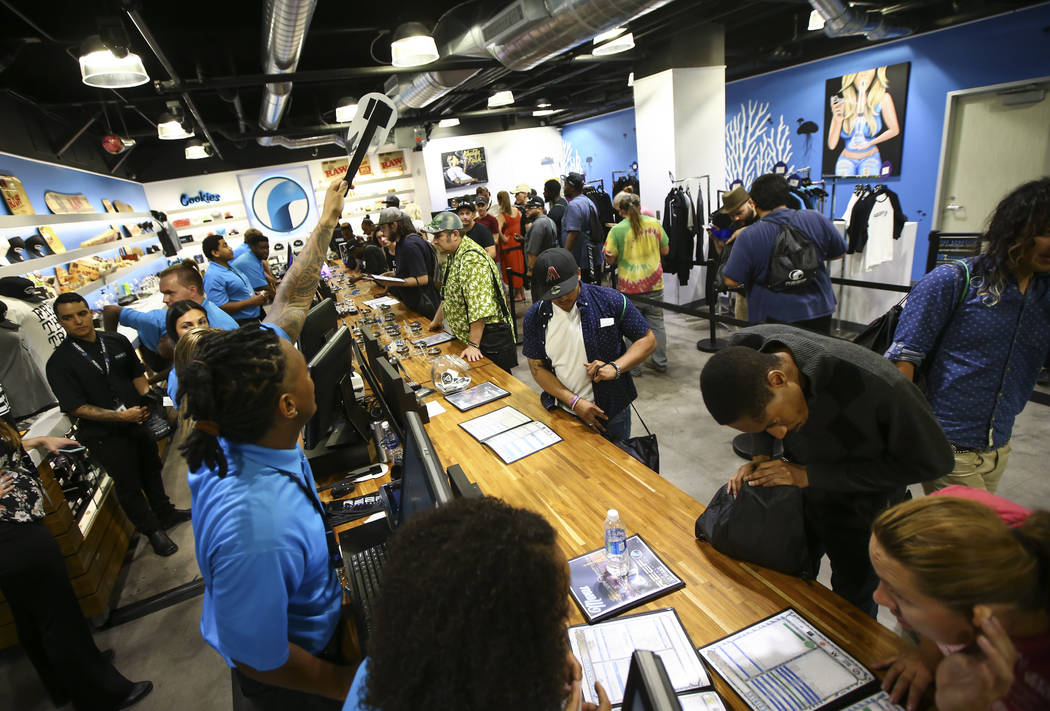 CARSON CITY — A Carson City judge on Monday rejected a request by a group of liquor distributors to stop emergency regulations allowing Nevada marijuana licensees to distribute recreational pot to retail stores.
The case was heard by Carson City District Judge James Todd Russell, who initially expressed skepticism about what emergency existed that required the adoption of the regulations on July 13 by the Nevada Tax Commission.
But after listening to arguments for 90 minutes, Russell denied a request for a temporary restraining order, finding that one reason cited as justification for the regulations, the protection of state tax revenues, had merit.
Kevin Benson, the attorney representing the alcohol distributors, said there was no emergency requiring rules allowing for the distribution of marijuana by entities other than alcohol distributors.
"Because the department itself is at fault for creating the situation that it now claims is an emergency, it cannot use that as a basis to short-circuit the rule making process," Benson said in his filing.
Chief Deputy Attorney General William McKean said the emergency rules signed by Gov. Brian Sandoval cited a loss of tax revenue from sales if there was an inadequate supply.
Benson said the Tax Commission had the deck stacked against his clients in passing the emergency regulation, a characterization disputed by McKean.
"The department doesn't have a thumb on the scale," McKean said.
The ballot measure legalizing the sale of recreational marijuana approved by voters last year reserves distribution rights to alcohol licensees for 18 months unless it was found that there was a shortage of distributors.
The request for court action was filed by the Independent Alcohol Distributors and a Carson City liquor distributor, Palidin, which is seeking to distribute marijuana.
McKean that the statement of emergency signed by Gov. Brian Sandoval cited a loss of tax revenue, the need to stop black market sales of marijuana and protecting against economic loss to Nevada businesses, employees and investors.
Benson said most of the taxes generated from recreational marijuana sales are going to the state's rainy day fund and so any shortfall will not create a financial problem for the state budget.
Russell was not convinced by the black market argument but said protecting state revenues was a valid concern.
Benson said his clients will attempt to convince the Tax Commission that there is no shortage of liquor distributors willing to participate and that the exclusivity to the industry should remain in place for the 18-month period.
Contact Sean Whaley at swhaley@reviewjournal.com or 775-461-3820. Follow @seanw801 on Twitter.
Related
Nevada marijuana shops soon can restock retail product
Court order could delay Nevada retail marijuana sales
Sandoval signs order that could end marijuana distribution fight
Judge won't dismiss lawsuit that could delay Nevada pot sales