A-Rod shows up 2 days early to Yankees spring training
February 23, 2015 - 2:45 pm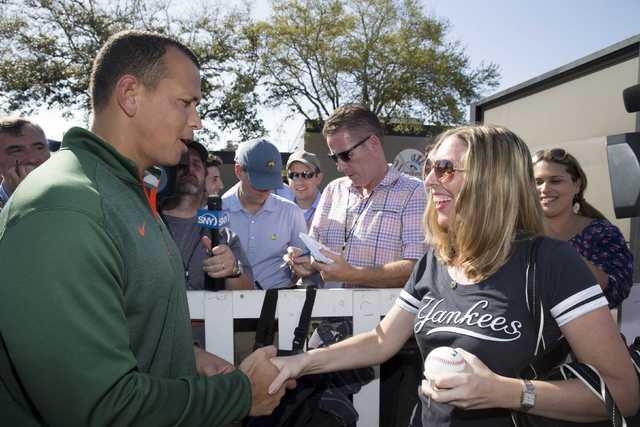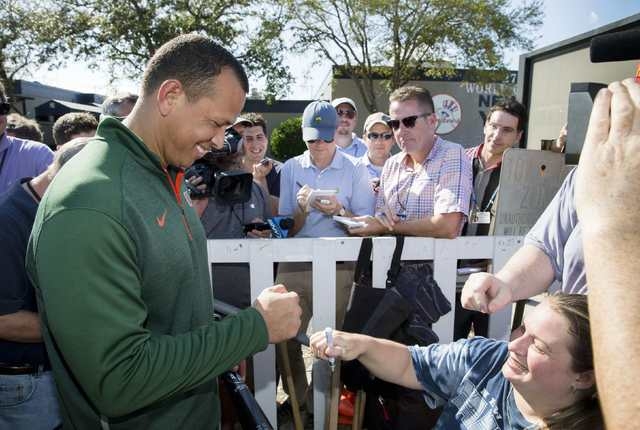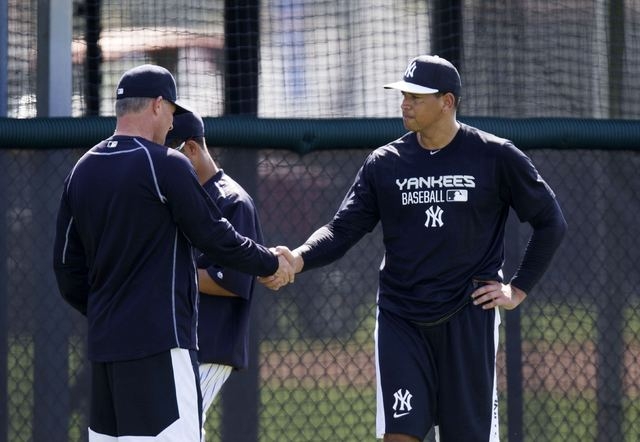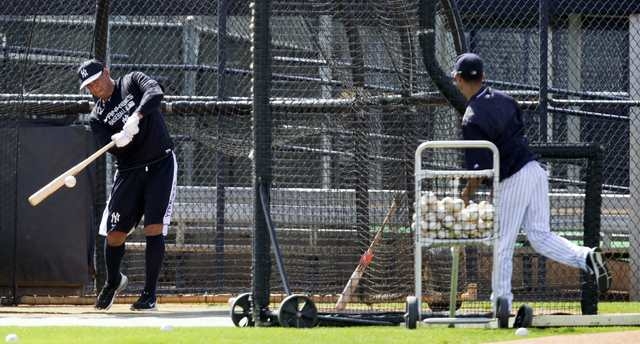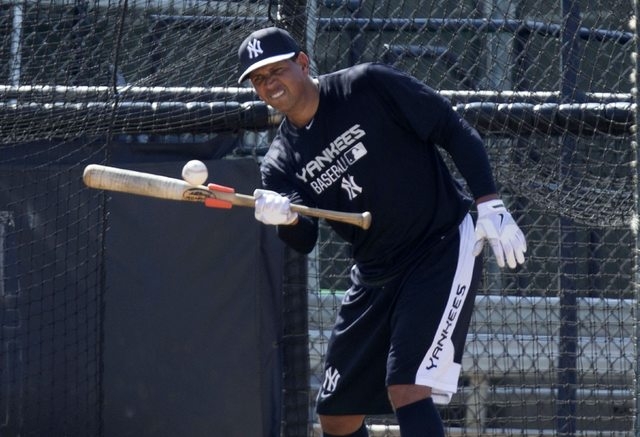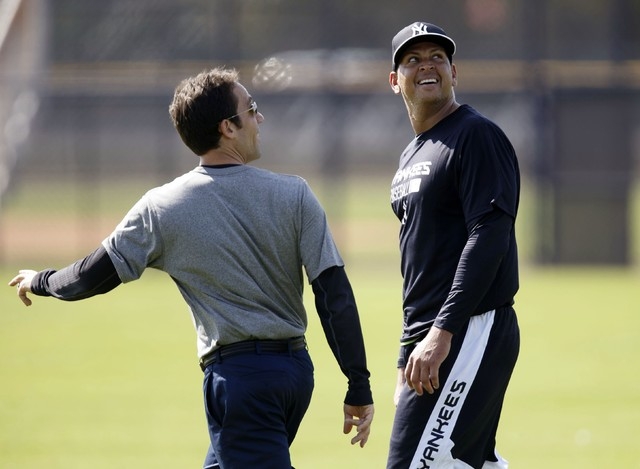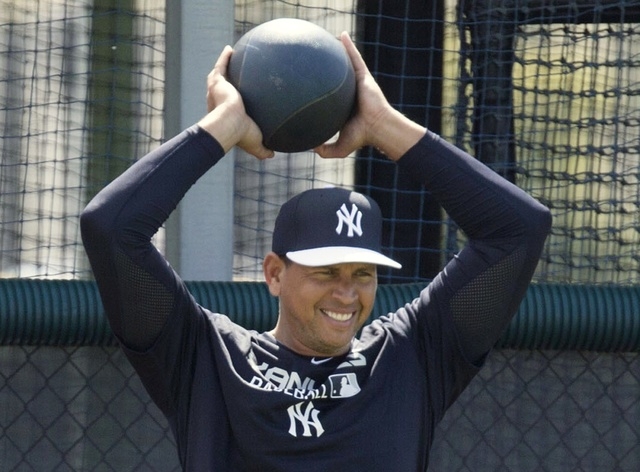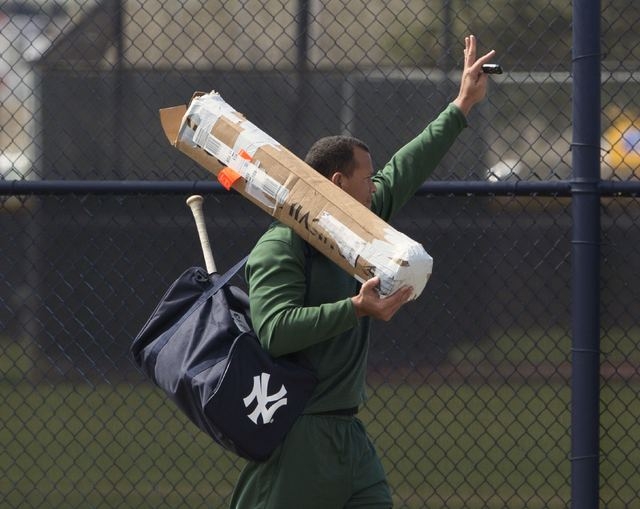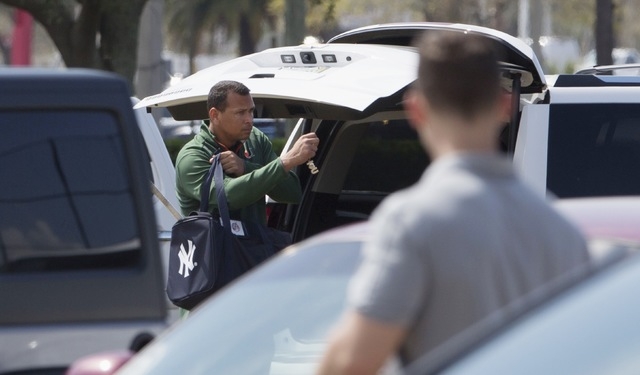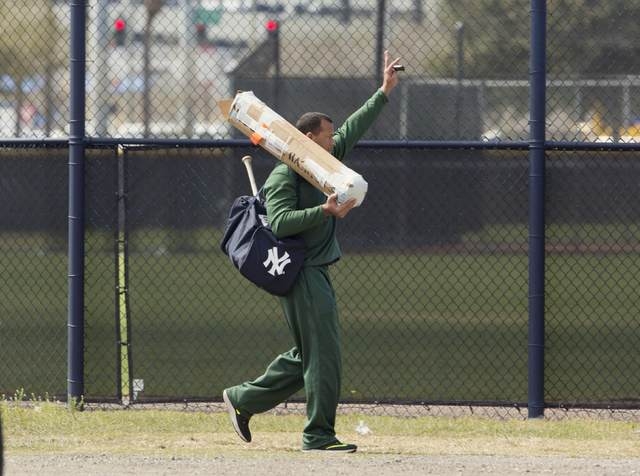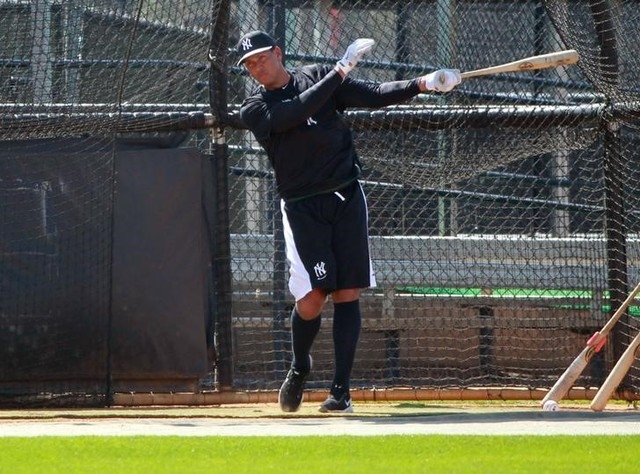 New York Yankees slugger Alex Rodriguez, returning from a year-long doping ban, arrived unexpectedly at the team's spring training camp in Tampa on Monday, two days before position players were due to report.
Toting a box of bats and wearing a green University of Miami sweat suit, Rodriguez headed in for an early start to spring training where he was ordered to take a physical exam before going to the minor league complex for batting practice.
Rodriguez, who ranks fifth on Major League Baseball's all-time home run list with 654, did not stop to speak to the swarm of reporters, but General Manager Brian Cashman said he would have to prove himself this spring.
Cashman said earlier in the day he was not aware of Rodriguez planning to report on Monday before later confirming he was coming in.
"From my end, it'll be, he'll show up like everybody else," said Cashman. "He'll be in his hitting group and his fielding group, stretching, all that stuff, conditioning side of it. It'll be no different from our end."
Last week, Rodriguez issued a handwritten apology to fans for "the mistakes" he made that led to his suspension.
Rodriguez, who is owed $61 million by the team for the remaining three years on his contract, has not appeared in a game since Sept. 25, 2013, and his mobility is in question after having had surgery on both his hips.
During the offseason, the Yankees signed third baseman Chase Headley to a four-year, $52 million contract in a move that appeared to consign Rodriguez, who will turn 40 in July, to designated hitter duties.
"When I go to spring training, I will do everything I can to be the best player and teammate possible, earn a spot on the Yankees and help us win," three-time league MVP Rodriguez said after meeting with team officials earlier this month.
He admitted in 2009 after signing a new contract with the Yankees worth $275 million, that he had used performance-enhancing drugs from 2001-03 while with Texas.
His contract also includes up to five bonuses of $6 million each for reaching various home run landmarks on the all-time list for their marketing potential.
Given his subsequent association with doping, the club has said it will try to void that aspect of his contract.
RELATED:
A-Rod apologized to Yankees execs for his behavior
Yankees' A-Rod apologizes to fans for his 'mistakes'