Aces duo to star in unscripted show on streaming channel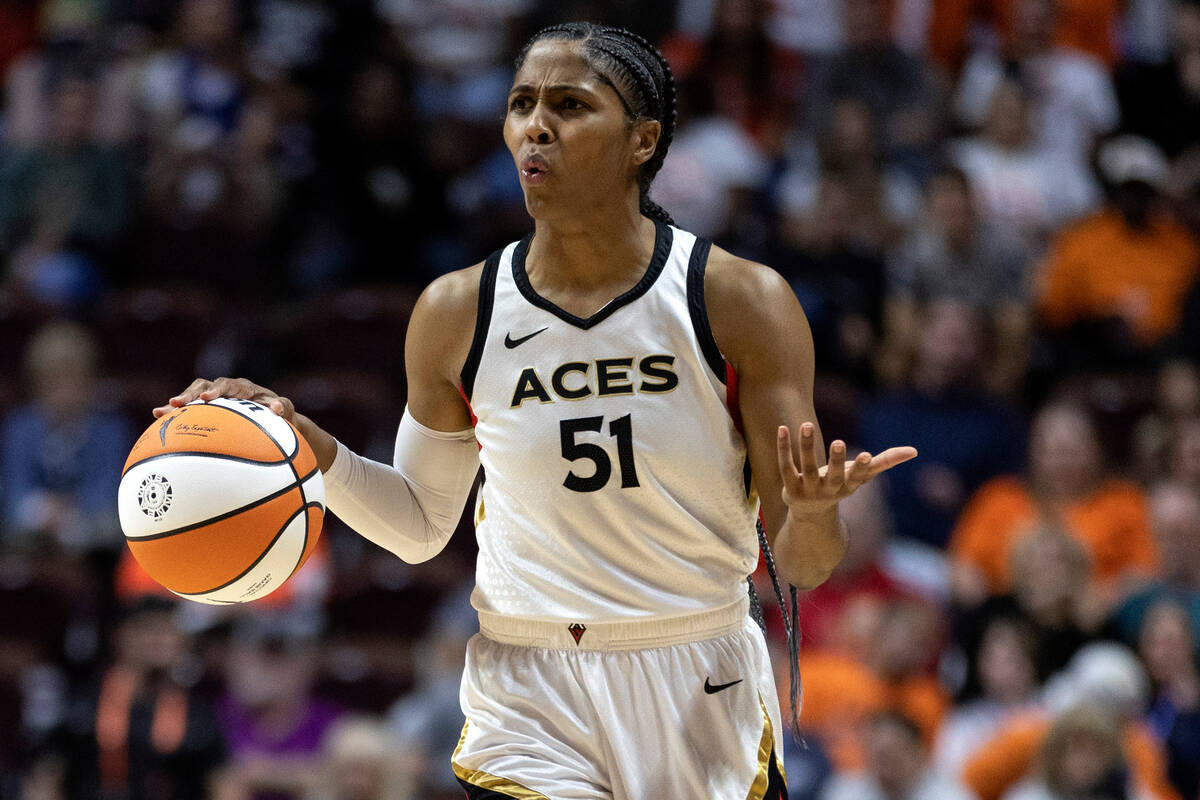 Sydney Colson and Theresa Plaisance — members of the Aces' 2022 championship squad — will have their own show starting Sept. 18 on the Maximum Effort Channel, an ad-support streaming channel on Fubo.
"The Syd + TP Show" will follow Colson and her former teammate on their comedic quest to become the most famous basketball players on earth through a mix of stunts, interviews, hijinks and a complete lack of shame.
It is being co-produced by Maximum Effort, a production studio co-founded by actor Ryan Reynolds; TOGETHXR, a digital production company founded by USWNT star Alex Morgan, WNBA legend Sue Bird, Olympic gold medalists Chloe Kim and Simone Manuel; and Fubo.
The Aces guard said the idea for the show came about after she and Plaisance met during the past season. Colson said she considers herself and Plaisance to be "kindred spirits." She also revealed the show will have 10 episodes.
"People got together, took a chance on us," Colson said.
Contact reporter Andy Yamashita at ayamashita@reviewjournal.com. Follow @ANYamashita on X.