Aces fall to Mystics 97-95 in Game 1 of WNBA semifinals
Updated September 17, 2019 - 9:20 pm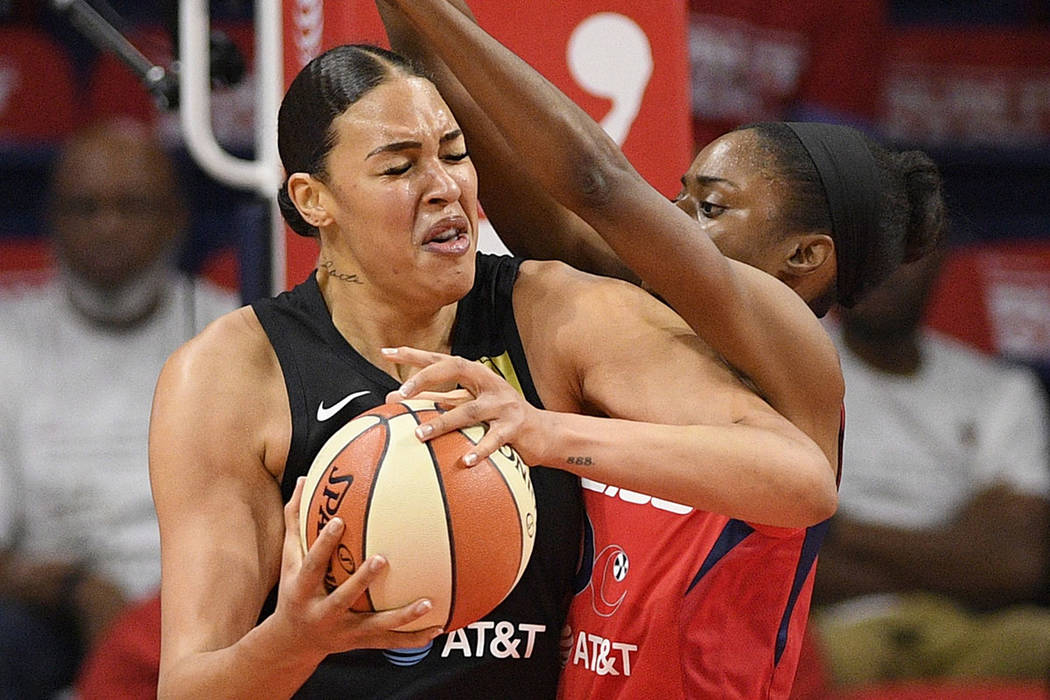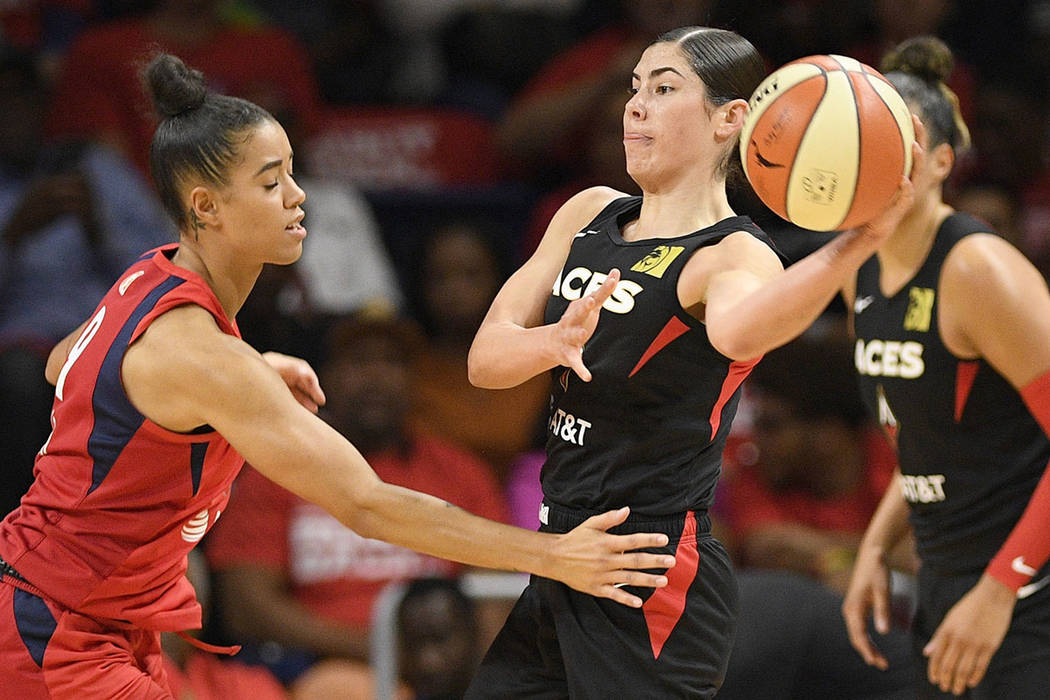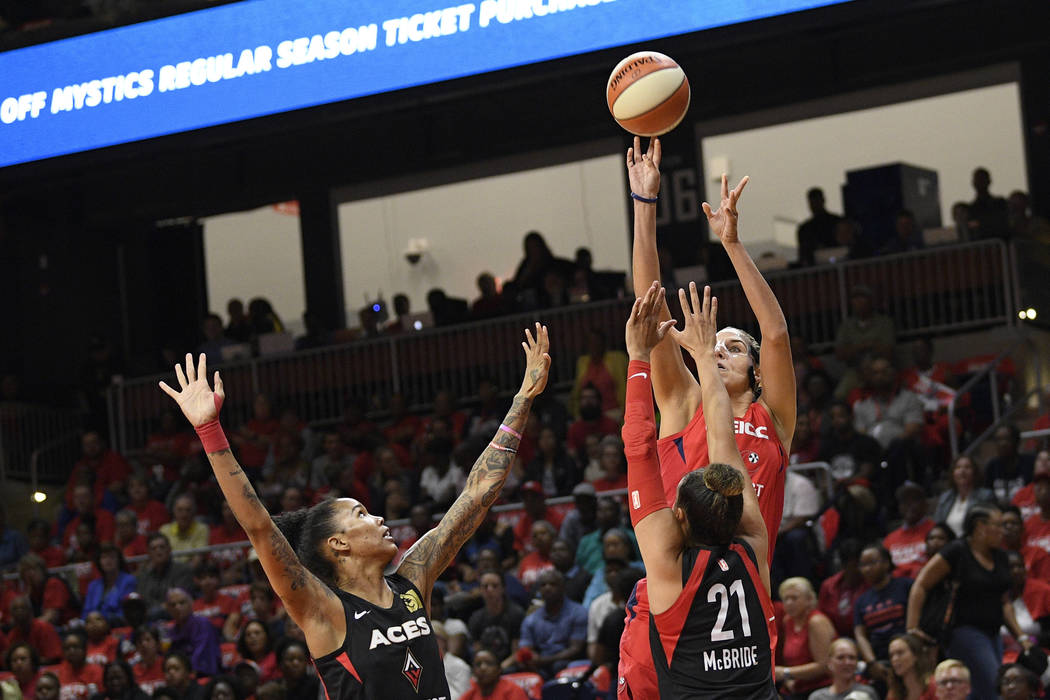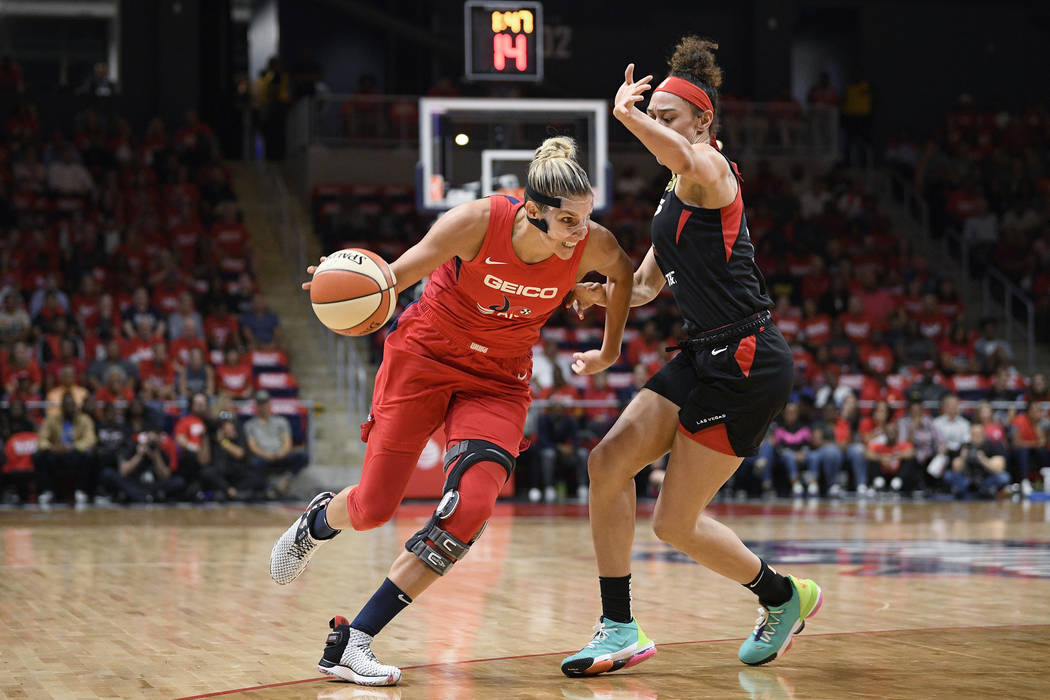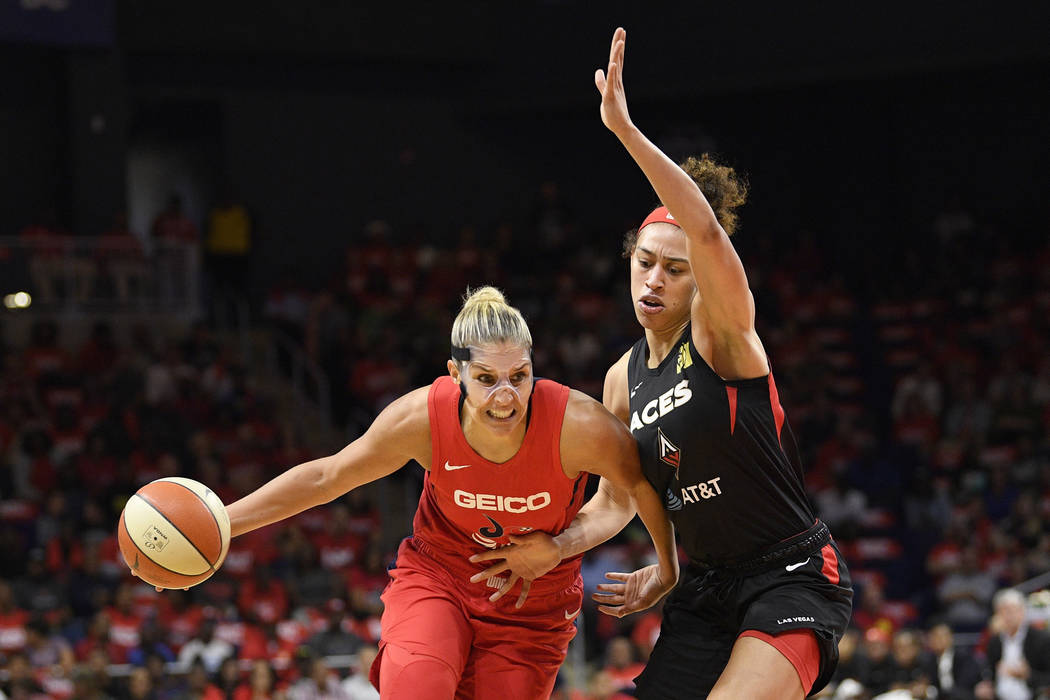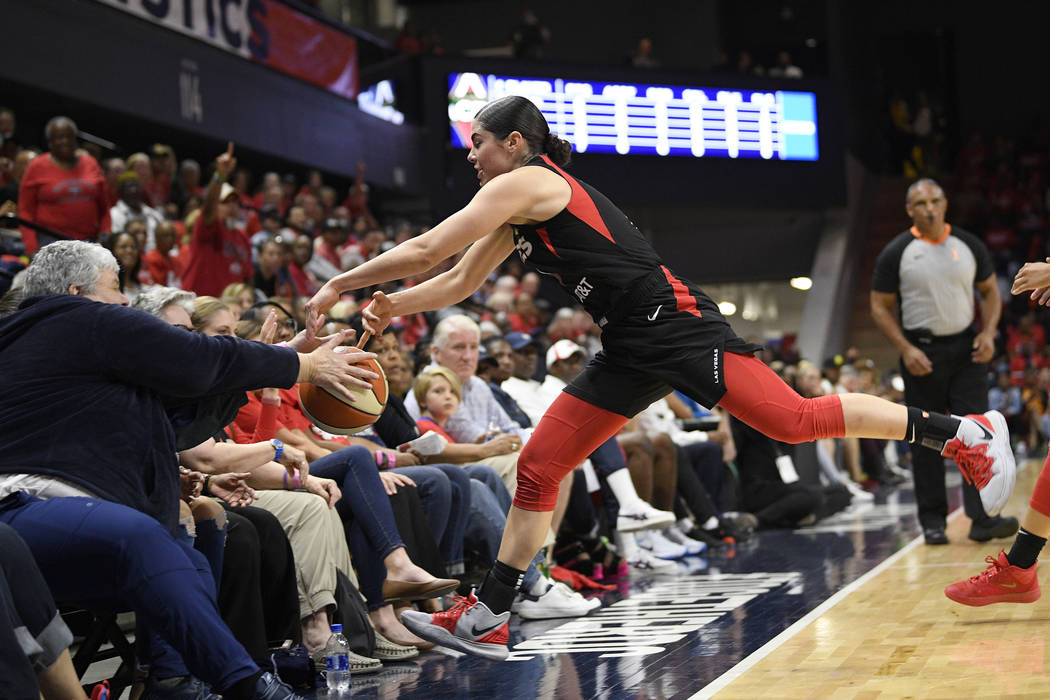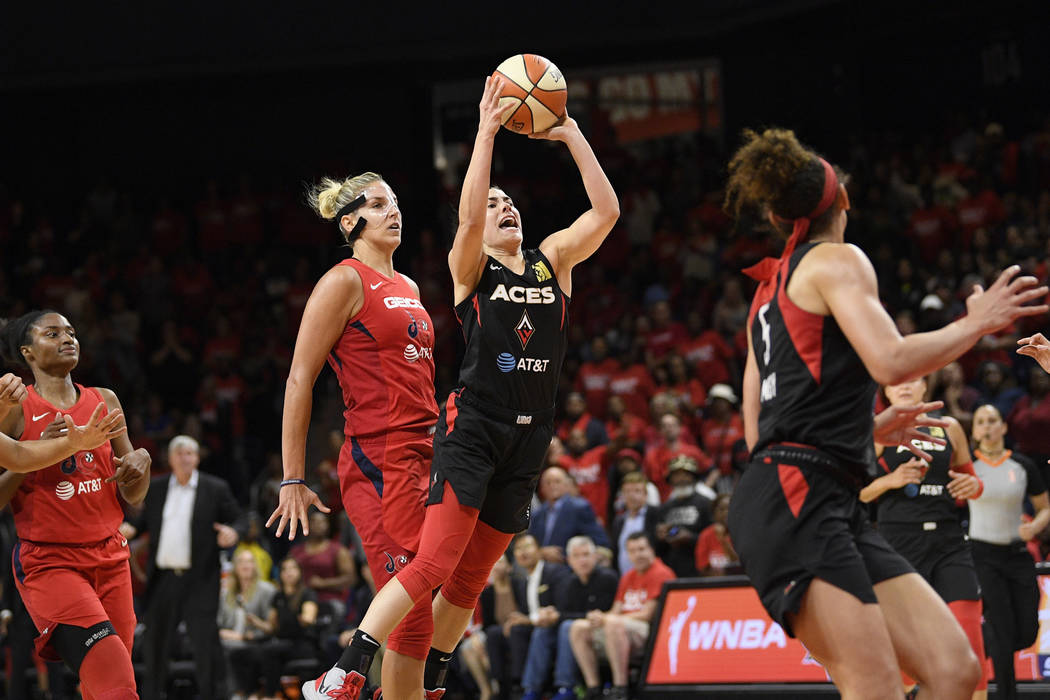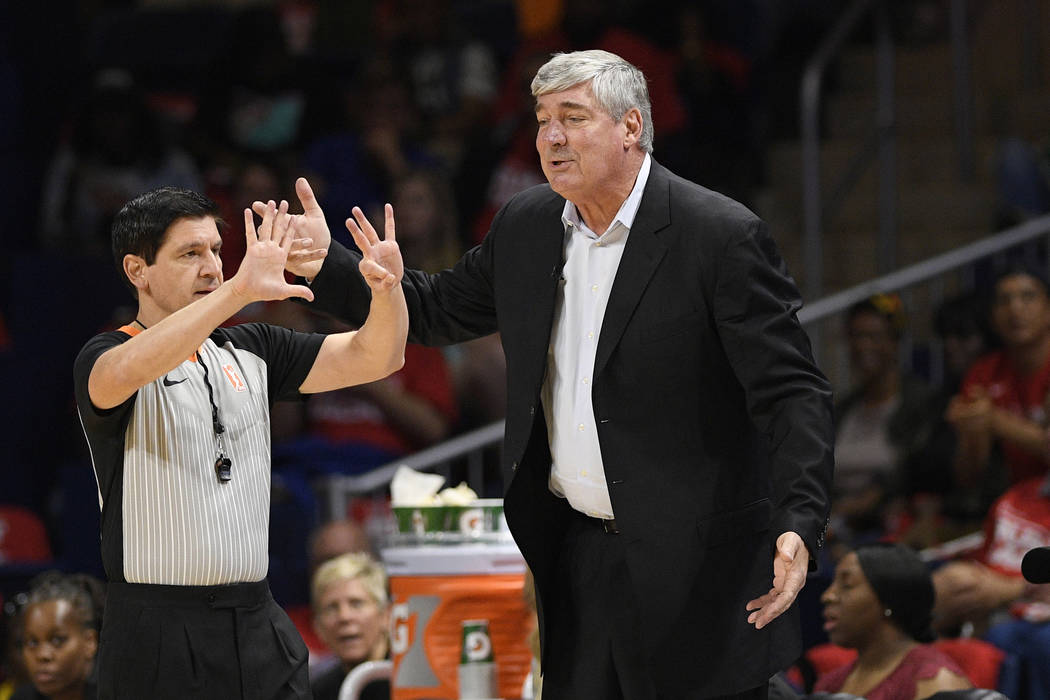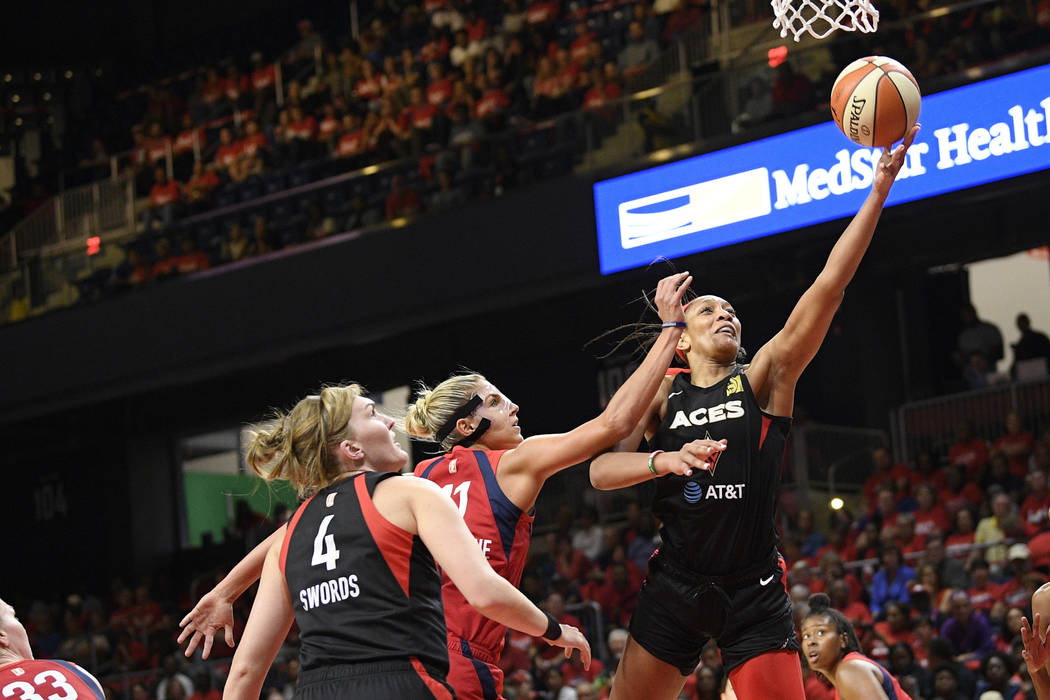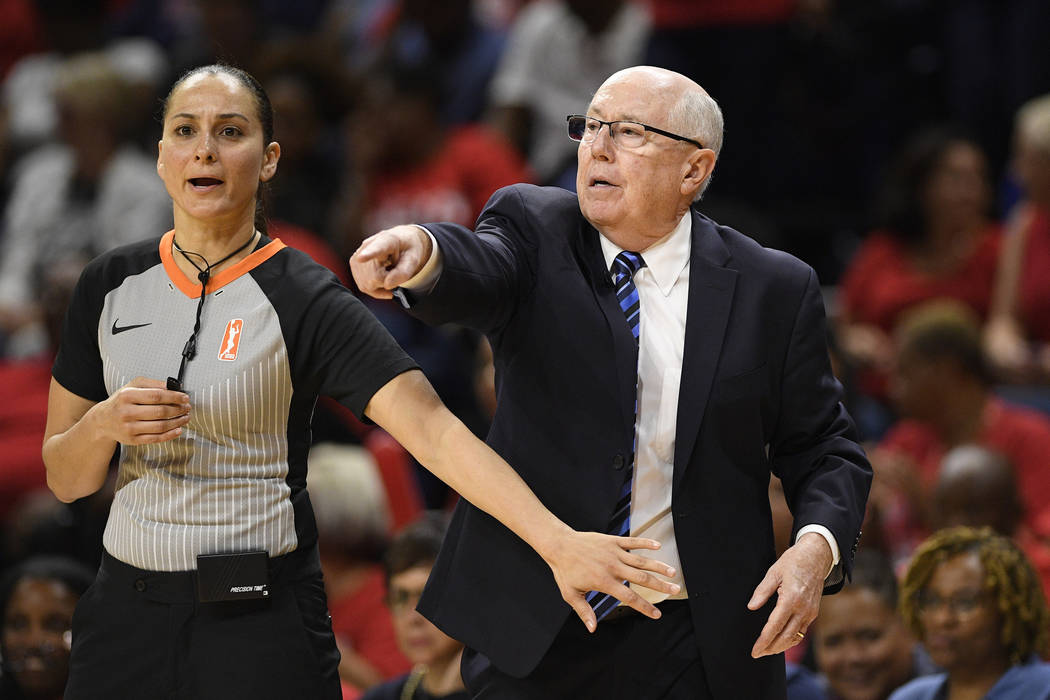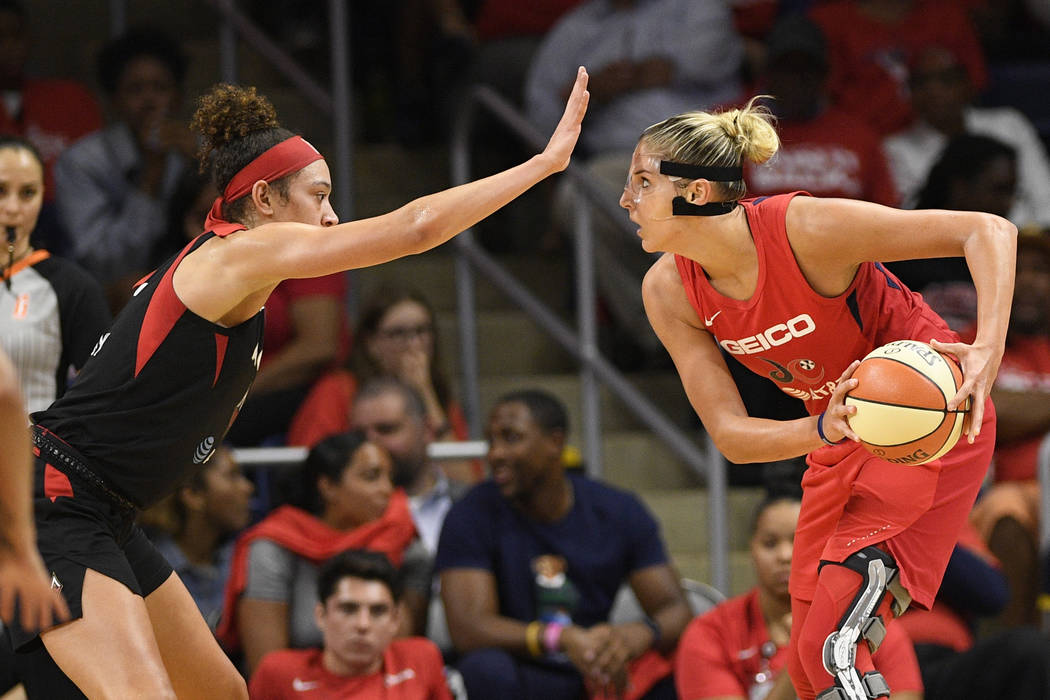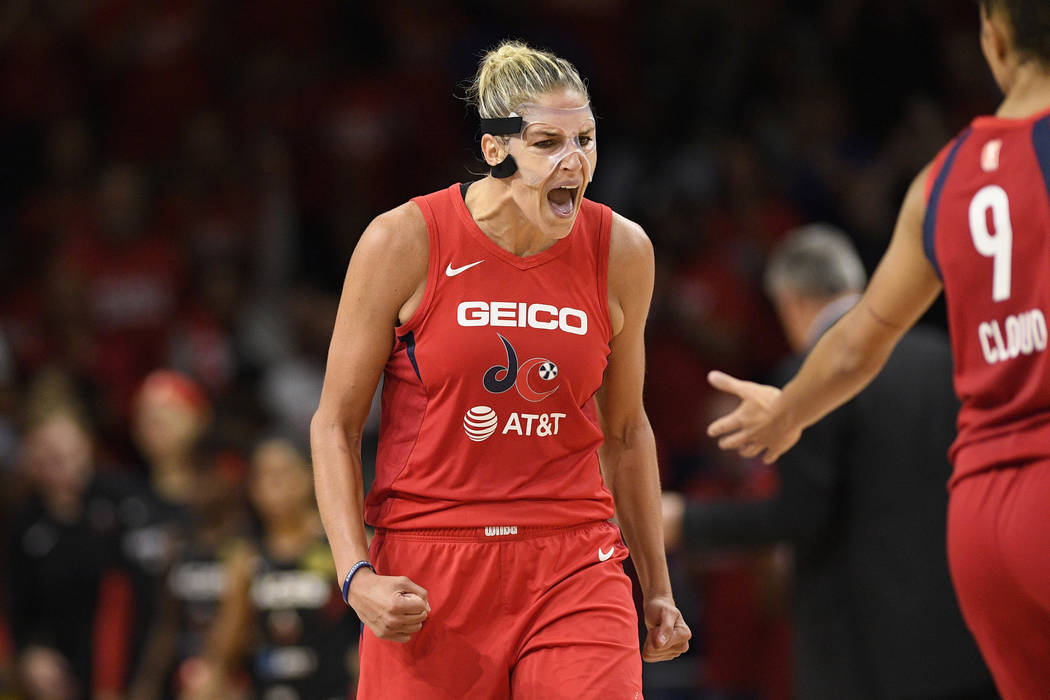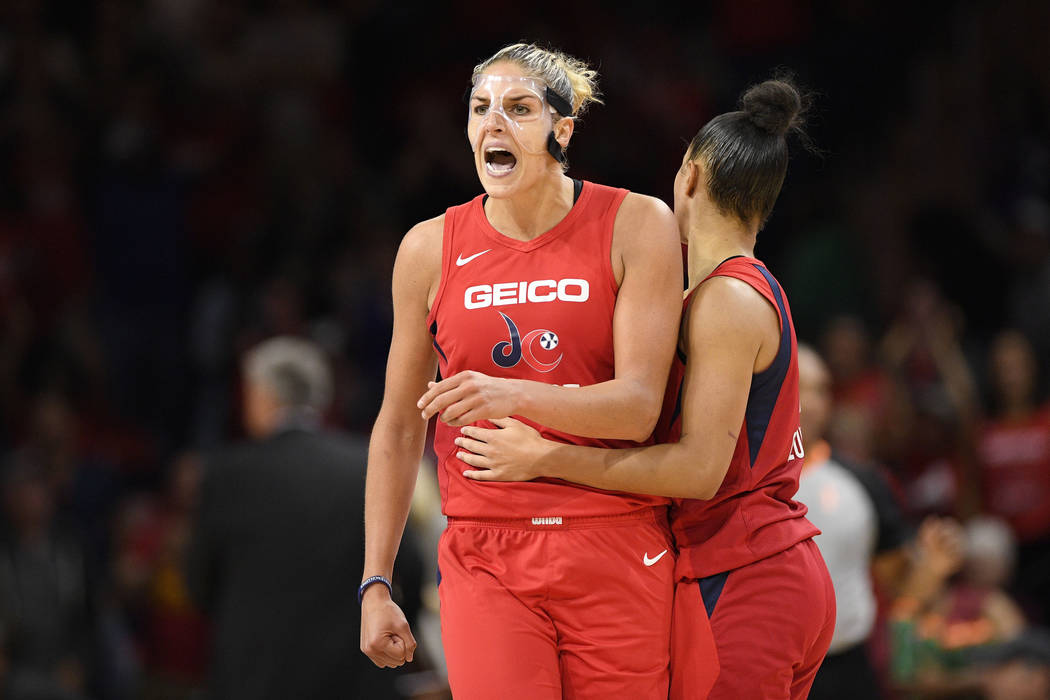 The WNBA regular season is history now. So too are the Aces' two blowout losses to Elena Delle Donne's Washington Mystics.
Las Vegas proved Tuesday night for 40 minutes that it can compete with almighty Washington, its historical offense and its soon-to-be MVP, doing everything necessary to steal Game 1 of the WNBA semifinals.
Except actually win the game.
The Aces overcame an early 11-point deficit, worked to obtain a seven-point lead and closed the fourth quarter with a 16-5 run. But guard Kelsey Plum was bumped by Delle Donne on her potential game-tying 20-footer, the referees did not call the obvious foul as time expired and Las Vegas fell 97-95 at Entertainment and Sports Arena.
The series continues Thursday in Washington.
"Playing the No. 1 team in their building, we know they're going to keep coming at you, keep coming at you," Aces guard Kayla McBride said. "We were right there where we wanted to be."
The Aces were destroyed twice by the Mystics during the regular season in the two games in which Delle Donne played, but claimed an early lead by utilizing their strengths. Namely their frontcourt duo of A'ja Wilson and Liz Cambage.
The Aces played with a frenetic pace — especially in the first half — beating the Mystics down the court after securing their misses and finding Wilson and Cambage for easy looks near the basket before the defense could set.
Wilson scored 23 points and Cambage finished with 19 points and 12 rebounds. Aces guards and wings moved the ball for uncontested looks as Washington scrambled, and they led 57-50 at the break while developing the necessary confidence to beat the No. 1 seed.
But the Mystics settled into the flow of their spread pick-and-roll offense and utilized the inside-out skill sets of Delle Donne and Emma Meesseman. The former worked her way to 24 points against stout individual efforts from Aces defenders. The latter popped for open jumpers or rolled for open layups en route to 27 points.
The Aces didn't fold, though, and closed a 13-point gap to pull within two in the final seconds. Delle Donne missed an eight-footer with 4.5 seconds remaining, Plum gathered an outlet pass, dribbled into the frontcourt and pulled up to shoot a jumper to tie the score.
Bump.
Fall.
No call.
"I don't know if she was fouled or not," Las Vegas coach Bill Laimbeer said. "I just know the last couple seconds of the game, weird stuff happened. And we have to understand why weird stuff happened."
Laimbeer said he yelled timeout five times, and the official nearby made a "conscious decision not to call a timeout." He also said the league needs to investigate to understand why the referees did not grant him a timeout.
But they didn't, and the Aces will need to parlay the positives from Game 1 into Game 2. Their post players have a decisive advantage against Washington's smaller interior — and they were cleaner in their defensive rotations against that historically great offense.
The Mystics aren't infallible, either, scoring two points in the final 3:13 as their offensive efficiency went awry.
Time to move forward.
"If we take care and clean up some things," like 13 sloppy turnovers, "we're not even in that position," McBride said.
More Aces: Follow at reviewjournal.com/aces and @RJ_Sports on Twitter.
Contact reporter Sam Gordon at sgordon@reviewjournal.com. Follow @BySamGordon on Twitter.