Hammon slams snub of Aces' Wilson in WNBA MVP voting
Updated September 26, 2023 - 7:06 pm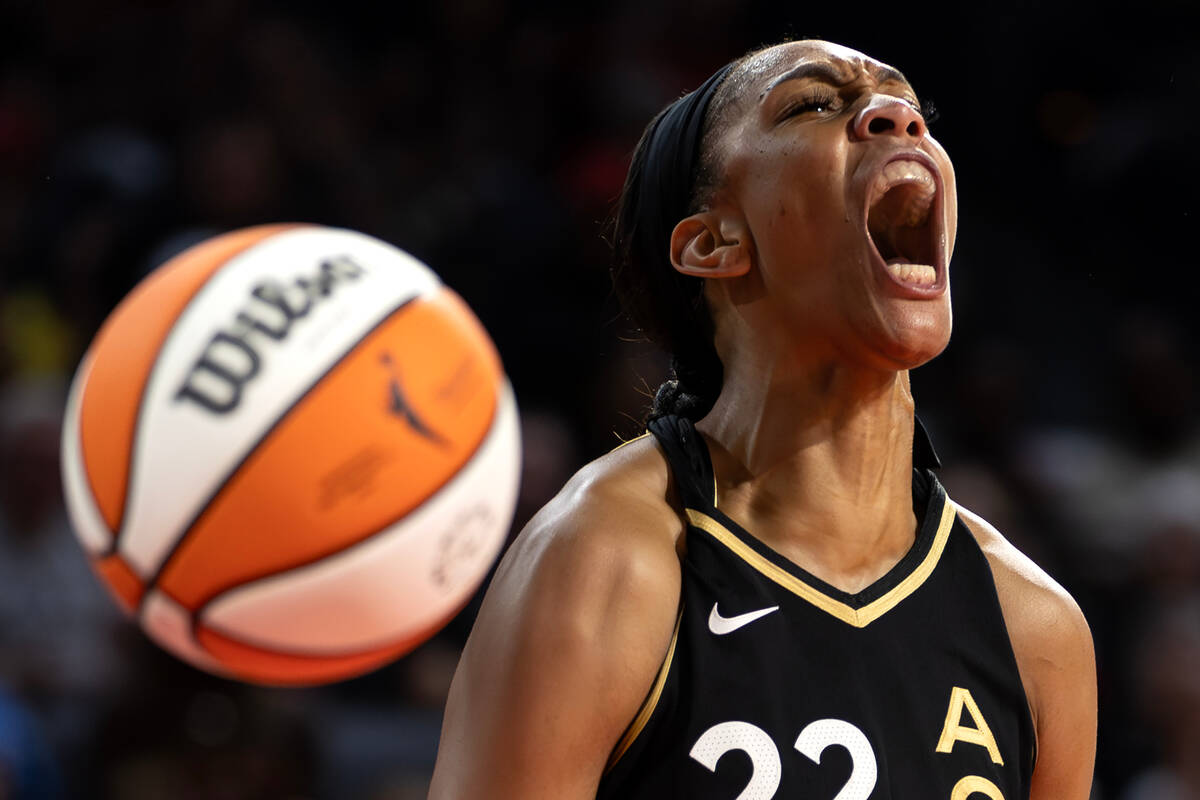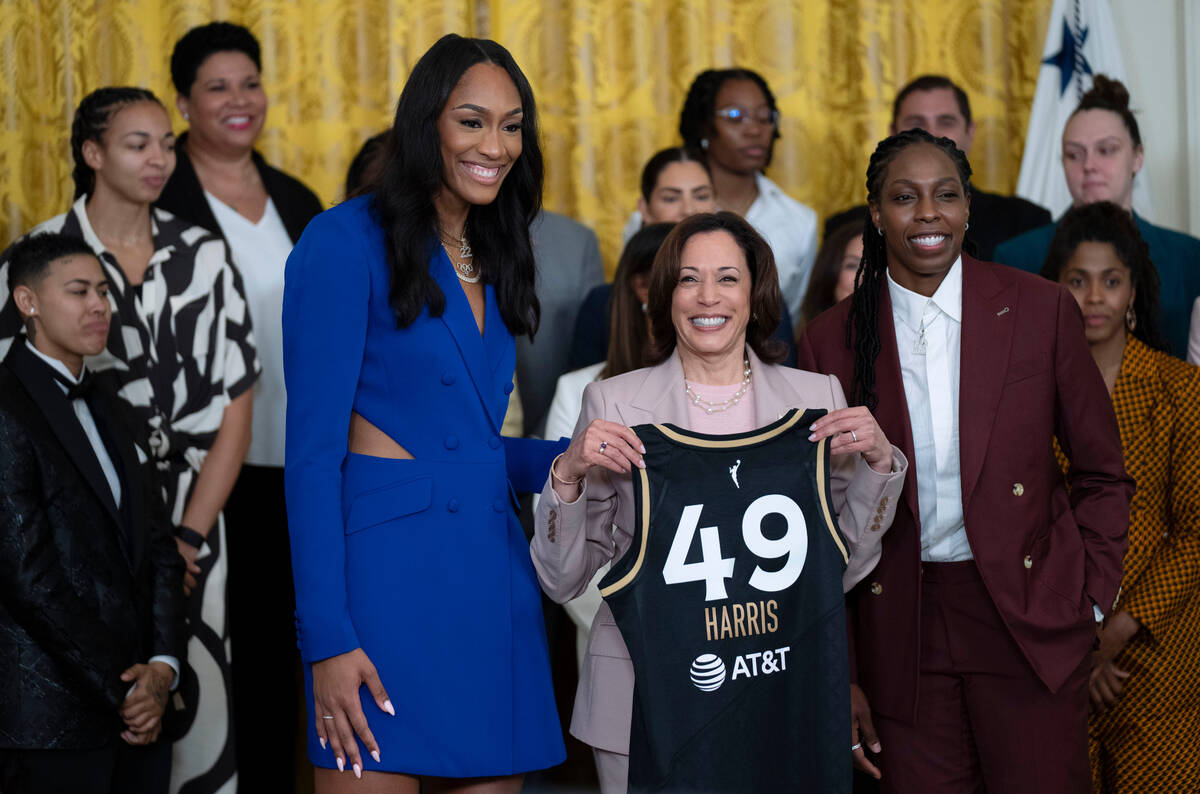 Becky Hammon blames herself. If she'd just played A'ja Wilson in a couple more blowouts, perhaps the Aces forward would have won the 2023 WNBA MVP award.
"A'ja was the most dominant player on the most dominant team on the most dominant offense the league has ever seen with the No. 1 defense," the Aces' coach said. "I don't know what else the girl has to do.
"Other than the East Coast media probably needs to wake up and watch our games."
Wilson finished third in one of the most tightly contested MVP races in WNBA history, just 13 points behind New York Liberty forward Breanna Stewart, who won the award Tuesday in a vote of 60 sports writers and broadcasters.
The margin between Wilson, who won the MVP in 2020 and 2022, and Stewart is the smallest between first and third in league history. Wilson received 433 points and 17 first-place votes, while Stewart had 446 points. Connecticut Sun forward Alyssa Thomas finished second with 439 points, despite receiving more first-place votes (23) than Stewart (20).
Wilson averaged 22.8 points per game on 55.7 percent shooting. She also grabbed 9.5 rebounds to pair with her 2.2 blocks per game. All were career-high marks.
Hammon, who brought a color-coded note card filled with stats to her pre-game press conference, pointed out that Wilson scored just seven fewer points than Stewart while taking 79 fewer shots. Stewart also played 137 more minutes — or the equivalent of almost three-and-a-half games — more than Wilson.
"People didn't do the math, people didn't do their homework" Hammon said. She also called for the votes to be made public. One voter had Wilson fourth in the MVP voting.
Wilson earned Defensive Player of the Year honors for the second consecutive season Friday. She also tied the WNBA's single-game scoring record this season, dropping 53 points against the Atlanta Dream on Aug. 22.
The Aces clinched the No. 1 seed with a league-best 34-6 regular-season record.
Stewart, the 2018 WNBA MVP, was second in the league in scoring, averaging 23 points, 9.3 rebounds, 3.8 assists, 1.57 blocked shots and 1.54 steals. She becomes the eighth player to win multiple MVP awards. Hammon clarified she thought Wilson, Stewart and Thomas all had fantastic seasons, she simply believes Wilson should've walked away with the trophy.
"She put together the greatest individual performance this league has ever seen," Hammon said. "So when you're talking efficiency, field-goal percentage, rebounding, defense — the whole thing — and it's just a real shame because we're talking about the MVP of the league."
Contact reporter Andy Yamashita at ayamashita@reviewjournal.com. Follow @ANYamashita on X.