Veteran Aces wing named 2023 WNBA Sixth Player of the Year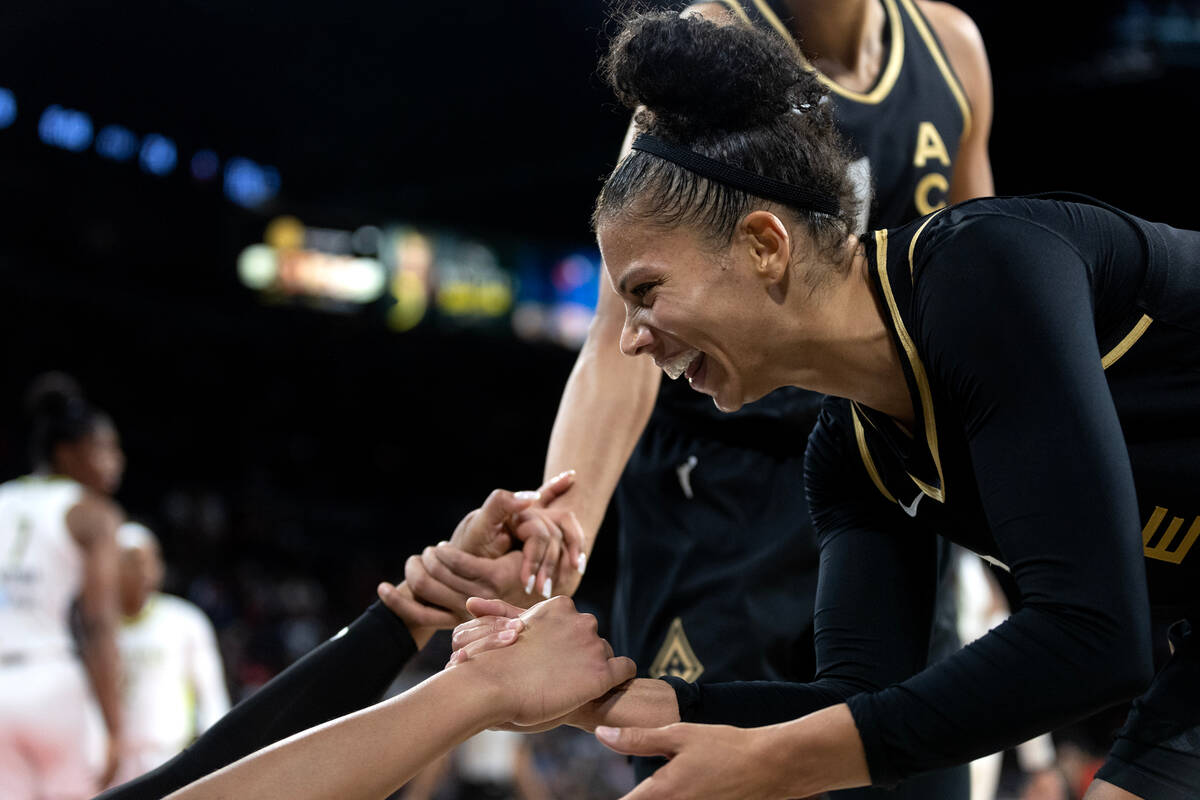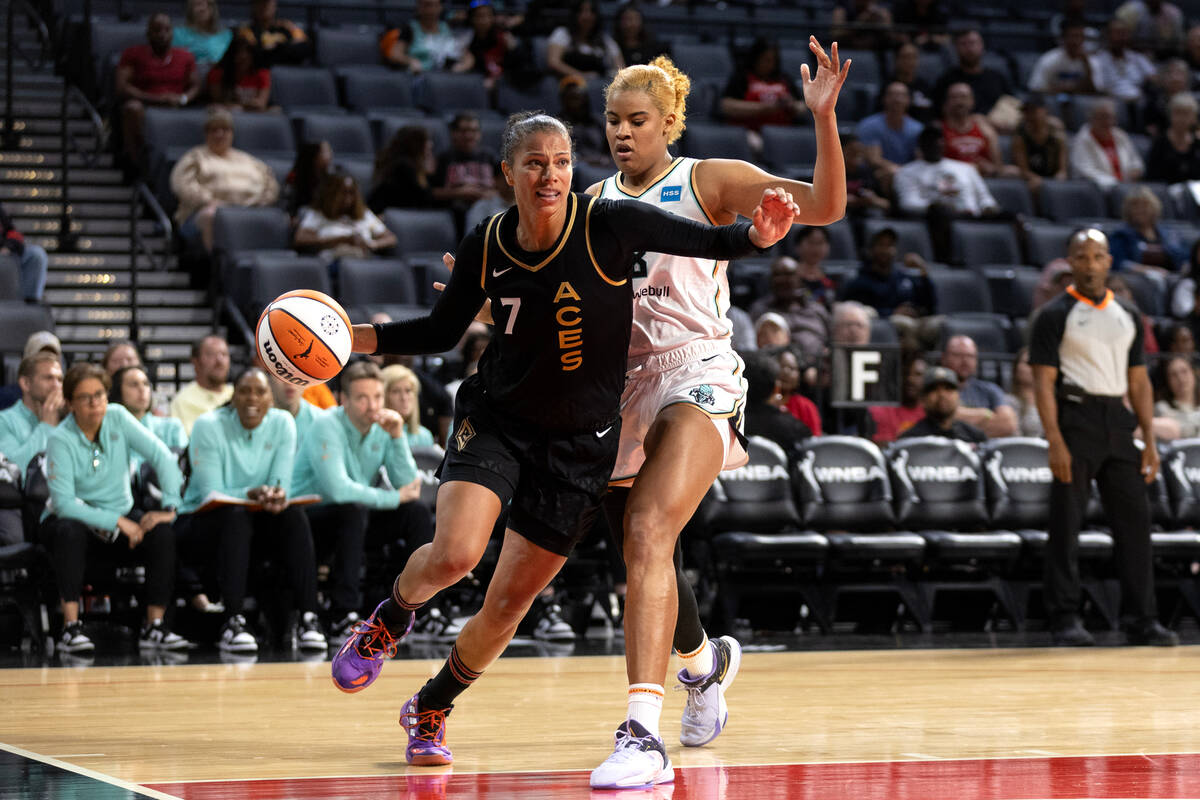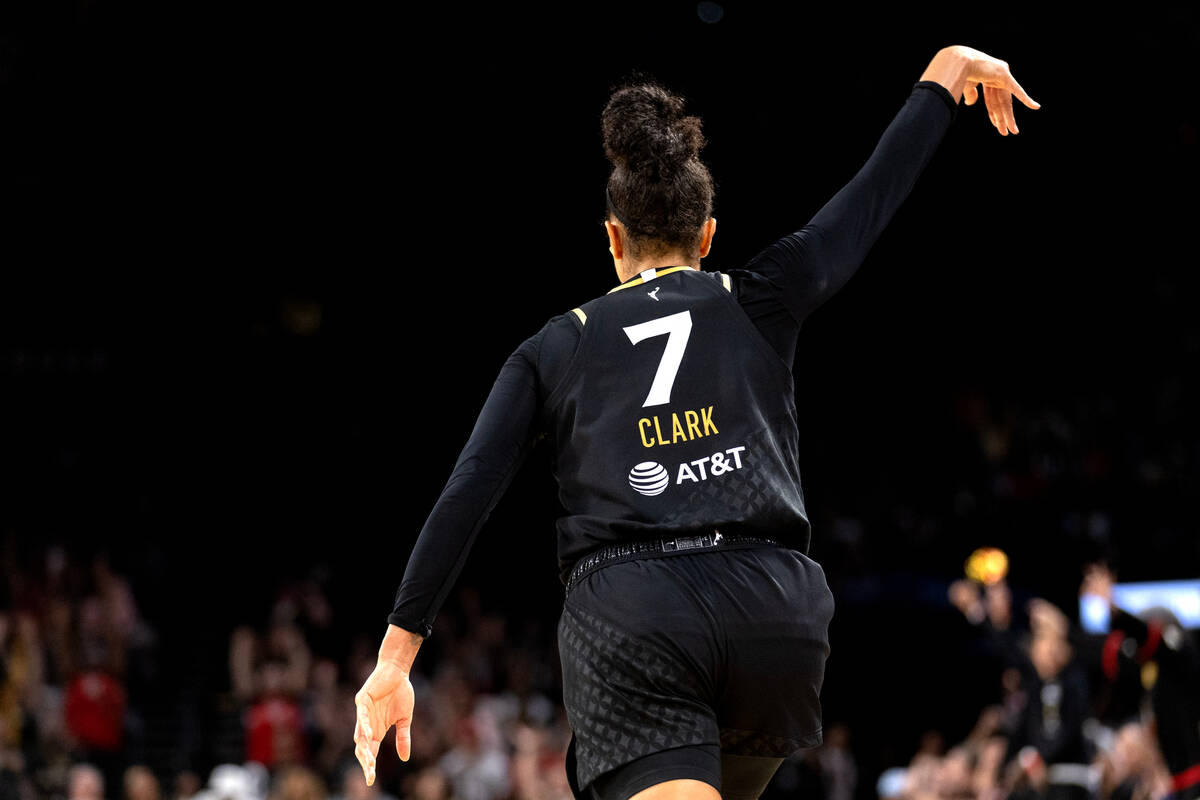 For much of Alysha Clark's WNBA career, she has been rewarded for her contributions to a team rather than her personal accomplishments.
Clark was a key piece of two championships with the Seattle Storm in 2018 and 2020. She's earned two All-Defensive selections — first-team honors in 2020 and second-team accolades in 2019 — but defense relies on teammates and scheme, along with individual skill.
So for Clark, being named the 2023 WNBA Sixth Player of the Year is a vindication of sorts.
"I didn't set out this year to have this as a goal for me," she said. "It's just not something I was after, but to be able to be recognized for what I do, what I've been able to do over the years, it's definitely an awesome feeling."
The 36-year-old wing became the third Aces player in the past five seasons to earn Sixth Player of the Year. Clark earned 35 votes from the 60-member panel of sportswriters and broadcasters, beating out Connecticut Sun guard DiJonai Carrington (13 votes) and Chicago Sky guard Dana Evans (9 votes).
Dallas Wings center Kalani Brown, Seattle Storm guard Sami Whitcomb and New York Liberty guard Marine Johannes each received one vote.
Aces guard Kelsey Plum won the award in 2021, while forward Dearica Hamby was named Sixth Player of the Year while playing for the team in 2019 and 2020.
Clark will receive $5,150 and a trophy. She said she wished she'd been able to celebrate with her father, Duane Clark, who died Sept. 3.
"I just wanted to pick up the phone to call him and tell him, 'Hey, we finally got one,'" Alysha Clark said. "But I know he would be so happy, just because he's seen my journey through this league and what I've been able to do."
Clark played in 39 games this season, starting just once. She averaged 6.7 points, 3.4 rebounds and 0.6 steals in 22.5 minutes per game. She also shot 44.4 percent from the field and 38.6 percent from 3.
Her effective field goal percentage of 56.8 percent was second on the team among players who averaged more than three minutes per game, trailing only wing Jackie Young. This all despite having a usage percentage of 12.4 percent, ranking ninth on the Aces.
Clark also had a 95.7 defensive rating, third on the team behind only Candace Parker (88.3), who played just 18 games, and starting center Kiah Stokes (95.2).
Clark, who played in college at Middle Tennessee, signed a two-year contract with the Aces as a free agent before this season. She said she had other options, all of which were for starting roles, but the chance to compete for another championship, play for coach Becky Hammon and join an organization like the Aces with its own practice facility was too good to pass up.
Hammon said Clark's defensive leadership and communication have been invaluable this season. Reigning MVP A'ja Wilson agreed, and said Clark is the definition of a professional.
"She does all the little things," said Wilson, who routinely mentions how happy she is to call Clark a teammate instead of an opponent. "She speaks. She leads. Everything. We flow through AC. It's another level now that we've added her to our team."
Contact reporter Andy Yamashita at ayamashita@reviewjournal.com. Follow @ANYamashita on X.