A's focusing on Las Vegas for new ballpark, MLB commissioner says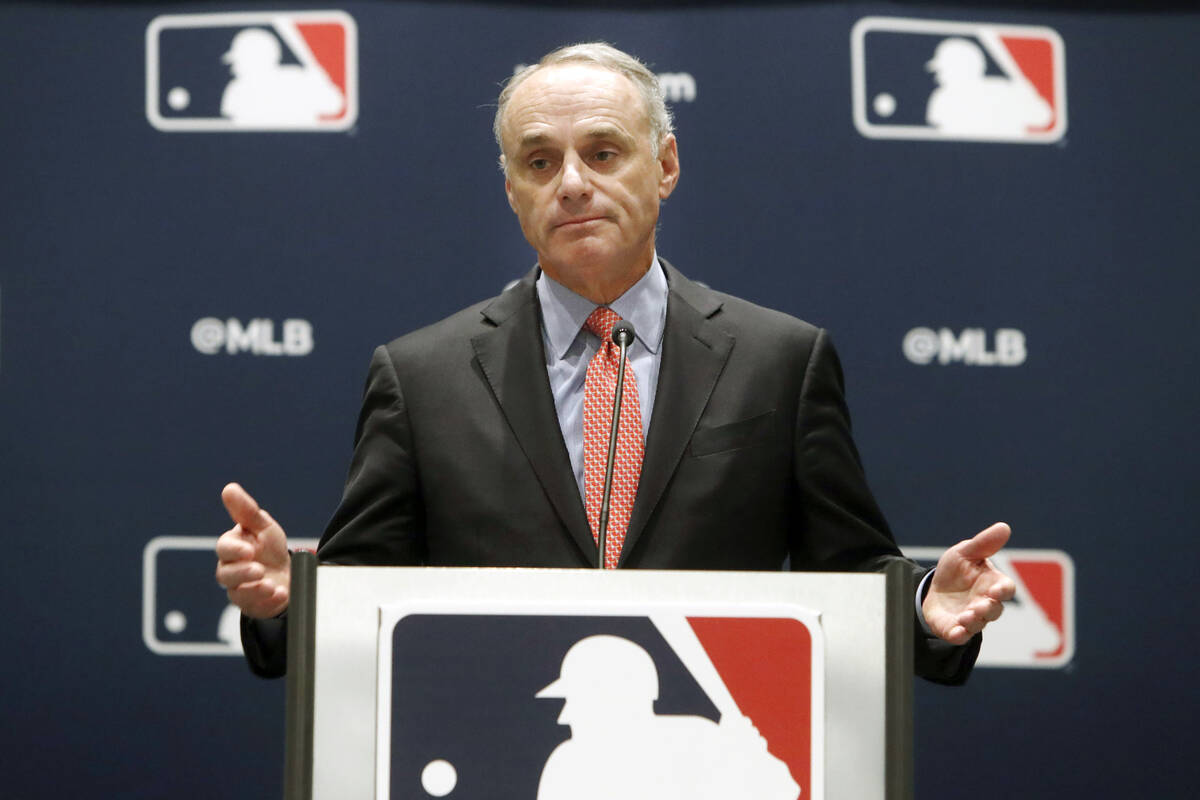 Major League Baseball Commissioner Rob Manfred said Wednesday Oakland Athletics owner John Fisher has made Las Vegas the focus of his most recent efforts to get a new ballpark.
Speaking to reporters at the Cactus League media day in Phoenix, Manfred said there have been issues with the team's efforts in Oakland regarding their Howard Terminal project.
"I don't think they are in agreement on the affordable housing issue," Manfred said. "The threshold issue right now I think in Oakland is how to handle the funding for the infrastructure."
While the A's work to figure those issues out in the Bay Area, they have been making trips to Las Vegas. One of the most recent treks earlier this month included meetings with resort owners from the North Strip and downtown Las Vegas.
The A's are down to two preferred Southern Nevada ballpark sites, the Tropicana on the south Strip and the Las Vegas Festival Grounds, owned by casino magnate Phil Ruffin on the north Strip.
When asked for an update on the A's proceedings Tuesday, Ruffin's assistant said he didn't have a comment to offer.
With the A's lease running out at RingCentral Coliseum, where the team has played since 1968, at the conclusion of the 2024 MLB season, time is of the essence for the team to finalize a new stadium deal, wherever that may be.
"I think Mr. Fisher wants to make the best deal to secure the future of the A's, whether it's in Oakland or in Las Vegas," Manfred said. "They need a new stadium. I think that's kind of beyond debate."
The A's $12 billion Howard Terminal proposal, centered around a $1 billion waterfront ballpark, have had the same concerns regarding affordable housing and infrastructure funding since July 2021. The Oakland City Council, at that time, approved its own version of a development agreement for the project. It is one the A's didn't approve of then and still have outstanding issues with now.
A source revealed to the Las Vegas Review-Journal that the A's would require some form of public assistance to relocate to Las Vegas. Gov. Joe Lombardo has already stated he would not raise taxes to lure the team here, but noted they could be eligible for other economic development programs.
"Those negotiations are so early in the process that it would be detrimental for me to even talk about any details," Lombardo told the Review-Journal Monday. "Right now it's all been ancillary conversations."
The Associated Press contributed to this report.
Contact Mick Akers at makers@reviewjournal.com or 702-387-2920. Follow @mickakers on Twitter.