Aces combat challenges of commercial travel for WNBA games
Updated July 18, 2018 - 6:53 pm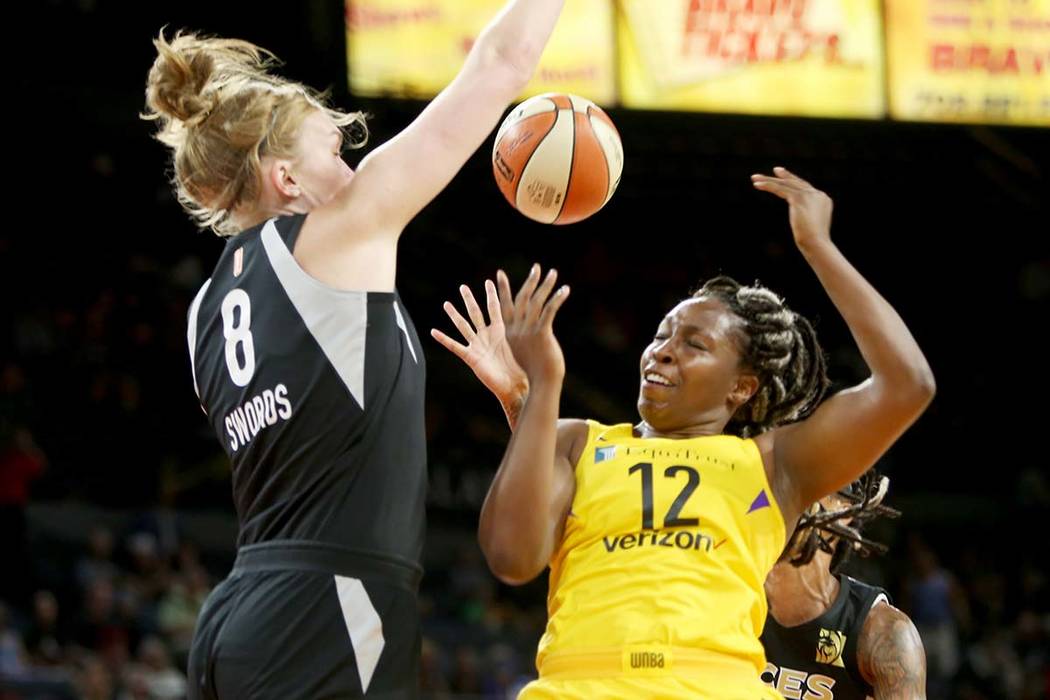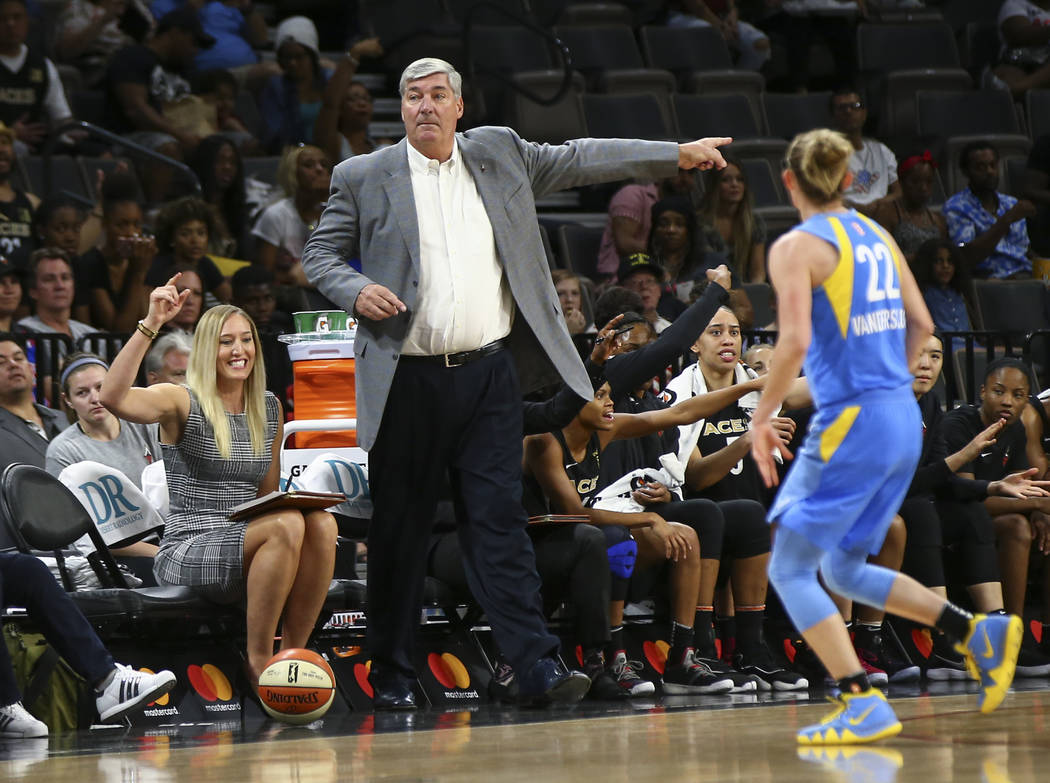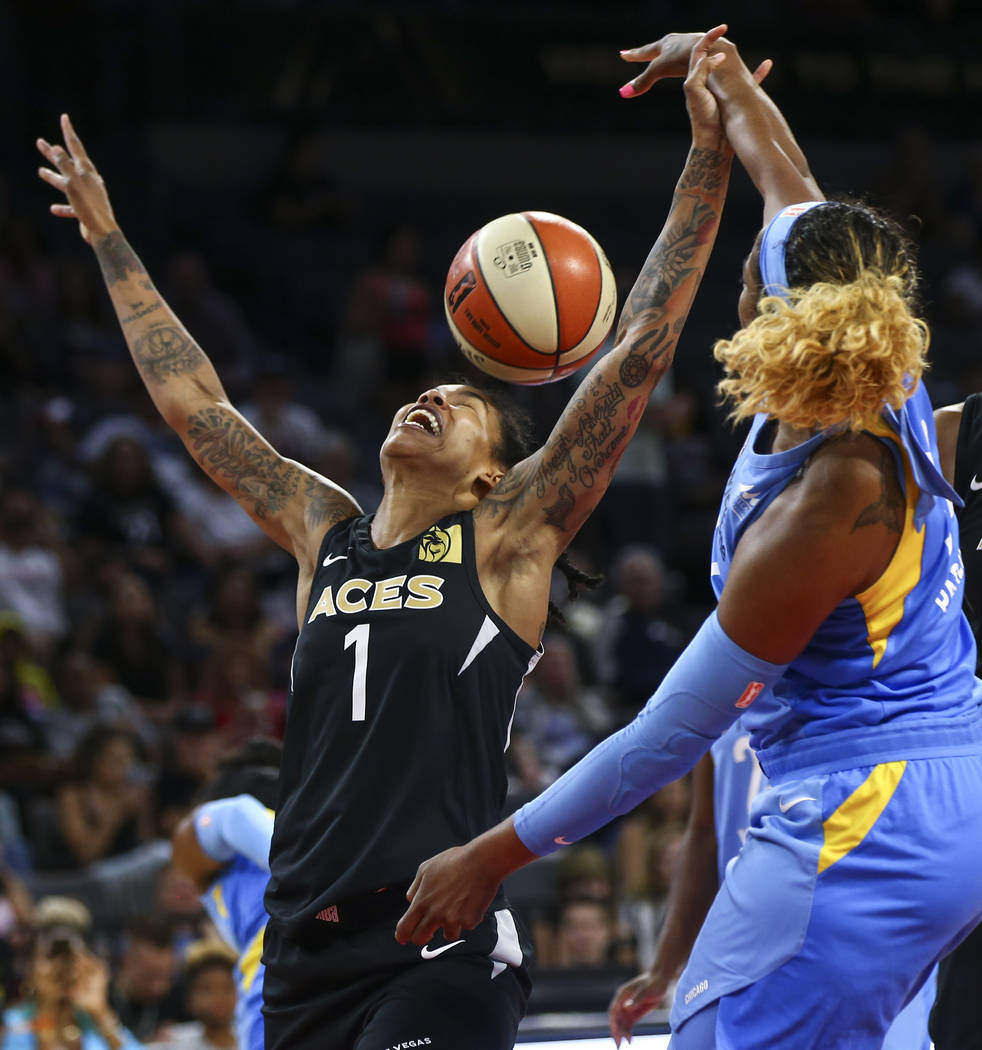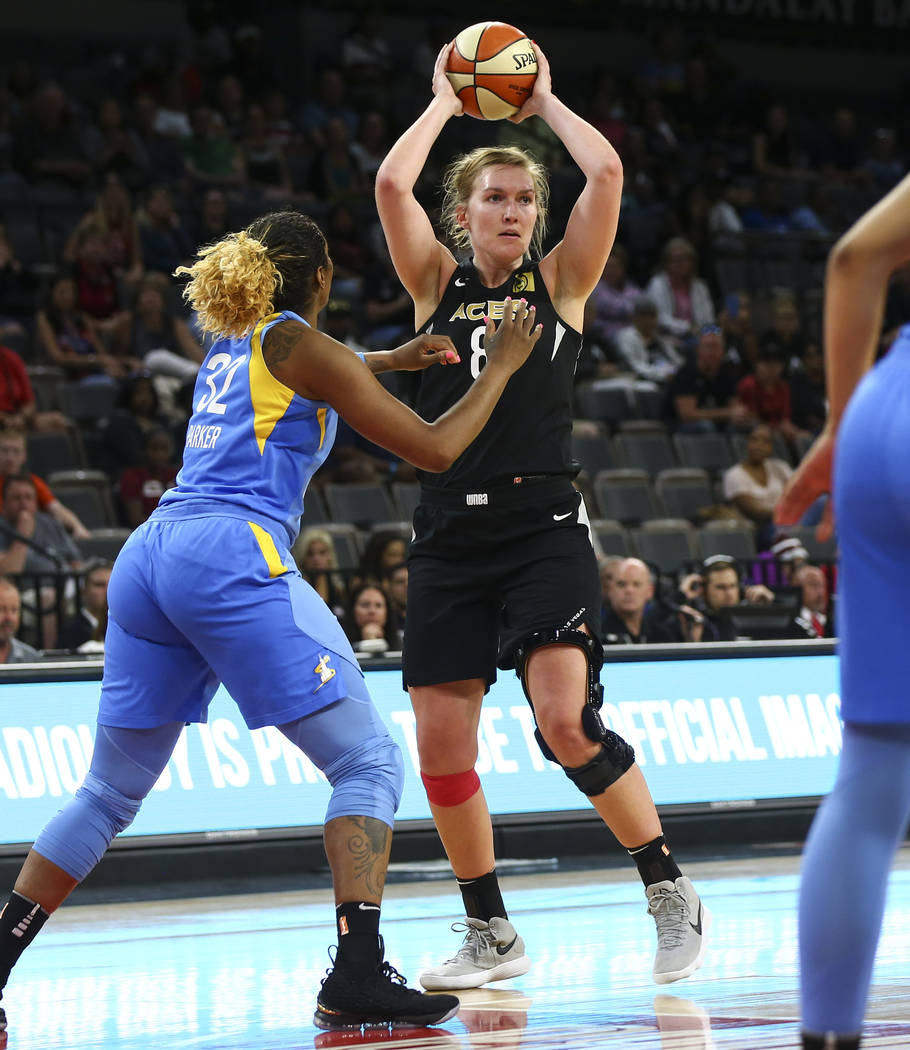 Aces center Carolyn Swords likes to read or do crossword puzzles. Forward Tamera Young prefers listening to music and FaceTime conversations with friends and family.
Anything to pass time at airports around the country.
The Aces and other WNBA teams fly commercially to and from road games and are often subjected to rigorous travel patterns as they navigate the course of the regular season.
NBA teams, of course, charter planes, but without the requisite revenue for private aircrafts, WNBA teams must catch the first commercial flight available to their destination after games.
That could mean a more conventional evening flight after a matinee.
It could mean a red-eye after an evening start.
Or it could mean an early flight the following morning, which is particularly detrimental on the second night of a back-to-back. The Aces have played two back-to-backs this season and don't have any more remaining.
The point, however, still stands.
"Of course it would be great if we could travel private, leave after games and stuff," Young said. "Not having to have the extra wait time in airports. … Even the seat comforting. Being with your teammates. It'd make a difference."
Delays aren't uncommon, but the Aces haven't experienced any — yet — though their hotel wasn't ready after an early morning flight from Indiana to New York last month.
"There has been (delays) in the past, with thunderstorms in the summer. Certain teams not being able to make connections or their flights being canceled all together," Aces coach Bill Laimbeer said. "So far this season, nobody's had any major problems."
Laimbeer flew commercially during part of his playing career with the Detroit Pistons, who in 1988 were the first NBA team to implement charter travel.
He relayed an understanding of the challenges of commercial flights, but pointed out it's the standard across the WNBA and that teams must work through it because it's unlikely to change in the foreseeable future.
"Everybody has to go through it. You have to play it," Laimbeer said. "You can't hang your head. You have to say, 'I'm not tired.' "
Swords, at 6 feet 6 inches, is one of the taller players in the WNBA and occasionally struggles to find seats that accommodate her height.
She said the 6-11 Laimbeer is understanding of the plight and advocates for the most leg room possible for his players.
"He works really hard to make sure the team is doing right things to make sure we're in a seat that's not really going to affect our ability to play," Swords said.
Despite its inconveniences, Swords and Young also professed a positive of commercial travel: interaction with WNBA fans throughout the United States.
It's normal, they said, for fans to engage players about their careers and praise their accomplishments at airports or during flights.
Sometimes, they'll wait to greet the team when it arrives.
"People are generally excited," Swords said. "It's pretty fun that we get to tell people we're from Las Vegas and that we're the first WNBA team here. It's just a chance to interact with them."
More Aces: Follow all of our Aces coverage online at reviewjournal.com/aces and @RJ_Sports on Twitter.
Contact reporter Sam Gordon at sgordon@reviewjournal.com. Follow @BySamGordon on Twitter.
Game day
Who: Aces vs. Phoenix Mercury
When: 7 p.m. Thursday
Where: Talking Stick Resort Arena, Phoenix
How to watch: WNBA League Pass
About the Aces: The Aces (10-13) have won four of their past five games and are two games behind Connecticut for the eighth playoff spot. They'll lean on all-stars A'ja Wilson and Kayla McBride, who average 19.9 and 19.1 points.
About the Mercury: Phoenix's all-star tandem of Britney Griner and Diana Taursi combines for 40.7 points per game, and DeWanna Bonner averages 15.4 points. The Mercury (15-8) are 2-0 against the Aces.